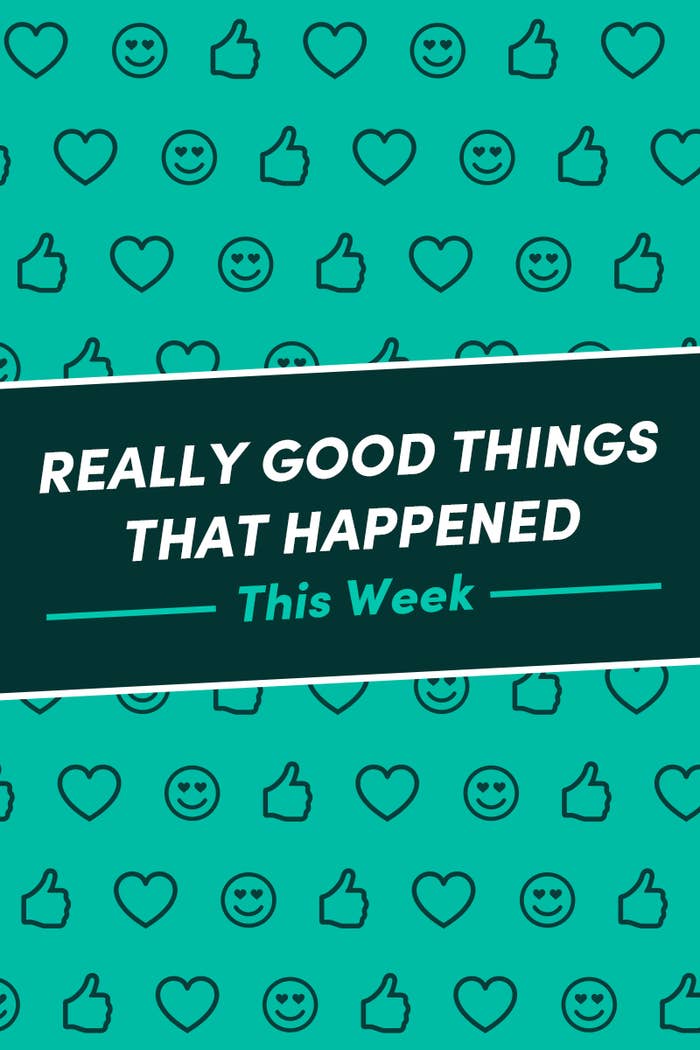 1.
These three went for a lil' joyride:
2.
This supportive mom found a new gender-neutral nickname for her nonbinary bb!!!!!!!!!
3.
This precious lil' dogini didn't let being paralyzed stop him from FETCHIN' 👏 DAT 👏 BALL 👏!!!!!!!!!!!!
4.
We were introduced to the now timeless classic, "The Dog Cage Song":
5.
This adorable dad made an adorable community library in his fence!!!!!!!!!!
6.
This dad revolution music streaming FOREVER:
7.
Power couple Ashton Kutcher and Mila Kunis SET 👏 THE 👏 RECORD 👏 STRAIGHT 👏:
8.
THIS FATHER AND SON WERE REUNITED FOR THE FIRST TIME IN YEARS, AND I'M—:
9.
This 12-year-old innovative *~KWEEN~* invented the amazing (and adorable!!!!!!!) "Medi Teddy"!!!!!!!!!!!
10.
Just......this Father's Day video:
11.
This smol babiño *quite literally* dapped her big brother:
12.
Michelle Obama hit Harry Styles in the nuts with a dodgeball:
13.
This stepdad got the *MOST* heartwarming gift from his daughters:
14.
Bretman Rock showed us the most efficient way of dealing with crying toddlers:
15.
And lastly, this dad finding out he was gonna be a grandpa on Father's Day provided us with all the happy tears we could EVER hope for!!!!!!!!!!!!!!!!!!