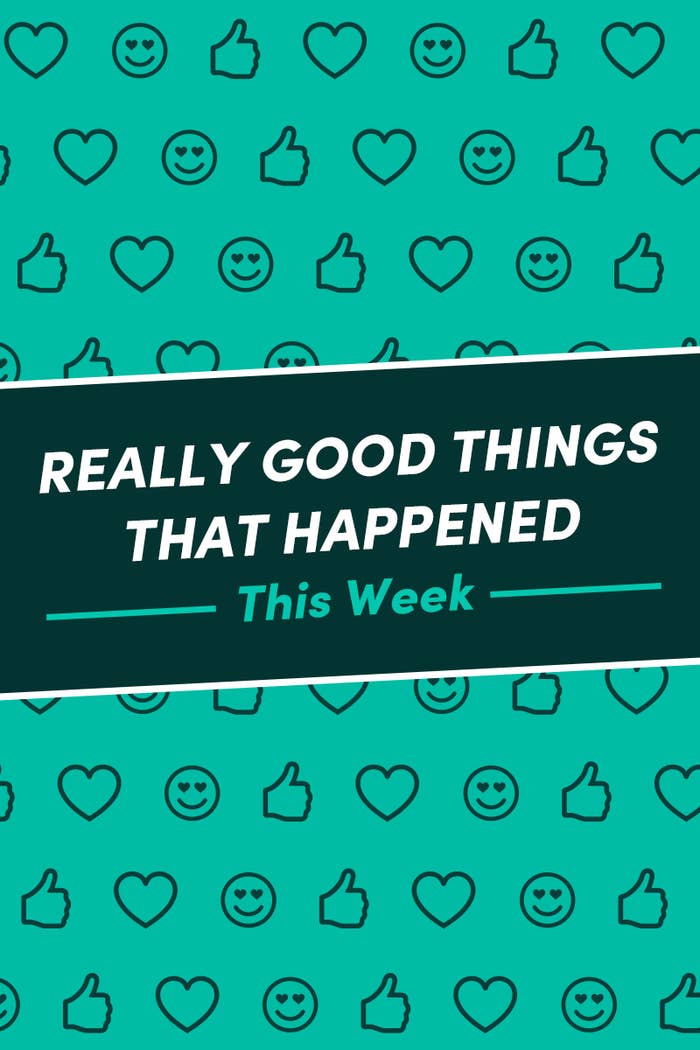 1.
This week, this kid gave their mom *THE* most thoughtful Valentine's Day card MAAAAYBE ever:
2.
This ~very goob~ passenger had quite the transatlantic snoozle!!!!!!!!!!
4.
And also at the Oscars, Natalie Portman made a statement by embroidering the names of snubbed female directors on her cape:
5.
Gabrielle Union and Dwayne Wade were the best parents and proudly celebrated and supported their daughter Zaya, who came out as transgender:
6.
THIS KITTERS PROVED THEIR NAME WAS QUITE FITTING!!!!!!!
7.
This dogini patiently waited to be burped 😌:
8.
This class banded together to help raise money for this transgender boy to legally change his name and I'M—?????? 😭😭😭
9.
Lil Nas X did, indeed, say: "F*ck it, homeless Squidward":
10.
This lil' one did an AMPLIFIED SNOOZLE!!!!!!!!!!!!!!!!!!
11.
THIS 👏 ABSOLUTE 👏 WARRIOR 👏 KICKED 👏 CANCER'S 👏 BUTT!!!!!!!! 👏
12.
The internet learned that owls can run and that it's SOOO CUTE?!?!?!?!?!?!?!
13.
*The little octopus from Finding Nemo voice* He touched the butt......:
14.
THIS ASTRONAUT CAME BACK TO EARTH AND HER DOG GREETED HER LIKE THIS!!!!!!!!! 😭😭😭
15.
And finally, this son used his law degree for the absolute *GOODEST* of goods!!!!!!! 💖💖💖