1.
This week, snow was shoveled accorgdingly:
2.
This pupper ~chased some tail~ through the phone:
3.
THIS 👏 PUP 👏 JUST 👏 WANTED 👏 TO 👏 PARTICIPATE!!! 👏
4.
This corgo got photoshopped into some major movie posters JUST in time for the Oscars!!!
5.
HE TOOK THE EGGS!!!!!!!!!!!!
6.
This golden gurl dragged all of us who've ever made a ~spontaneous~ hair decision:
7.
(Okay, I realize this post is kinda old, but it just blew up this week and so I think that's enough justification to include it in this post. Plus, it's very important.)
8.
This pup, was so, precious, when she, SMILED!!!!!!!!!
9.
This stimker hit snoooOOOOoze:
10.
Freja here accomplished ALL OF THE THINGS!!!!!!!!!!!!!!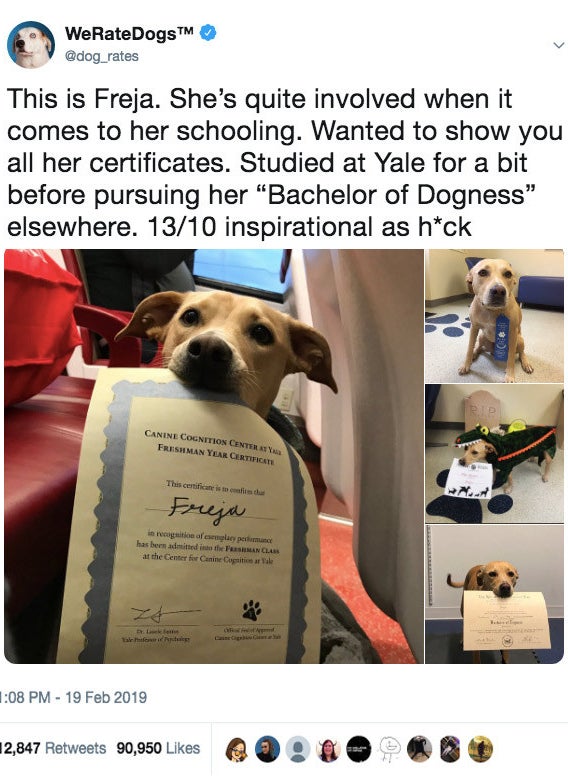 11.
He was The Stealthiest™ in all of the cul-de-sac:
12.
This pupper made us an offer we simply could not refuse!!!!!!! 😍
13.
These two shared a tender moment to the sweet sounds of George Michael:
14.
SHE FACED HER FEARS BUTT-ON!!!!!!!!!!
15.
And lastly, this bashful lady wished you a happy and safe weekend full of boops and snugz!!!!!!!!!!!! 💖💖💖