Bed Bath & Beyond — a place where *anything* can happen.
One second you could be shopping for plastic food containers, and the next, you could be face-to-face with Timothée Chalamet!
At least that's what happened to this girl, so!
But wait...ZENDAYA WAS THERE TOO?!?!?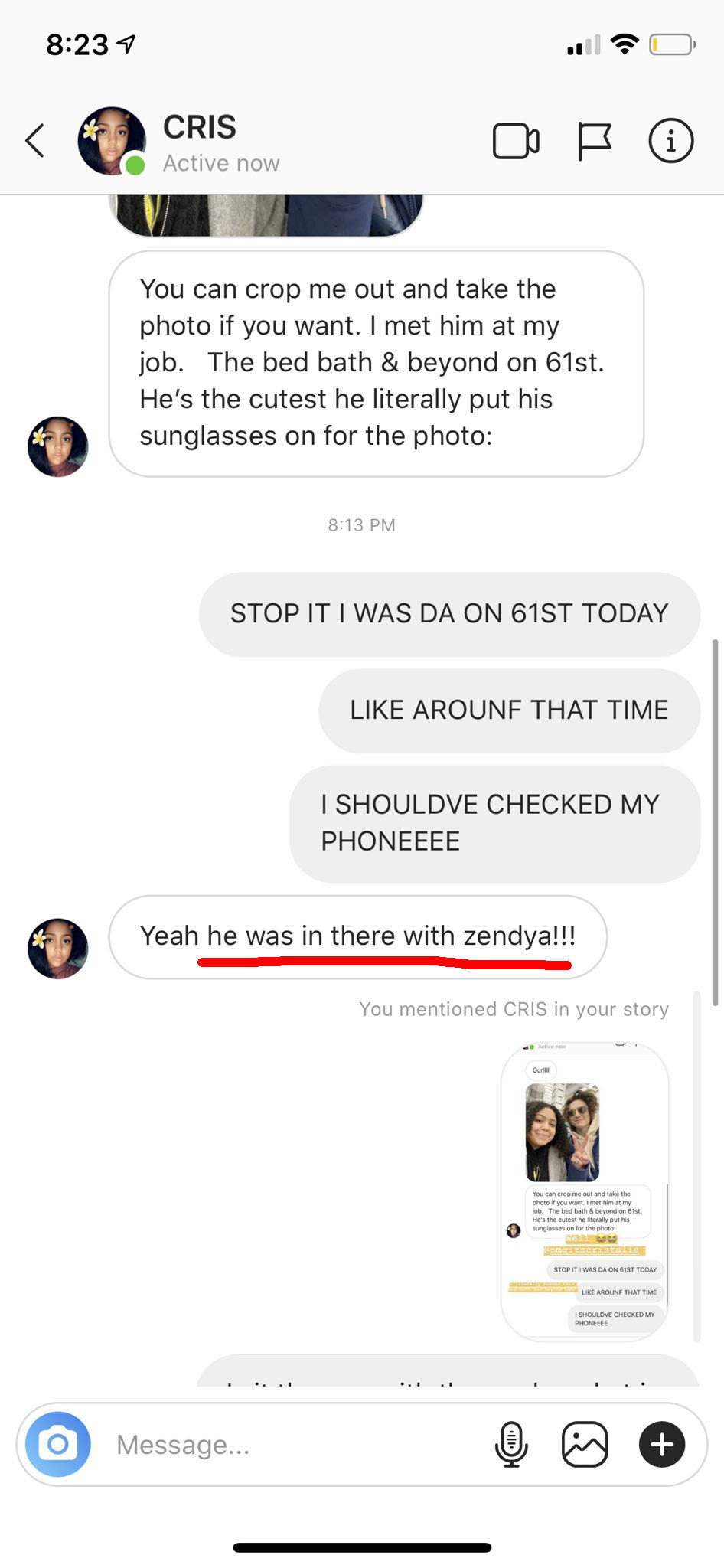 According to the receipts, the recent Dune costars were seen together at the Bed Bath & Beyond on East 61st Street in Manhattan! You love to see it!
So maybe they were there as friends/costars! Maybe they're seeing each other! Maybe Timmy just deeply trusts Zendaya's taste in bath mats!
Who knows? Guess we'll all just have to wait and see...