These Models Wore Fake Third Boobs At Fashion Week And Am I Immature For Laughing?
You can see their boobs!!!!! Haha, get it?
So there's this Italian streetwear brand called GCDS (which stands for God Can't Destroy Streetwear) and at Milan Fashion Week, they sent some models down the runway wearing prosthetic third boobs!!!!!!!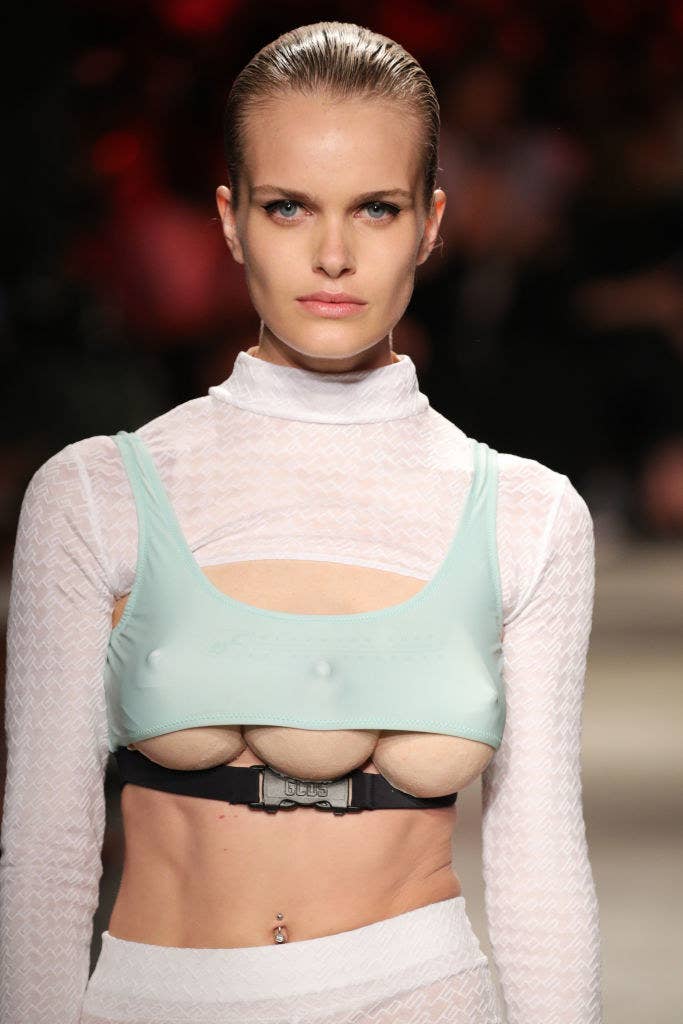 LMAO.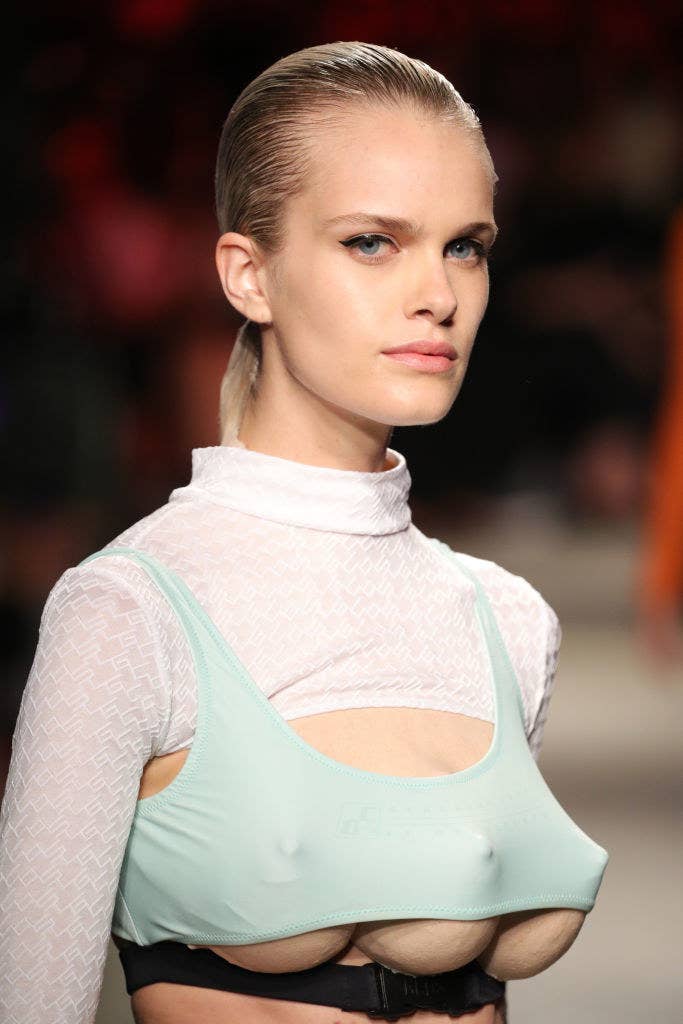 ROFL!!!!!!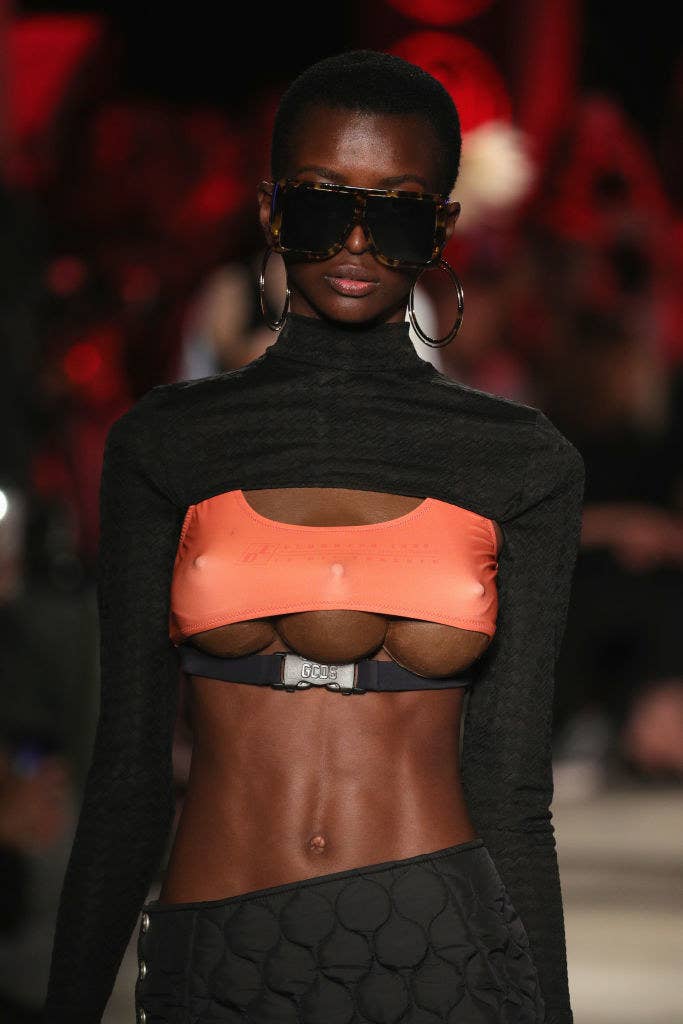 Maybe this is cool and "dystopian", but I guess I'm just immature and think three boobs looks silly?????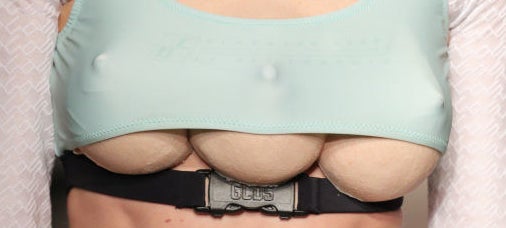 Like, this model has GOT to be thinking, "This is not exactly what I was picturing when I decided to pursue modeling..."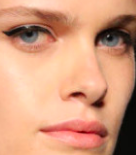 Like, is this Total Recall???????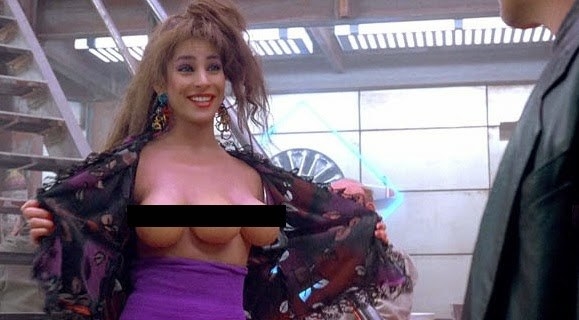 TEEHEE!!!!!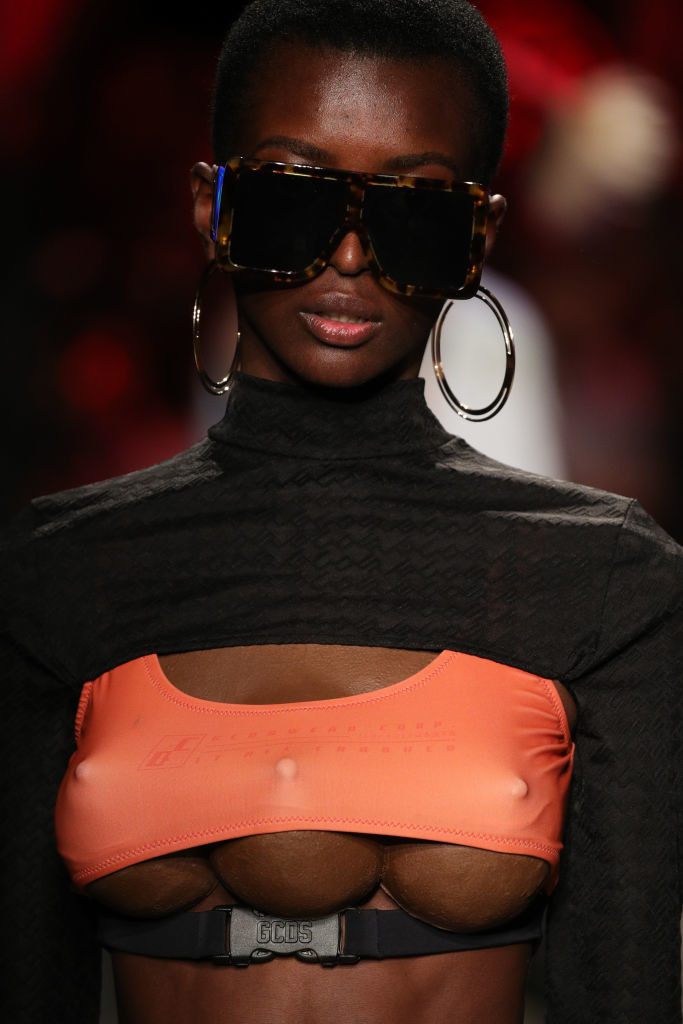 I see your fake boobies, lady!!!!!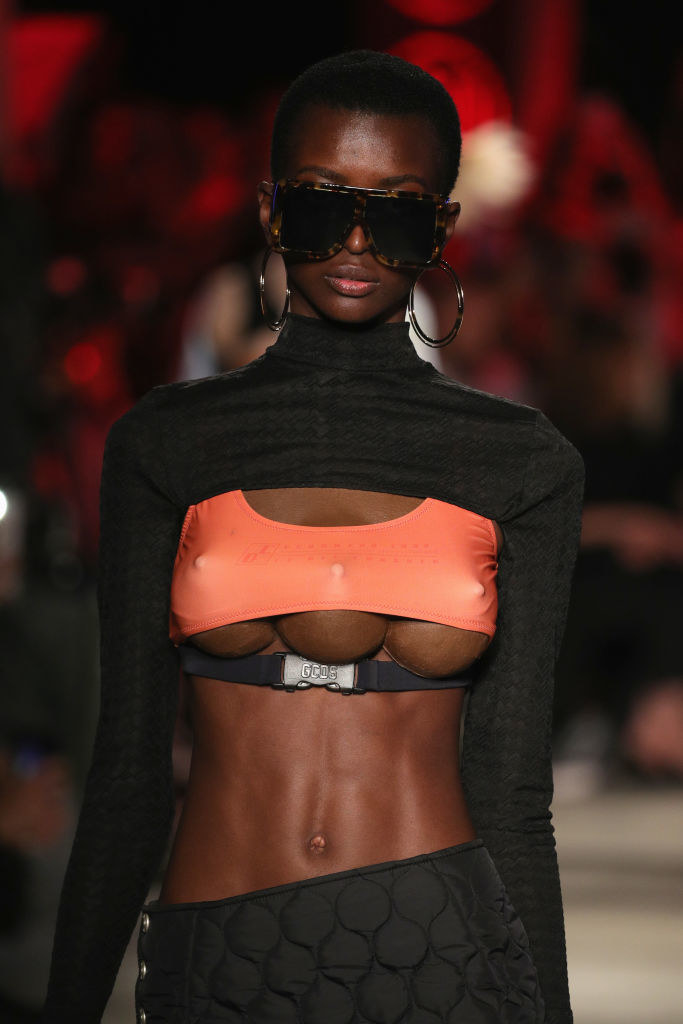 Here's to another innovative Fashion Week!!!!!!!!