1.
You're sick of constantly feeling the societal pressure to be perfectly shaven AT ALL TIMES!!!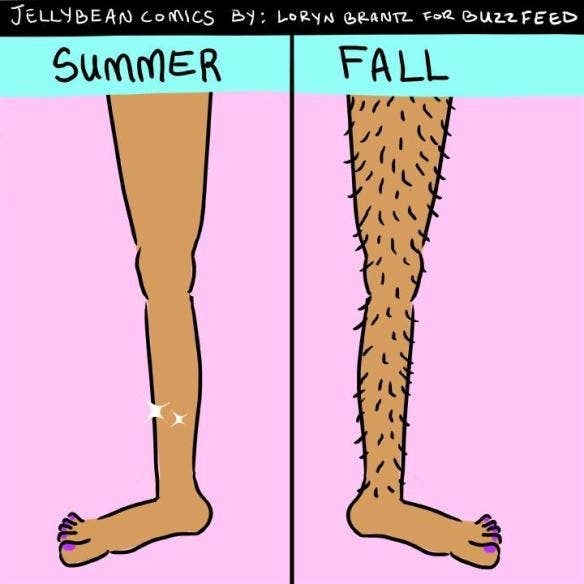 2.
You miss seeing assorted gourds and squashes on doorsteps!!!!!!
3.
YOU HATE HAVING SWAMP ASS ALL THE TIME!!!!!!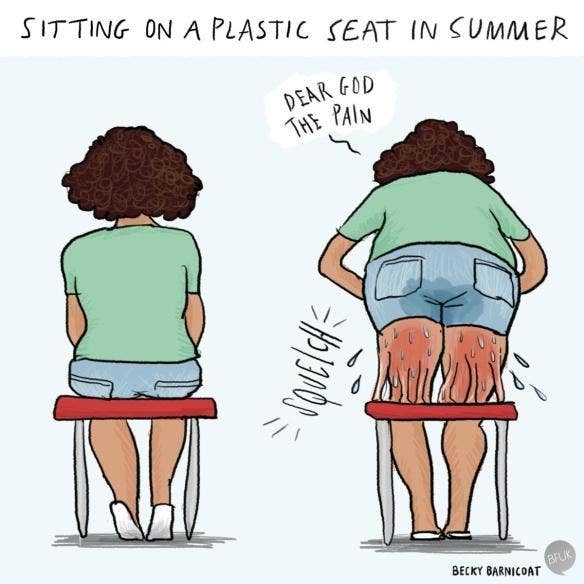 4.
You're done with feeling guilty for staying in and just taking a stinkin' nap.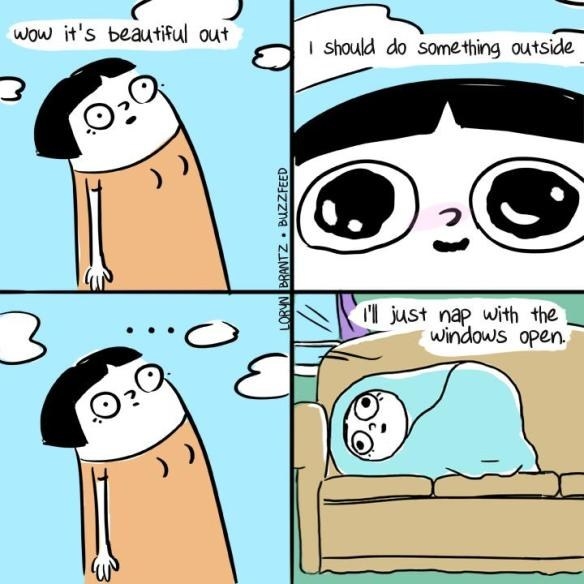 5.
You're ready for everything pumpkin to be READILY AVAILABLE ALREADY!!!
6.
And to feel generally witchy as fuck!!!
7.
You can't WAIT to wear all black again without getting looks from people in head-to-toe pastel.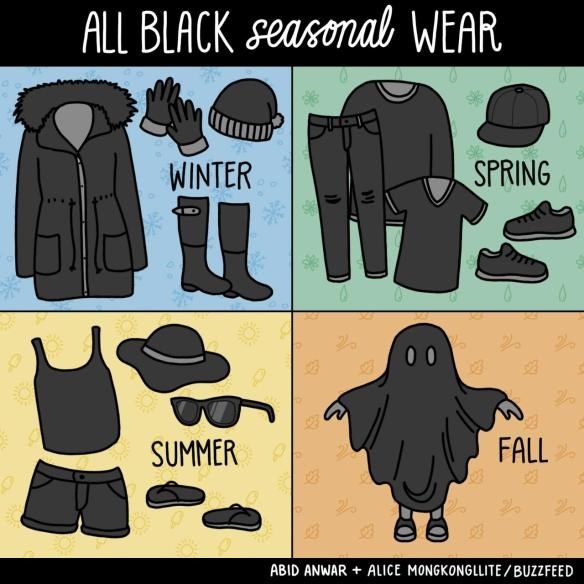 8.
You're sick of hot, sweaty snuggles and long for those snuggly-buggly-wuggly winter snugs.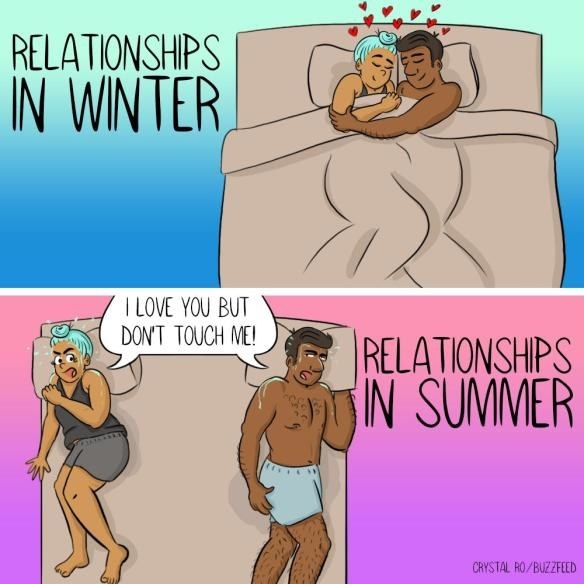 9.
You want to sip on spiked apple cider while wearing a cozy sweater.
10.
Which reminds me...SWEATERS!!!!!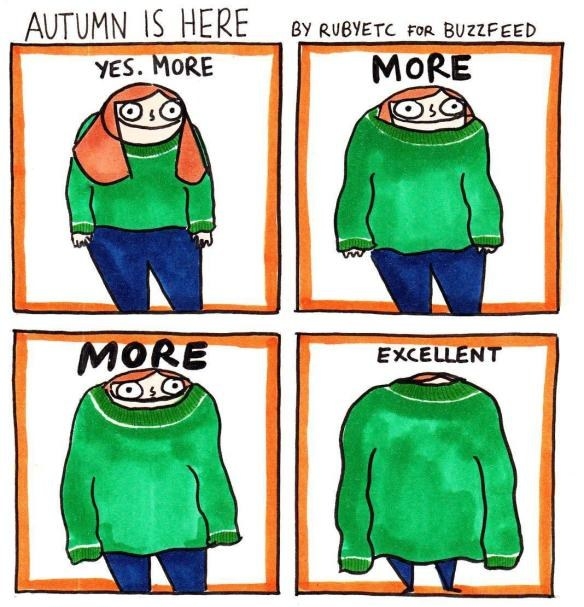 11.
And what's MORE: DOGS IN SWEATERS!!!!!!!!!!!!!!!!!!!!!!!
12.
You are SICK 👏 AND 👏 TIRED 👏 of going to work only for the office to be -50,000 DEGREES.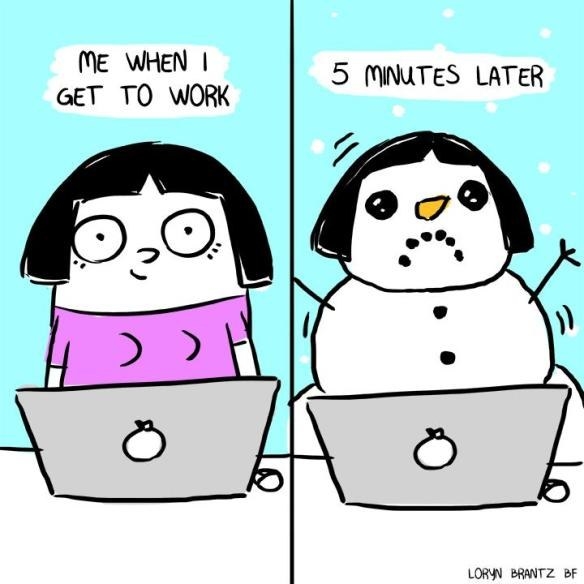 13.
YOU. DETEST. MOSQUITOS.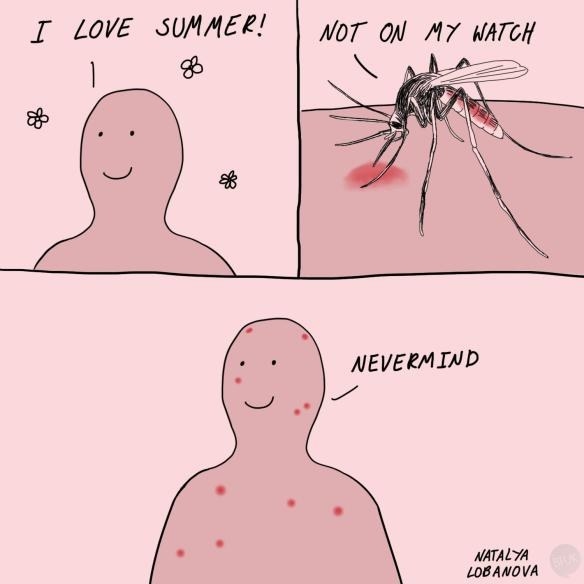 14.
YOU CRAVE SOME CRUNCHY-ASS LEAVES!!!!!!!!!
15.
AND CANDLES THAT SMELL LIKE PINE TREES AND PIE!!!!!!!!
16.
And lest we forget, COZY. WARM. COFFEE.
17.
YOU ARE DONE WITH BEING A SEXY TRIANGLE!!!!!!!!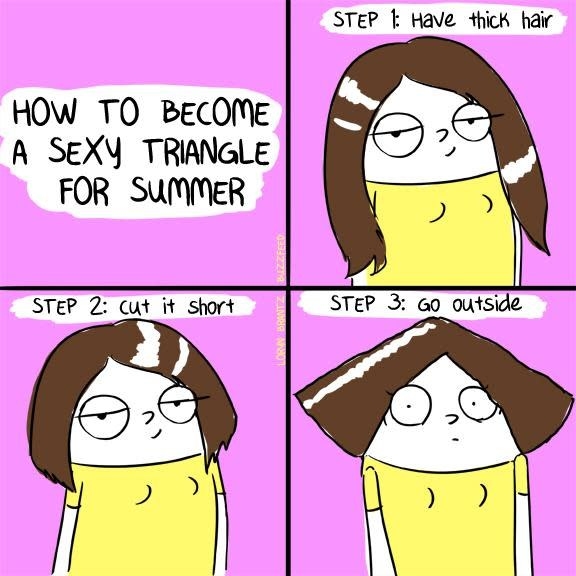 18.
So in conclusion, you are most definitely and UNAPOLOGETICALLY 110% the latter.