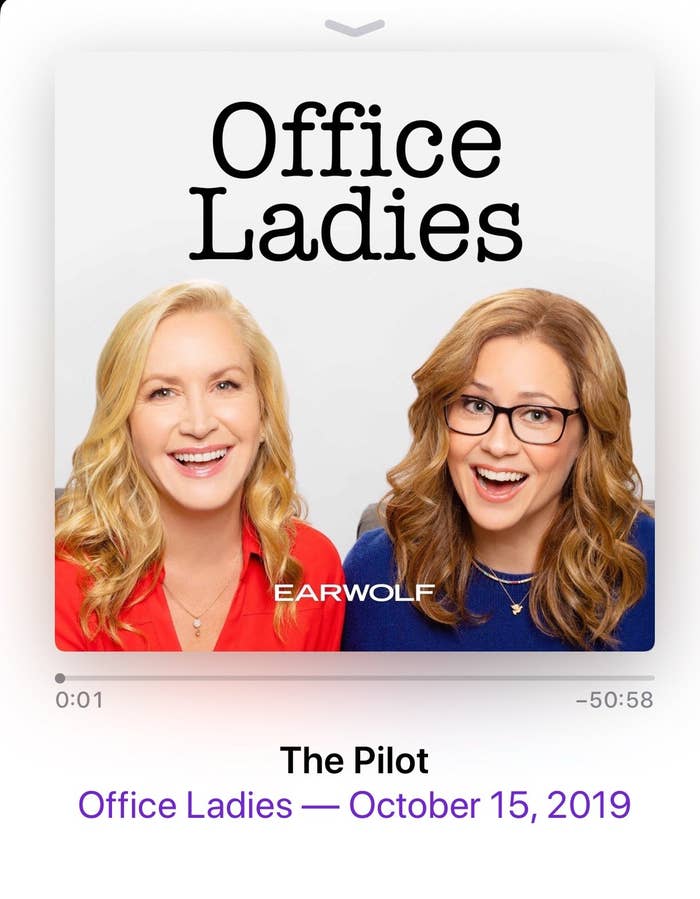 On their first episode, they discussed shooting The Office's pilot episode, behind-the-scenes tidbits, little "fast facts" and even some of their first impressions of the cast. Here are some things we learned from listening!!!
1.
They filmed the pilot six months before the rest of Season 1.
4.
The exterior shot used in the pilot was not the real building where they filmed.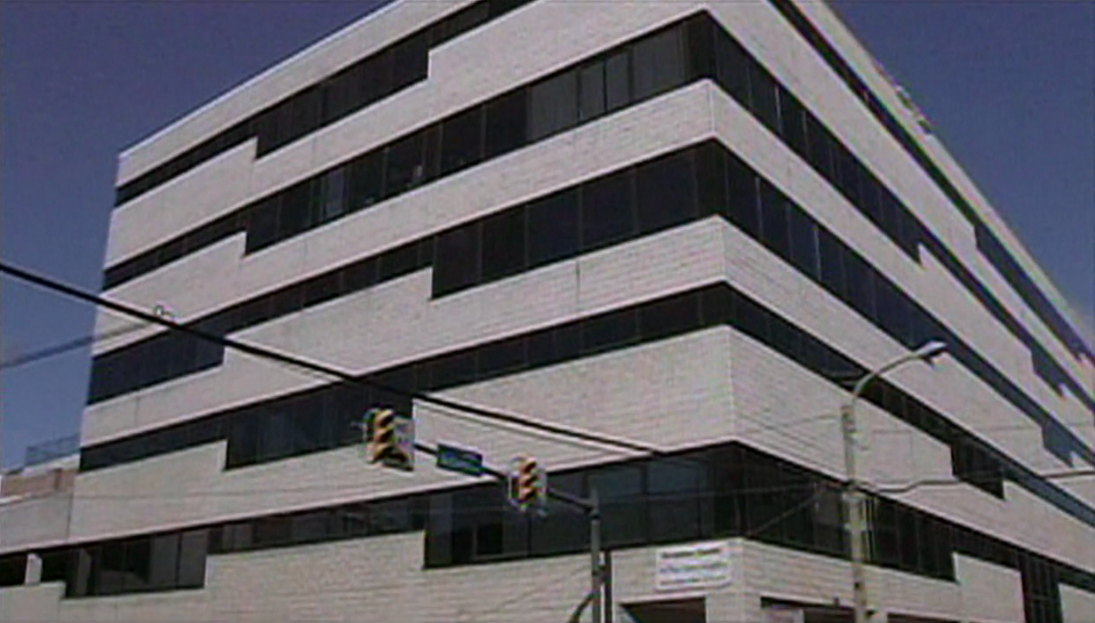 5.
They actually filmed on the second floor of this real office building in Culver City, California.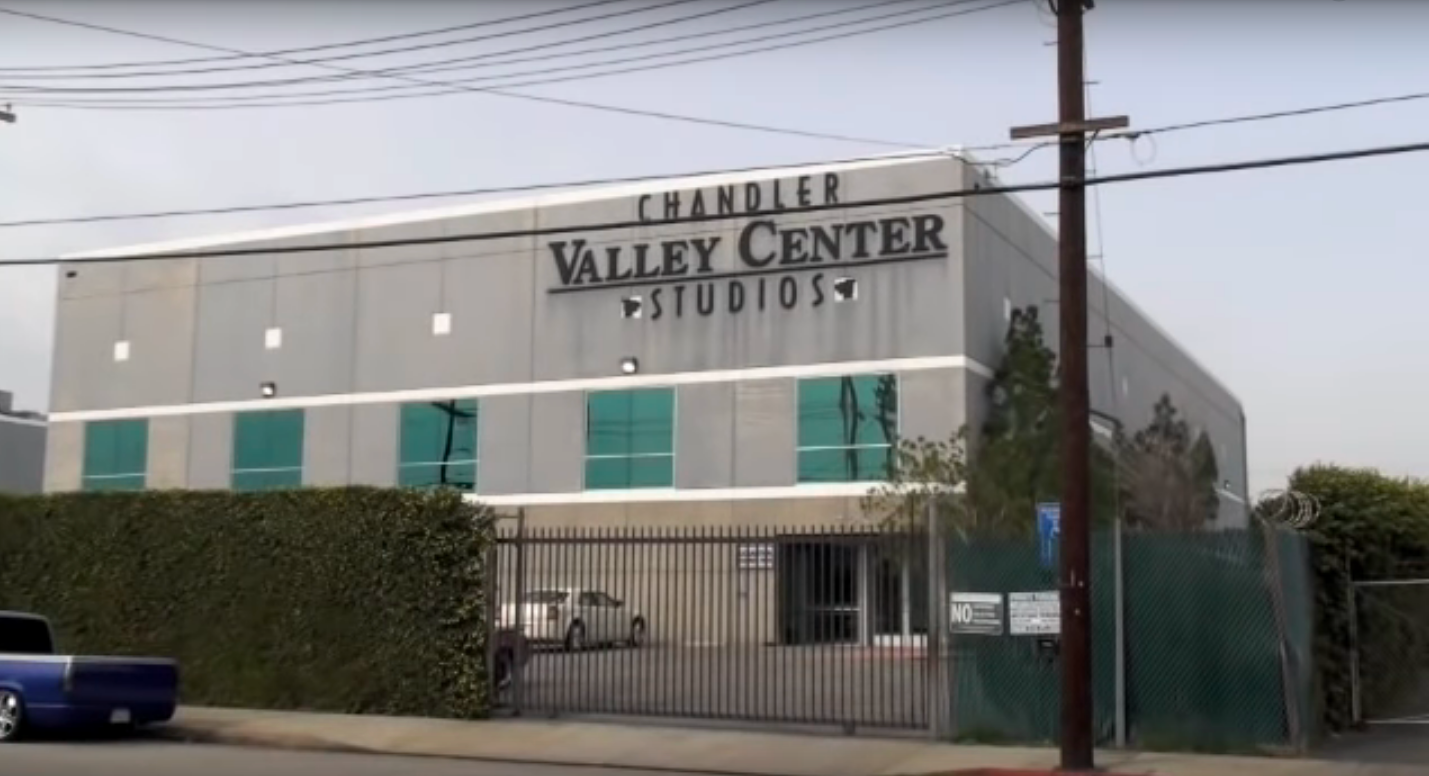 6.
The only crew members on set were a camera man, a boom operator, and Ken Kwapis, the director.
7.
The actors had to sit at their desks by 7:30 a.m. and pretend to work while the crew filmed b-roll.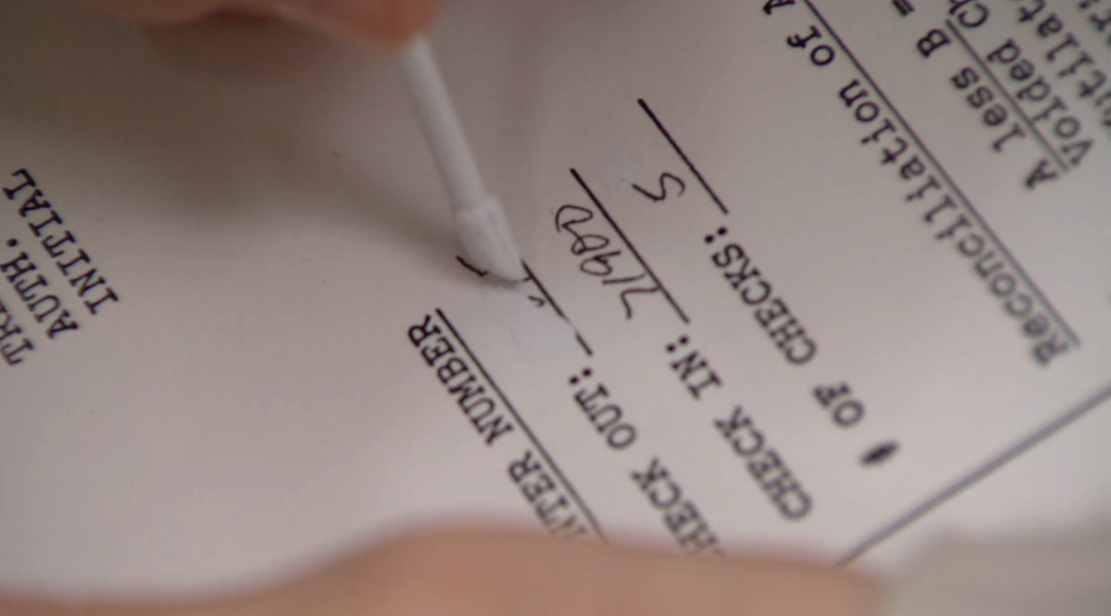 8.
Phyllis Smith was the casting associate for the show.
9.
The voice of Todd Packer on the phone is NOT actually Dave Koechner.
10.
They had to film Pam's reaction to Michael's Six Million Dollar Man bit separately because Jenna couldn't keep a straight face.
11.
Angela Kinsey met Kate Flannery in an all-female improv group, Bitch Planet, years before filming The Office.
12.
Kinsey was also in a sketch comedy show, Hot Towel, with Oscar Nuñez prior to filming.
13.
When Rainn introduced Angela to his wife — who was pregnant at the time — he said, "This is Holly, bearer of my seed."
14.
Phyllis Smith was a burlesque dancer and cheerleader in the '70s, and she had a picture of herself on her Office desk from those days.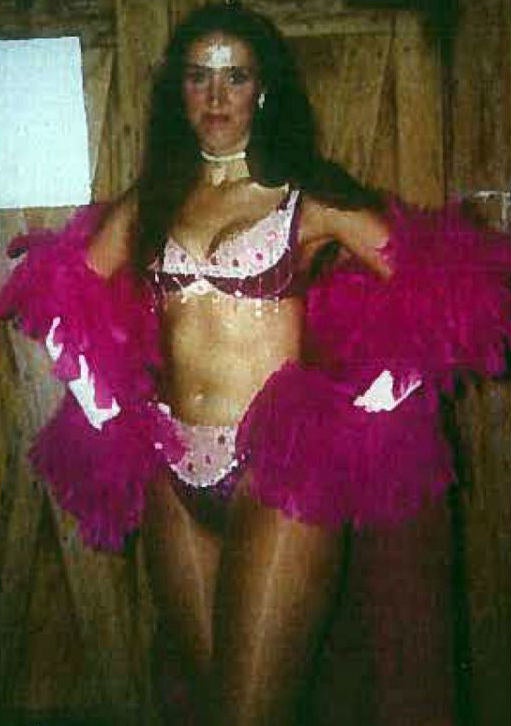 15.
Rainn based Dwight's hair on his own hair from when he was 16.
16.
When everyone was talking about downsizing, Jenna and John were actually improvising about "Sprinkles' birthday party."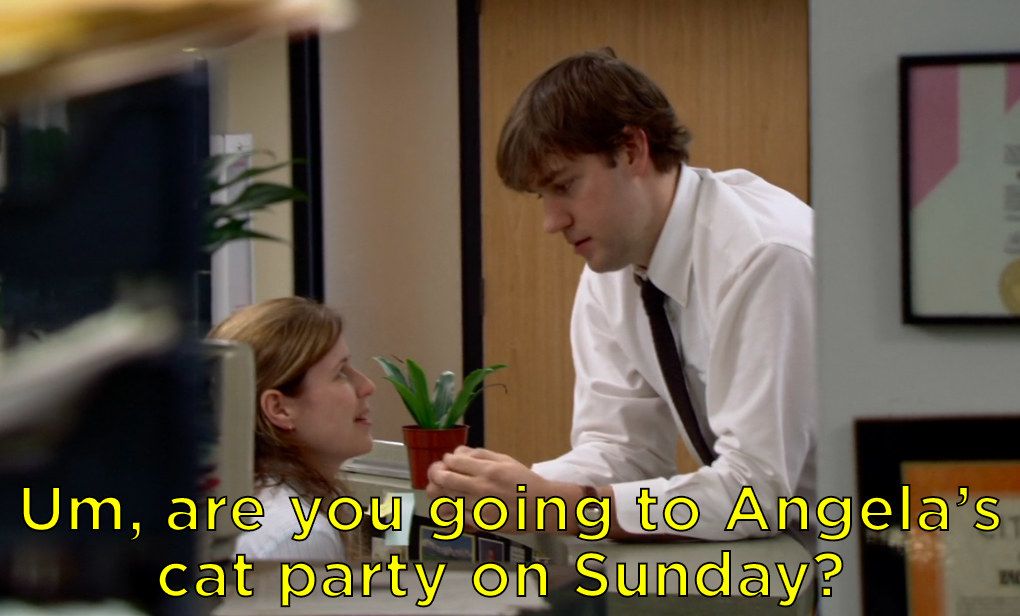 17.
The two women in the conference room scene who are never seen again were real production company accountants.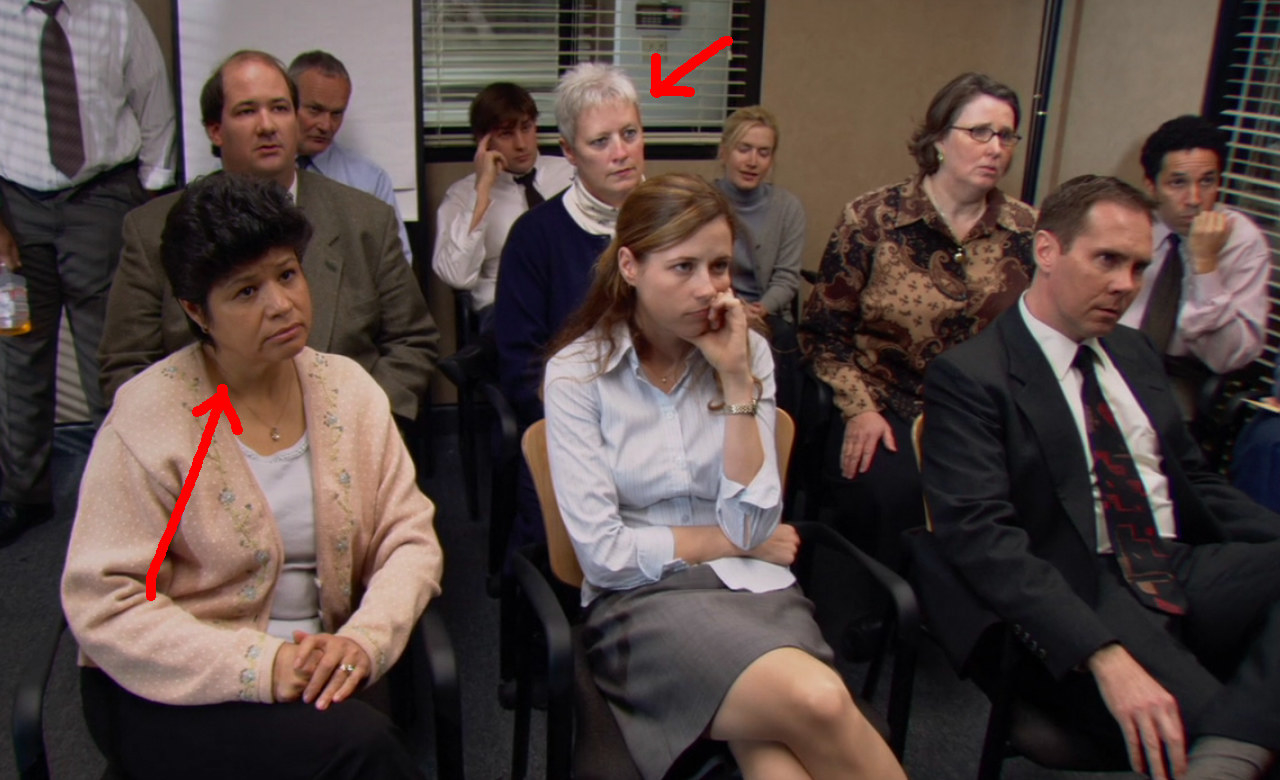 18.
The prank on Pam was one of Jenna's audition scenes.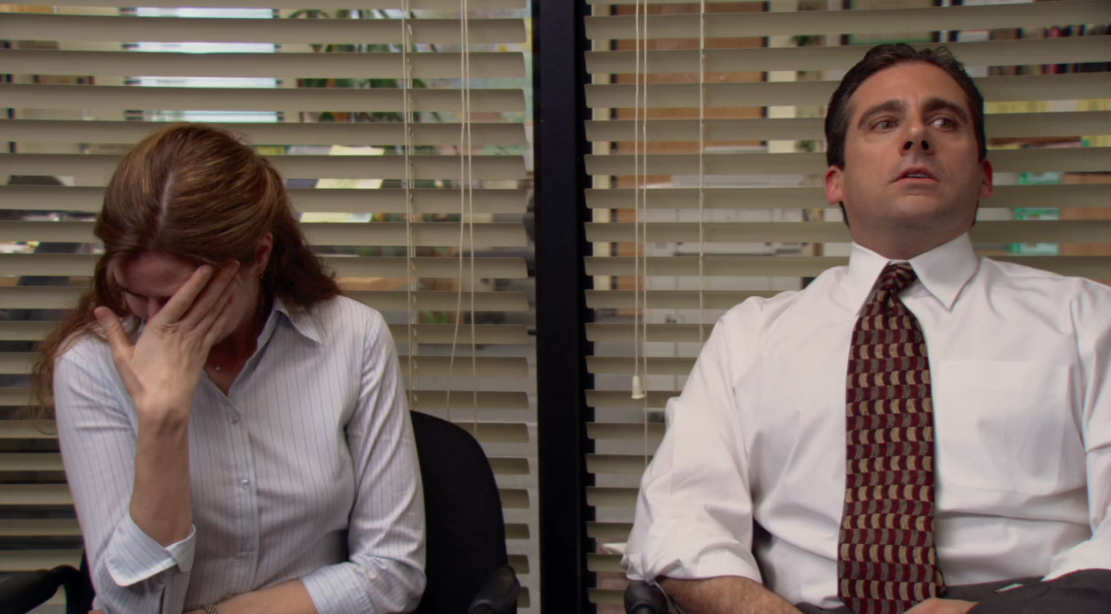 19.
As Dwight is unpacking his desk, he's singing "Little Drummer Boy" which foreshadows his relationship with Angela.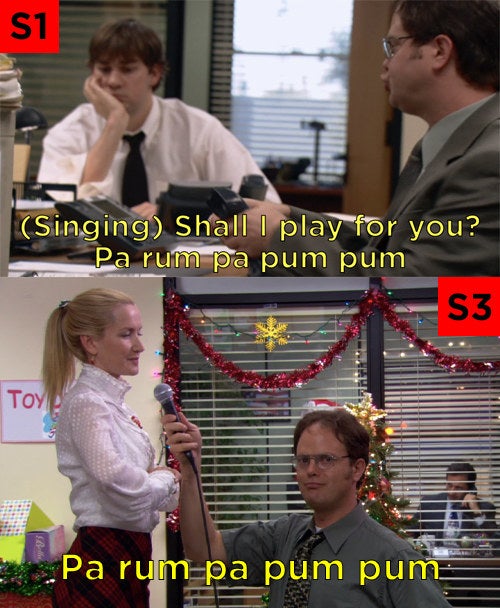 20.
When Michael turns to BJ and asks if he's seen the show Punk'd, it's funny because BJ was on Season 2 of Punk'd.
21.
And finally, Angela's first audition for The Office was for the role of Pam.
Be sure to follow along as Jenna and Angela recount their favorite Office memories on their podcast, Office Ladies.