I Figured Out "The Bachelorette" Guys' Star Signs, Because It Needed To Be Done
YES, I creeped the guys' relatives' Instas to figure out their birthdays. WHAT OF IT?!?!?!?!
If there are two things I love, they're astrology and The Bachelor/Bachelorette franchise.
So naturally, as this season is down to its final four guys, I HAD to figure out Hannah's astrological compatibility with each of them!!!!!!!!!!!!!
HERE WE GO!!!!!!!!!!!!!!!!!!!!!!!!!
So, our Bachelorette, Miss Hannah Brown, is a Libra — that means she LOVES love, socializing, and when things are fair and harmonious. Libras also tend to be a bit indecisive, which checks out with four guys going to the final instead of the usual three.
Her first contender, Luke P., has caused QUITE a bit of drama in the house. (So, yeah — this usually doesn't sit well with Libras.)
And after doing a bit of digging, I discovered that — unsurprisingly — Luke P. is an Aries!!!!!!!
HERE'S THE PROOF: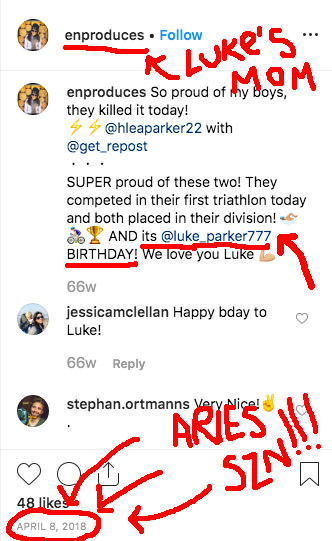 That means he's very competitive, stubborn, and hotheaded, but also passionate, loving, and adventurous.
So, what's Hannah and Luke P.'s overall compatibility?!

Once again, I did what I had to do and creeped on Peter's relatives' Instagrams until I found a birthday post — he's a confirmed Leo!!!!!!!
Generally, Leos are brave, charismatic, proud, and extroverted — so pretty much, Peter's a textbook Leo.
As for their compatibility?

Aquariuses tend to be unconventional, humanitarian, intellectual, and sometimes a little detached.
So, where do Hannah and Tyler C. stand?

Capricorns are known for their intense work ethic, their ambition, and their practical way of thinking.
So, TL;DR........

So who will Hannah choose?!?!?!?!?!?!?! VOTE BELOW FOR DRAMA!!!!!!!!!!!!!!!!!!
Oops. Something went wrong. Please try again later
Looks like we are having a problem on the server.
Who do you think will win Hannah's lovely Libra heart?!