The majority of these songs were originally set to appear on her 2008 album Fearless, but for one reason or another, they sadly didn't make the final track list. *collective boo*
One of these songs is "Mr. Perfectly Fine," a Certified Bop™ that most Swifties believe to be about the one and only Mr. Joe Jonas and his and Taylor's infamous breakup.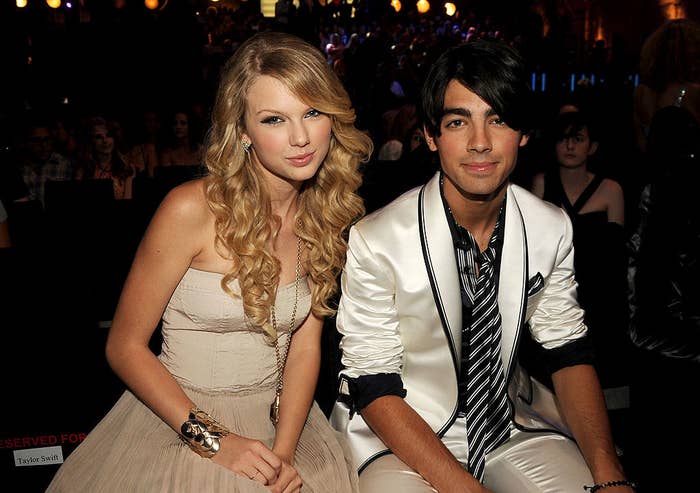 For example, Taylor's line about a "Mr. 'Change of Heart'" sounds a lot like an old interview Joe Jonas gave about their relationship.......👀
Well, apparently, Joe's wife and general legend Sophie Turner agrees that Taylor's latest From the Vault release is, indeed, a Certified Bop™. She shared the song to her Instagram story, writing, "It's not NOT a bop" and tagging Miss Swift herself!!!!!!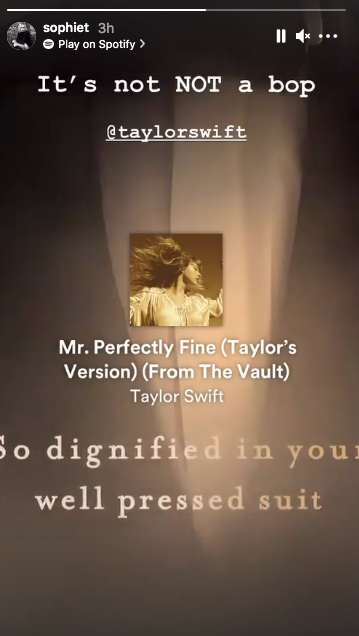 And THEN Taylor shared it to her story, adding "Forever bending the knee for the 👑 of the north." PLEASEEEEE EEEE EE!!!!!!!!!!!!!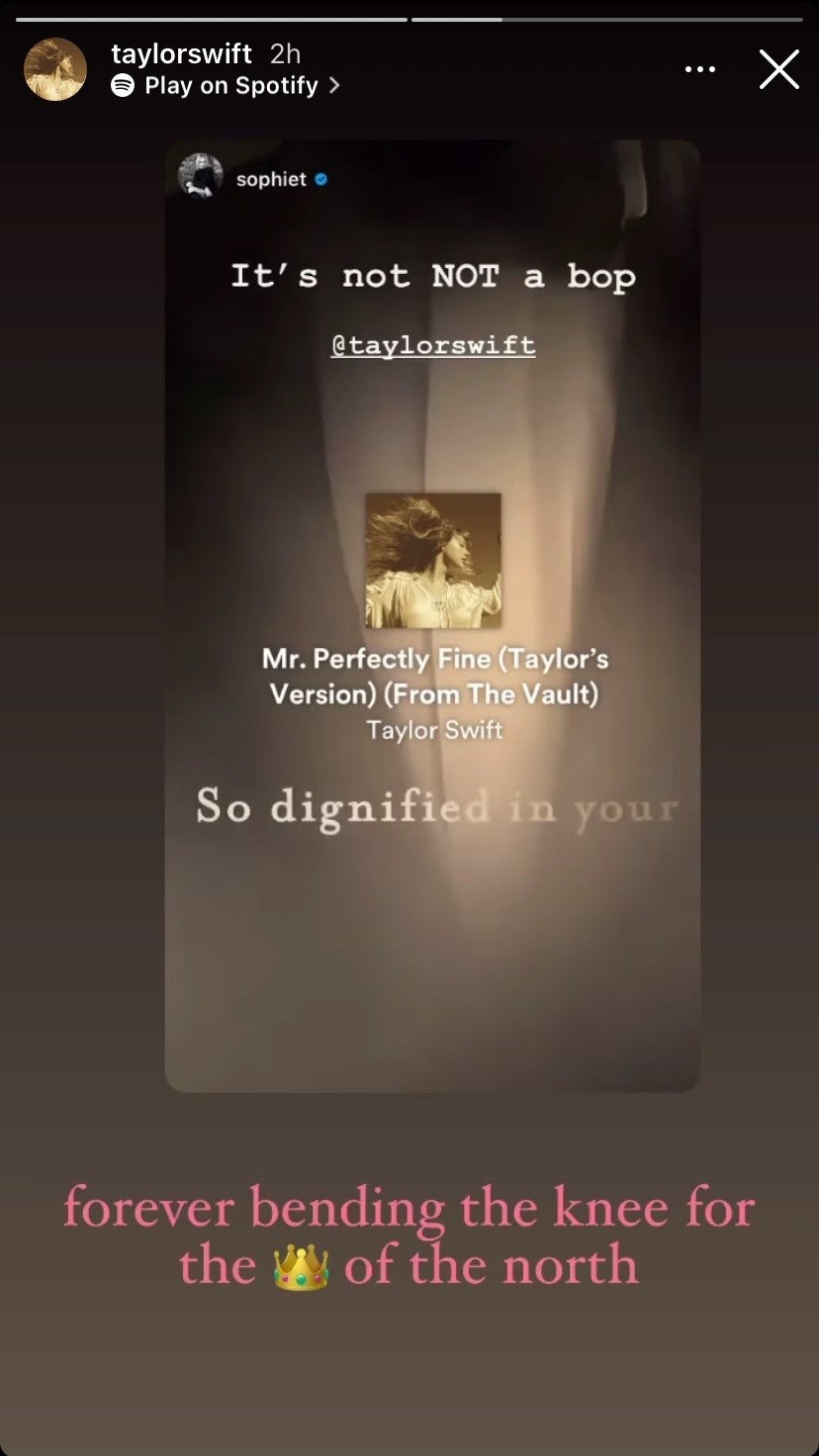 And you already know Twitter is obsessed.......
IDK about you, but I'm LIVING for this. The kindness, the feminism, the mutual respect — PUMP IT INTO MY VEINS!!!!!!!
ANYWHO, stream "Mr. Perfectly Fine" now and support and uplift women everywhere, ESPECIALLY if they write a banger about your spouse!!!!!!!!
Oh, and also this: