Here it is, plain and simple: CupcakKe the rapper (the woman behind the iconic anthem "Deepthroat") just released a song comparing d*cks to Squidward's nose and IT 👏 IS 👏 THE 👏 BANGER 👏 2019 👏 SO 👏 DESPERATELY 👏 NEEDED. 👏
The song opens with the line, "His d*ck smaller than my toes / Yeah, yes, smaller than my toes / His d*ck smaller than my toes / I'd rather ride Squidward nose."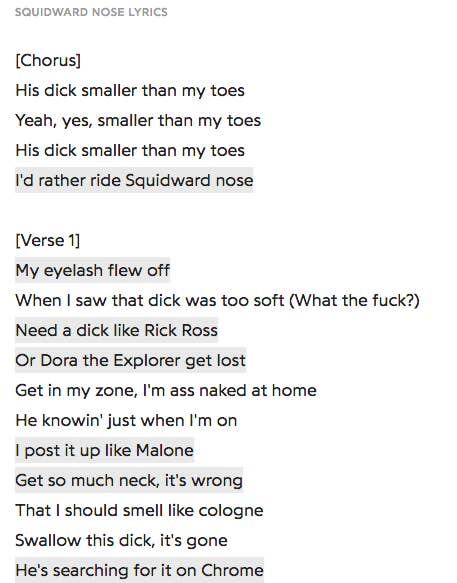 And in case the message wasn't clear enough, these Genius.com contributors really got me: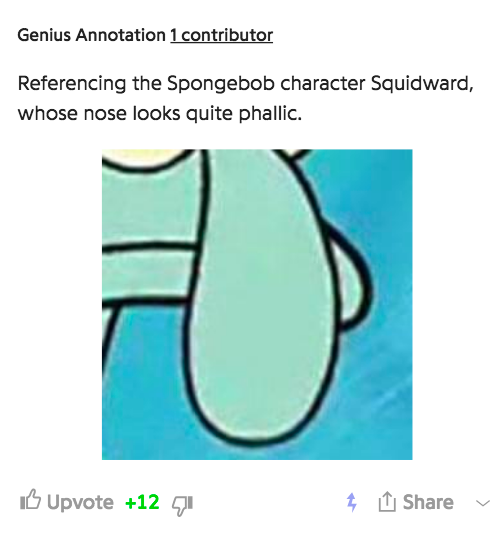 And I just...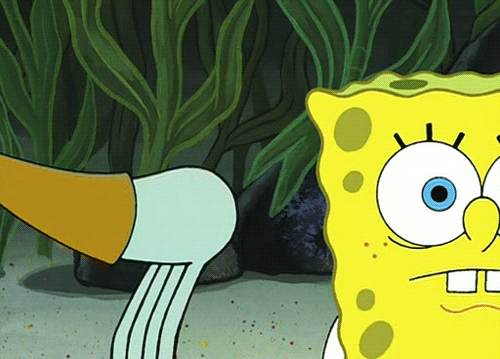 Twitter has a lot of thoughts on "Squidward Nose," most of which are unsurprisingly NSFW:
All of us rn:
So go stream "Squidward Nose" by CupcakKe now and that's that on THAT!!!!!!!!!