Somebody Once Told Me That There's A Real Life "Shrek" Festival And THEY WEREN'T KIDDING
THEN I SAW THIS ARTICLE, AND NOW I'M A BELIEVER!!!
Okay, now you may proceed.
So INSIDER just informed me that there's an annual Shrek-themed festival in Wisconsin that's been going on for the LAST FOUR YEARS AND NO ONE'S FUCKING TOLD ME?!?!?!?!
IT'S CALLED SHREKFEST AND IT'S EVERYTHING I'VE EVER DREAMED IT WOULD BE!
THERE'S ALSO PLENTY OF OTHER GAMES, LIKE AN ONION EATING CONTEST...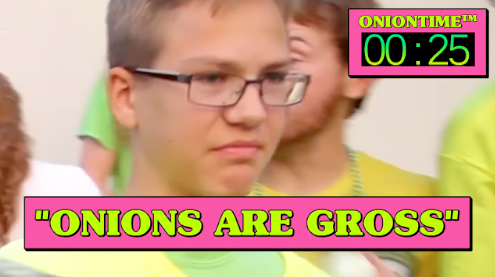 Then finally, once the sun goes down, the ~perfect~ day is rounded out with a screening of the movie that started it all.
BRB booking my flight to Wisconsin!