Our Content King™ has once again graced us with a behind-the-scenes moment — but this time, it's of his room in Olympic Village.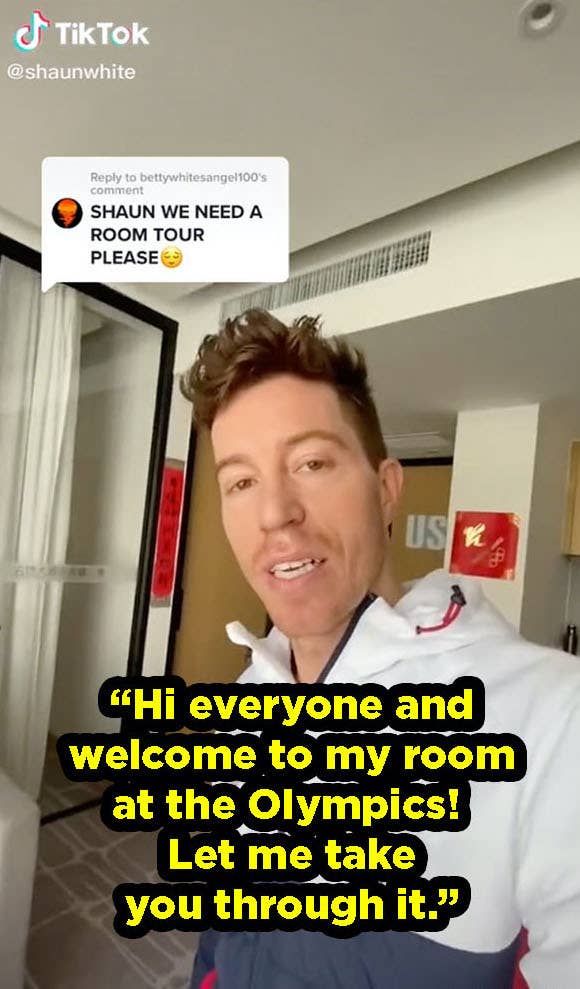 But before we do this grand reveal, I would simply like to remind you of what the room situation was in Tokyo 2020: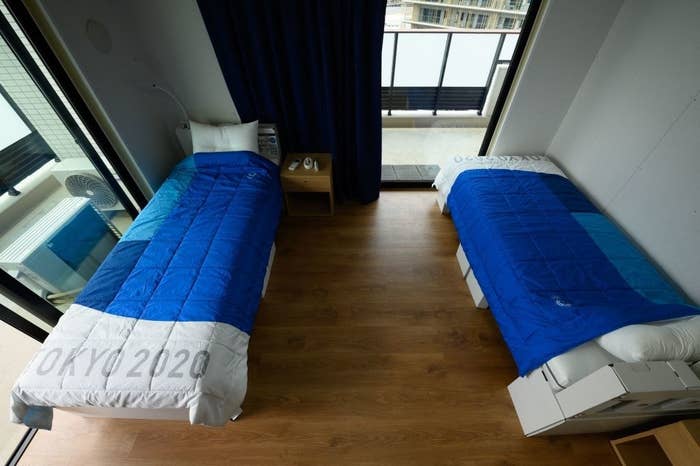 So now that we've gotten that mental picture out of the way, let's see Shaun's room! He starts the tour by showing us his couch, which is also a pull-out bed...? Go off, accommodations!!!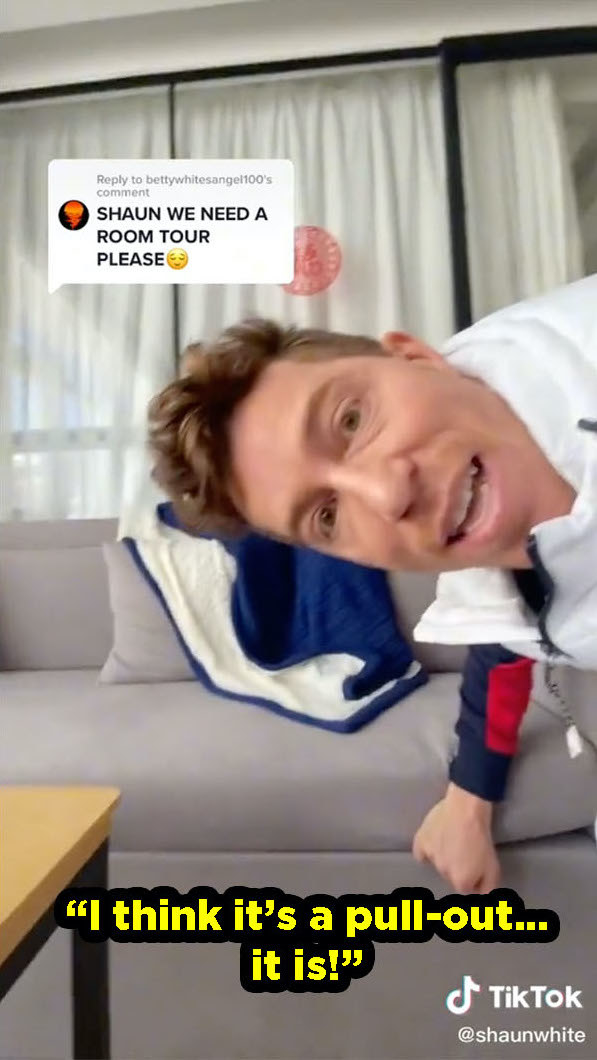 Next, we catch a brief glimpse of the whole a$$ kitchen, which is nothing TOO fancy, but it's nice, sleek, and practical!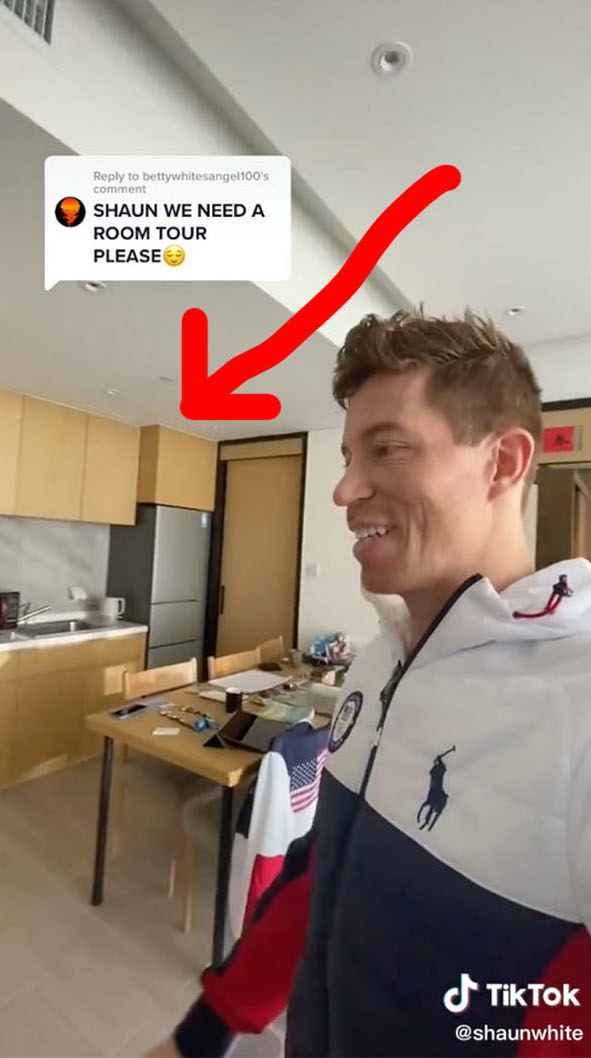 He's also got this nice dining table/workspace that he's adorned with a candle and some other thingy-thangs!
Of course, he's got a hefty snack selection. Shaun White STAYS fully stocked!!!!!!!!! 😌😌😌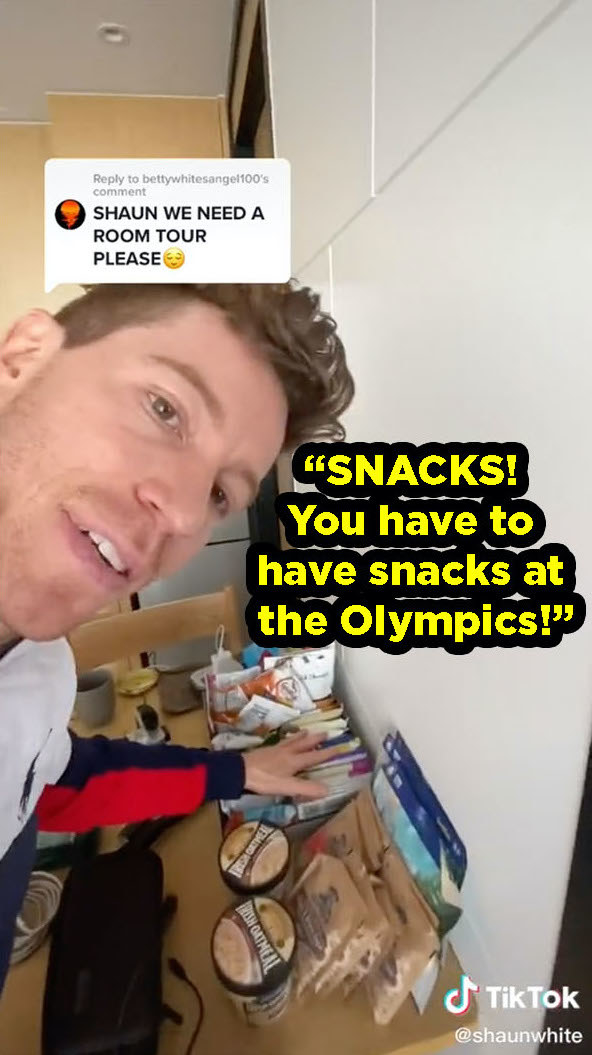 Here's his sentimental shelf area feat. humidifier! CUTE!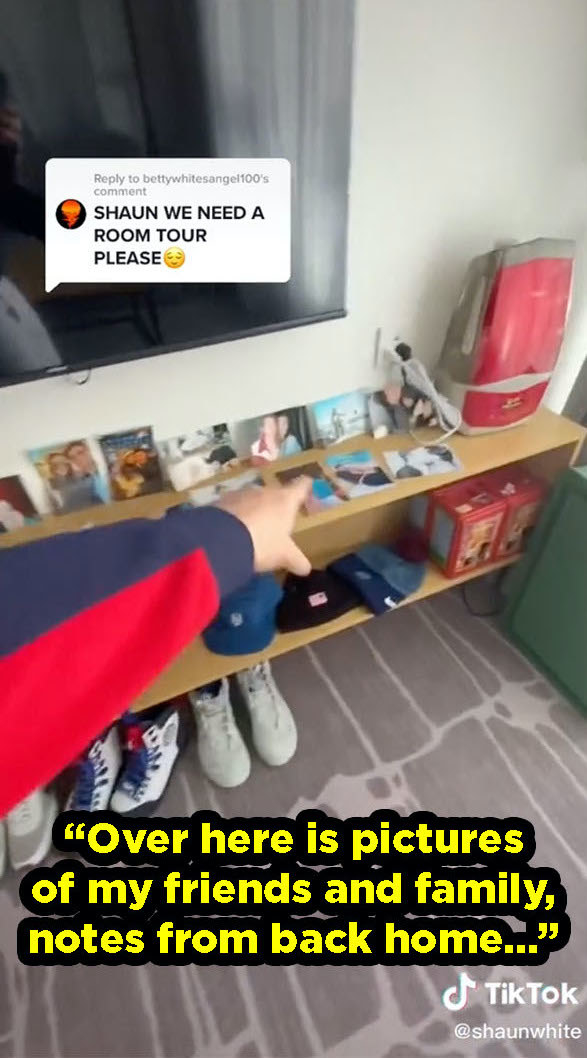 Next, Shaun takes us into the bedroom and shows us his decked out Louis Vuitton gear bags (and yet another big ol' flatscreen TV)!!!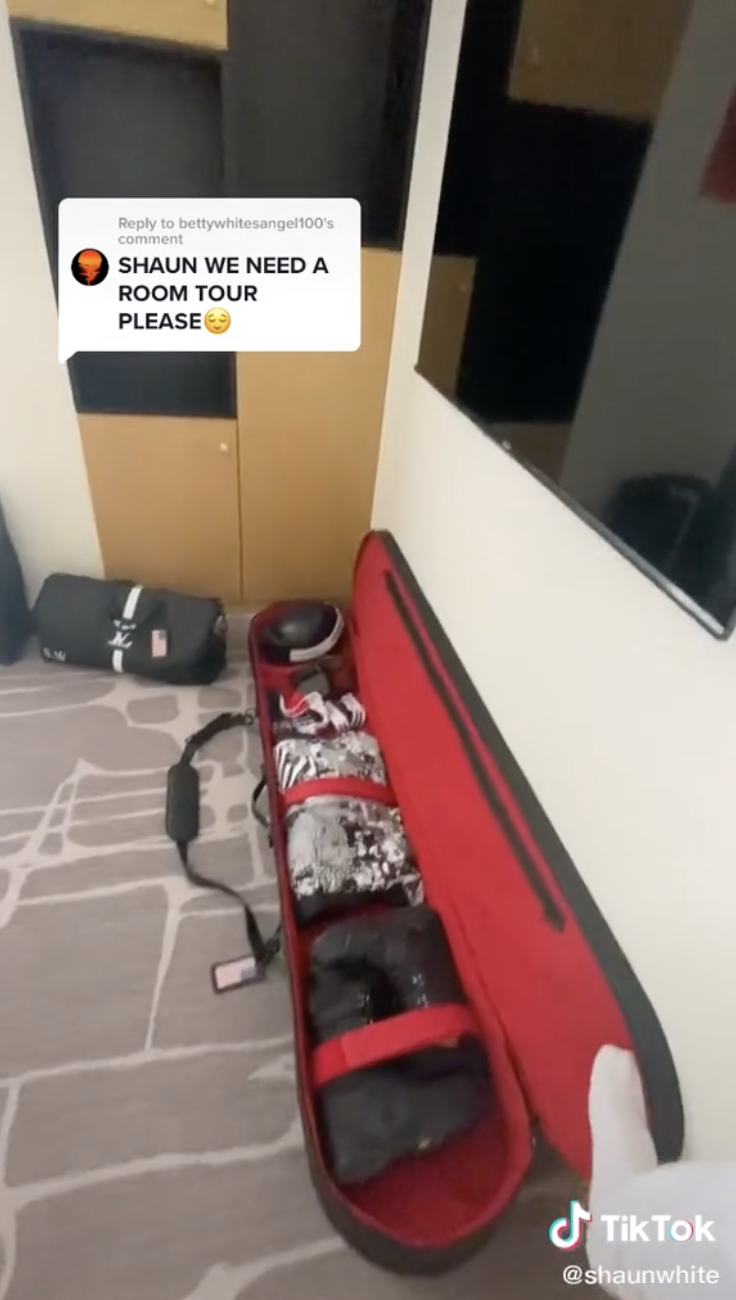 And, the big kahuna...the KING-SIZED BED?!?!!?!!?!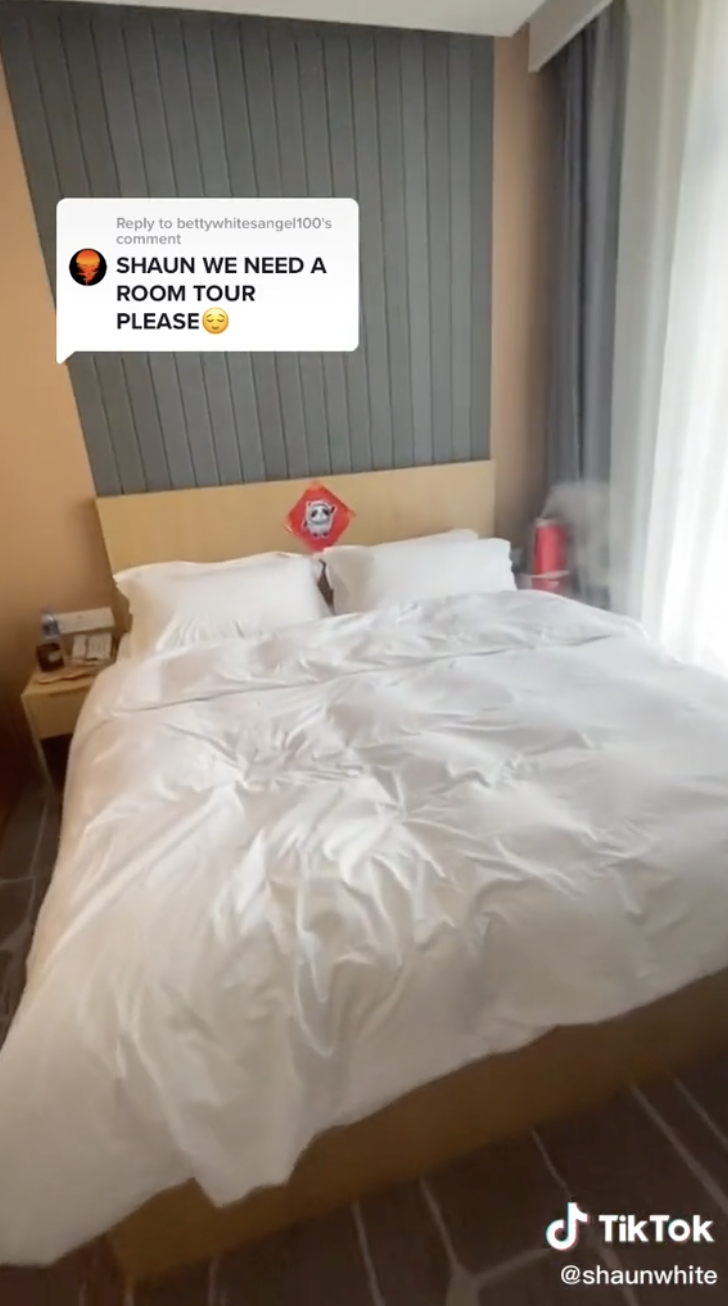 Complete with yet ANOTHER humidifier!!!!!!!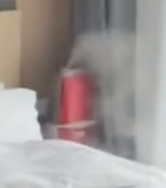 So at this point in watching the TikTok, I'm like.....
Because, I mean, THIS was what the athletes were sleeping on at the Summer Olympics.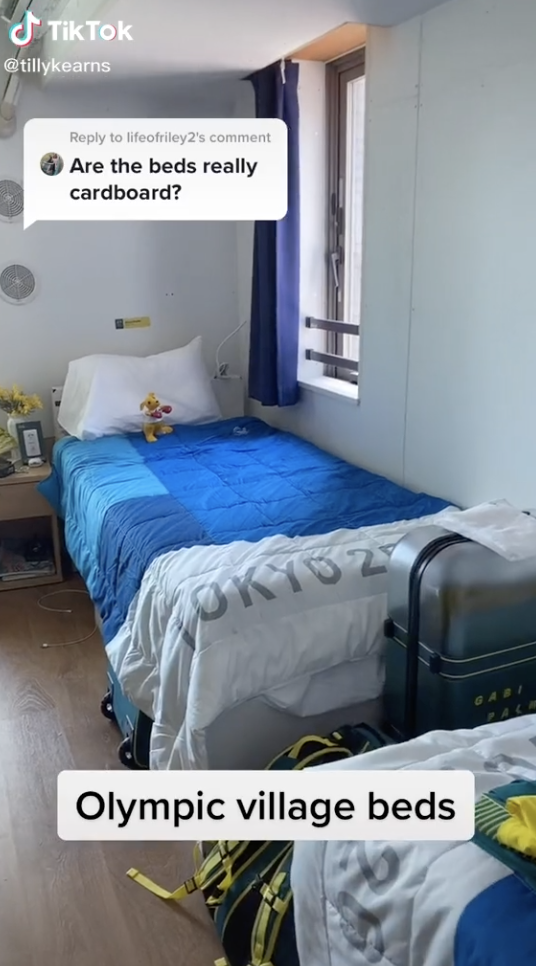 Literally this.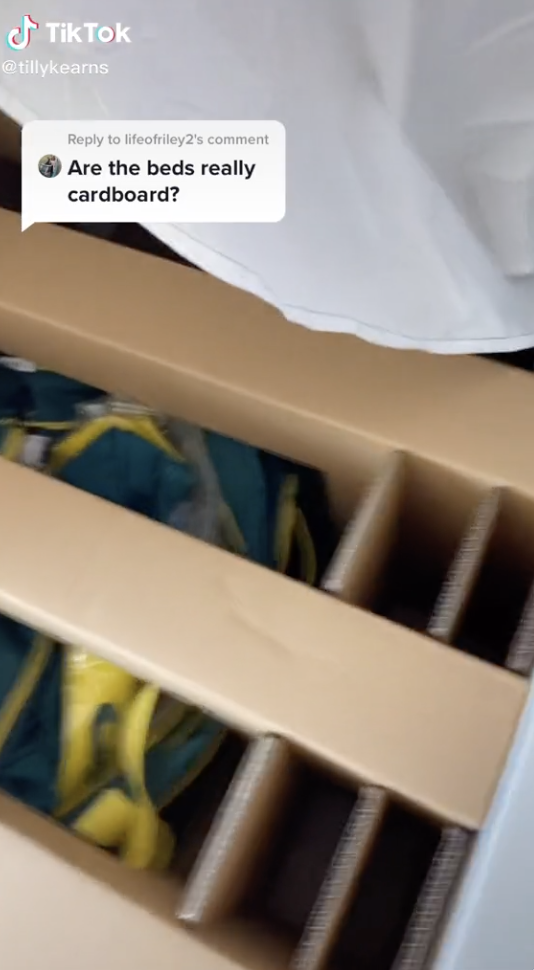 Like...???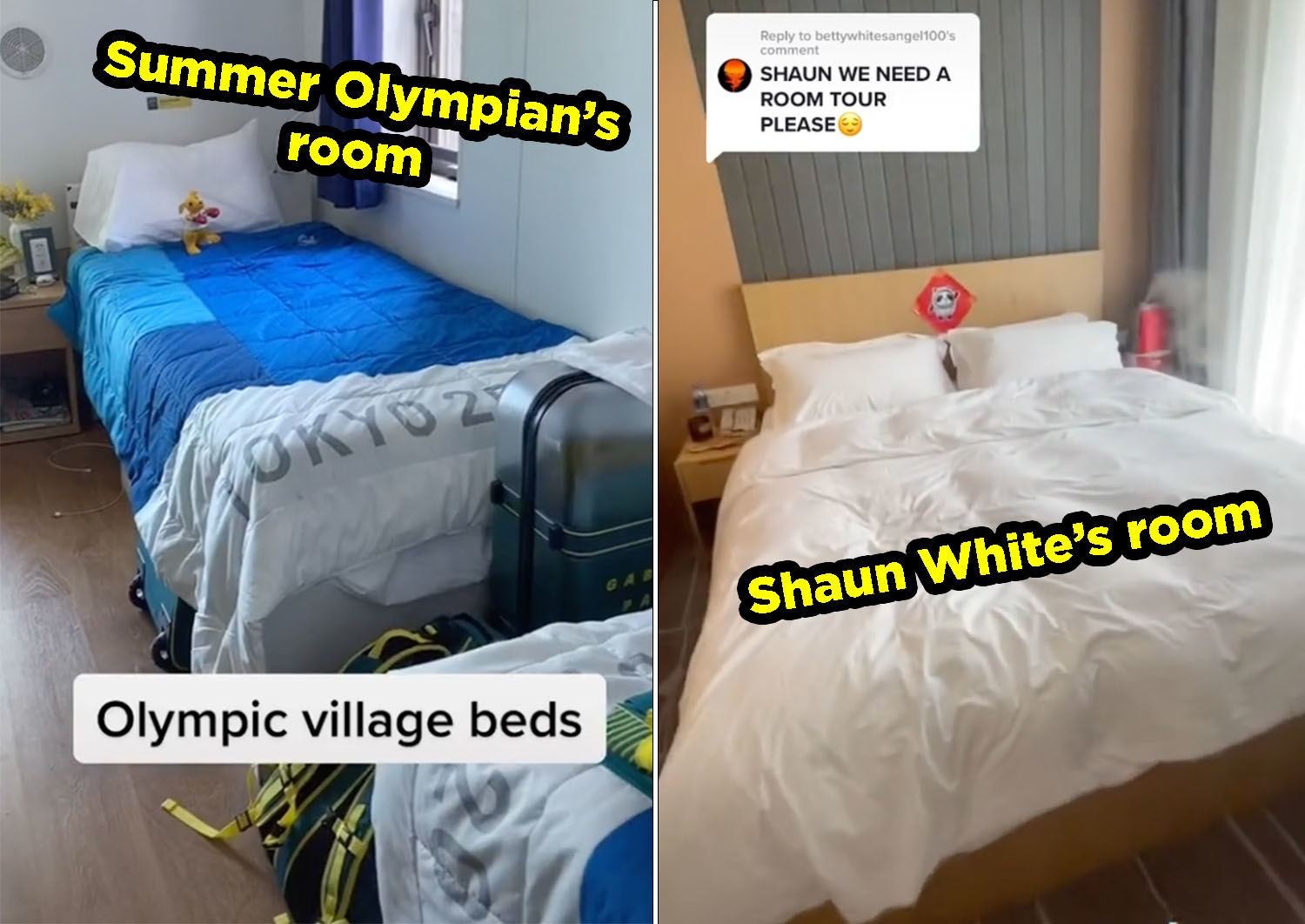 Meanwhile, Shaun's room tour still ISN'T EVEN OVER and he then proceeds to show us his BACKLIT CLOSET.....???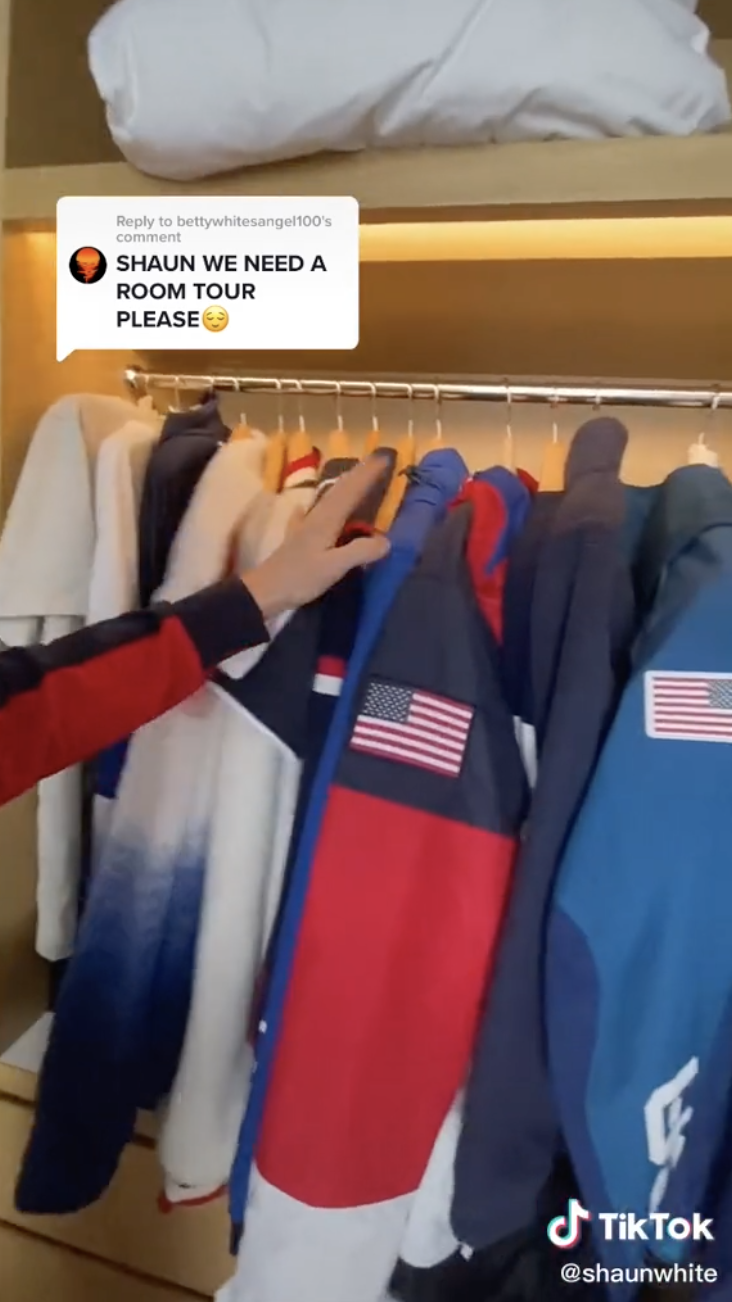 And naturally, there's also a very nice bathroom! Hi Shaun!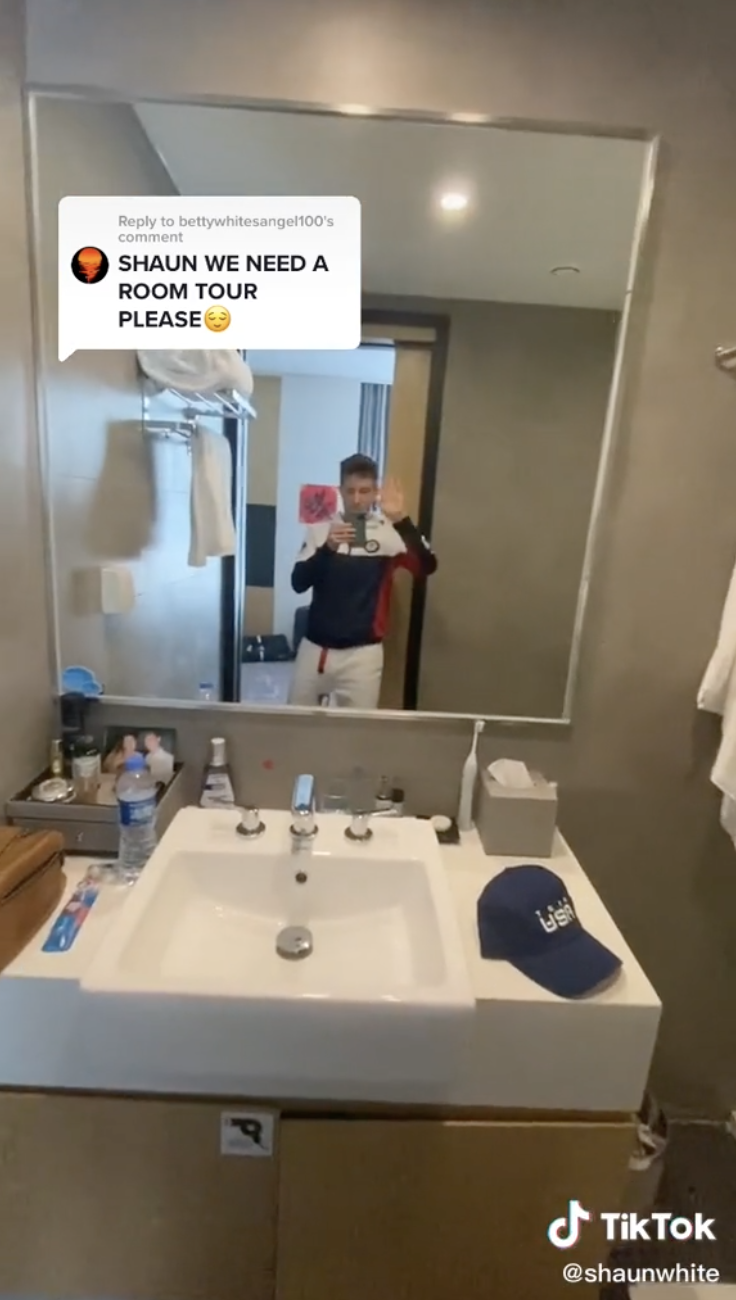 Anyway, I think the summer Olympians just wanna talk for a sec.......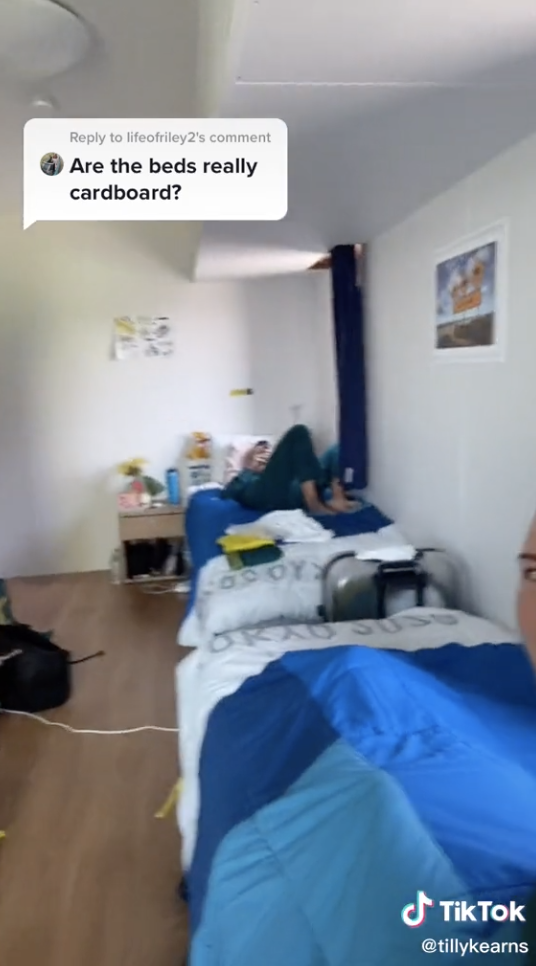 And if you need me, I'll be mentally crashing on Shaun White's pull-out couch because quite frankly, his Olympic Village room is far nicer than my criminally overpriced apartment.
And that's all! Thanks to Shaun White for the tour, and happy Olympics to those who celebrate!!!