1.
First, here's a picture of the literal iceberg that sank the Titanic: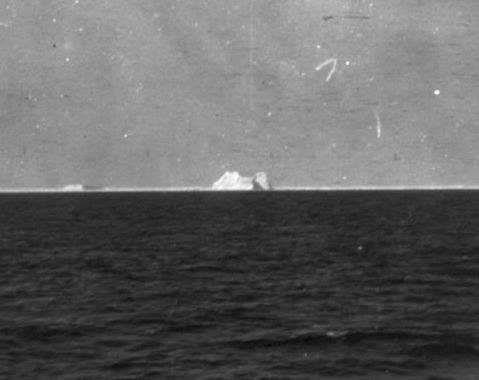 2.
And here's a closer look, taken by one of the passengers on the rescue ship: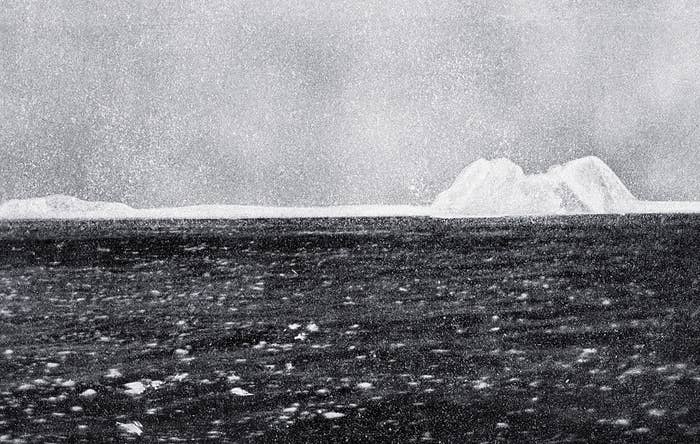 3.
The menu for the last dinner the second class ever had on board:
4.
The Titanic, right, and her sister ship the Olympic at a dock in Belfast: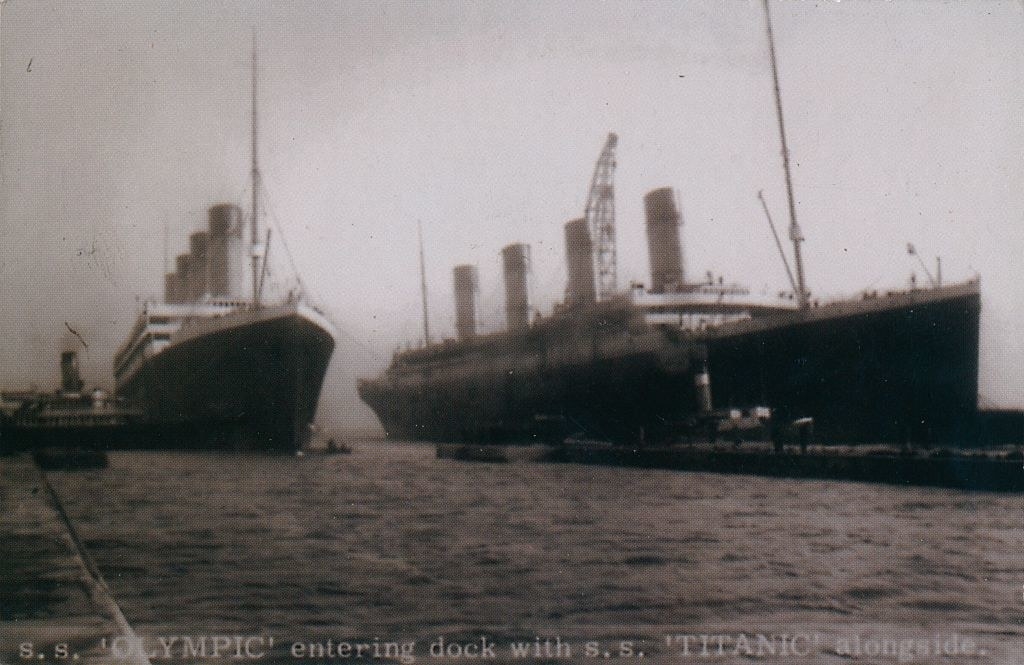 5.
Here are pictures of some of the actual rooms on board, like bedrooms, dining rooms, *THE* staircase, and even an indoor swimming pool: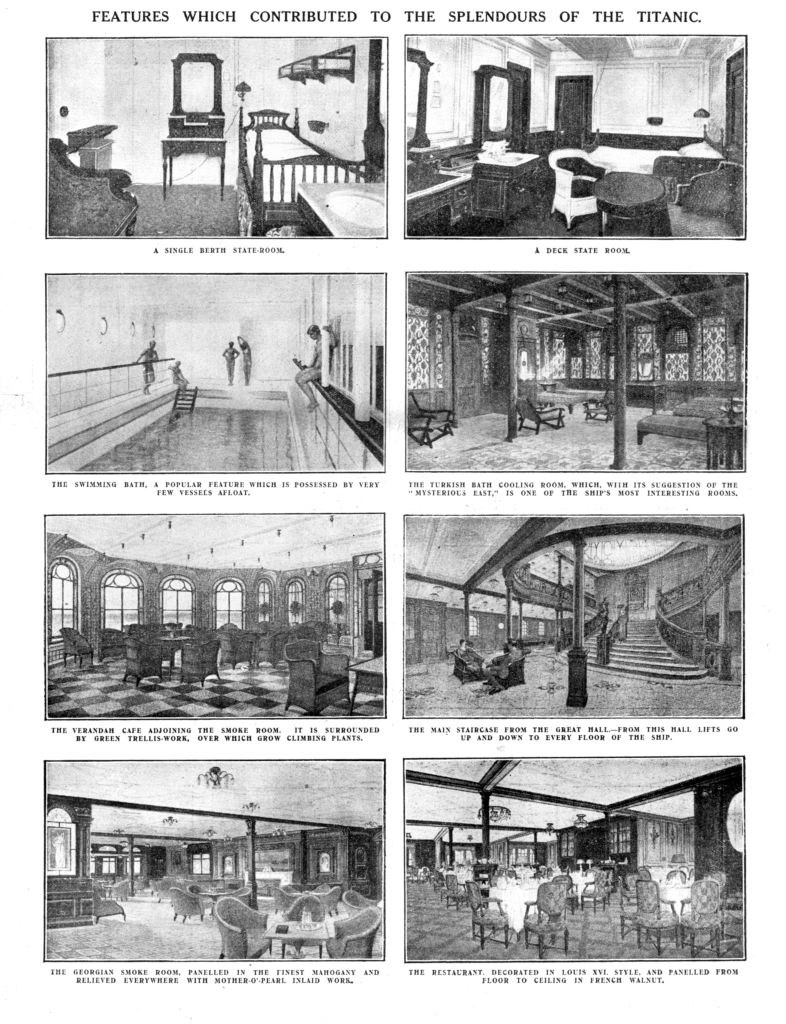 6.
The Daily Graphic, a newspaper at the time, published these portraits of some of the more notable passengers who did not survive: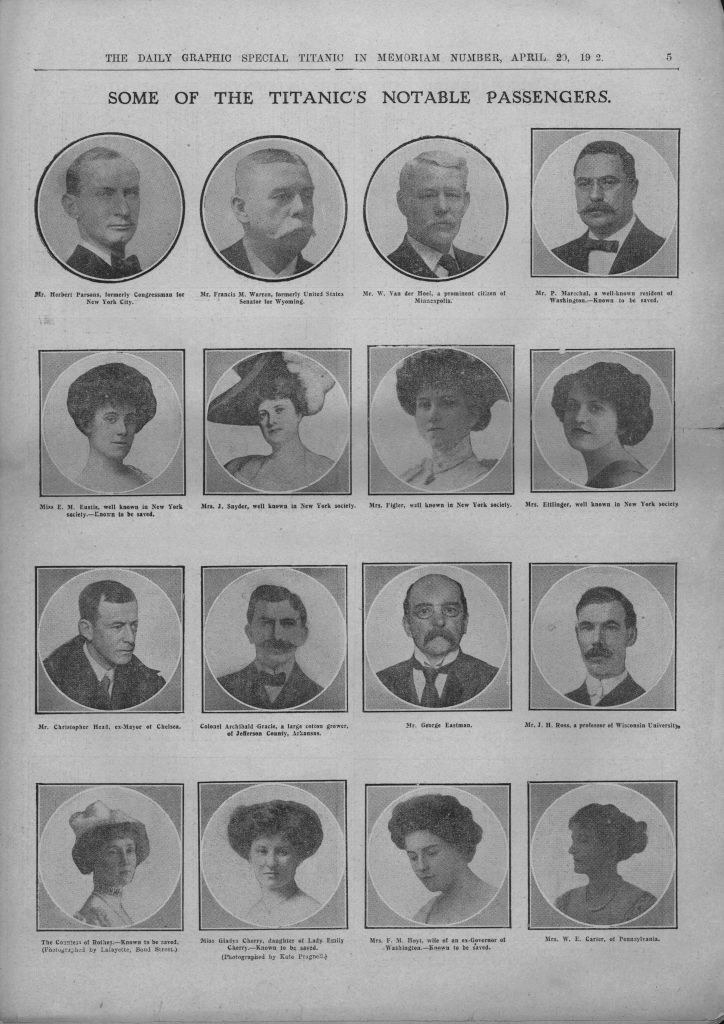 7.
And some more: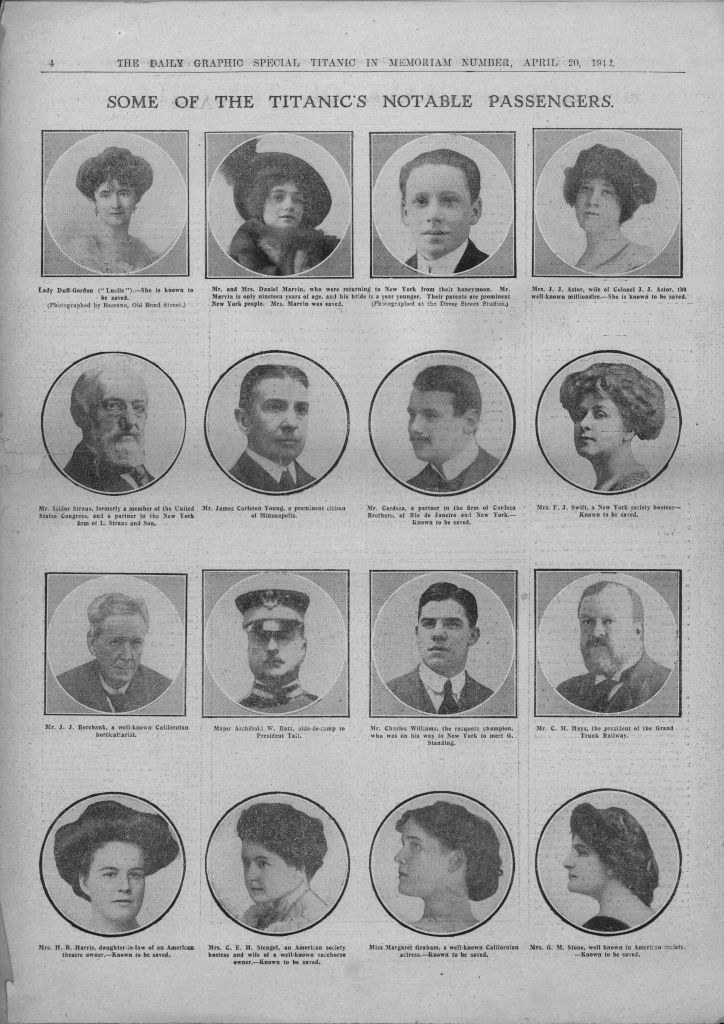 8.
This was Jack Phillips, the wireless operator who sent out the S.O.S. message from the Titanic when they hit the iceberg: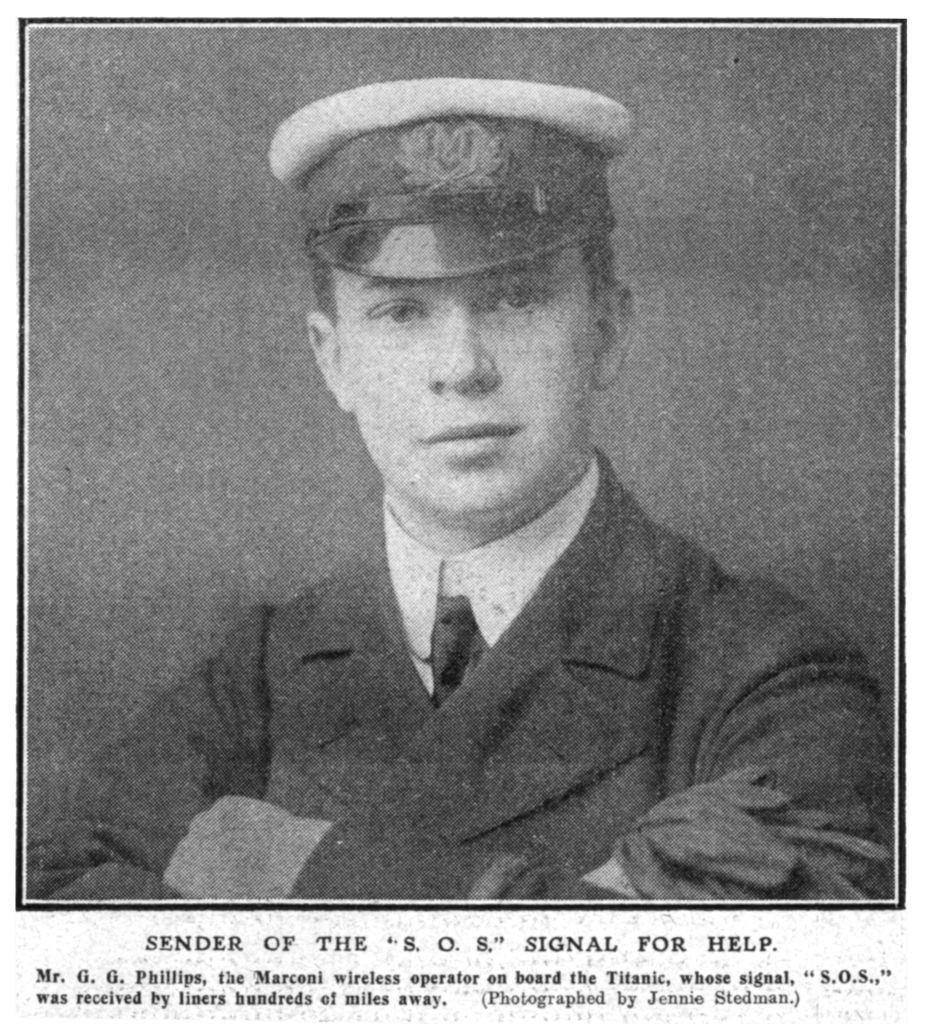 9.
Here's a picture of the room Jack sent the telegram from: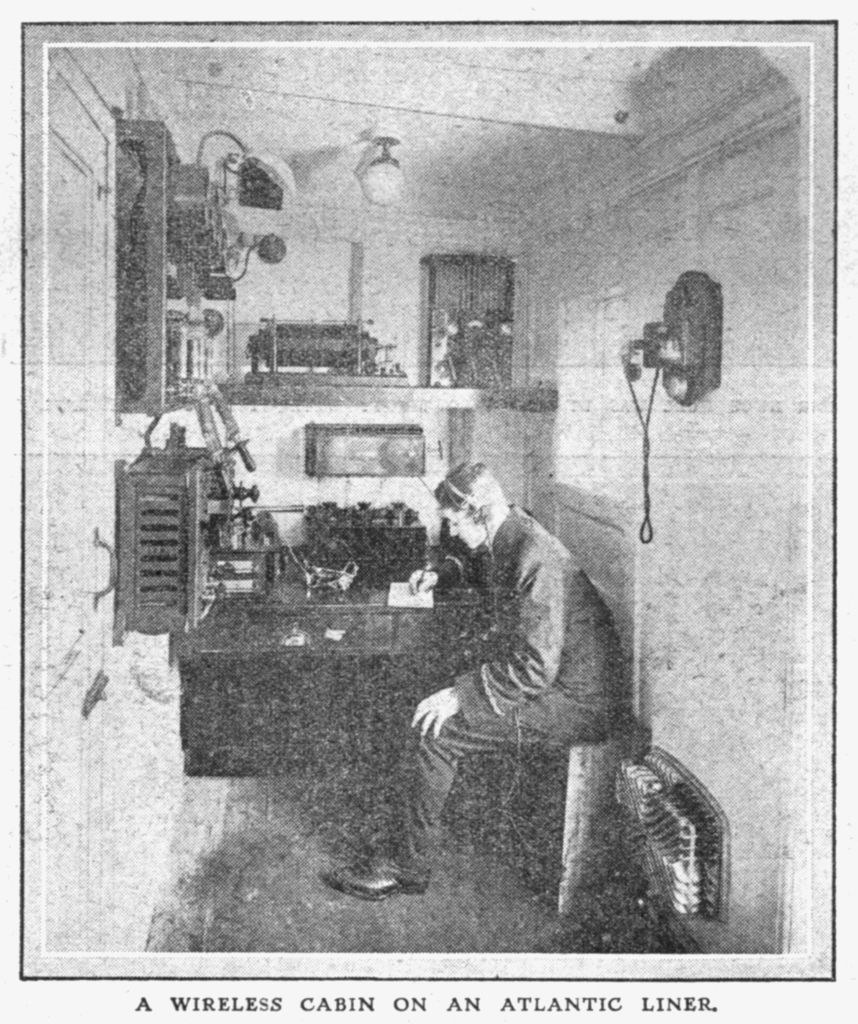 10.
And here's the very telegram he sent, received by a nearby ship called the S.S. Birma: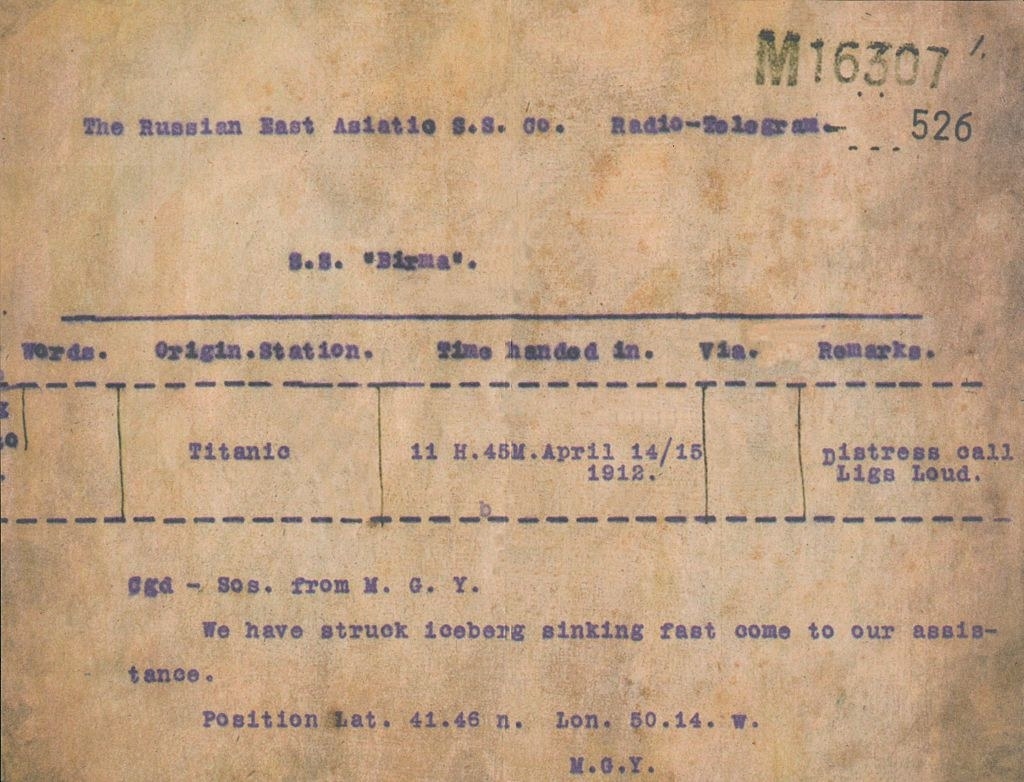 11.
This illustrated map that shows where everything happened: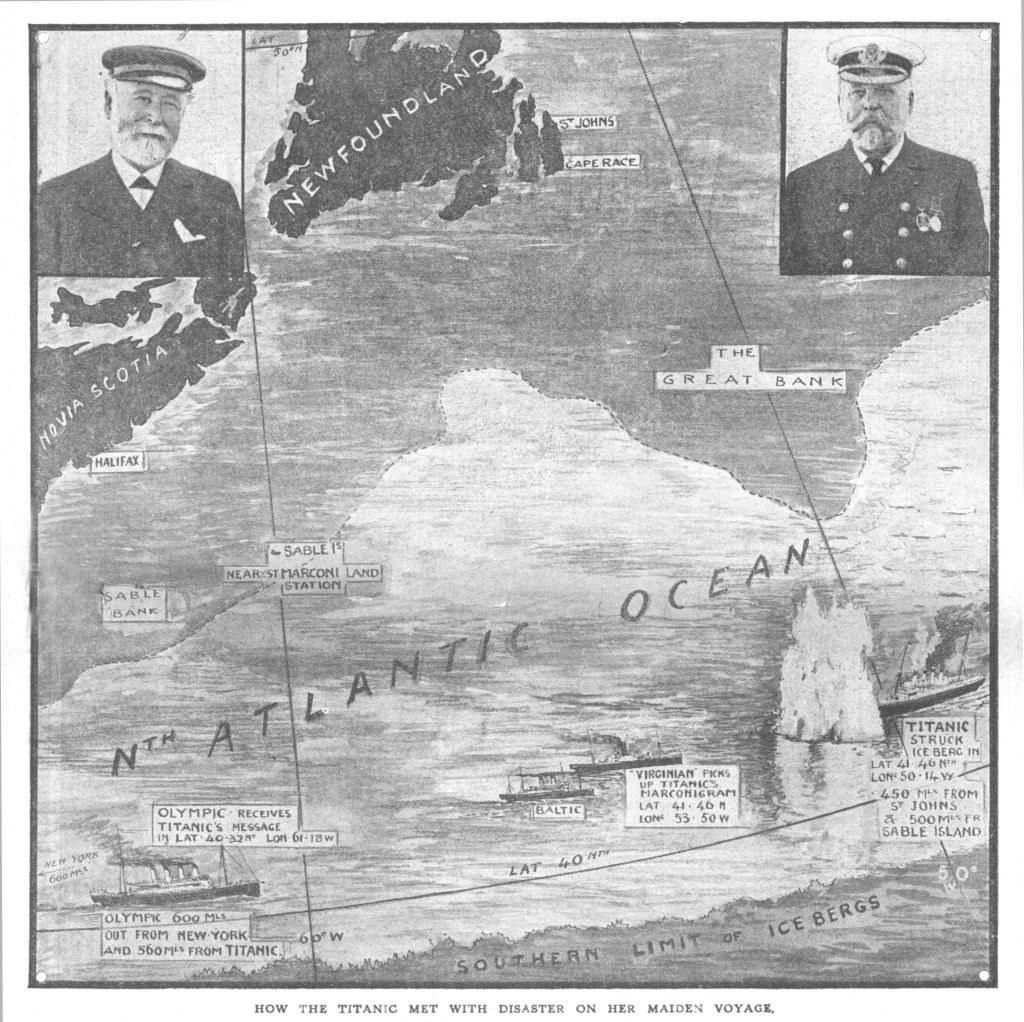 12.
This sectional diagram of the inside of the Titanic that shows the state rooms, cabins, cargo holds, and engine rooms: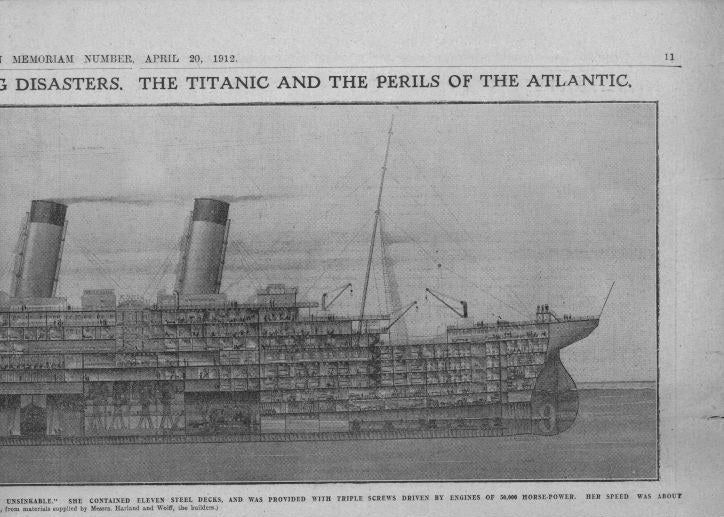 13.
Some playing cards that were taken by a surviving first class passenger: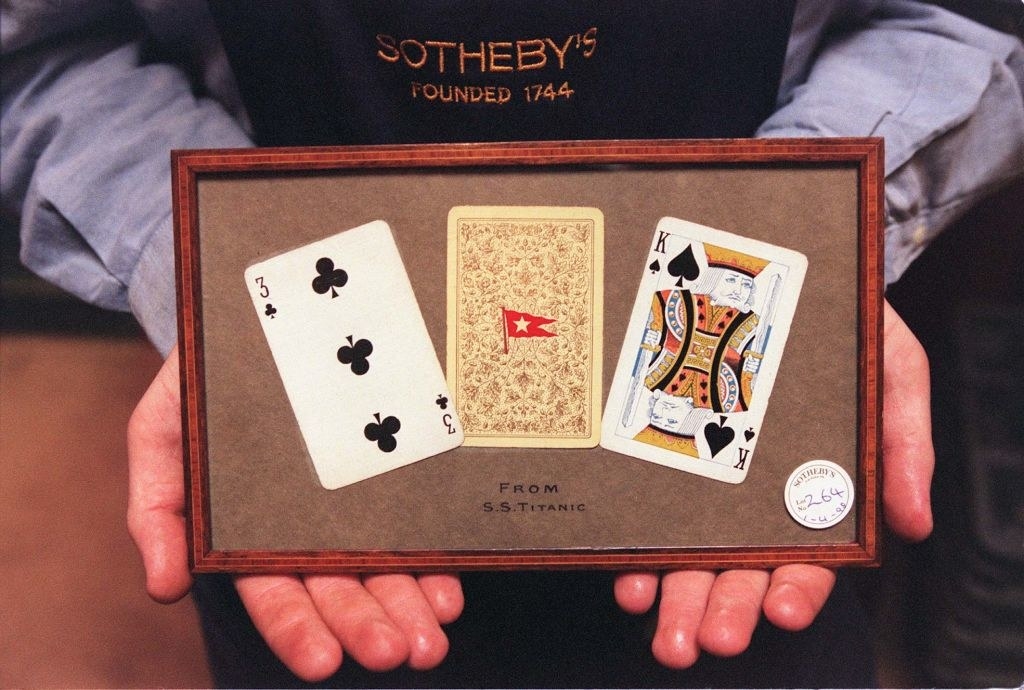 14.
Here's a photo of the chefs who were on board: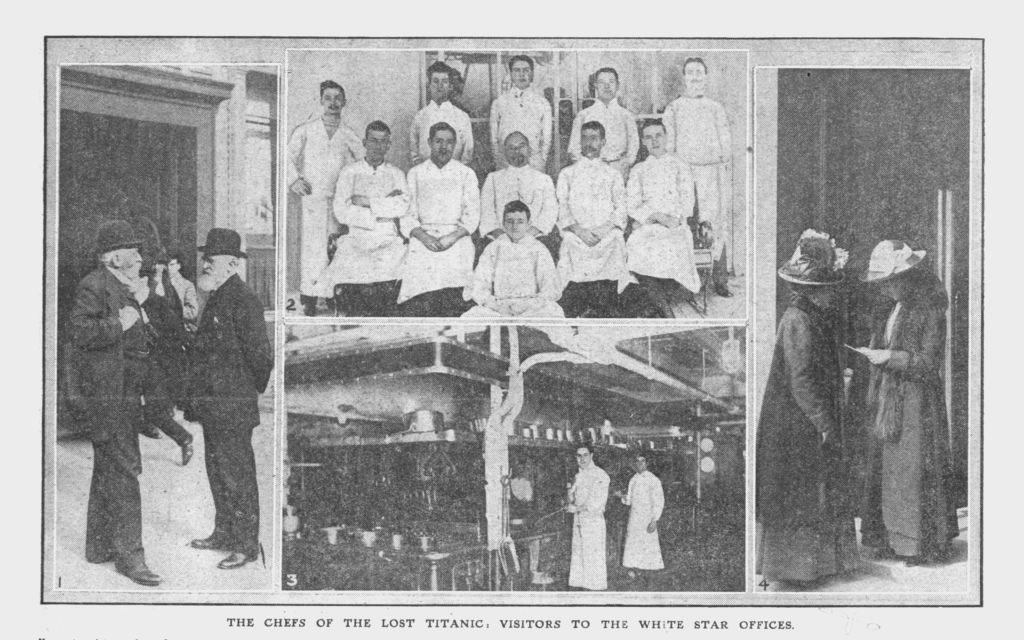 15.
Here are some photos of the Titanic's Captain, Edward John Smith, and the bow of the ship: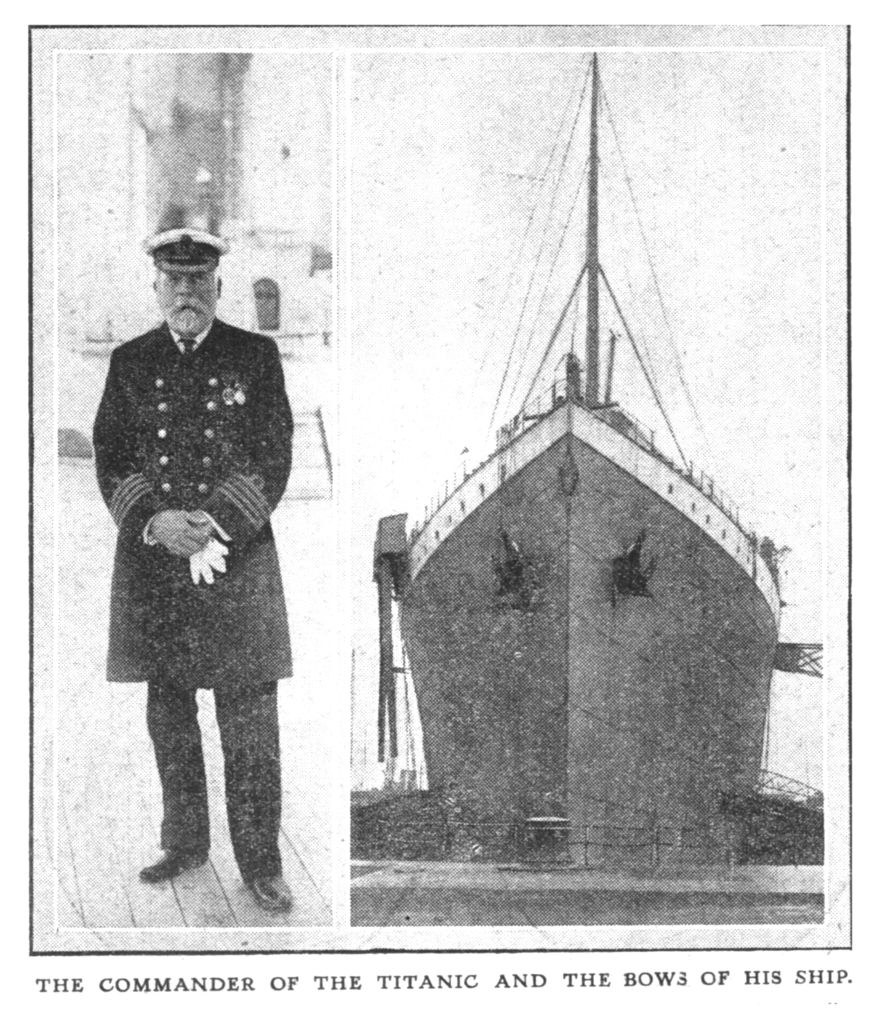 16.
And another portrait of the captain: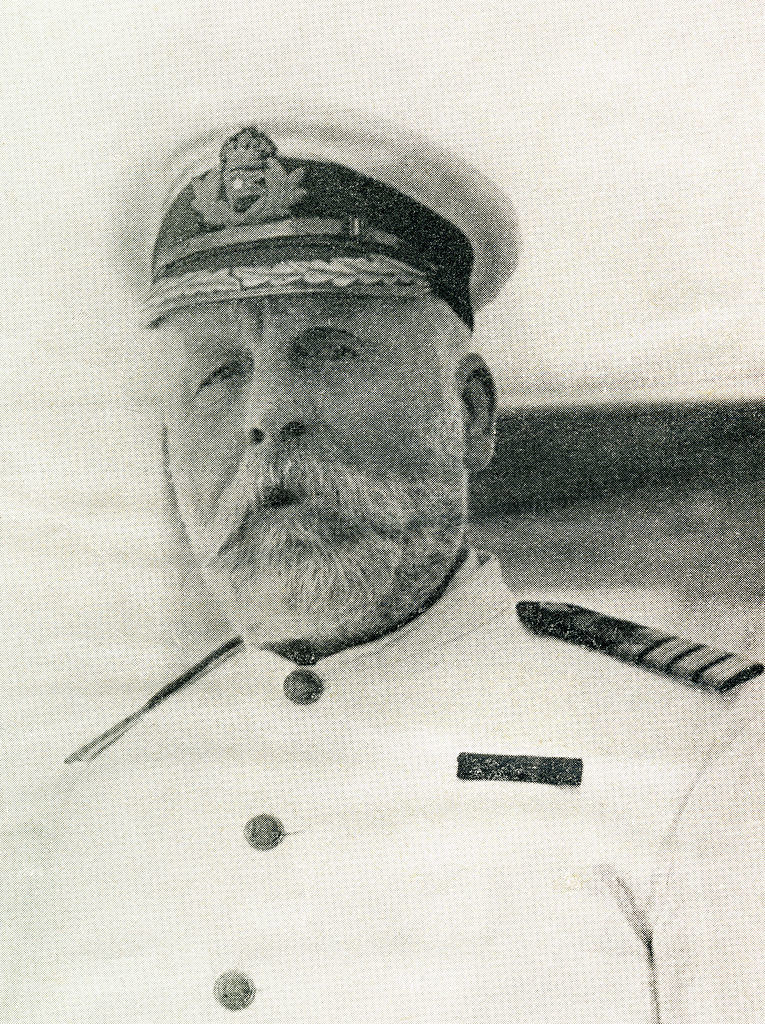 17.
Here are some workers standing underneath one of the Titanic's GIANT propellers, which just goes to show how big it was, especially for the time: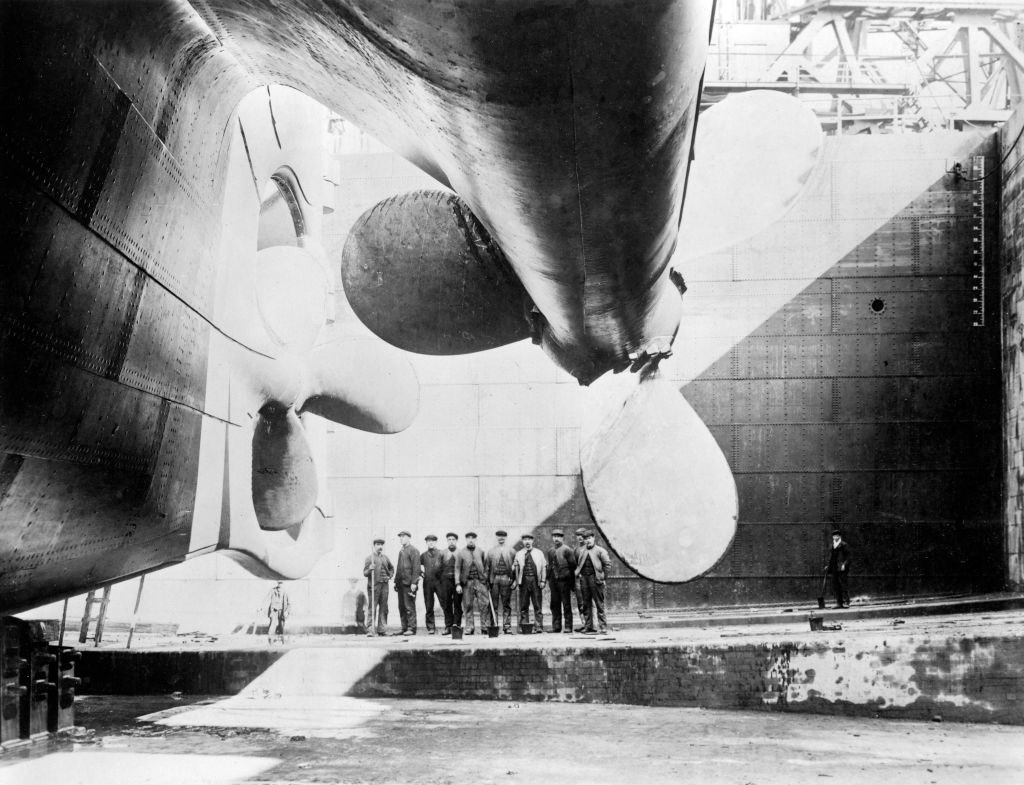 18.
Here's one of the Titanic's lifeboats, as seen from the deck of the Carpathia (the ship that came to their rescue):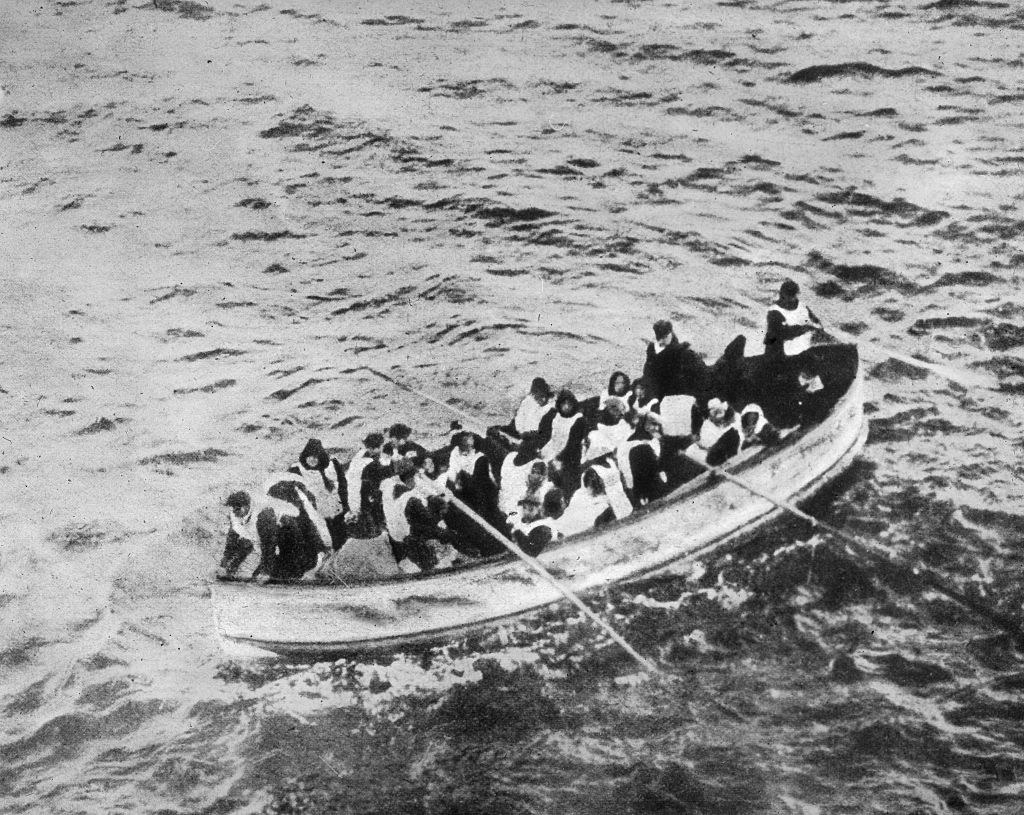 19.
And this lifeboat being lifted onto the Carpathia: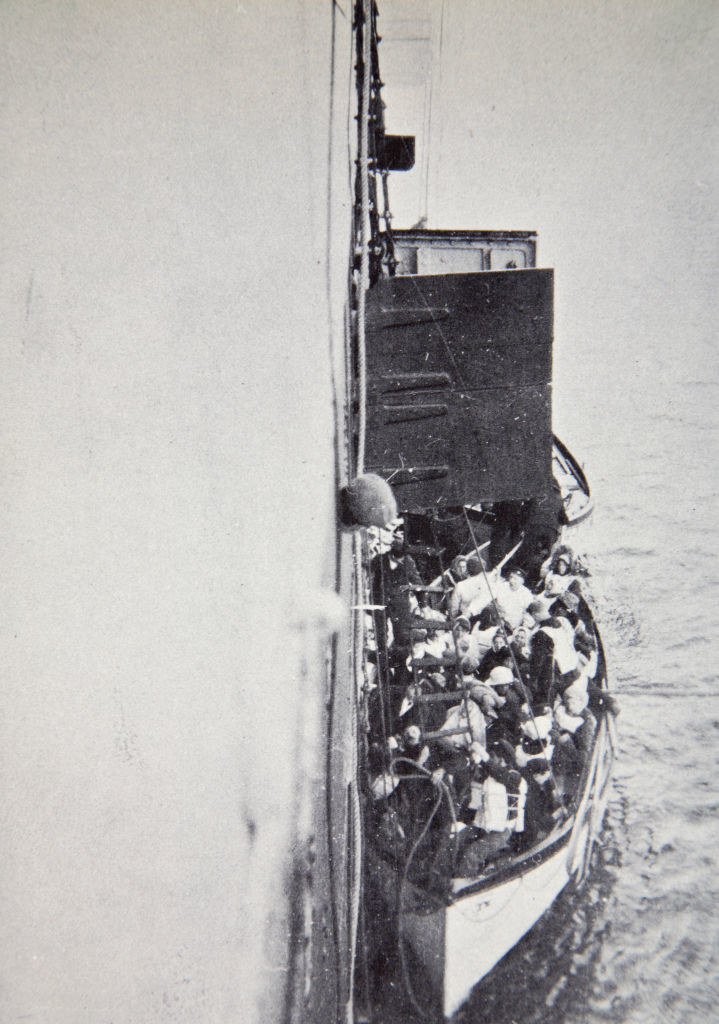 20.
These pictures of people examining lists of the people saved from the Titanic: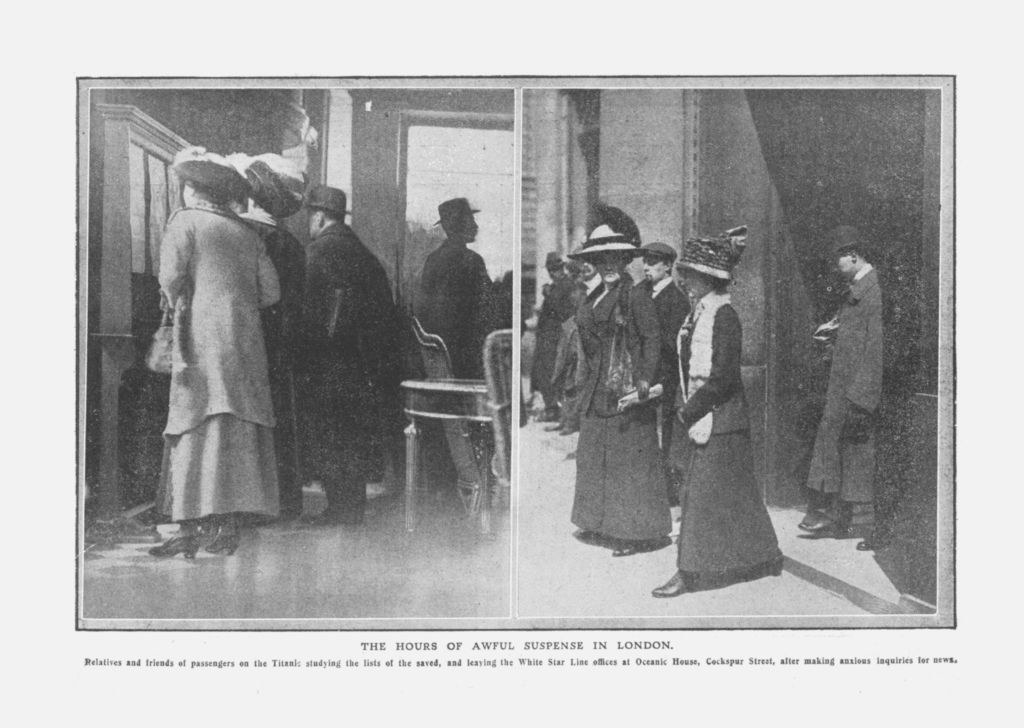 21.
This letter that was written on board the Titanic and dated April 10, 1912 — just four days before it hit the iceberg:
22.
A newspaper boy holding the news of the tragedy: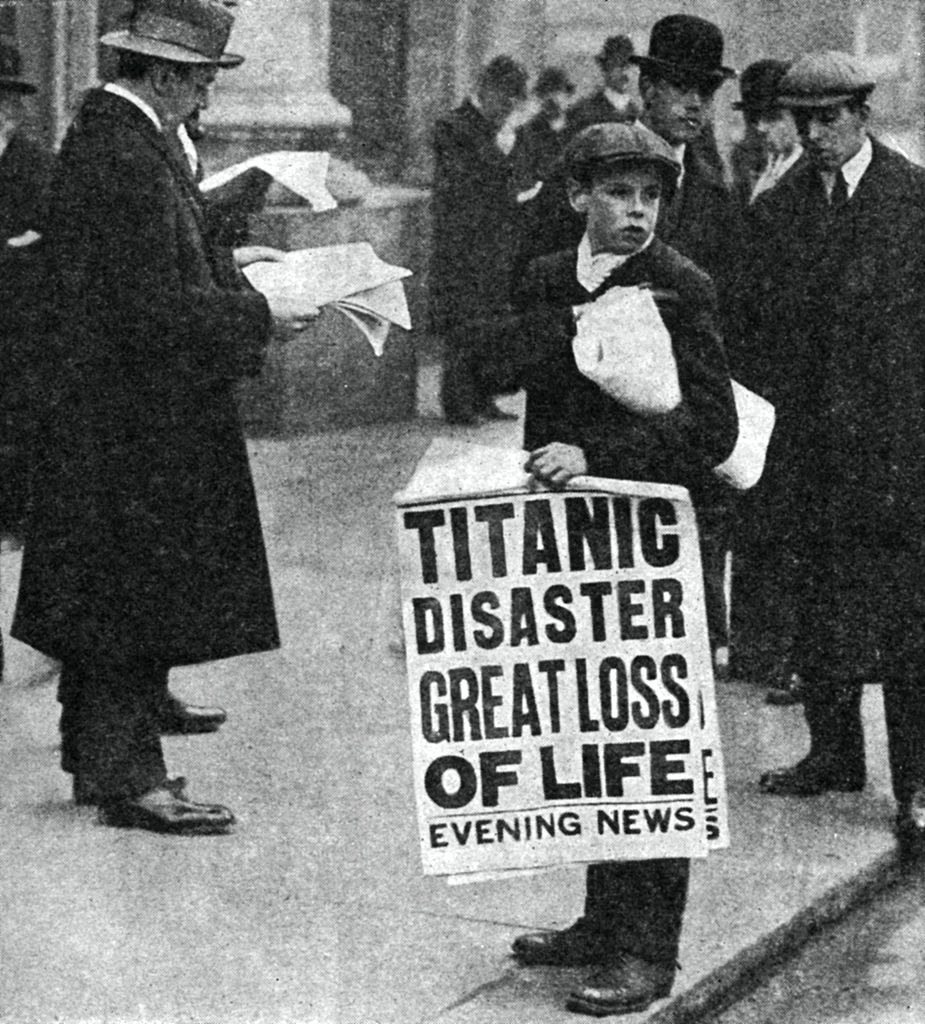 23.
People in the streets of New York gathering to hear the latest news: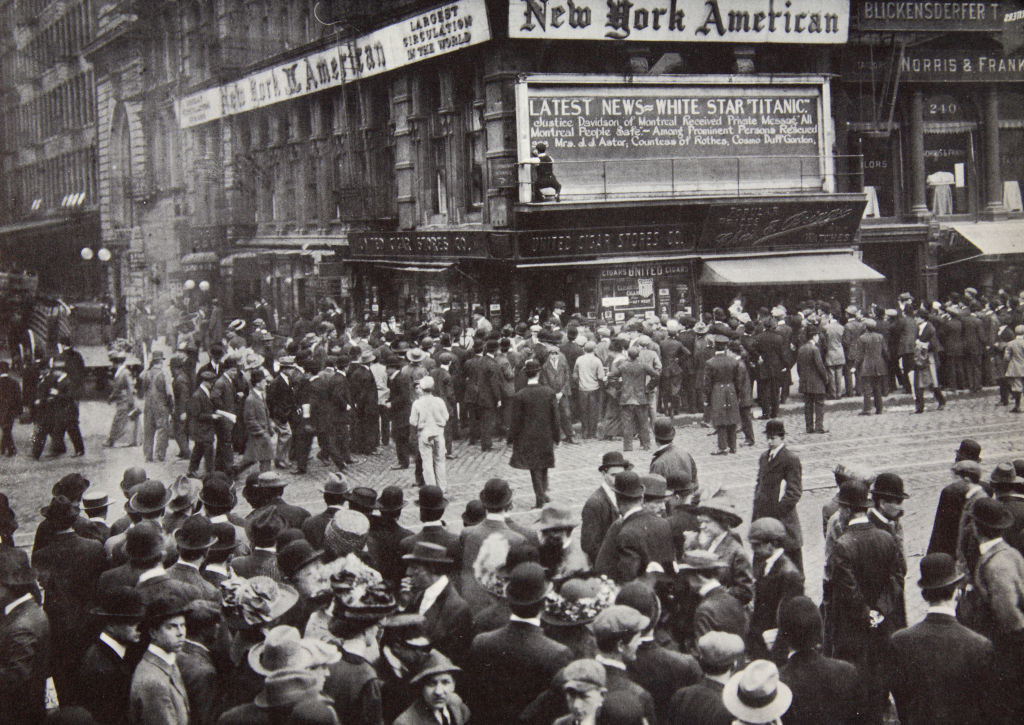 24.
This is one of the surviving wireless operators, Harold Bride, being carried up the gangway in New York with his feet bandaged: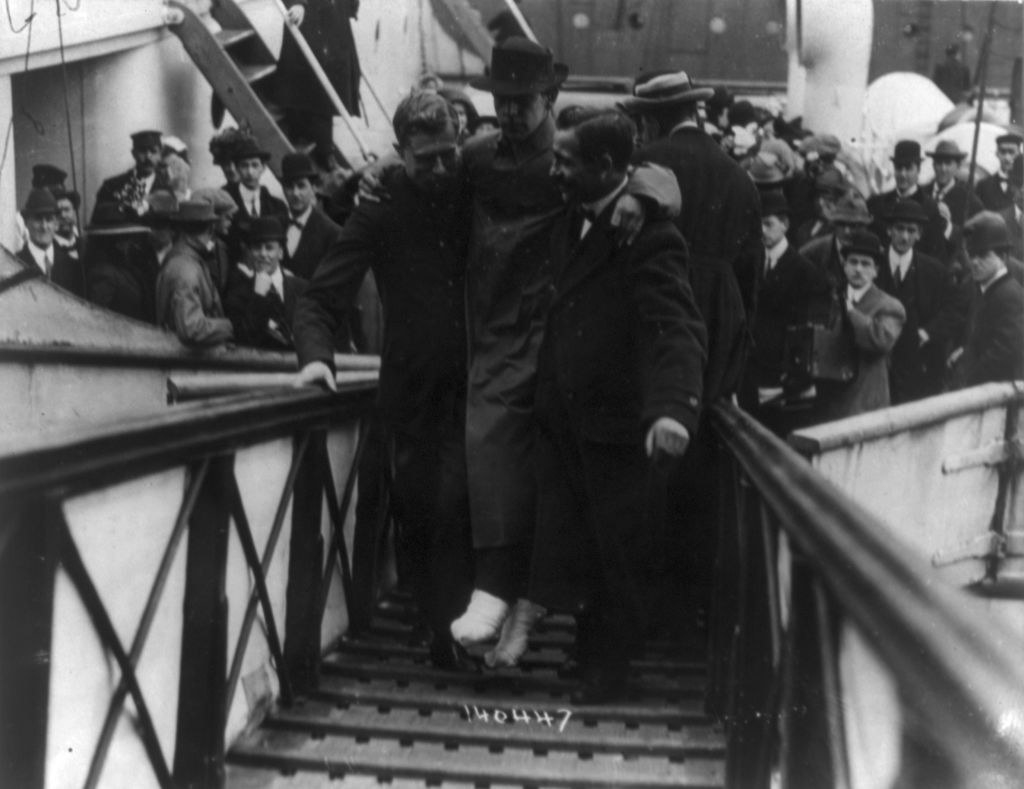 25.
Thousands of people waited to greet survivors in New York, as you can see: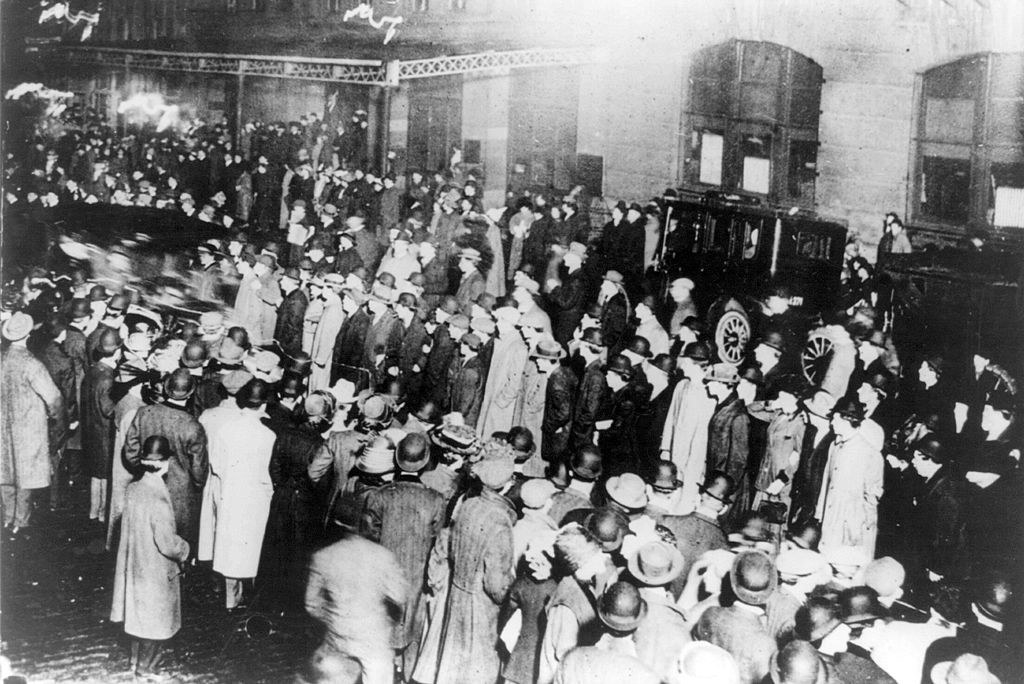 26.
This is one of the last photos taken of the Titanic, and then the other is a picture of people anxiously waiting in Southhampton to find out if their loved ones survived the disaster: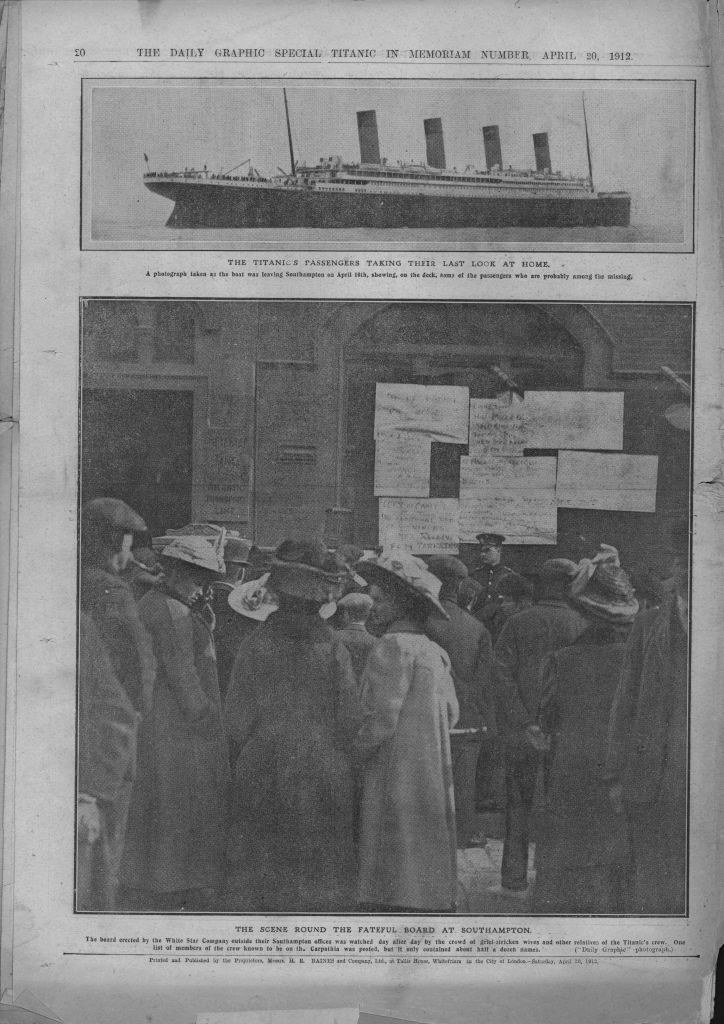 27.
And lastly, this poster promoting the Titanic's return trip that never happened: