Well, all of that bad luck might just make sense now — according to TMZ, Post had messed with "the world's most haunted object" called the "Dybbuk box" not too long ago, and now spirits are after him. Plain 'n simple.
This is said Dybbuk box: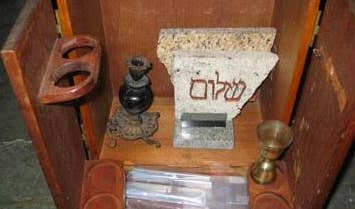 ANYWHO, after cracking open some cold ones with Zak Bagans — the guy from the Travel Channel's Ghost Adventures — the two explored Bagan's Haunted Museum and touched the Dybbuk box.
Here's the vid in all of its SPOOOOOOOPY glory:
So, yeah...I guess that 10-second exchange alone is enough to curse someone!!!!!!!!!
Post isn't the only one who's felt the wrath of the Dybbuk box though — other people throughout history who have had the box in their possession have also reported ~strange phenomena~.
So besides being really ridiculously rich and successful, Post Malone is basically fucked.
His thoughts on the matter?