ATTENTION EVERYONE: Our favorite and most important holiday, October 3rd, is right around the river-bend.
October 3rd is the day we reflect on Aaron Samuels asking Cady what day it was — a moment in time we as Mean Girls fans must ne'er forget.
Well, this year, the ~Power of the Plastics~ is at an all-time high. Why, you ask? Because this October 3rd falls on a Wednesday...
...and on Wednesdays...(all together now)...
So in honor of the upcoming holiday, Twitter is asking that we all wear pink in solidarity:
Ya heard it here first, people: Put that ish in your iCal!!!!!!!!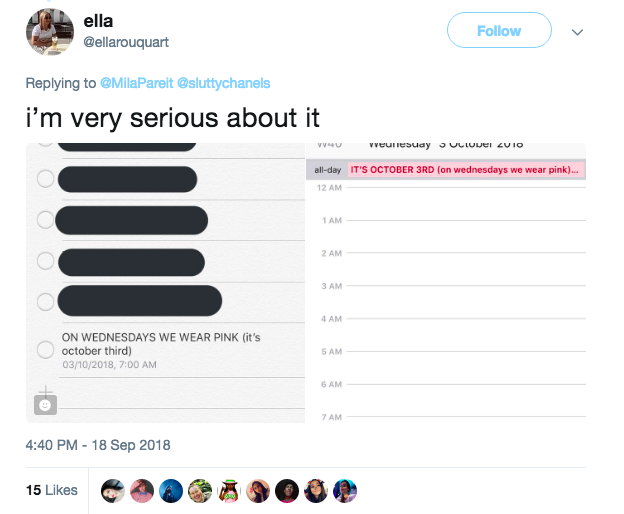 And if you don't participate, sorry, but *takes deep breath* YOUCANTSITWITHUS!!!!!!!!!!!!!!!!!!
Thanks! Have a great rest of your day!!!!!!!! 💁