If you love doggos and engage with social media in any way, shape, or form, then you're definitely familiar with New York City's famous Tompkins Square Halloween Dog Parade.
Ya know...just the dog lovers' Christmas, Hanukkah, and Fourth of July rolled into one?
Well, guess what? IT'S CANCELED.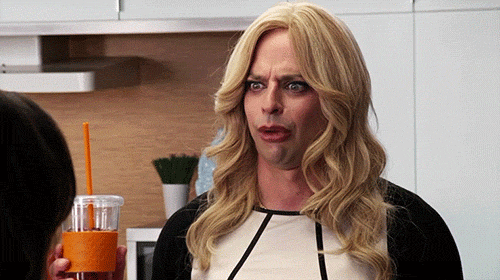 TL;DR, the board of Tompkins Square Park is "asking for a large insurance and liability policy" in order to hold the event. And since the parade is run entirely by volunteers, they just can't afford it.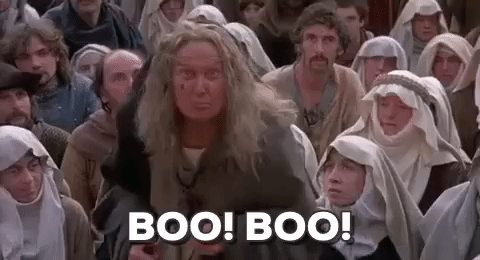 And let's just say the people and their puppers are PISSED: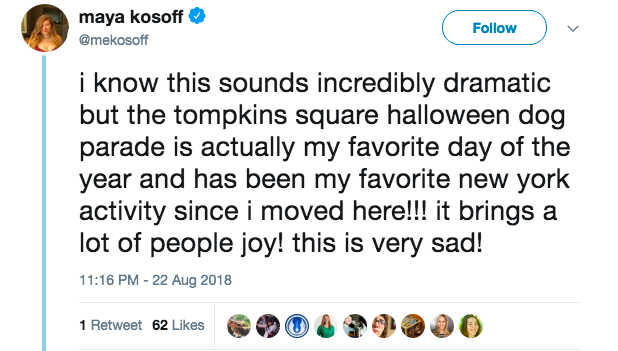 HOWEVER, there remains a single strand of hope: There's a GoFundMe for the insurance expenses!!!!!!!!!!!!
As of right now, they've only raised around $900 of a $15,000 goal. Still, I have faith in my fellow hoomans that we'll raise the money for our lil' stimkies' day.
...LOOK AT THEM!!!!!!!!!!!
SAVE THE DOG PARADE!!!!!!!!!!!!!!!