YOU GUYS. Jonathan Van Ness — star of Netflix's Queer Eye, comedian extraordinaire, and Cat Daddy™ — recently stopped by BuzzFeed and did a kitten interview because it's what we deserve!!!!!!!!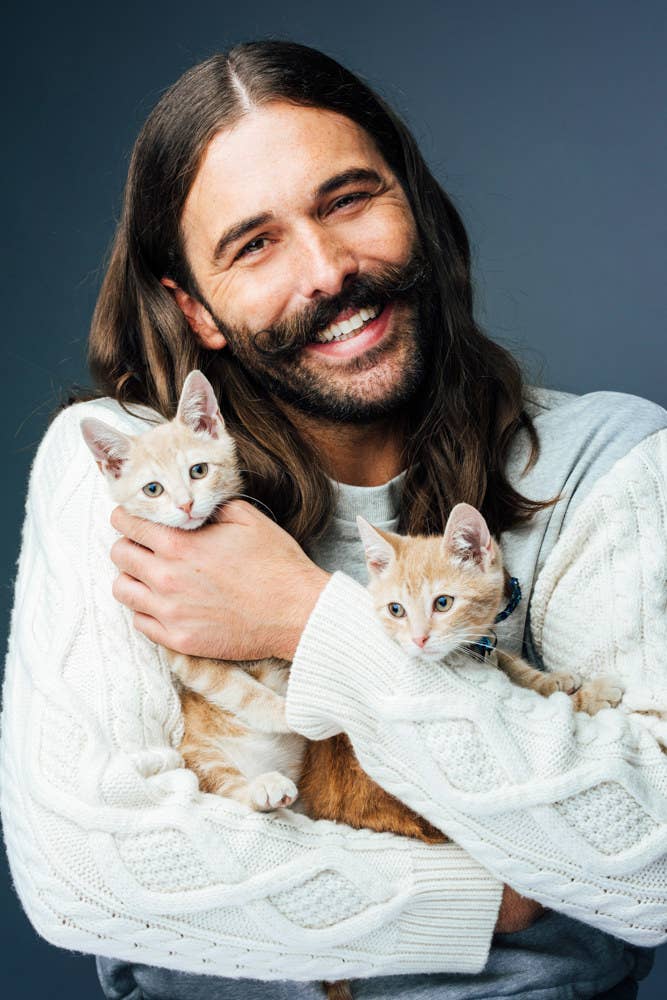 In preparation, we rounded up the ~burning questions~ the BuzzFeed Community has always wanted to ask JVN, and made him answer them whilst playing with five adorable (and adoptable) kitters!
In the vid, Jonathan shares his insight on extraterrestrial life...
...reveals the contents of his Instagram explore page...
...and comes to the conclusion that eight cats is not too many cats, amongst many other things.
And lastly, be sure to check out Jonathan's new comedy special, 10 Nights with Jonathan Van Ness, presented by Hotels.com out now!