14 Tweets That'll Speak Directly To Ex-Girlfriends Everywhere
*blasts "Good As Hell" by Lizzo at full volume*
1.
As an ex-girlfriend, YOU 👏 KNOW 👏 YOUR 👏 WORTH 👏:
2.
AAAAND your transitive-property market value:
3.
Being an ex-girlfriend, you also know you have to look Good™ while Breaking Hearts™:
4.
And you know exactly how to be there for others when they, too, go through a breakup: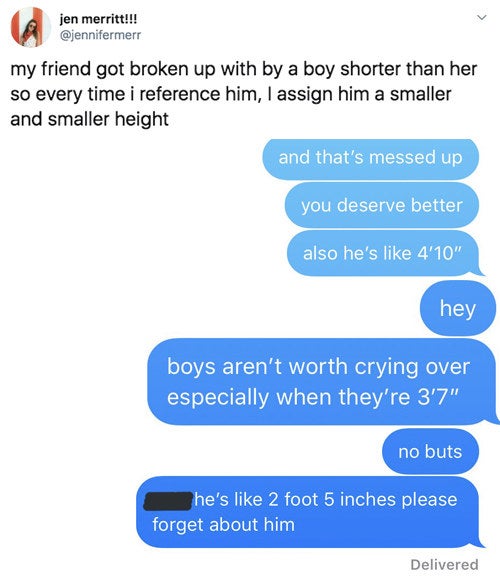 5.
You've received some petty texts:
6.
You've been guilty of hyping up a guy to your friends, only to un-hype him two days later:
7.
You are familiar with this timeline:
8.
If your ex has a new girl, you find solace knowing that she probably drinks ~~fruity little drinks 'cause she can't shoot whiskey~~:
9.
You are seriously considering implementing an inconvenience fee:
10.
In this scenario, you are "Sharon," and you know exactly why you did it:
11.
You've received a couple of these bad boys:
12.
You know how this ol' story goes:
13.
You've FORGOTTEN 👏 THIS 👏 DEVICE 👏:
14.
So no, you don't have a boyfriend, and honestly? GOOD RIDDANCE!!!!!!!!!!!