Here Are The First Drafts Of Trump's Letter To Kim Jong Un, Probably
"Did that sound too harsh? Should I add 'LOL' to the end?!" —Trump
This morning, President Trump released this letter cancelling his trip to Singapore to meet with North Korean leader Kim Jong Un:
However, BuzzFeed has the ~EXCLUSIVE~ drafts that the President wrote, scrapped, rewrote, and sent to his girlfriends to read over before proclaiming, "I just CAN'T with him anymore!!!" and finally just tweeting one out.
The President's first attempt was a well-known and highly effective diplomacy technique known as "petty memes":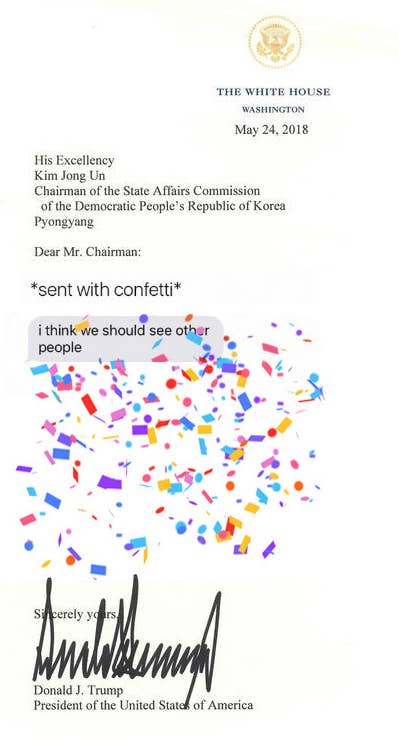 This here is definitely just a quote from poet Rupi Kaur's bestseller milk and honey: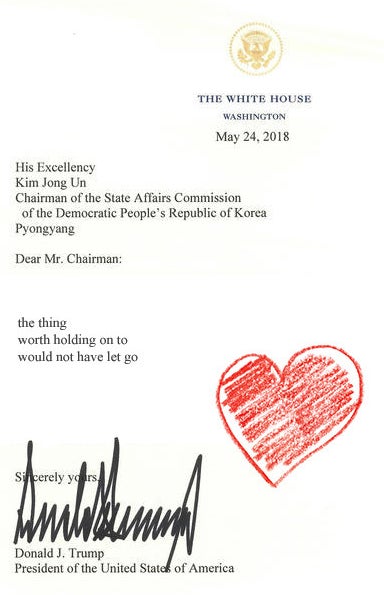 Our sources suggest that President Trump may have gotten this quote from his private Pinterest board: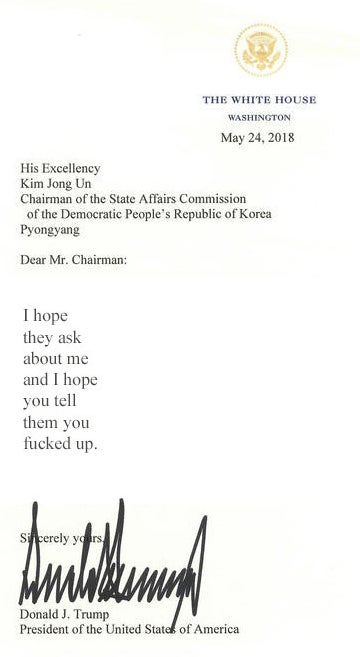 A love we were all rooting for, torn apart like 2010 Zanessa:
He then proceeded to sadly quote Nickelback: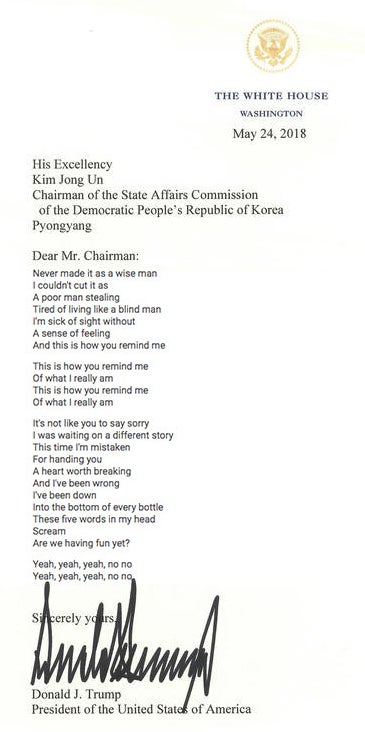 Nice.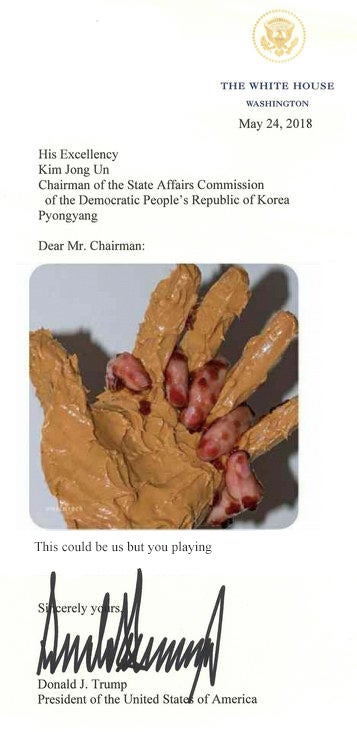 I see his buddy Kanye had a li'l creative pull on this one:
One of the later drafts was just a bunch of rage texts: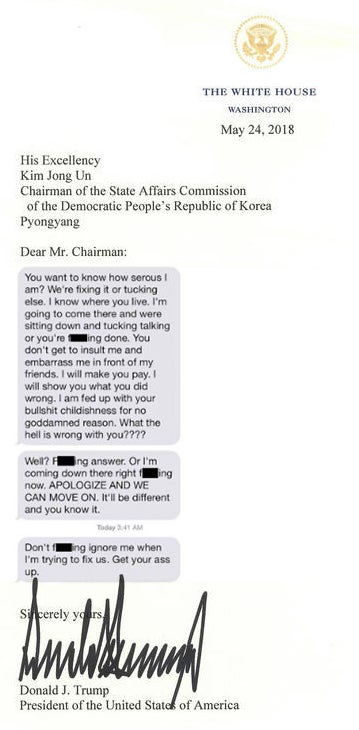 And here's the last try before his speech writer just fucking wrote it: