The other day, Twitter account @SatisfyingDaily posted this rather ~satisfying~ video of a hand-drawing hack:
The video shows how to quickly draw a person's hand — and they make it look pretty easy, right?
Well, Twitter would beg to differ:
Like...
Nelson, for one, feels "lied to":
And ✨Unbothered✨ sadly agreed:
But honestly, I love these.
And ya know what? I'm proud of Twitter for giving it a go.
They really gave it their all!!! I mean, look at this knuckle detail!!!!!!!!!!!
And this...................!
"If at first you don't succeed, try, try again." —Gandhi, I think
And adding this signature? Iconic!!!!!!
Good job, guys.
I will also deem this "close enough."
In conclusion: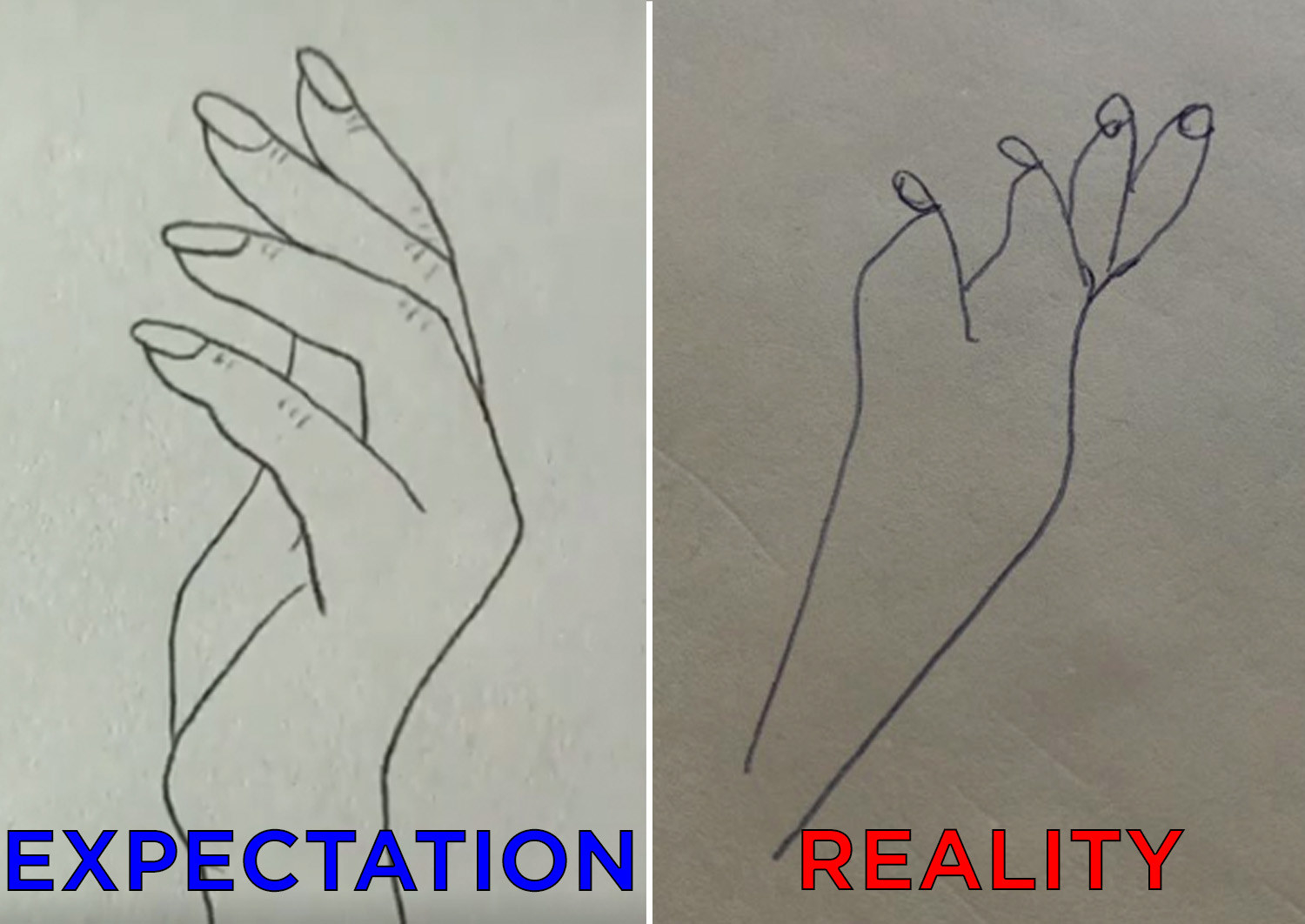 Did you give this hand-drawing hack a try?! If you did, leave your attempt in the dropbox below!!! We need to see this.