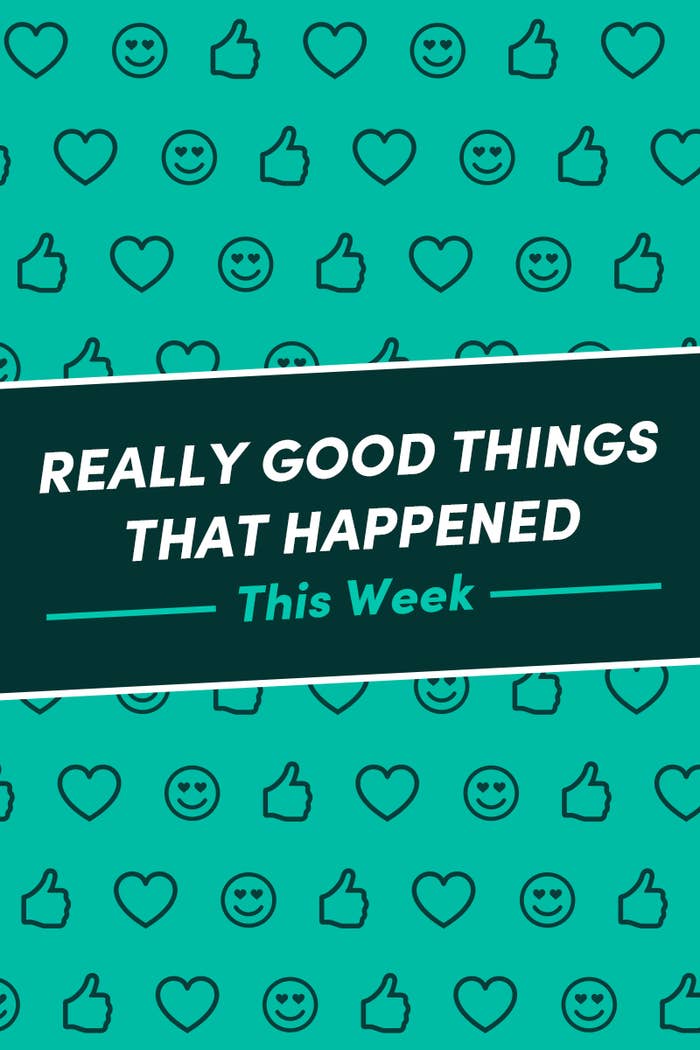 1.
This week, this raccoon finger-painted these MASTERPIECES!!!!!!!!!!!!!!!!!!!!
2.
This guy's custom face mask arrived 😌:
3.
This napping baby transformed into glazed ham right before our very eyes!!!!!!!!
4.
These two shared a tender interspecies *smooch*:
5.
This girl showed us how folks with visual impairment use iPhones, and honestly, it's pretty amazing!!!
6.
Kiley here got to celebrate her birthday with some camp friends!!!
9.
This woman who has alopecia started her own business to help other women with alopecia!
10.
THIS DUCK HIJACKED THAT THERE LETTUCE!!!!!!!!!!!!!
11.
This grandma dipped her toe into the world of iMessage effects:
12.
This kitters did this adorable thing with their paws and I JUST— 😭😭😭:
14.
IDK how, but this lady did THAT: