14 Good Things That Happened This Week That Are Just, Like, Good For The Soul
Had a bad week? Just remember what a pigeon considers a successful nest!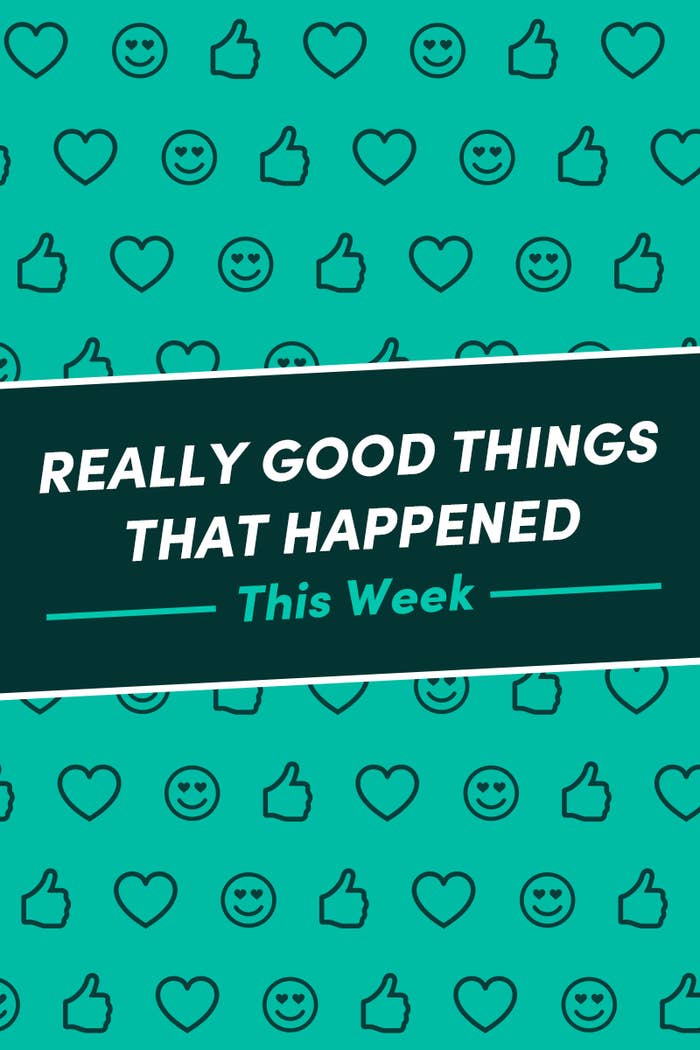 2.
This man showed all of us the kind of love and support WE 👏 ALL 👏 DESERVE!!!!!!! 👏
3.
This sweet lil' bean enjoyed his first night in his forever home!!!!!!!
4.
The vibe of these bowls was, indeed, forever altered:
6.
This crocodile was most definitely humiliated by this video:
7.
This girlfriend had her priorities STRAIGHT!!!!!!!!!!!!
8.
The Tooth Fairy was 🚨EXPOSED🚨!!!!!!!!!
10.
Here are some ducklings walking on lily pads, just because 😌:
11.
Simba and Cooper FINALLY got to hug!!!!!!!!!!!!
13.
This sweetie pie honey bunch tucked in this fellow sweetie pie honey bunch!!!!!!!!!!!
14.
And finally, I just thought I'd leave you with a little motivation for the next week. Love ya!