15 Really Good Things That Happened This Week That You Deserve To Know About
Oh, to be a turtle balancing on another turtle's shell!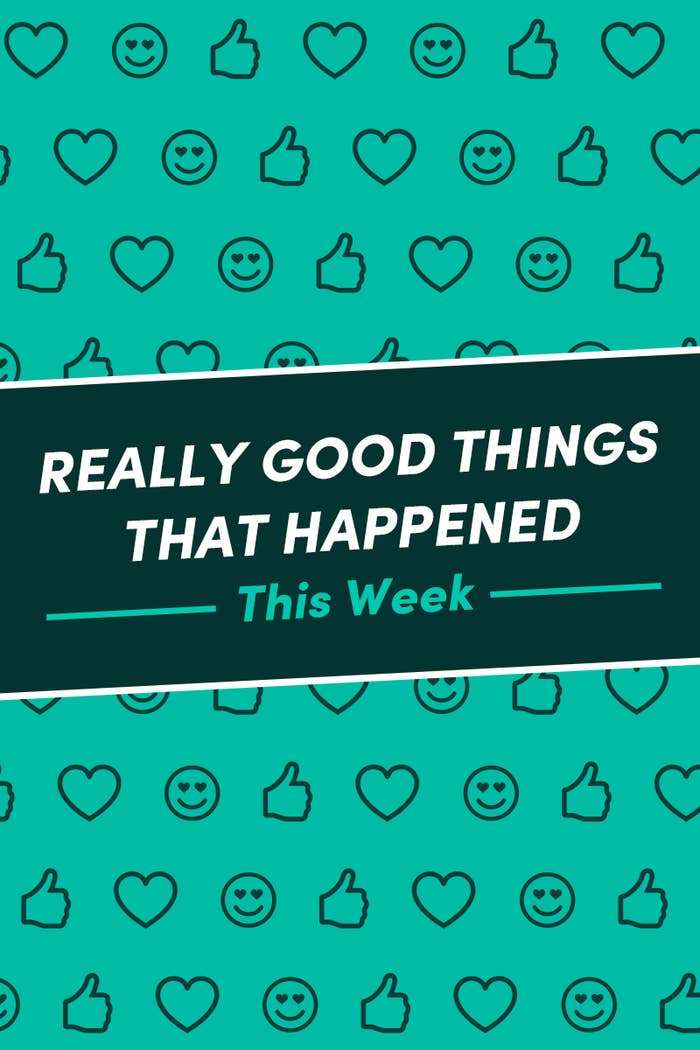 1.
This week, he was a punk and she did ballet:
2.
This little girl absolutely SLAYED her recycled-items assignment!!!!!!!!
3.
This lil' guy enjoyed his new toy!!!!!!
4.
This lil' bub patiently waited to be served:
5.
This weather forecaster got ~creative~ while working from home:
6.
This guy sported an AWESOME shirt:
7.
This big ol' kitters was *quite literally* seen from space:
8.
These two turtles did this, and it looked fun!
9.
This kid took his first steps all by himself!!!!!! 😭😭😭
10.
This oddly furry patoot finally hatched!!!!!!
11.
This bb taught us all a thing or two about manners:
12.
This dad's joke completely obliterated all other dad jokes:
13.
These toe beans rejuvenated us in ways indescribable:
14.
These two got to celebrate some *HUGE* news!!!
15.
And lastly, in a major LGBTQ rights victory, the US Supreme Court ruled that employees can no longer be fired based on their sexual orientation or gender identity!