So, this thing called the Florida Man Challenge is taking over the internet.
While it was first tweeted by Twitter user @g_pratimaaa, she credited the original idea to Tumblr user gandalfsoda.
Now, Twitter is blowing up with people sharing their own Florida Man headlines, and they're PEEEEEEAK Florida:
1.
2.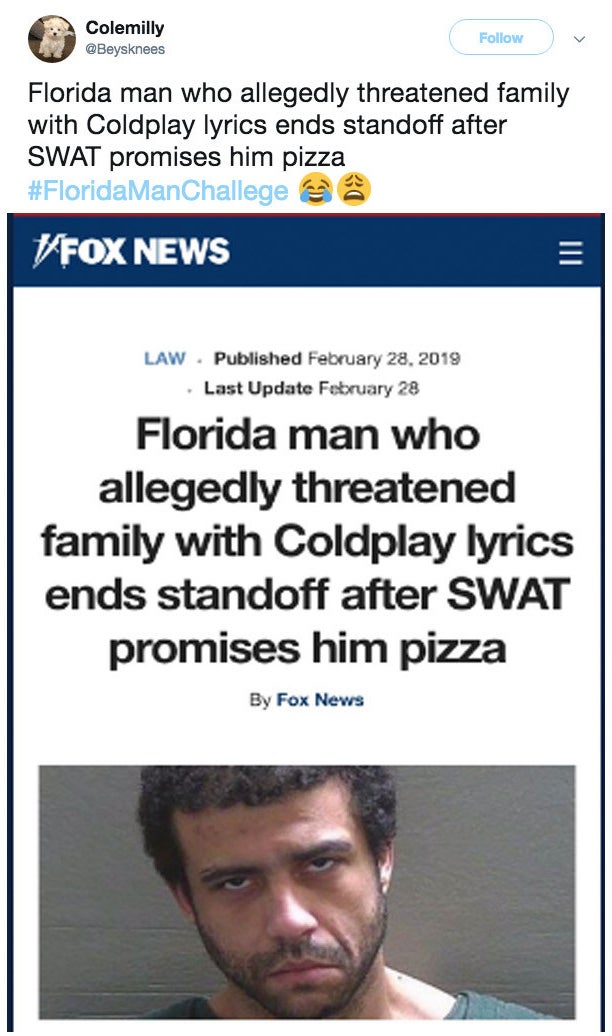 3.
4.
5.
6.
9.
10.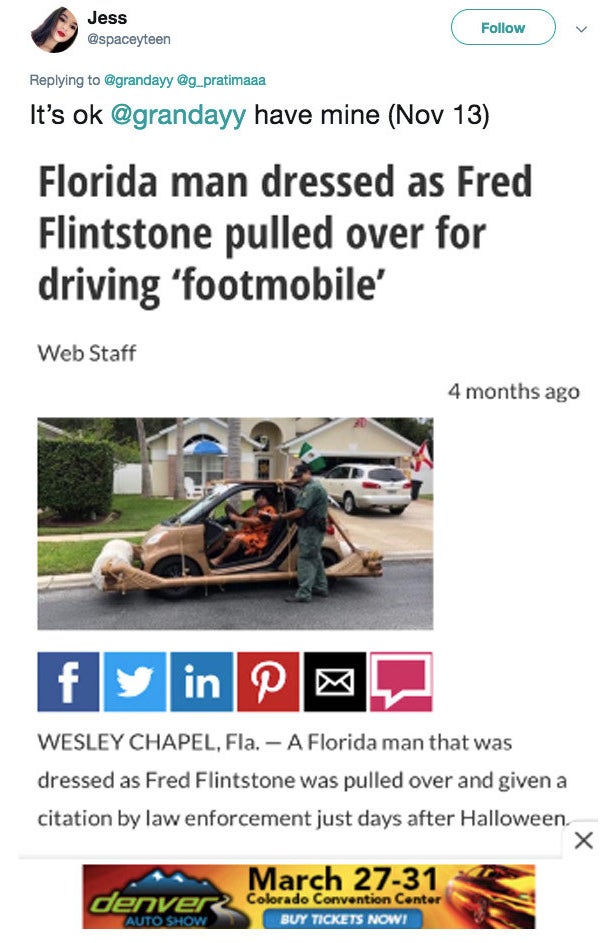 11.
12.
13.
14.
15.
16.
So when you google "Florida man" and your birthday, what headline comes up?! Leave yours in the comments!!!!!!!!!