Early this morning, celebrity chef and television personality Anthony Bourdain was found dead in his hotel room reportedly of an apparent suicide. To honor his life, here are some facts you may not have known about the late 61-year-old.
1.
He won the Emmy Award for Outstanding Informational Series or Special for Anthony Bourdain: Parts Unknown every year from 2013 to 2016.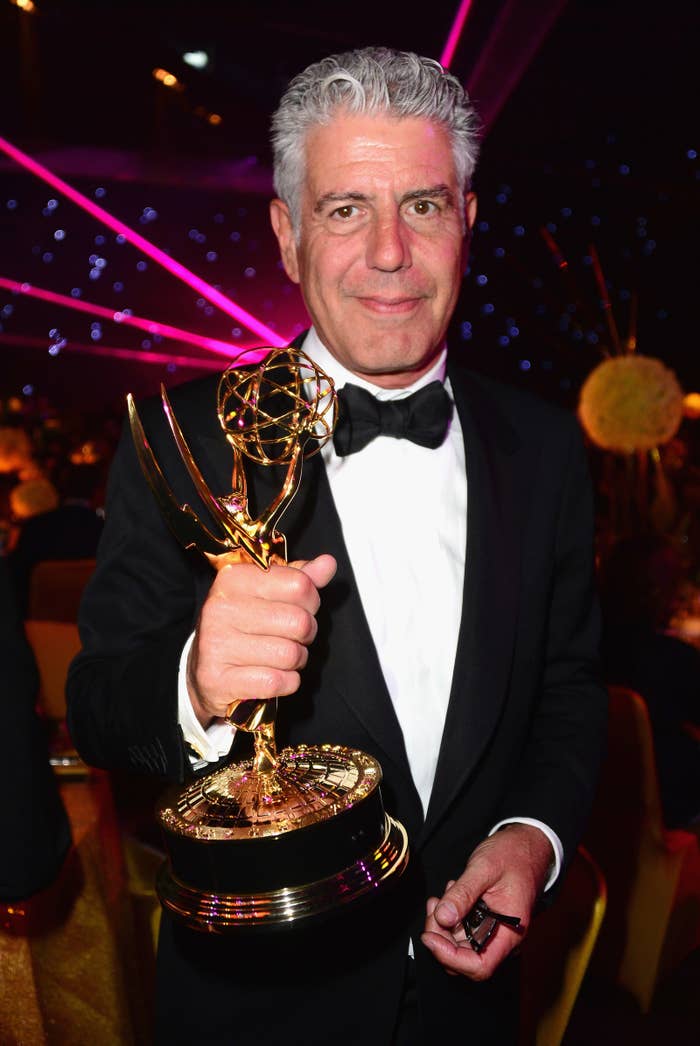 2.
He married his high school sweetheart, Nancy Putkoski, and they remained together for two decades.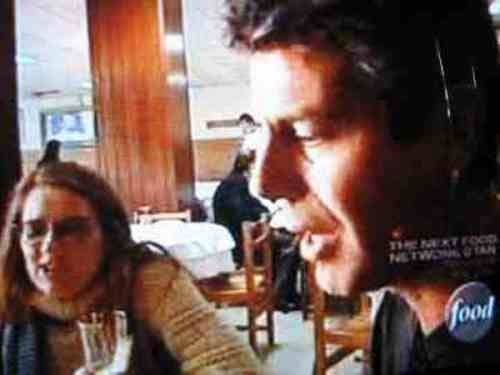 3.
He earned his blue belt in Brazilian jiu-jitsu.
4.
He has one child with his second wife Ottavia Busia: an 11-year-old girl named Ariane.
5.
And every Father's Day, he had a tradition of climbing the Palisades with his daughter.
6.
He fiercely advocated for the #MeToo movement.
7.
And supported his girlfriend, actress Asia Argento, who gave this powerful speech about sexual assault at the Cannes Film Festival:
8.
Bourdain loved tattoos, and the first one he ever got was this tribal band around his right arm.
9.
He was a proud line cook and dishwasher for 30 years and he didn't let any Twitter trolls shame him for it.
10.
He was often referred to as "the bad-boy chef" because of his use of profanity on air.
11.
He co-wrote the graphic novels Get Jiro! and Hungry Ghosts for DC Comics.
12.
He feuded with fellow chef Guy Fieri.
13.
He held his own with Twitter clapbacks.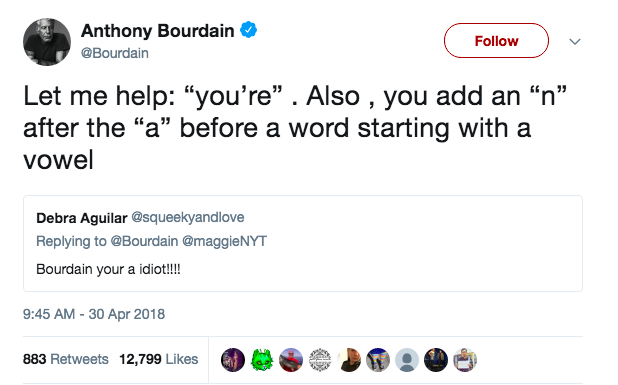 14.
He said the worst thing he ever ate was the Namibian food, warthog rectum.
15.
And lastly, he wrote a total of 13 books: eight non-fiction and five fiction.