Co—Star Astrology App Memes Are A Thing Now, And Honestly, I've Never Read More Accurate Horoscopes
"Co—Star coming for necks."
If you're a true AstroHoe™ — the OFFICIAL term for someone interested in astrology — chances are you have the Co—Star app.
And if you have Co—Star, chances are exponentially higher that you receive their infamous "Your day at a glance" horoscope notifications.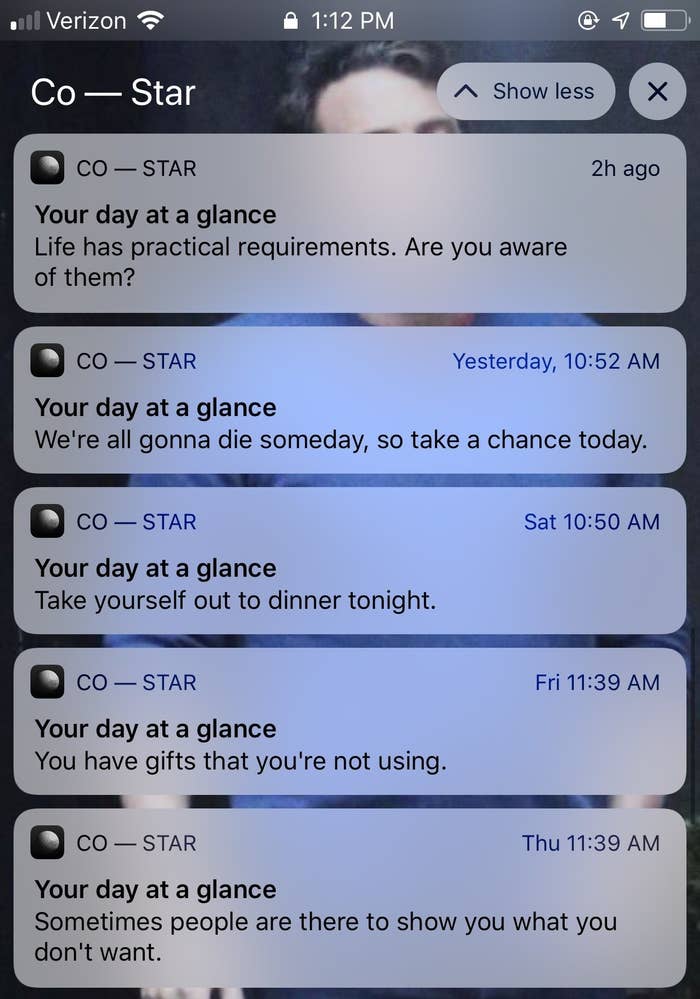 Some of these horoscope notifications can be pretty...blunt, to say the least:
So naturally, Twitter has started to meme them, and they're gosh darn fantastic:
1.
2.
3.
4.
5.
6.
7.
8.
9.
10.
11.
12.
13.
14.
15.
16.
17.