Here's Everything We Know About Peter From "The Bachelor's" Freak Accident
Complete with my own visual interpretations.
So, you all know, Peter Weber — cute guy, pilot by trade, Leo sun, windmill-sexcapade-participant, The Bachelor™, etc.
Well, according to an exclusive from Radar Online, Peter took a fall the other day while filming his upcoming season and got a bad gash on his head — I award this one Yike.

Apparently he was on a ~golf date~ and "went to step on the [golf] cart, but fell and split his face open on two cocktail glasses he was carrying," or so the source claims. Here's what I imagine that to look like: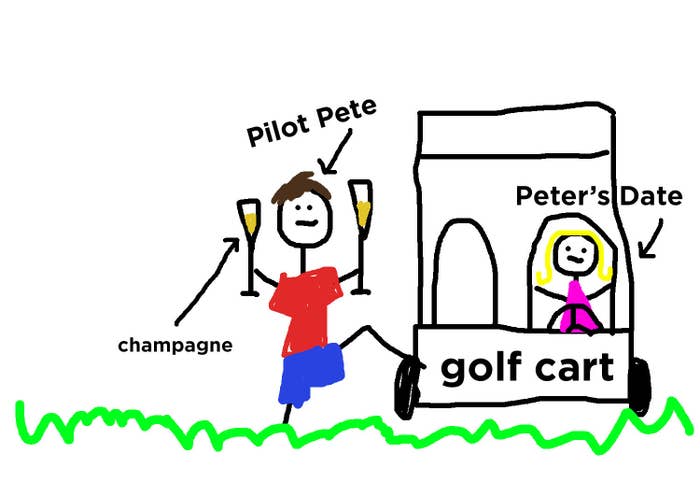 Pilot Pete – as he's affectionately known — was then rushed to the hospital where he got 22 stitches.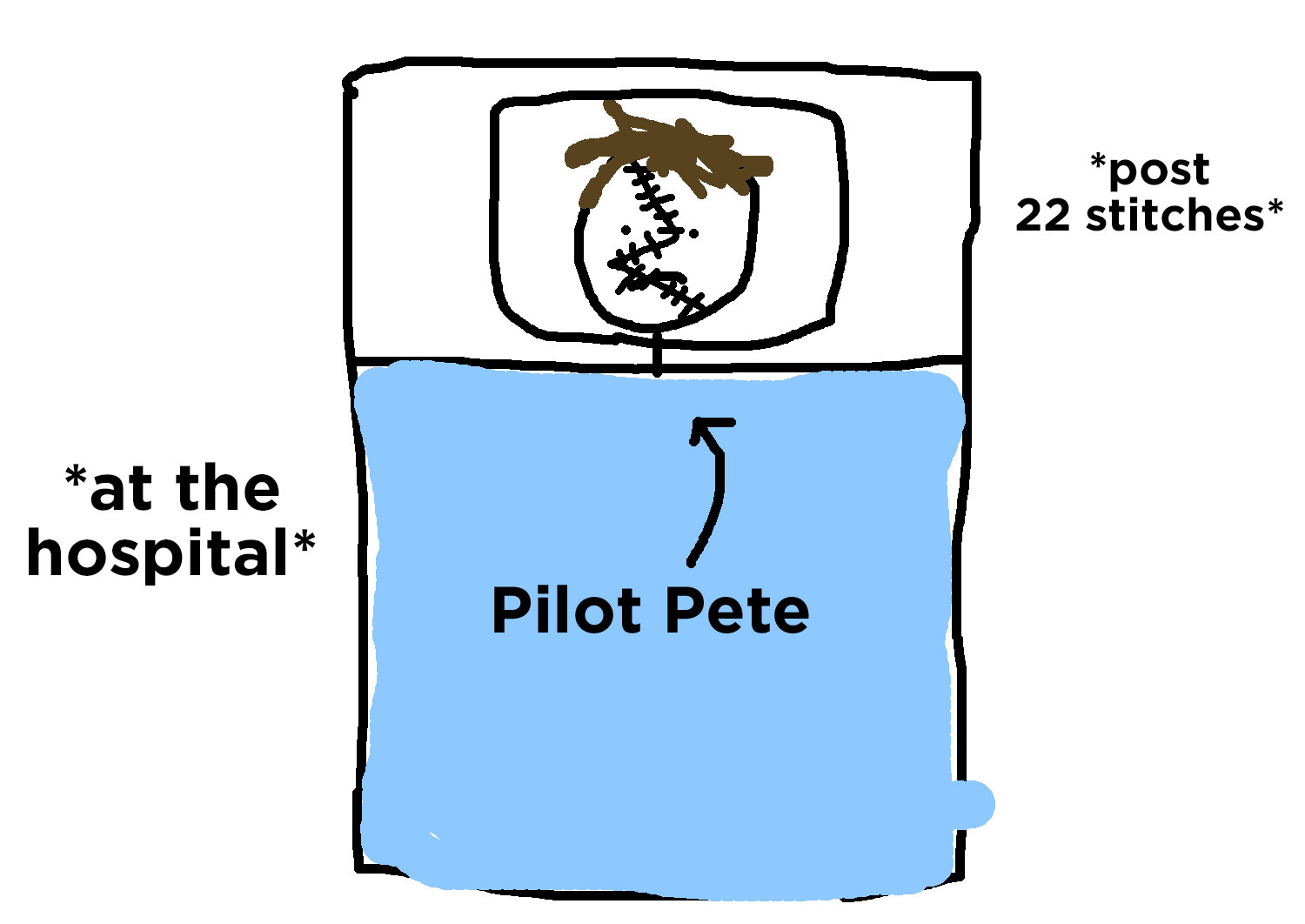 The source also revealed that "everyone is worried about production" because "all the women were flying in for filming," as Peter's injury might just deter the filming schedule.
However, Peter's lovely mother, Barbra (aka @sweetnums on Insta) commented on a post, saying: "PETER IS FINE! 😍 It was a cut on the forehead, no severe facial injuries. Don't believe everything you read!!" And being the sweetheart that she is, she added: "Thank you all for your prayers!!!"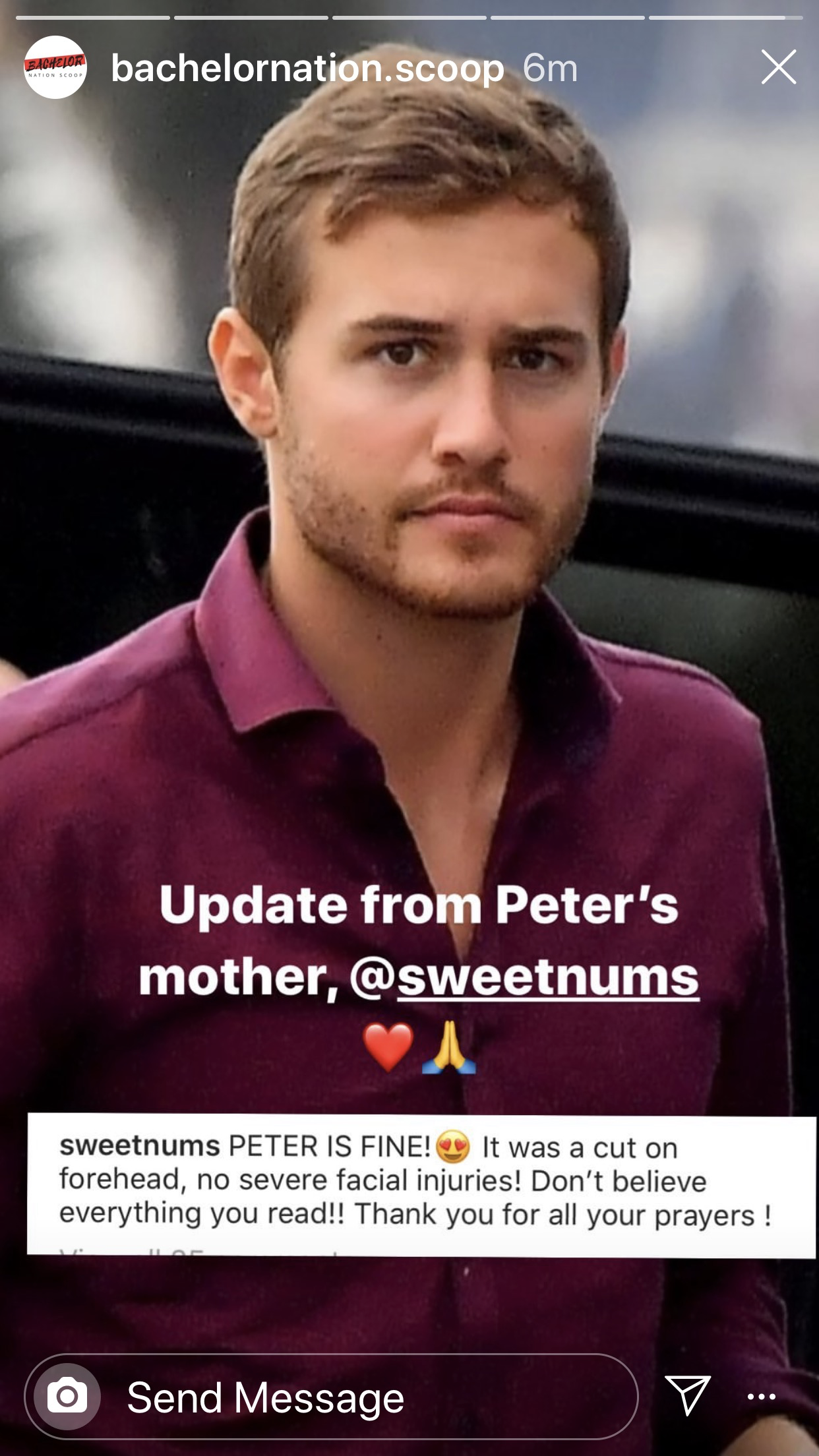 So sounds like everything will be back to normal soon, and we'll all get to watch the drama and medical chaos unfold on TV in 2020!!!!!!
In the meantime, feel better, Peter! I love you and wanted to audition for your season, but I decided against it! 💖