Monday night's episode was chaotic, with fistfights, self-eliminations, and an appearance by Hannah Brown. When she arrived in Paradise, Hannah consoled Demi — who has previously come out as a "queer queen" — about her relationship issues and her struggle with her sexuality.
But it was on Tuesday's episode that things really popped off — Chris Harrison and the BIP producers bent the rules and brought Kristian, the woman Demi was seeing back home, STRAIGHT 👏 TO 👏 PARADISE!!!!!!!!!!!!!!!!!!!!!!!!!!! 👏
And let me just say, Demi and Kristian's reunion was nothing short of ADORABLE and PURE and PERFECT!!!!!!!!!!
Viewers IMMEDIATELY took to Twitter to voice their support for Kristian and Demi:
And while Kristian's arrival did mean Demi had to break things off with angel bb Derek, they both handled the breakup with so much emotional maturity and mutual respect. (We had no choice but to stan.)
People also praised Derek for how he handled the whole situation:
What's more, Derek and Kristian even talked face-to-face, clearing the air and agreeing that there was "no animosity between them." DOUBLE STAN!!!!!!!!!!!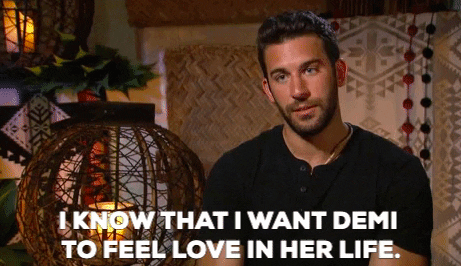 But tl;dr: Featuring a queer couple in the Bachelor franchise is a HUGE moment — for both the show itself and reality TV in general.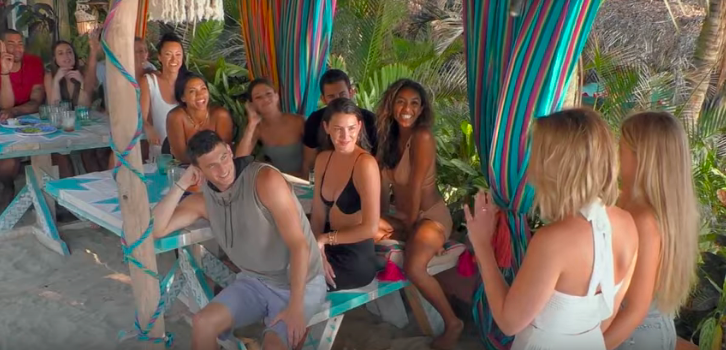 Especially since all the cast members were sooooo supportive!!!!!!!!
But, like, FINALLY!!! THIS 👏 IS 👏 THE 👏 REPRESENTATION 👏 WE 👏 NEED!!!!!!!!!!!! 👏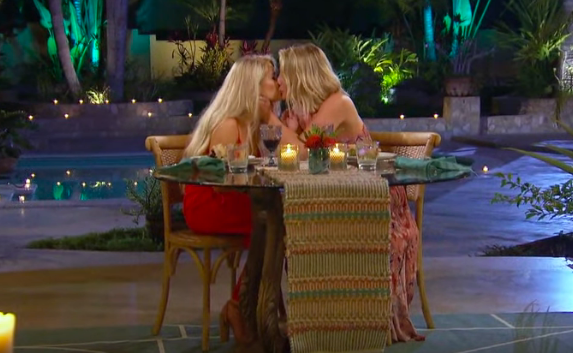 Good luck, ladies. Keep on being the cutest — I can't wait to see where your relationship goes!!!!!!!!! 💖💖💖