Let me just start by saying that I love Queer Eye's Antoni Porowski and all of his sweet Pisces cuteness, but I've already exhAAAAAAWsted BuzzFeed with thirst posts on him and his gourmet grilled cheeses. So today, I'm here to dish on something else...
...or rather, someone else. My chickens, meet Joey Krietemeyer, Antoni's positively SCRUMPTIOUS boyf.
CAN 👏 YOU 👏 BE 👏 LIEVE???????????? 👏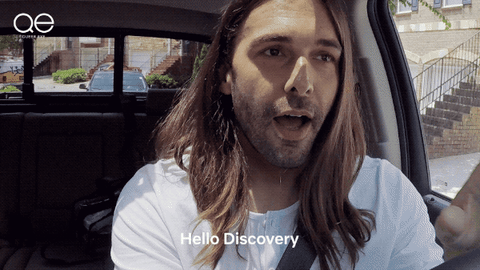 And yes, sweetums, I'll link you to his Insta!!! You're so welc 💁
Like, this is just criminal...?!?!?!?!
Whoever's been keeping this man under wraps from us seriously needs to be charged. Do I sound like I'm fucking kidding?!?!?!?!
*Kim K voice* Bible, I genuinely think I would IMPLODE ON MY MYSELF if I got seated in their row on a plane.
...I just feel so frazzled and frankly a little betrayed that I didn't know about Joey sooner.
So what's the takeaway here, my chickens? WE NEED JOEY TO MAKE AN APPEARANCE IN SEASON 2 OR I WILL PERSONALLY TAKE IT UPON MYSELF TO START A FUCKING PITCHFORK-AND-TORCH-CLAD RIOT!!!!!!!!!!! YA HEAR ME, NETFLIX EXECS?!?!?!?!?!