In case you didn't know, Zac Efron has a brother, Dylan.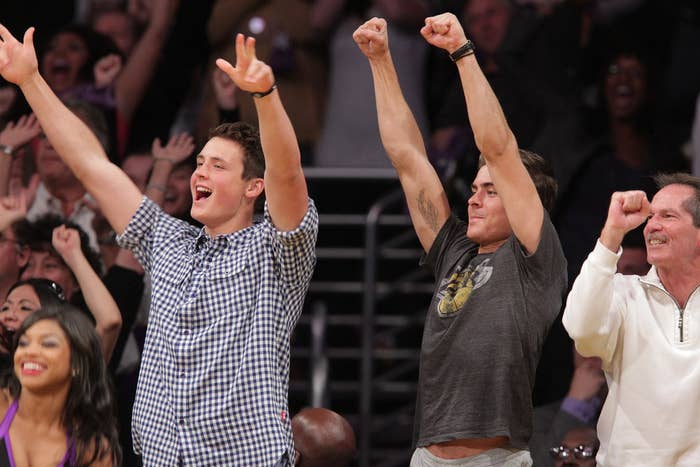 Monday, Zac posted a pic of his brother giving him a piggyback ride and people all over the world collapsed.
You won't find a ton of photos of Dylan, but Zac loves to talk about his baby bro. Sometimes he posts cute poems...
But what we really need are more pics like this because life's too short and we are thirsty.