Joe Simpson, once the mastermind behind Jessica & Ashlee Simpson's career, is now just some dude hanging out at fashion shows in LA.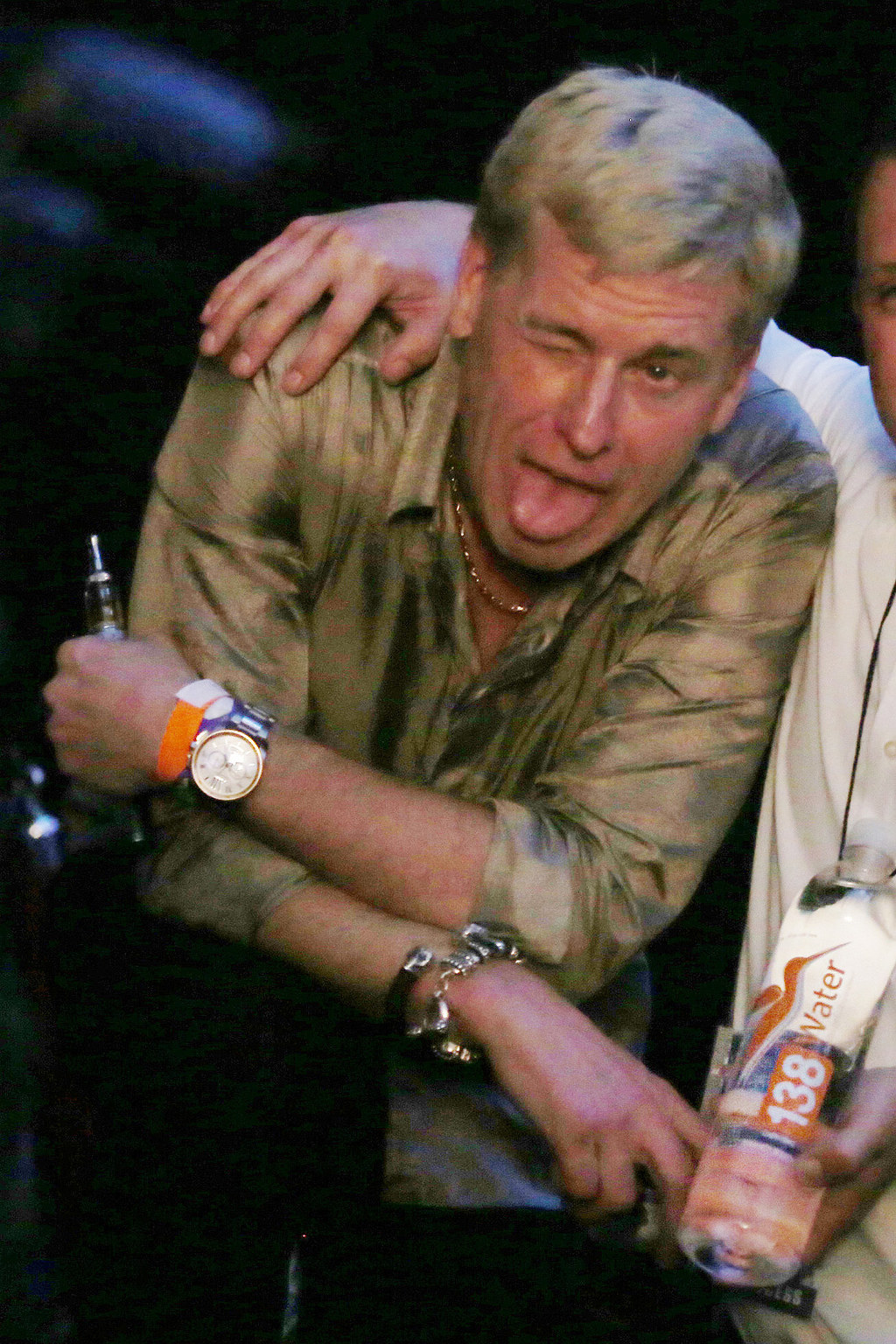 Paps snapped a few grainy pics of old Joe smoking a vaporizer...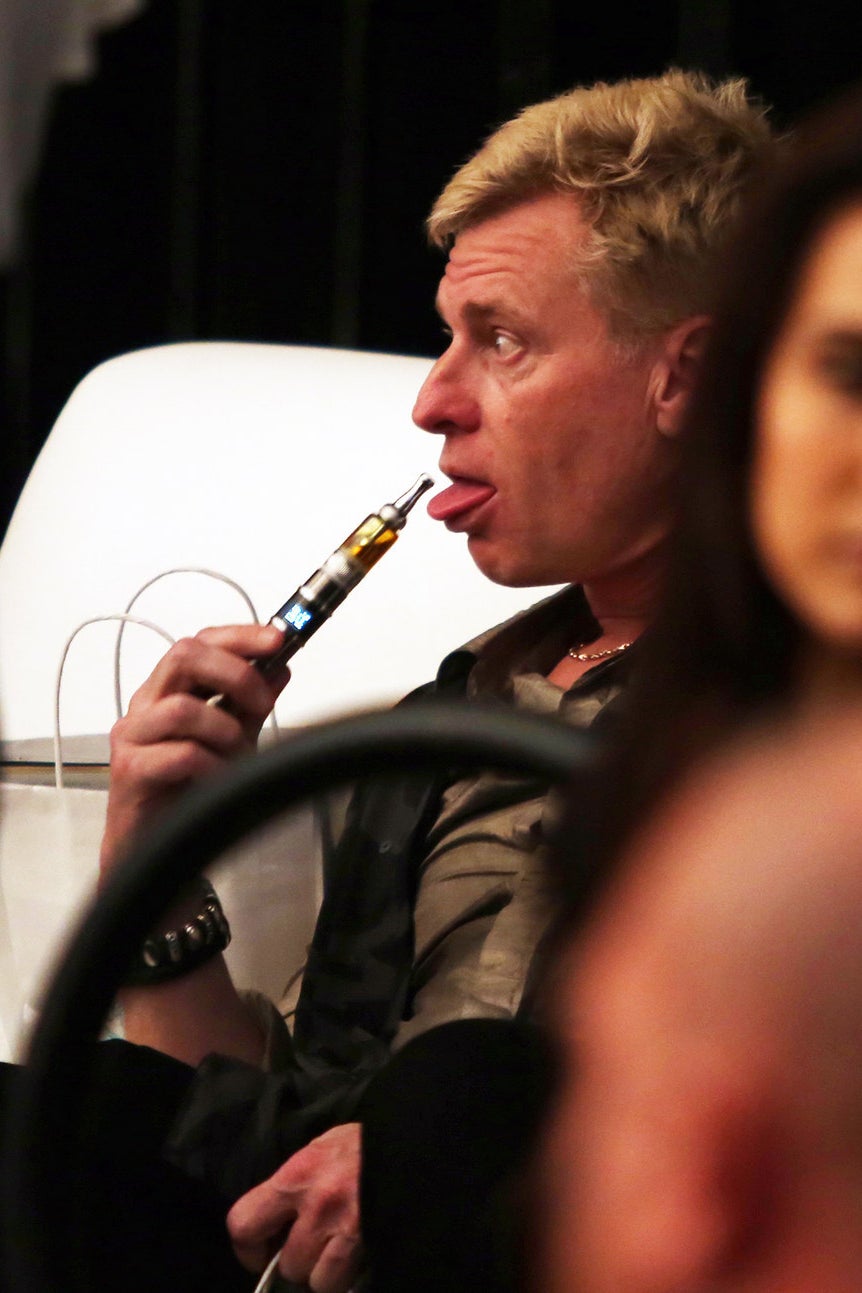 And doing weird things with his tongue.
Maybe he has a toothache and that vaporizer is for the pain?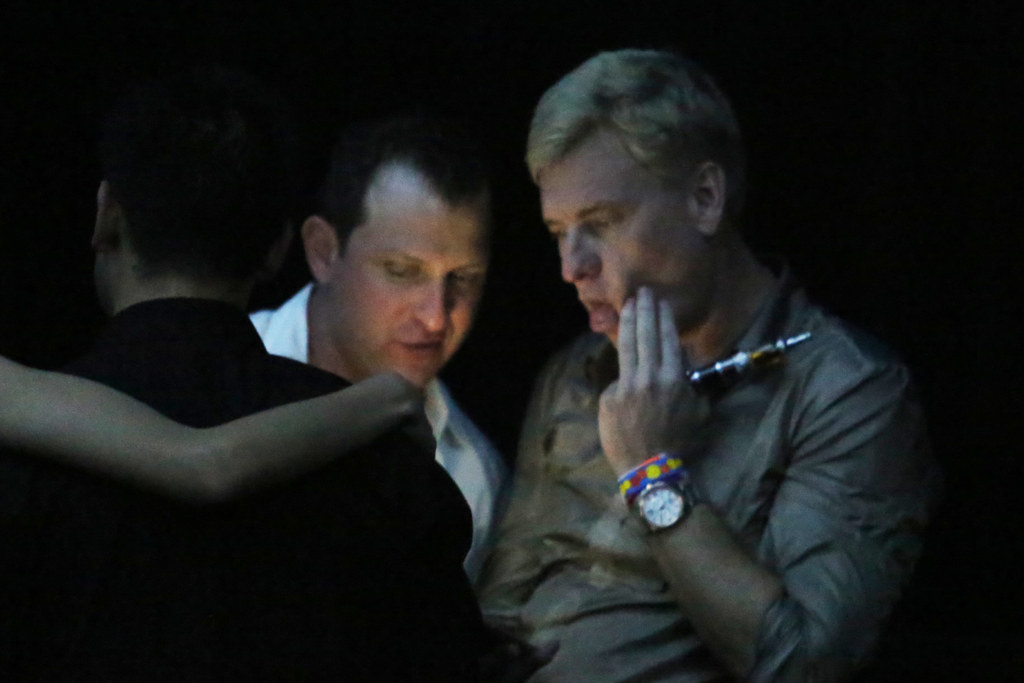 Or maybe Joe has turned into Miley Cyrus and just likes sticking his tongue out.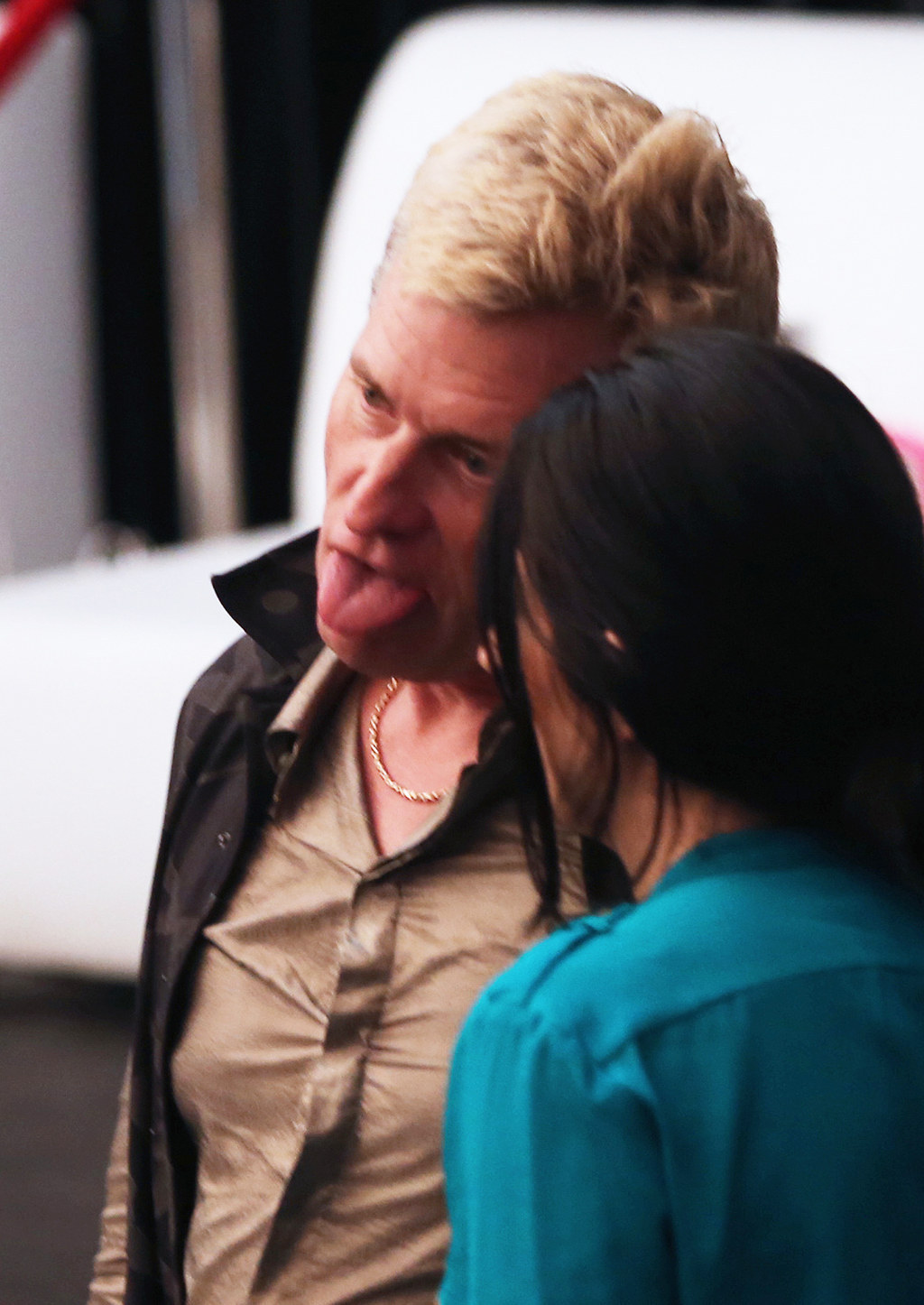 Who knows?! Anyway, what do you think Joe was thinking during this moment?