Twitter Blasts Article About ''Too Many Ethnic Castings"
Hold Shonda Rhimes' purse, people.
On Tuesday, Deadline published an article that asked if too many roles were going to people of color.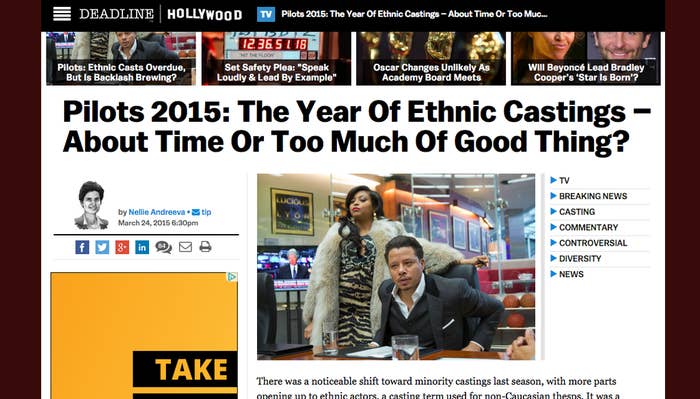 As is the case with any sea change, the pendulum might have swung a bit too far in the opposite direction. Instead of opening the field for actors of any race to compete for any role in a color-blind manner, there has been a significant number of parts designated as ethnic this year, making them off-limits for Caucasian actors, some agents signal.
Shonda Rhimes was quick to react.
And the rest of Hollywood soon followed.
Many responded with sharp witty tweets.
But for some, it hit too close to home.
Others pointed out the "poor white people" tone of the article.
Some were shocked.
Some were just disappointed.
And others reminded us of the real problem with the article.
BuzzFeed has reached out to the article's author Nellie Andreeva and is awaiting response.
Update:
Deadline posted this tweet:
Along with these retweets:
Still, there has yet to be any comment from the publication or writer about the story.