Plastic Jesus is the artist behind this: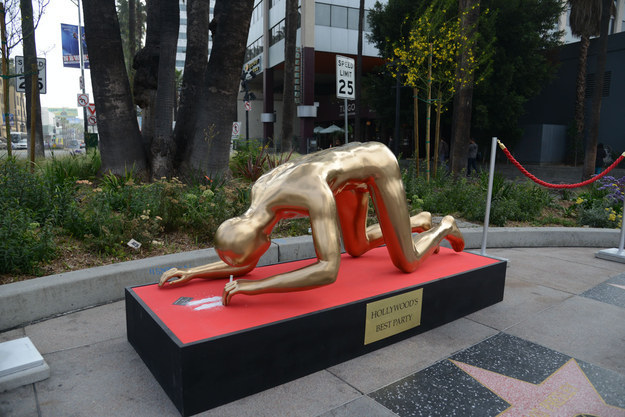 And this: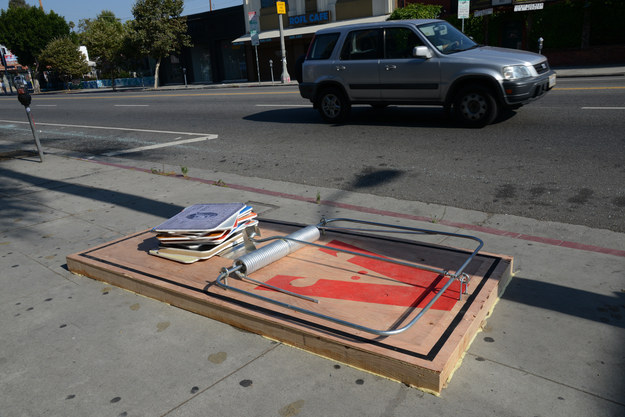 Recently, he's been posting "No Kardashian Parking" signs around Hollywood.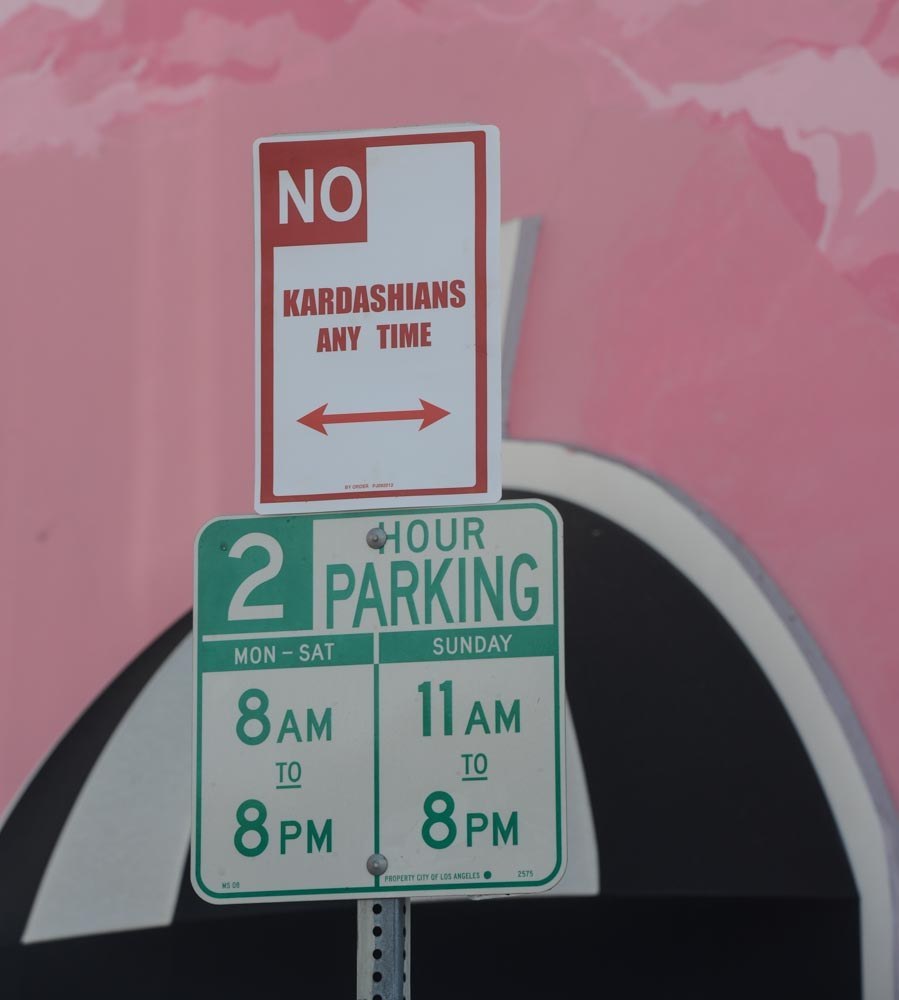 Plastic Jesus, the same person behind the "Stop Making Stupid People Famous" campaign, told BuzzFeed he's inspired by the "cult of celebrity."
"I have nothing personally against the Kardashians, but while chasing circulation, viewers and media hits, mainstream media seems to be ignoring real news," he said.
The artist added, "My criticism is also of us, the media and consumers of celeb content. Without us watching the shows, subscribing to the websites or buying the publications from the news stands there would be no celebrity overload."
Plastic Jesus' work has also earned him comparisons to another street artist, Banksy.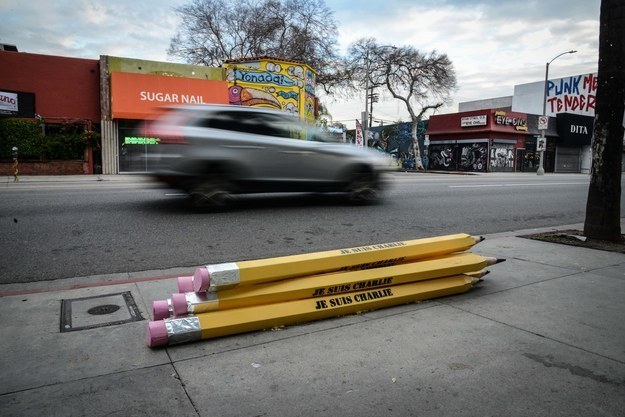 He told BuzzFeed it's an easy comparison and one he's flattered by.
"As street artists we create street pieces with a social, news, and political commentary," he said. "I'm flattered to even be referred to in the same paragraph as someone who has done more to change the face or street art and contemporary art than almost anyone."
But it looks like the signs won't be a permanent fixture in the city.
Looks like there are no comments yet.
Be the first to comment!