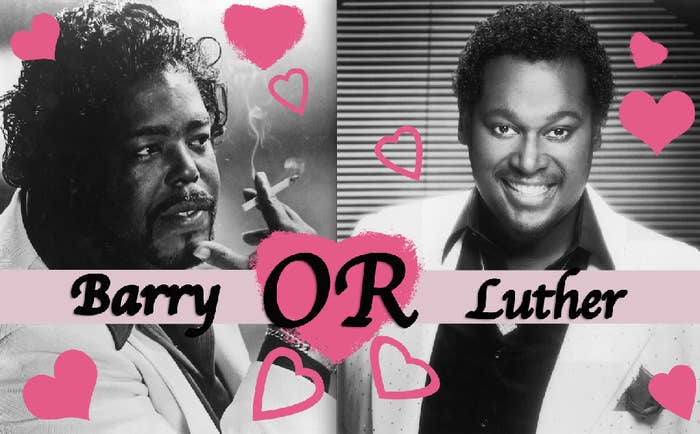 What's your idea of a romantic evening?

Dinner at a fancy restaurant.

A fun night out on the town.

A chill evening by the ocean.

A romantic dinner by the fireplace.

Who are you closest to in your family?

What are you most likely doing on a Saturday night?

Doing the most at the club.

Getting trashed with your girls.

If your significant other serenaded you, which song would they sing?

Via SONY BMG MUSIC ENTERTAINMENT/youtube.com

Destiny's Child - "Cater 2 U"

Via RCA/youtube.com

'NSYNC - "(God Must Have Spent) A Little More Time on You"

Via Columbia/youtube.com

John Legend - "All of Me"

Via Epic/youtube.com

Mario - "Let Me Love You"

Pick your ideal engagement ring?

What ingredient must your favorite food include?

What do you look for in the perfect partner?

What's your ideal romantic getaway?

A private villa on a quiet island.

A few peaceful nights in a cabin.

A week at a luxury hotel.