Hi! I'm Sydney, a stay-at-home mom of three, and I make homemade meals for my Colorado family every week.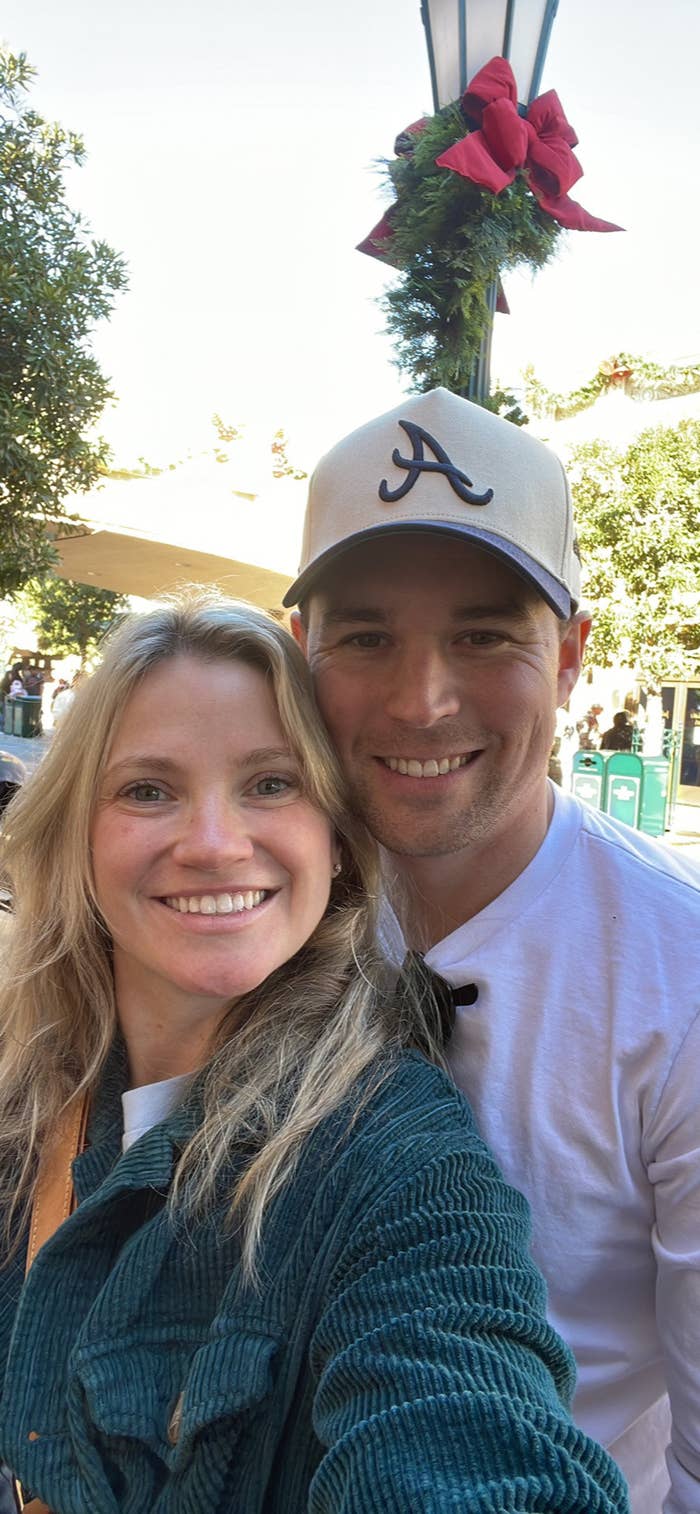 Each weekend — with that budget in mind — I plan all my family's meals for the upcoming week. This includes choosing the recipes I will make, plus the actual shopping. I cook pretty much every meal every day due to a severe peanut allergy in my household. We don't rely on much takeout for this reason.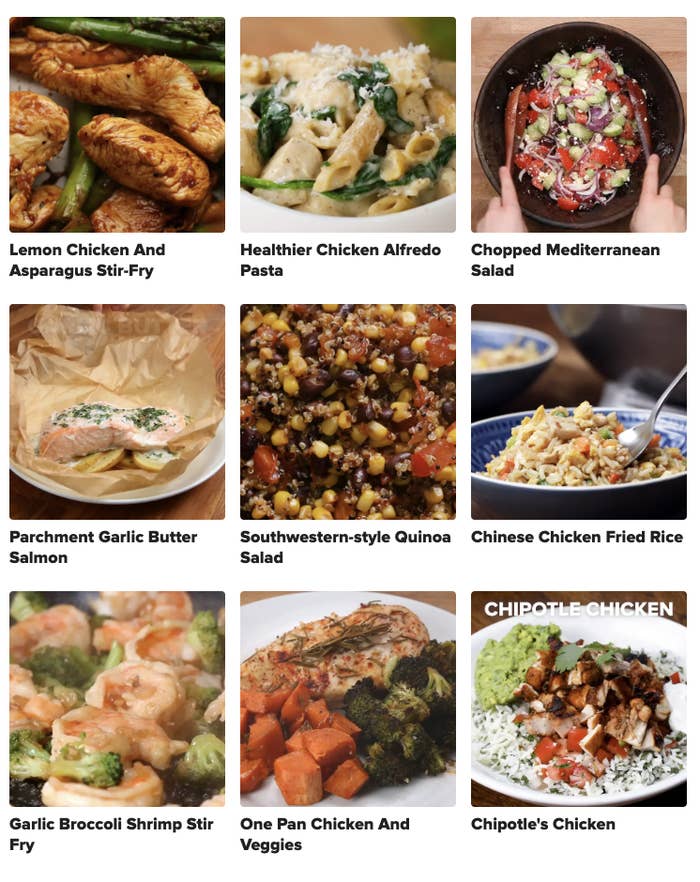 When planning each week, I start by looking at my local grocery store's weekly sales so I know what items will get me the most bang for my buck. This first step has become more important than ever to my planning and budgeting lately.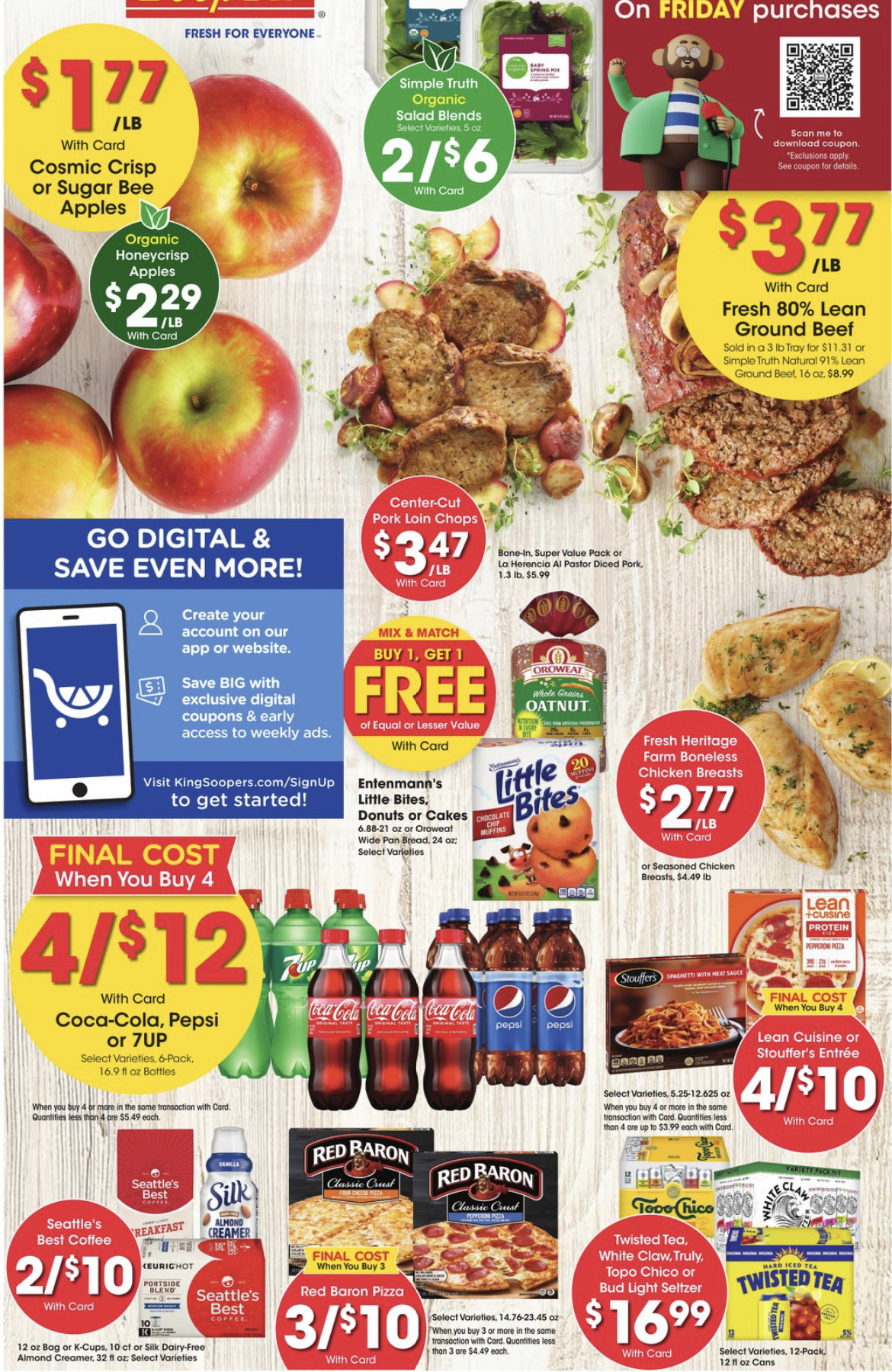 With meal planning, up-front preparation is key — but it's also the most challenging thing. Here are a few tips and tricks that I use each week:
1) I pick recipes with ingredients that can be used for multiple meals (and in multiple ways). This also includes getting creative with leftovers. Sometimes, eating leftovers all the time can get old, but I try to remember that I can always use different components of my leftovers to create new meals.

2) I prioritize what's on sale. For example, this week I was able to get ground beef, oranges, milk, and pasta sauce on sale. I was also able to get my kids a fun treat I normally wouldn't buy as BOGO!
3) Clip your digital coupons. You can find lots of additional savings by clipping digital coupons (found on store websites or apps). Some items may not be on sale, but they could have great savings with a coupon. Conversely, some of the advertised sales state that you need the digital coupon to take advantage. This is easy to miss, especially if you're shopping in store. When you look at the fine print, you often see that even though the item is advertised as "on sale," if you don't have that digital coupon clipped, the price can be a lot more expensive!
4) I buy the cheapest store brand most of the time. Unless it's something that I'm unable to use due to the peanut allergy or an item I absolutely love (or if a different brand is on sale), store brand it is.
5) I ask my kids to help me. Feeding kids is a challenge. They change their minds constantly, and they seemingly get new taste buds every meal. When I ask them to help pick out recipes (usually with them looking at pictures), I find that they are more excited to eat them. I will also let them pick what they want for their lunch, snacks, and fruit and veggies for the week!
Also, my kids are small! They do not have the same appetites as teenagers or fully grown adults. I'm aware that my grocery budget will need to increase as they get older.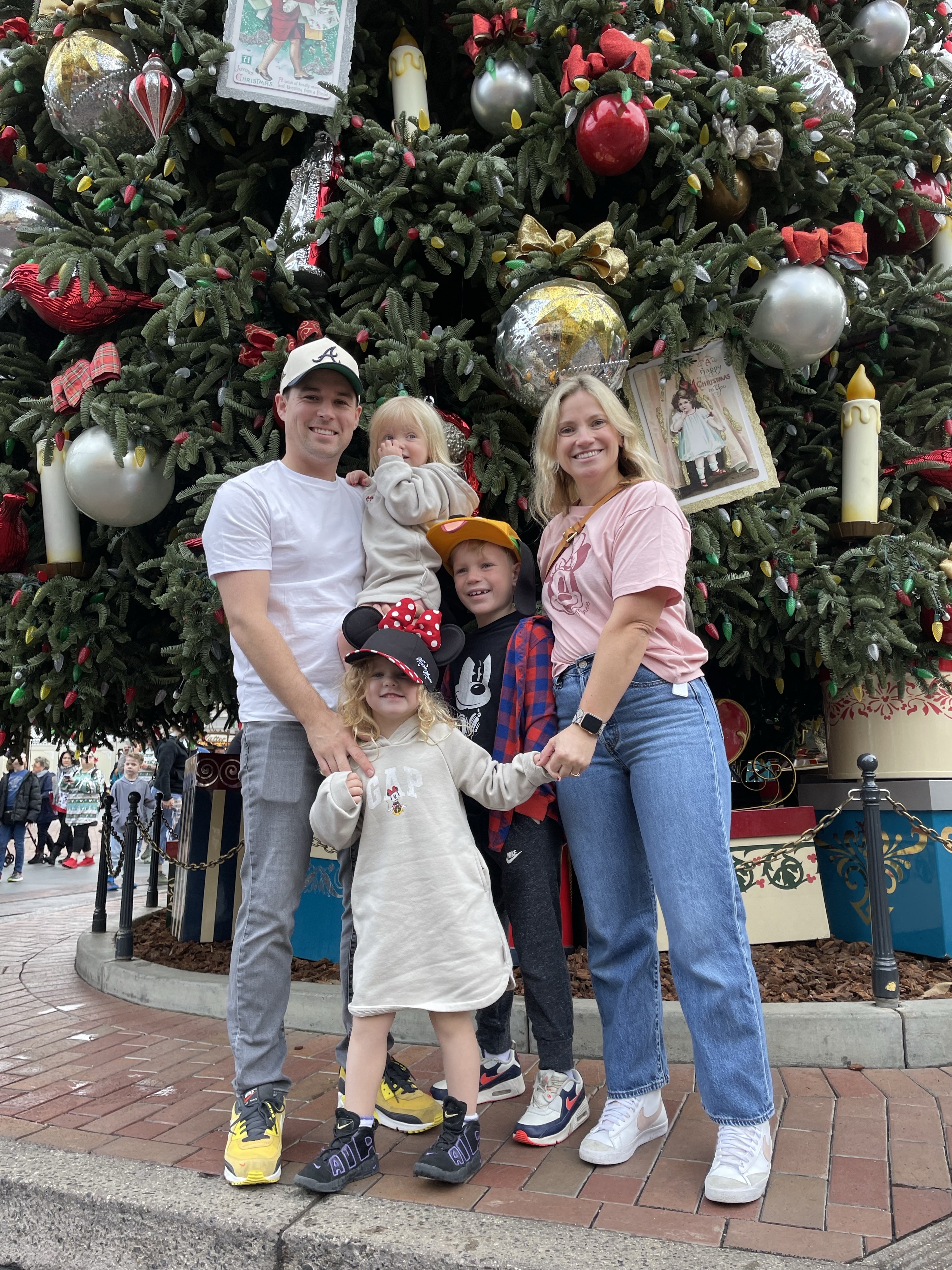 Also, I'm not a chef. I'm a mom who cooks meals for her family. I learn things as I go and pick recipes that seem manageable for me to keep up with — as I also try and be present with my family.
After making my plan for this week, I wanted to get an estimated idea on how much everything cost before I headed to the grocery store. My total sat at $125.03, and if everything went according to plan, we were sitting in a good spot!
Most weeks, I get my groceries delivered to save me time, gas, and impulse buys. (I also opt for delivery because if you've ever taken multiple young kids grocery shopping, you know the struggle!) This week, though, I went to the store myself — kids in tow — because an impending snowstorm meant delivery drivers were sparse.
As we made our way through the store, I decided to make a few changes to my list in regards to specific items. For example, instead of buying multiple packs of chicken of varying cuts, I decided to buy a large pack of chicken breast that would be enough meat for all the recipes I had planned for a lot less money. I also decided to buy a bigger bag of larger tortillas, rather than the small street taco–sized ones, making my money go a lot further.
Once it came time to check out, my initial total was $123.78, but after using my loyalty card with my digital coupons linked, my actual total was $108.92.
I was WAY under budget, but here's why...
When I went to grab eggs, my jaw hit the floor when I saw the only option was over $8! The ~cheaper~ (cough, cough) option for over $5/dozen was sold out. I stood there and looked for a long time trying to weigh my options. I ultimately decided that I was not going to pay that much for a dozen eggs and left without them.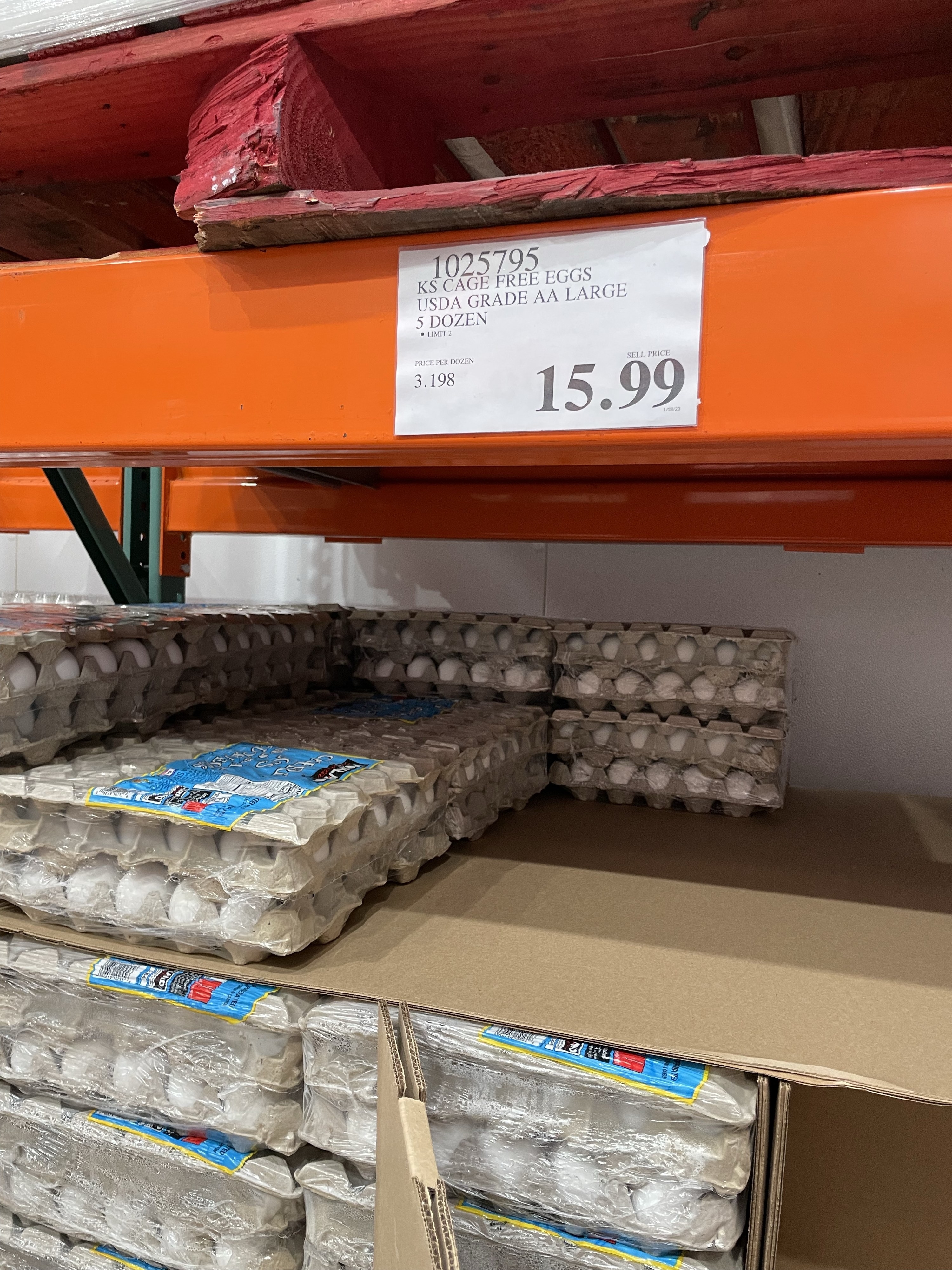 As you continue to build your pantry, it's easier to spend within budget because you'll utilize staples you have already acquired. But for the purpose of this post, several pantry staples (like oats, brown sugar, rice) were included in the $124 I spent. The only staples I did not include were oils and spices.
Here was this week's grocery haul: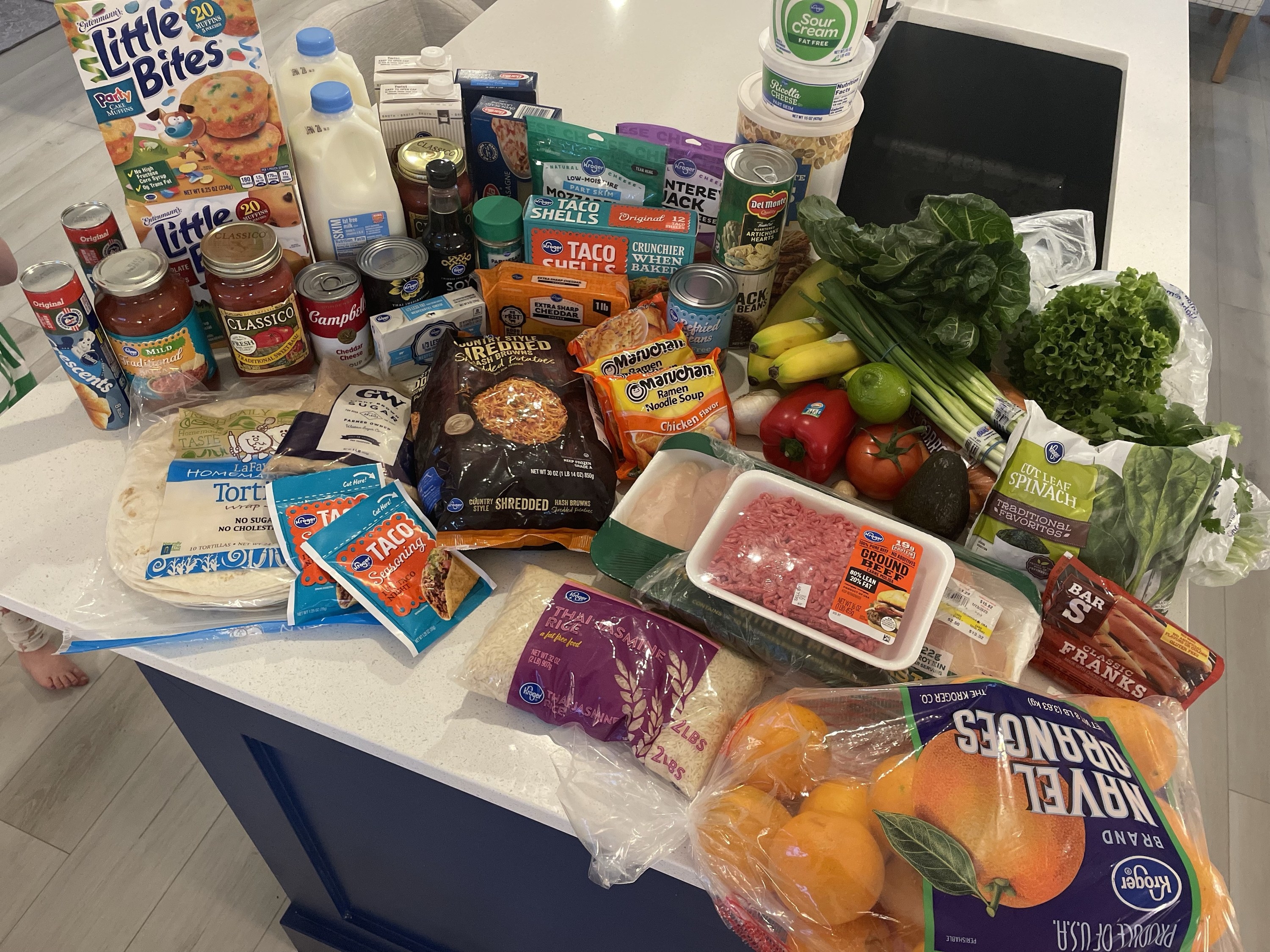 One last thing: My husband typically comes home for lunch every day, but he doesn't eat breakfast every day. (Listen, everyone has their faults.) As for me, I've never met a breakfast I didn't like.
Here's how the week went!

By the time we got home from grocery shopping, it was 4:45 p.m. My kids (and their attitudes) like to eat dinner at 5:00 sharp, so I knew I was in a rush. Thankfully, past Sydney was thinking ahead and planned an easy taco night.
In what felt like no time, we had dinner on the table!

Sunday morning started with a family-favorite breakfast: oatmeal.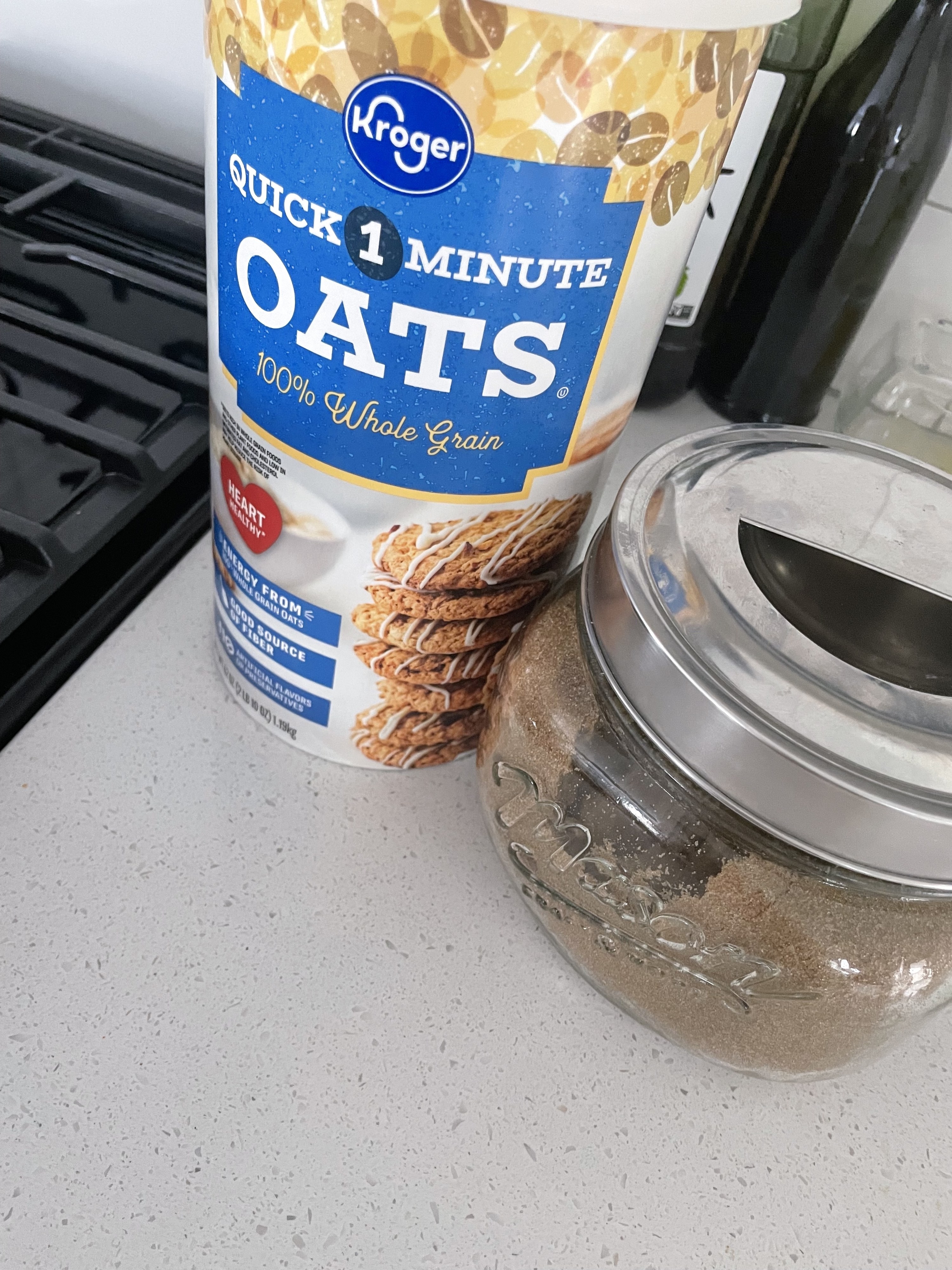 Sundays in our house are normally pretty busy, but with the holiday break, things really slowed down. We found ourselves with an entire day to really do nothing but hang around!
This meant that lunch was pretty lazy as well.
Speaking of the holidays, my kids were incessantly reminding me how we never got around to decorating their gingerbread houses. So, to make them stop — err, I mean to make them happy — the belated gingerbread house decorating commenced!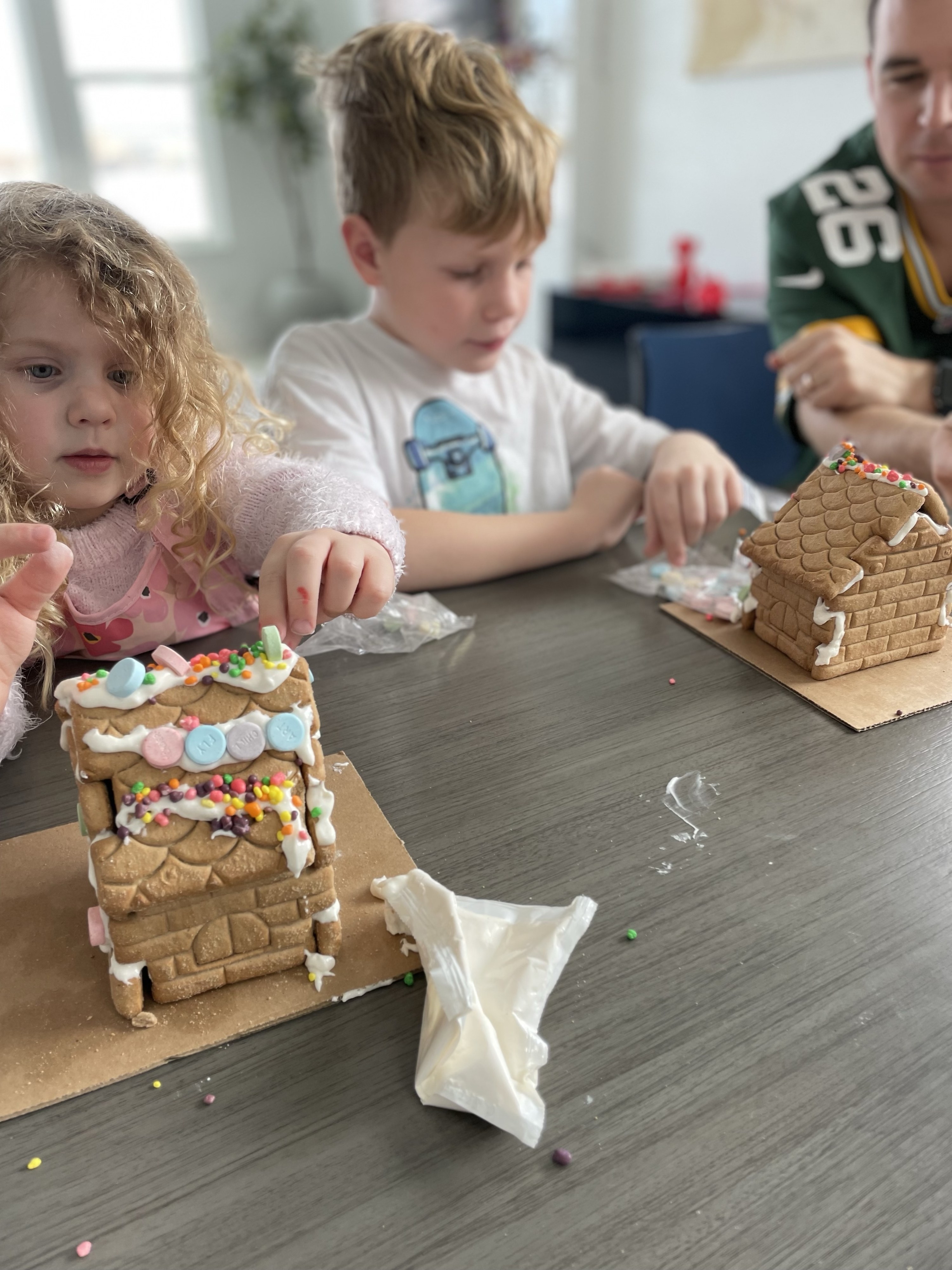 Later, the kids helped themselves to an afternoon snack.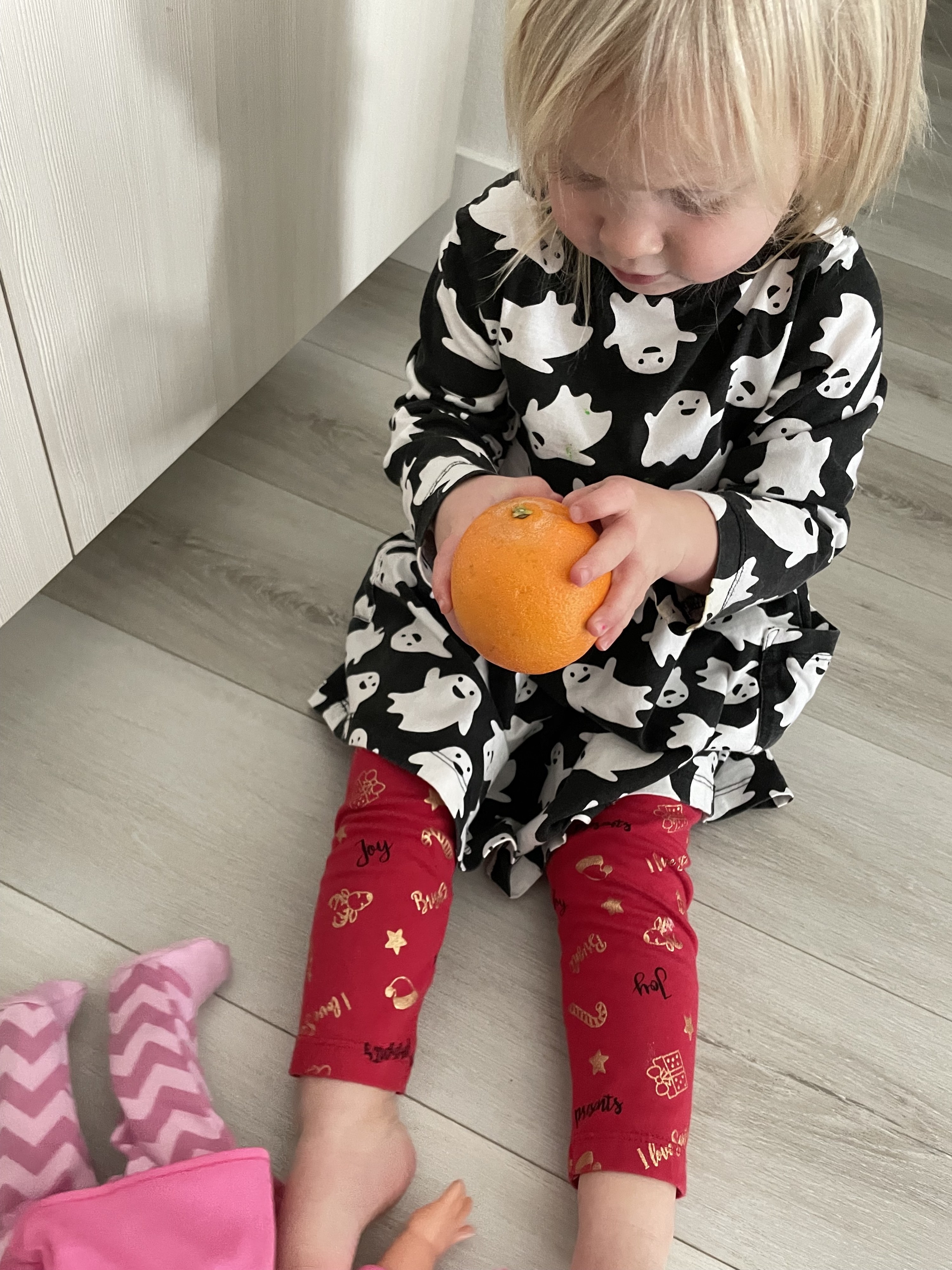 Due to it being a slower day, I wanted to pick a recipe for dinner that seemed like the most elaborate, since my husband was home to help me. I always feel like lasagna is a good choice for a Sunday, so I went with Spinach Artichoke Lasagna Roll-Ups.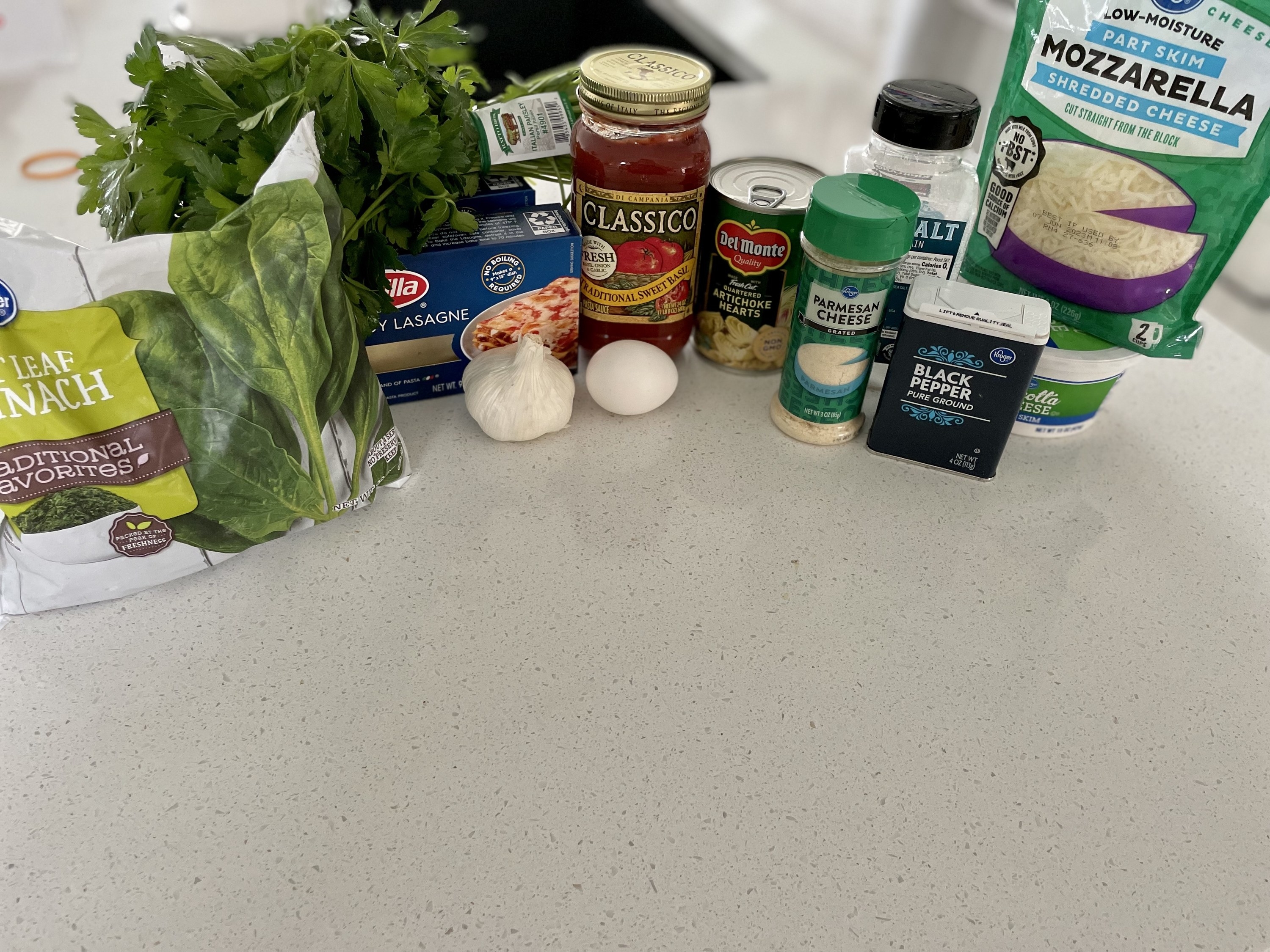 As my husband and I were starting to go through the recipe, I realized we were going to have a lot of leftover ingredients. For example: half a can of artichokes, lasagna noodles, marinara sauce, etc. I decided that instead of having miscellaneous ingredients, a double batch would make the most sense, providing us with lots of lunch leftovers!
Rolling the lasagna up was much easier than I expected, and my girls really enjoyed being able to help with this step.

Monday morning breakfast was oatmeal again, and off to school everyone went! My daughter only needs lunch for school twice a week, so I only needed to pack one lunch today.
Each day at home, I try and get some things done that are "for me." On Monday morning, I make sure to get my workout done.
I typically keep lunch pretty low-key. I ask the kids what they'd like to eat — and today ended up with the whole family having a variety pack.
During the afternoon, the kids spent time cheesin' and snackin'.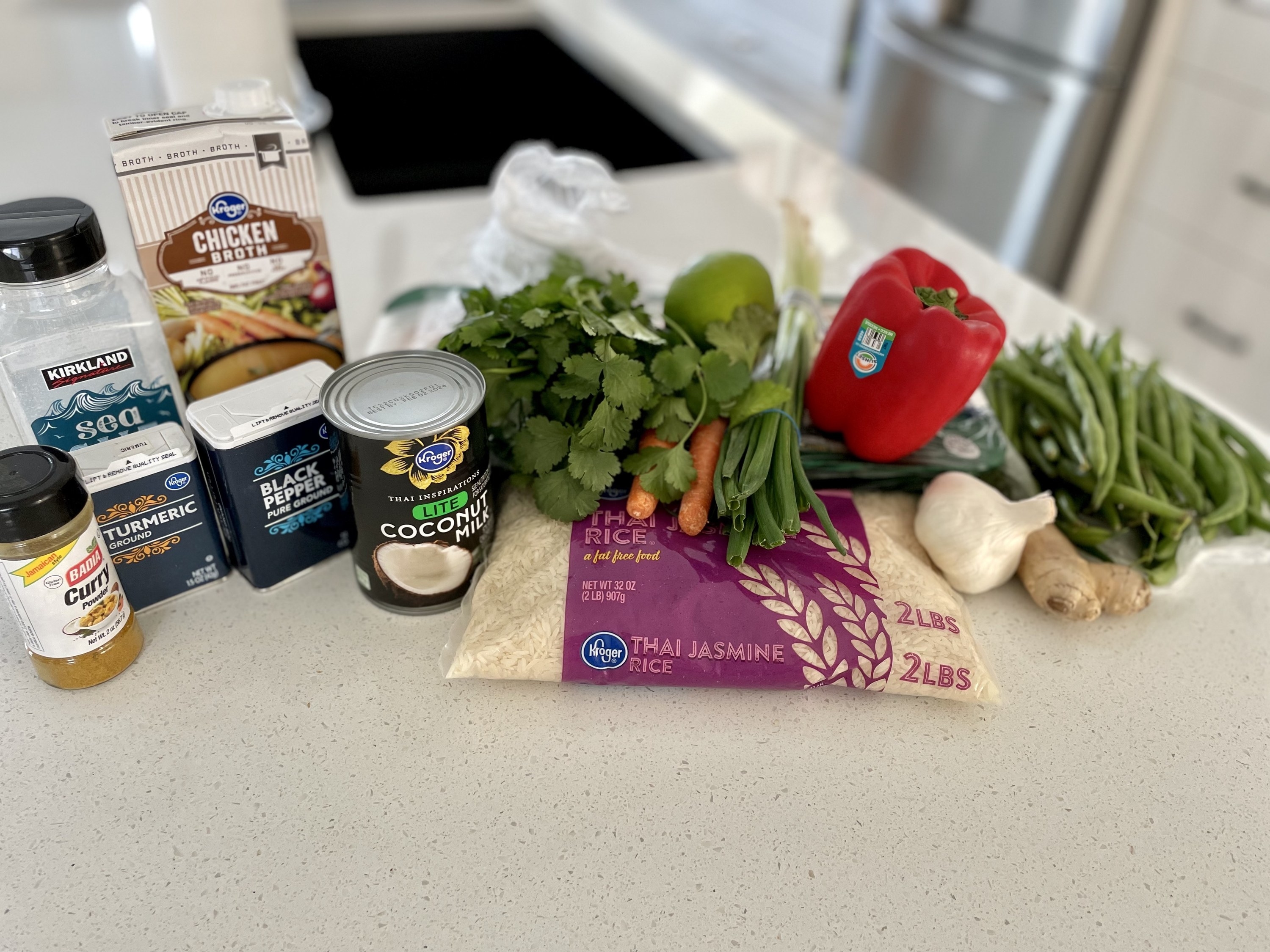 As mentioned previously, instead of buying multiple cuts of chicken, I saved money by buying a large pack of chicken breasts instead. So I weighed out the amount of chicken needed for this recipe and stored away the rest for another day.
In the end, I was a little disappointed with how this turned out. My rice took longer to cook (probably thanks to high elevation), and by the time it was done, my chicken was over cooked.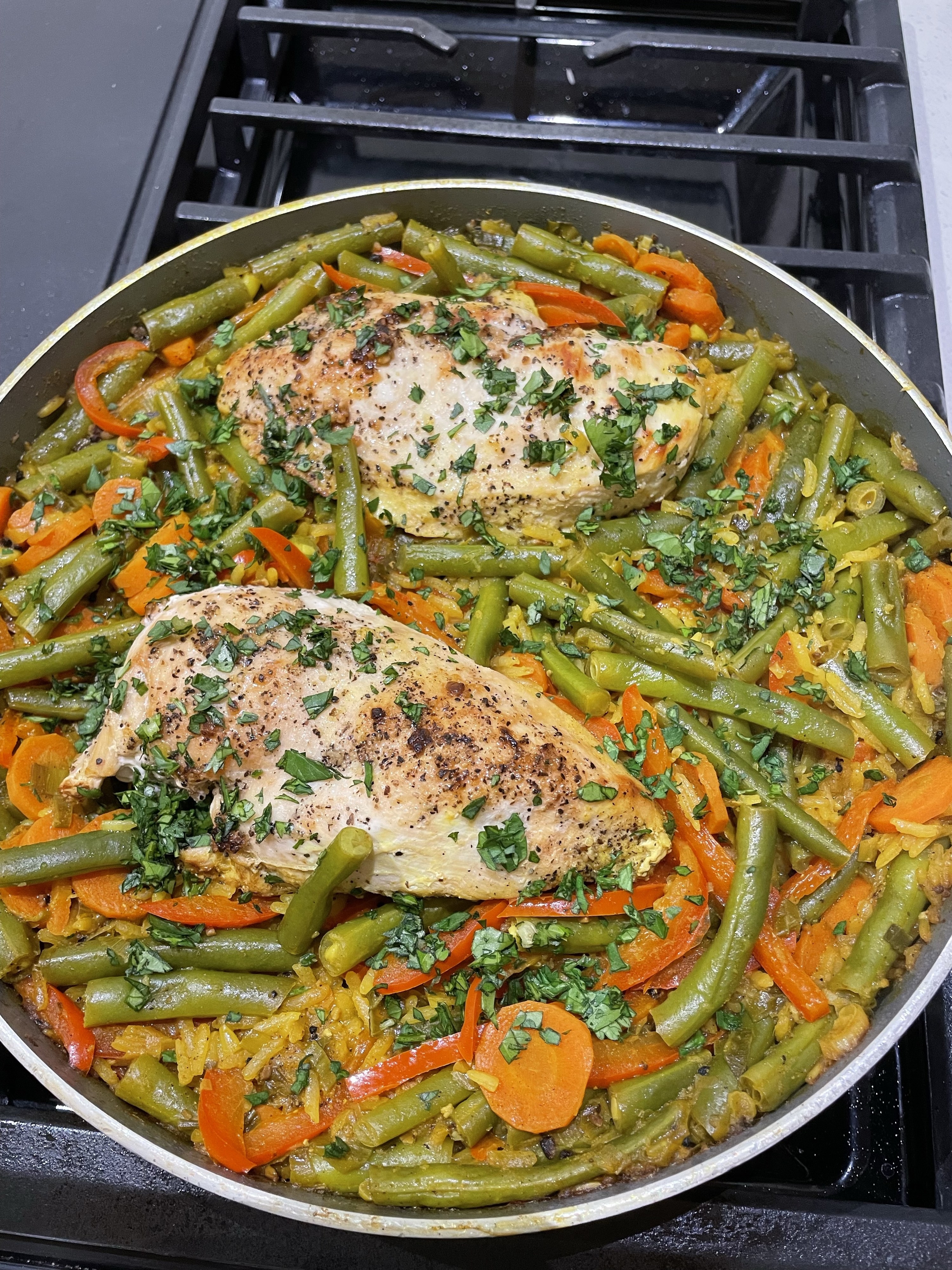 Another day, another oatmeal!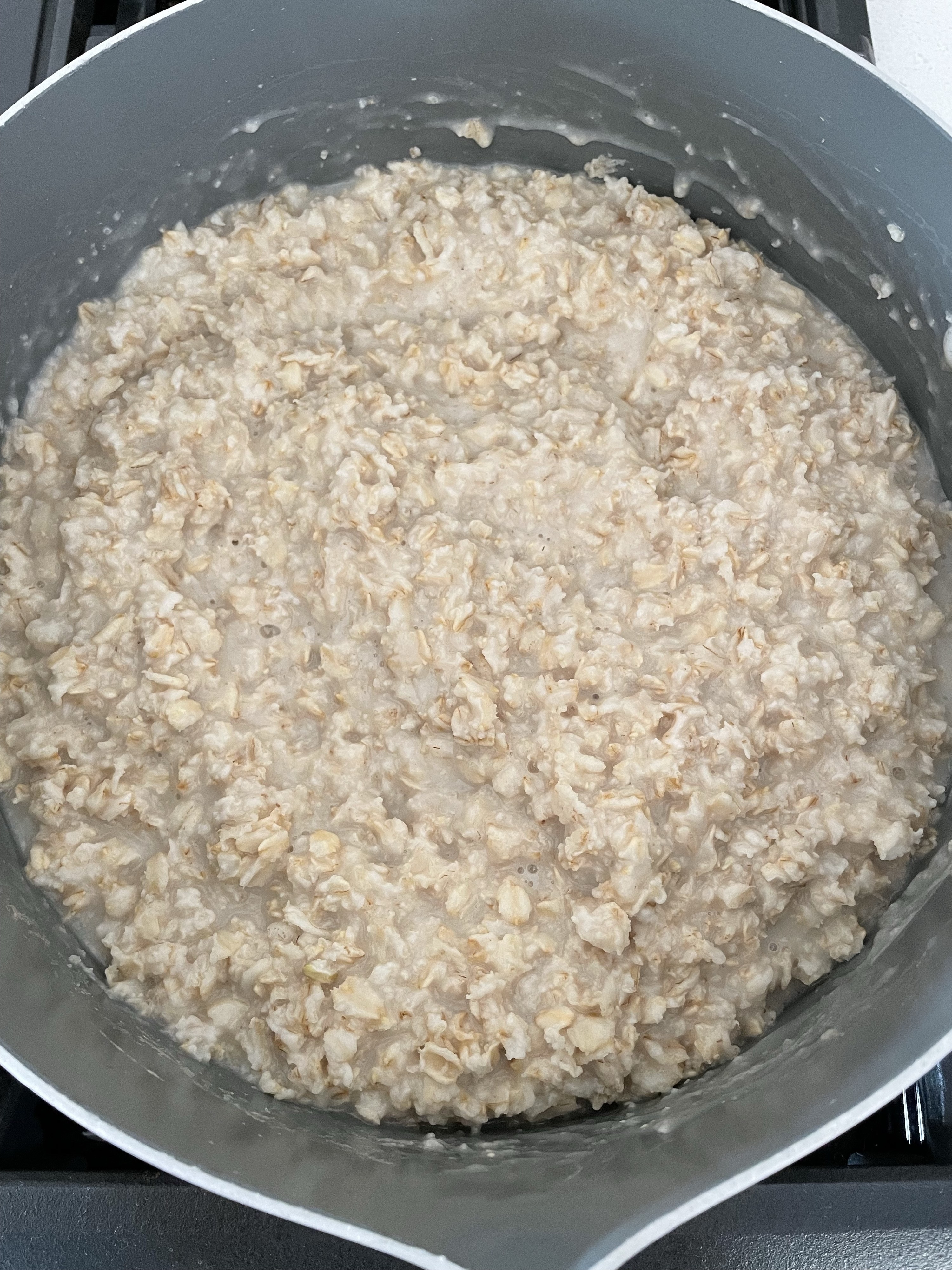 After school drop-off, we ran a few errands and then headed to gymnastics — where we also got a little Lego fix.
Before school, I made the older two kids pigs in a blanket for lunch. This is something we've never tried before, but I thought it could be fun.
My youngest kiddo didn't quite grasp the concept that you eat the crescent roll with the hot dog — even after I repeatedly tried to show her that it was food and not a wrapper.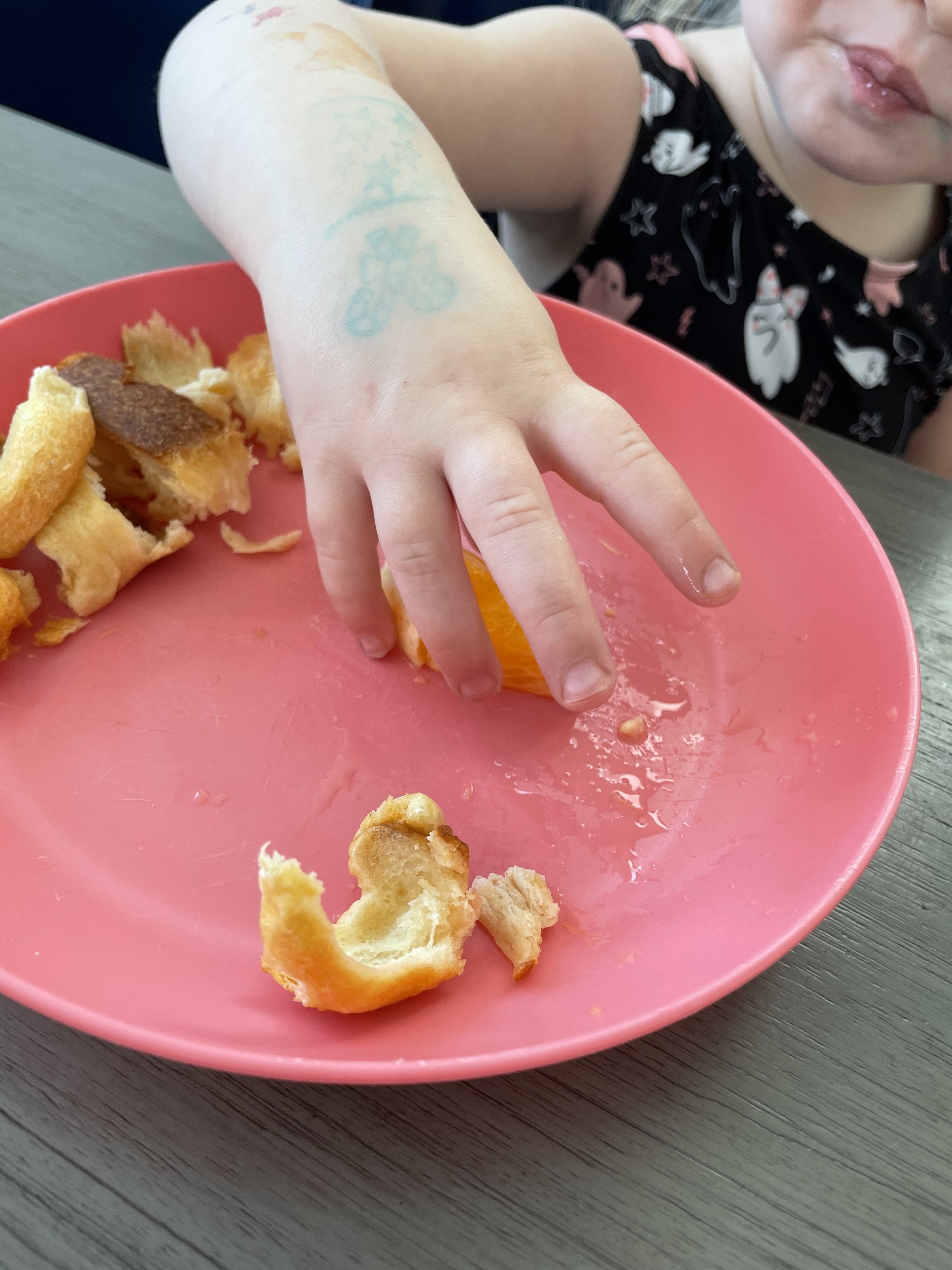 I don't normally like buying store-bought snacks when I know I can bake the same thing at home, but these Little Bites mini muffins have a hold on my kids. The sad-but-true backstory is that a kid at school gave my son one of his muffin bites once — and then teased him with them every time after that, never sharing one again.
When it came time for dinner, I wanted to do a breakfast dish so we could have more options for breakfast throughout the week. Hash Brown Egg Bake is something my mom made growing up and is still a favorite to this day.
All of the ingredients in this recipe are cooked individually first, which is a little time consuming IMO, but the end result is worth it!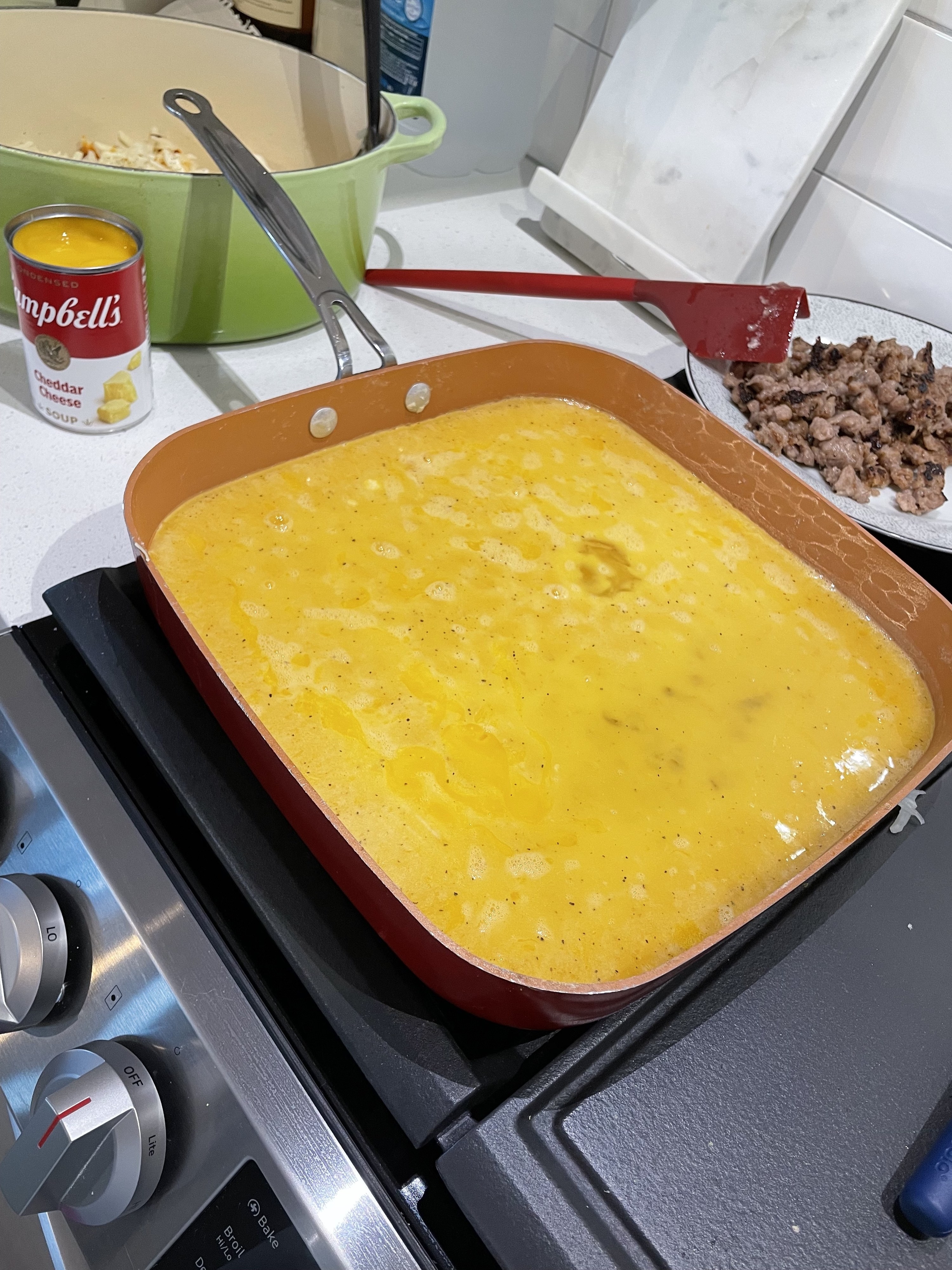 The remaining steps simply consist of layering everything and baking at 350° F.
There were multiple containers of leftovers following dinner, which meant lots of breakfasts for later in the week!

Speaking of leftovers for breakfast, that was first up.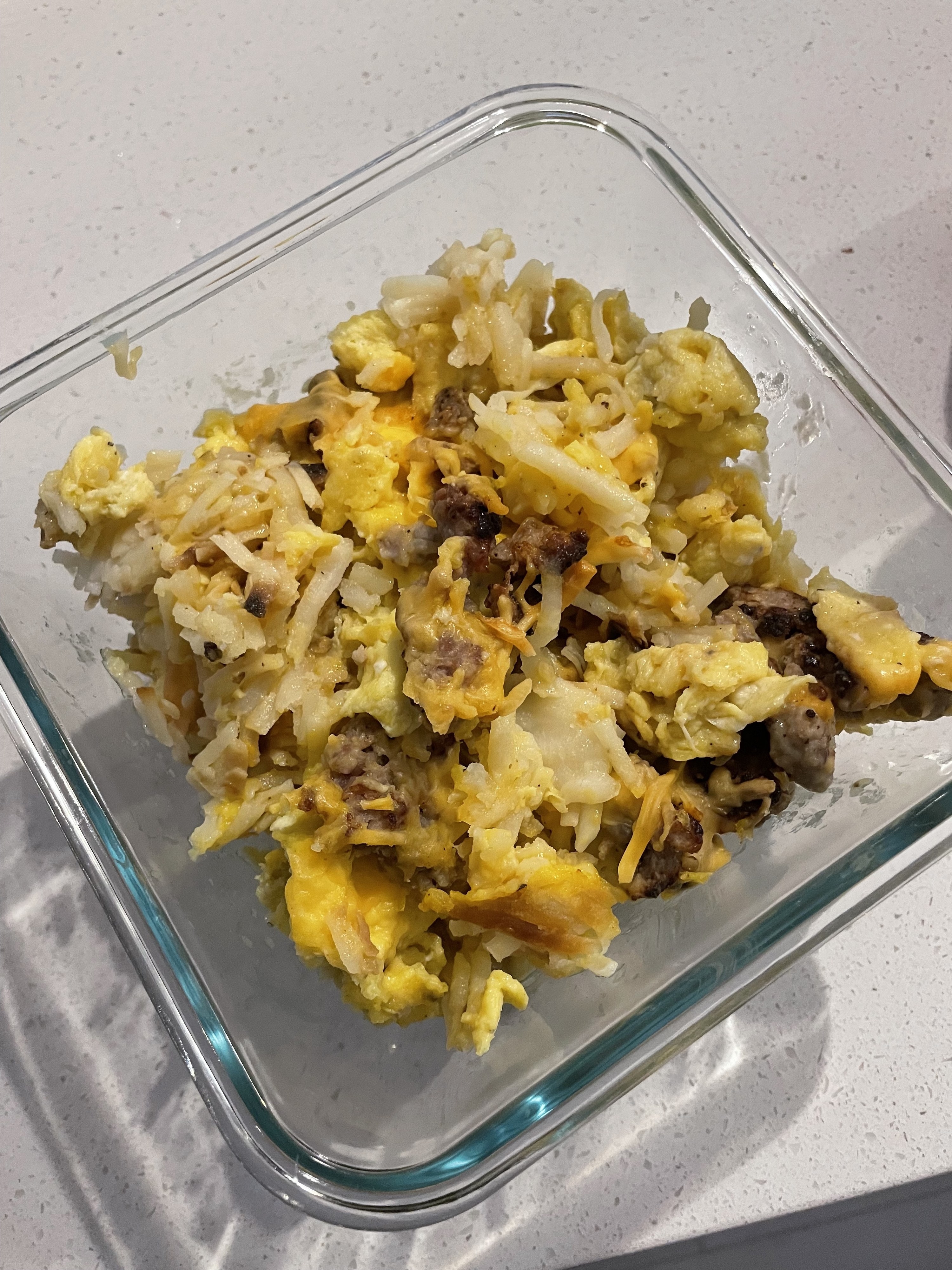 The weather outside was snowy and wet, so we spent the afternoon building block creations.
My one concern was that the remaining chicken for the week needed to be cooked before it went bad. I had more chicken than I needed for this particular recipe.
I assembled the layers: cream cheese, refried beans, chicken, salsa, cheese, and baked for about 15 or 20 minutes.
Now, to say I was skeptical when I dished this up would be an understatement. This certainly wasn't winning any presentation awards.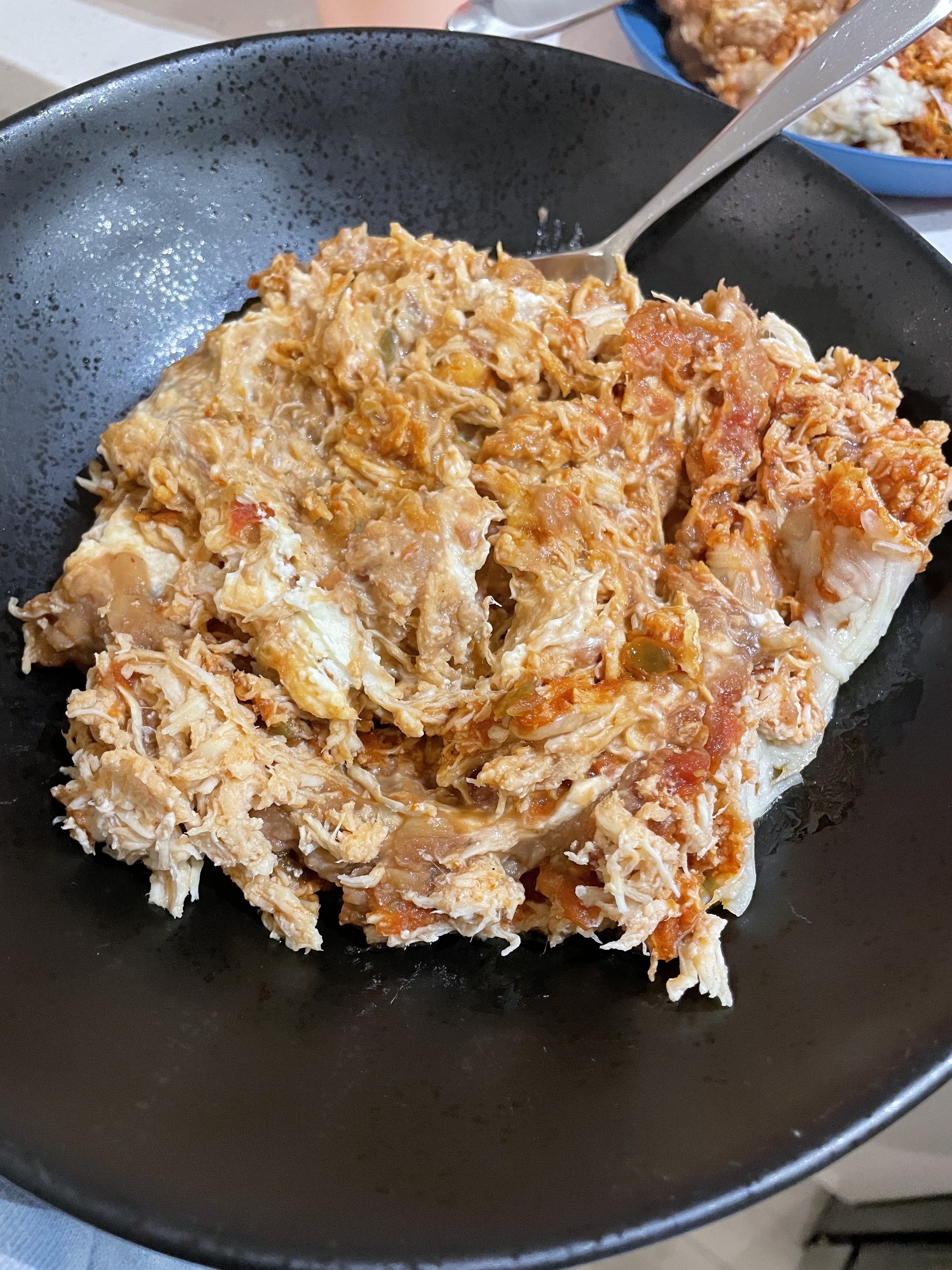 Breakfast on Thursday was the hash brown bake, and it only required a quick reheat.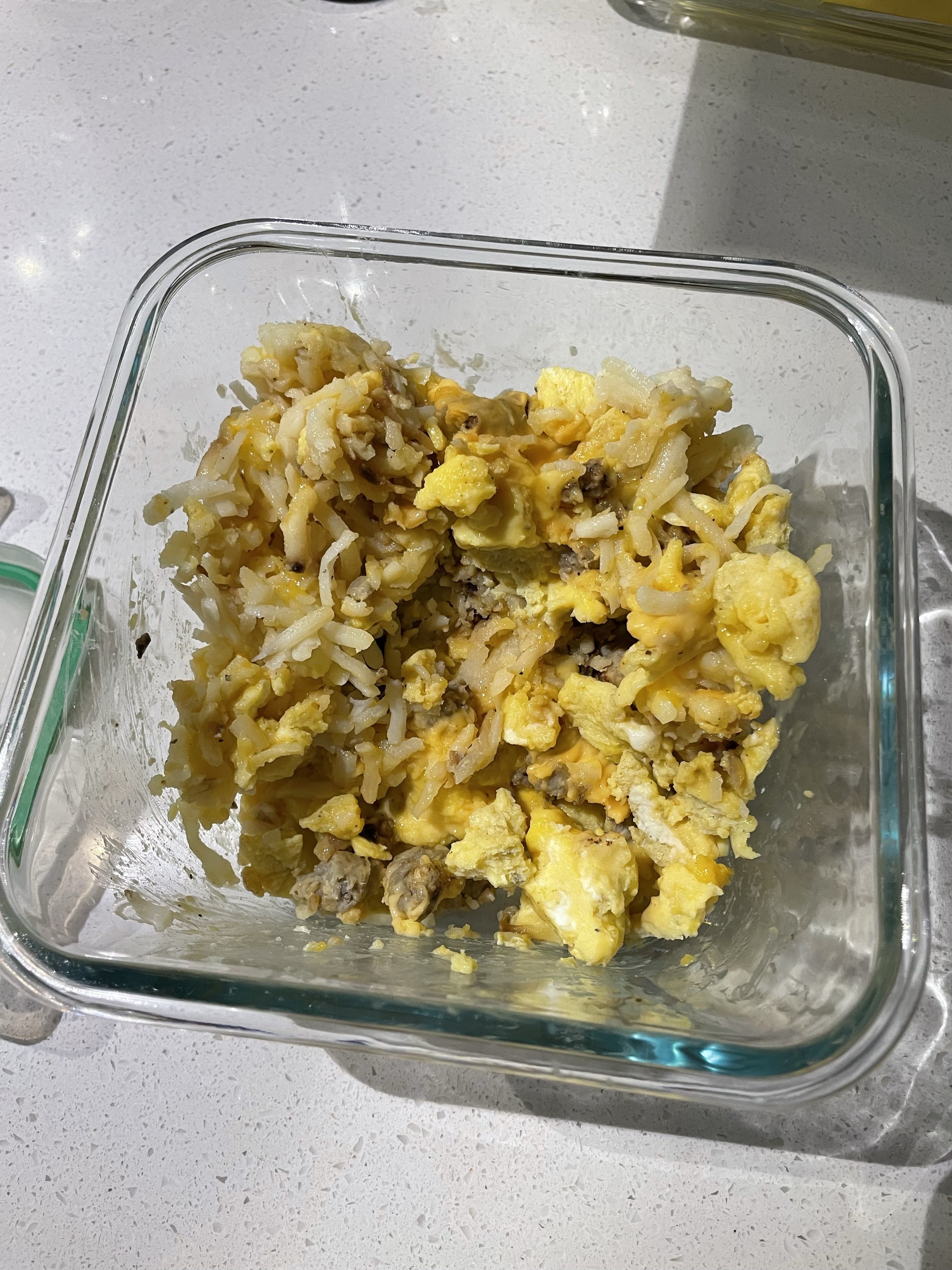 Then, it was off to gymnastics...again. It's winter here, we have makeup classes to use, and these kids need to be hyper anywhere except inside my house. 😁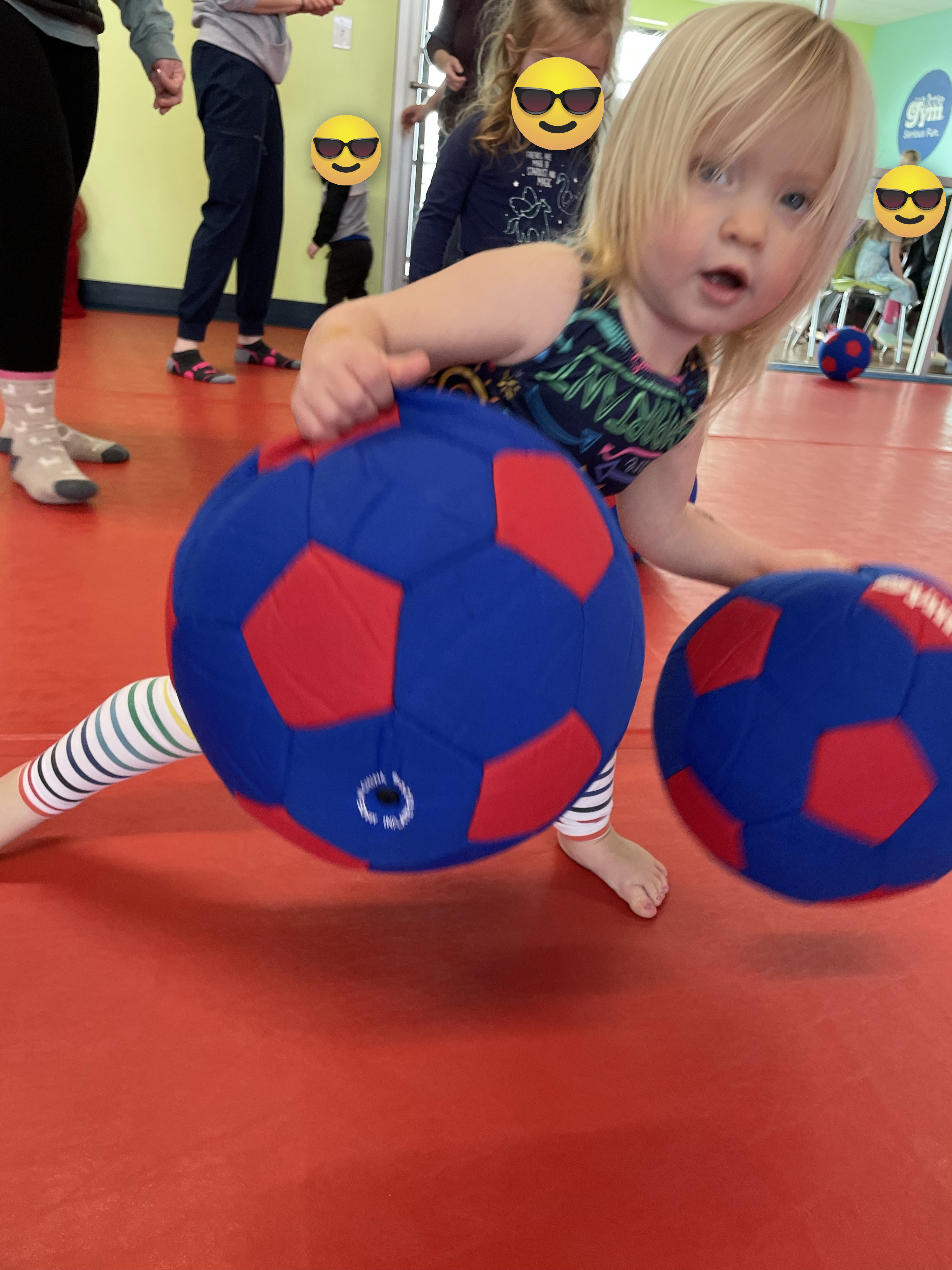 Today, my son asked to eat school lunch instead of a packed one. I also wasn't on my game enough to put the pig in a blanket before school for my daughter today, so...one chilly pig it was. (But it was, in fact, a warm pig thanks to the lunchbox's thermos compartment.)
After school, my son went to play at a friend's house and one of the girls fell asleep. I was halfway excited that I would have a quieter afternoon, but the other half of me was dreading my 4-year-old inevitably staying up much later thanks to the nap.
Nevertheless, I used the peace and quiet to prepare for dinner. Normally, when I cook dinner, it sounds like an MMA match with my kid. So it was refreshing to have a normally high-stress time be a bit more low-key! Instant Pot Ramen was on the menu, and it couldn't be easier.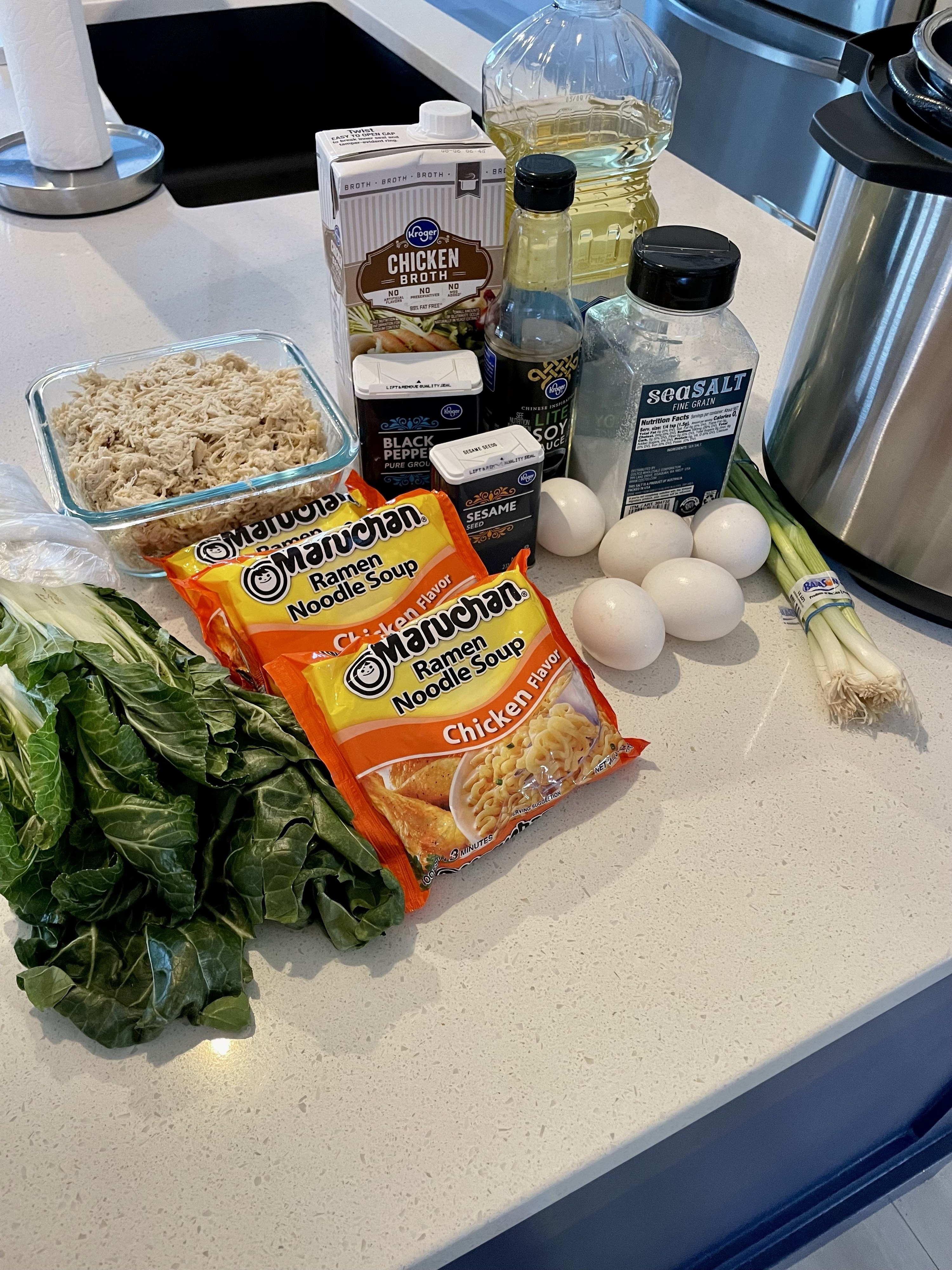 Because the chicken was already cooked, I skipped the first few steps in the recipe. I did decide to cook a few extra eggs, as I know they are a favorite breakfast/snack item for my kids.
You can alter this recipe in many different ways. Add different veggies, top with hot sauce or chili sauce. Endless options, really!

Friday morning, we were able to polish off the remaining leftover container of the egg bake.
Friday was a pretty busy day, with some appointments throughout the afternoon. Lunch was a very quick pigs in a blanket moment with, you guessed it, carrots and oranges.
We didn't get back home that afternoon until after 4 p.m. That meant dinner needed to be quick and, for me, an easy assembly. I took a quick glance at what ingredients we had left from the week and promptly decided on Sheet Pan Quesadillas.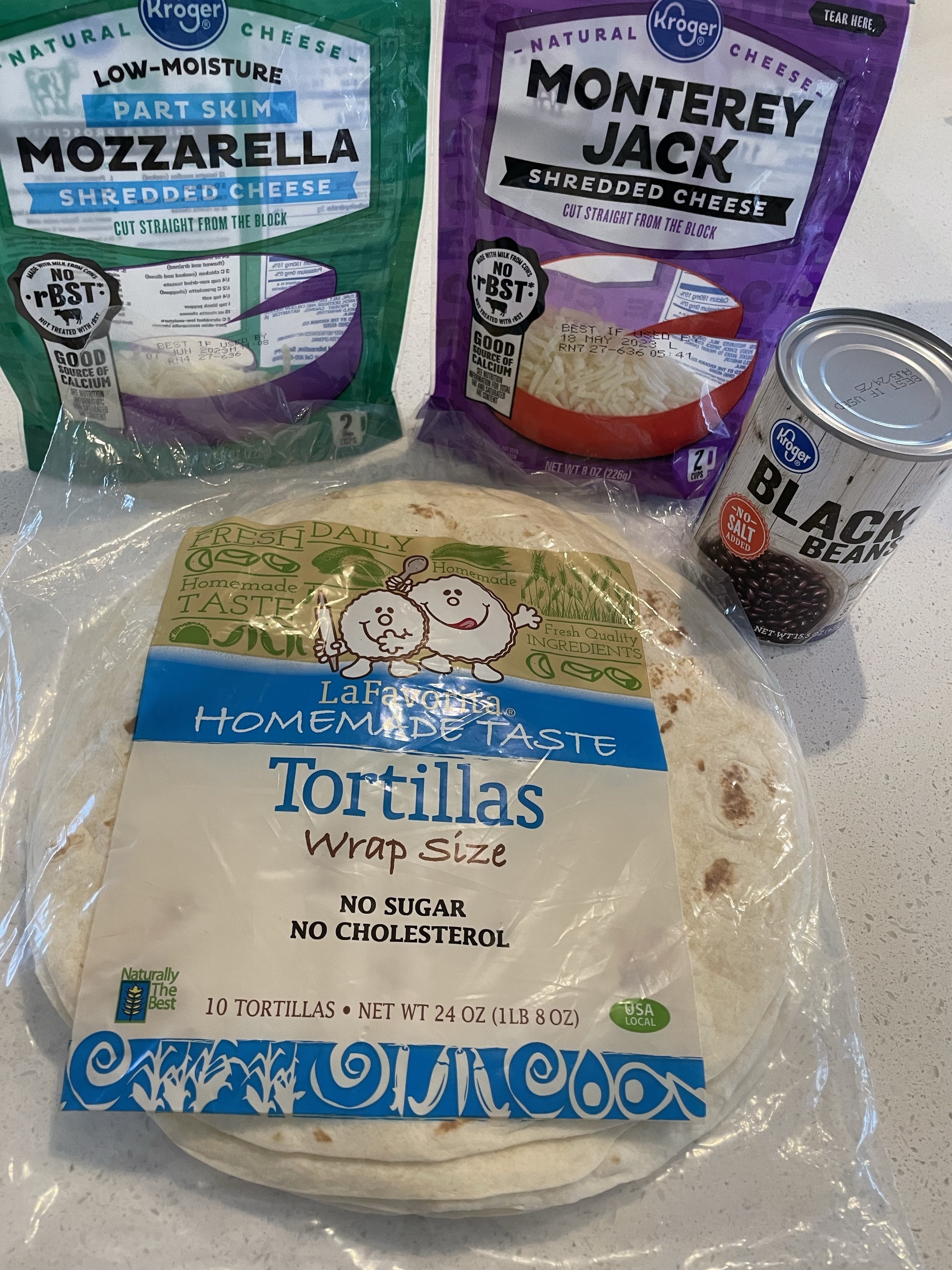 I drained my black beans, added them to the cheese and tortillas, and baked for 15 minutes, with an empty sheet pan on the top to hold everything down.

Saturday morning, we went back to oatmeal, and I started thinking about my meal planning for the following week.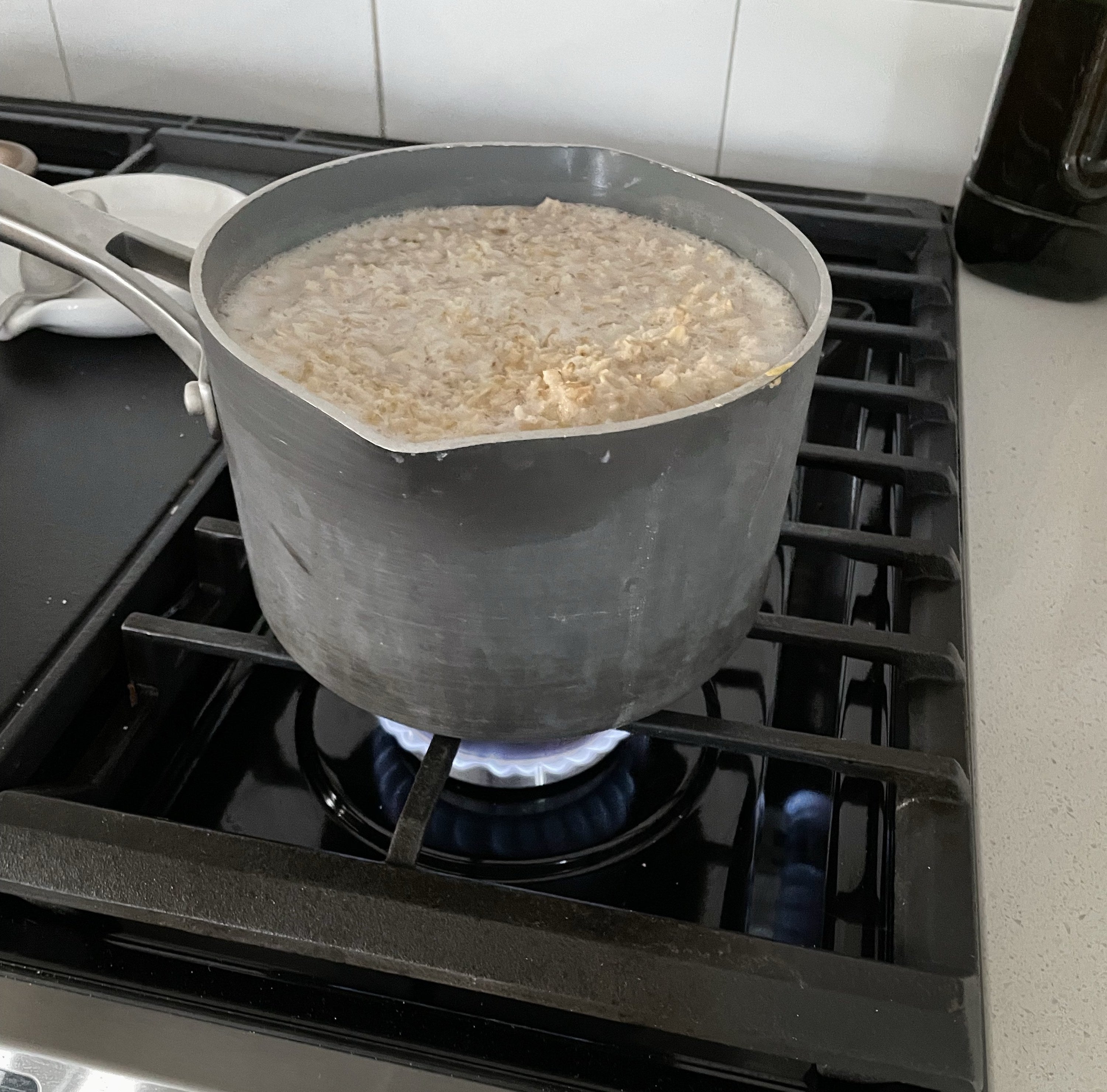 When it came time for lunch, I had actually forgotten about the eggs I had cooked when I made the ramen. This came in handy when it came time to prepare lunch (and our last meal of the week!).
I just want to reiterate that this meal plan isn't meant to be one size fits all. Your household may have larger appetites, bigger families, older kids, and/or a higher cost of living that would require a bigger budget all around. Just keep in mind the main takeaway of planning, budgeting, and organizing.
Still, I hope this provides some inspiration for new recipes, new planning ideas, or how to work with whatever your budget may be. You can find more of my articles with weeks worth of plans here!
For more, follow me on Instagram at @sydneyinsuburbia. That's where I give step-by-step breakdowns about how I plan my weeks, shop, and cook — hopefully helping you do it too!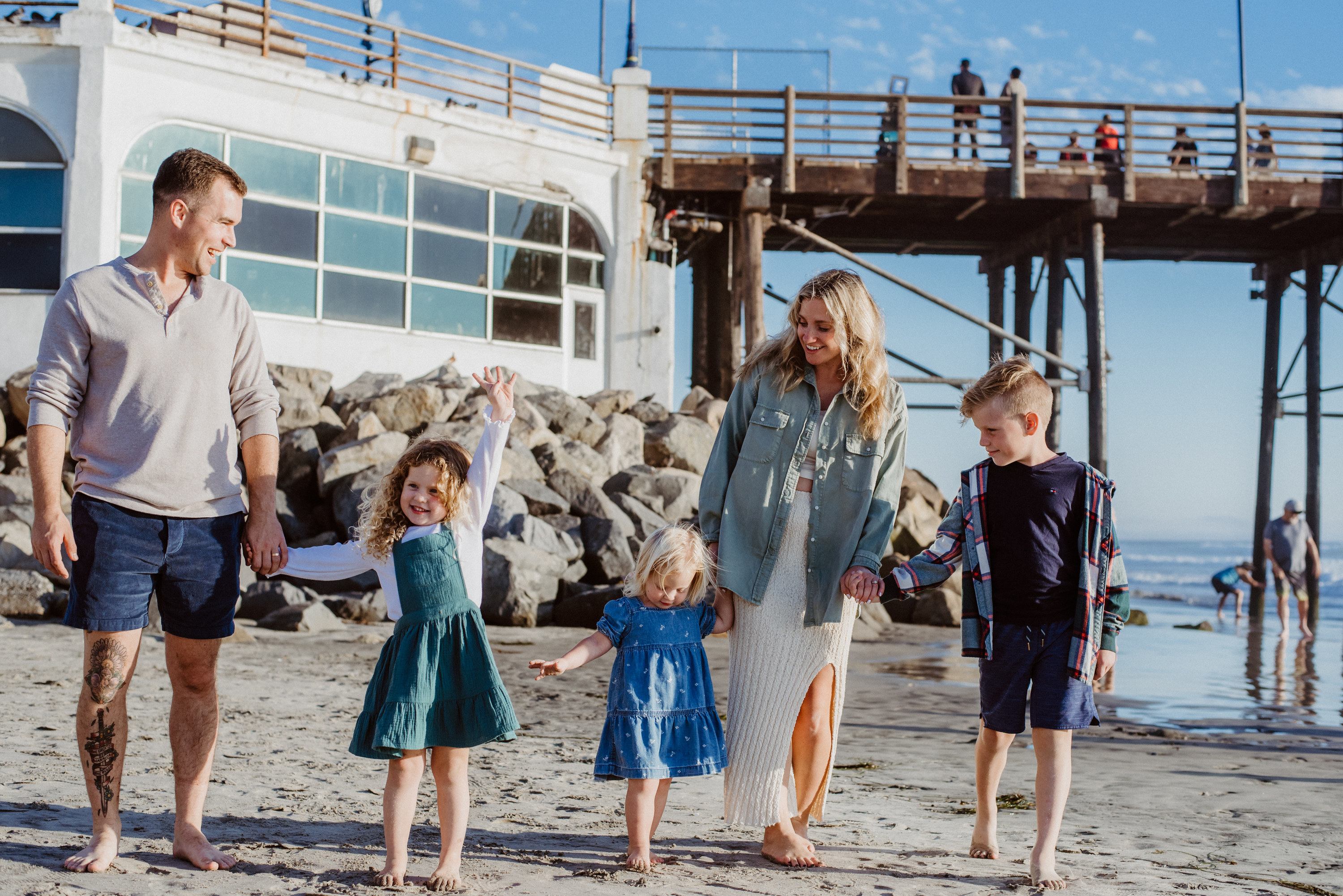 Tell me what you're making for your family this week in the comments below!