Hi! I'm Sydney. I'm a stay-at-home mom of three, and I cook homemade meals for my Colorado family every week.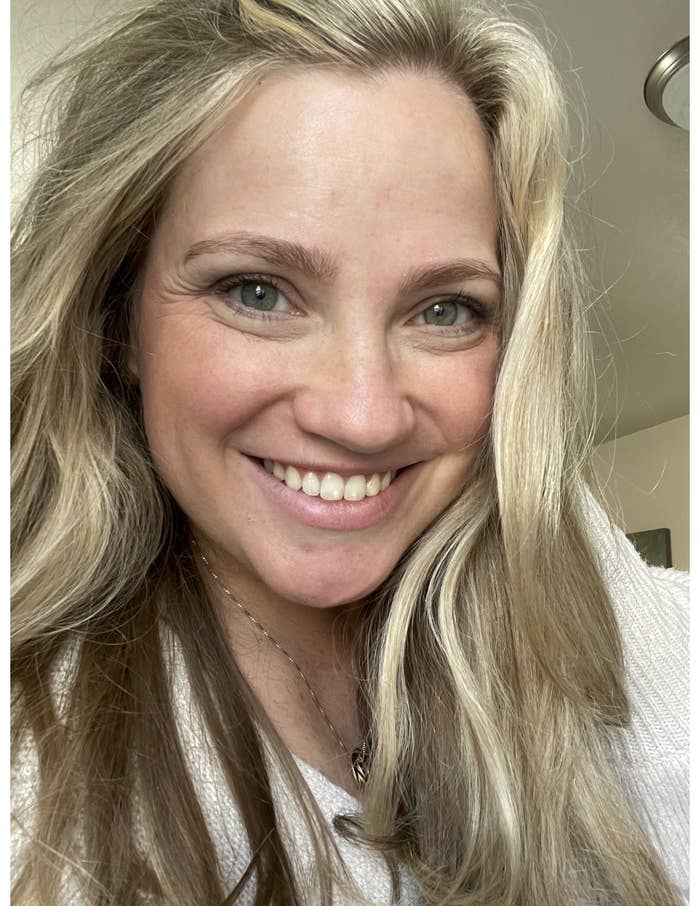 I know cooking and meal-prepping can be stressful to some, but I honestly love it. It's also a necessity in my house because with three kids under seven, I need to run a pretty tight ship. I usually spend less than an hour a day cooking — and I'm strategic about stretching leftovers into more meals throughout the week.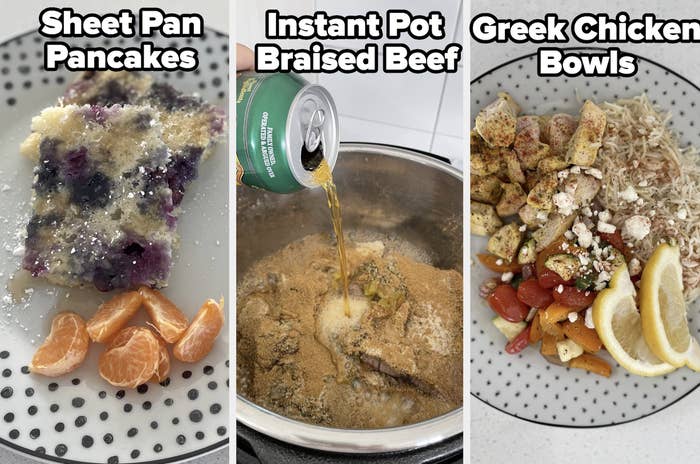 Each week, I start all my planning on Saturday. This includes choosing the recipes I will make for the week ahead — via blogs, Pinterest, and cookbooks — plus the actual shopping.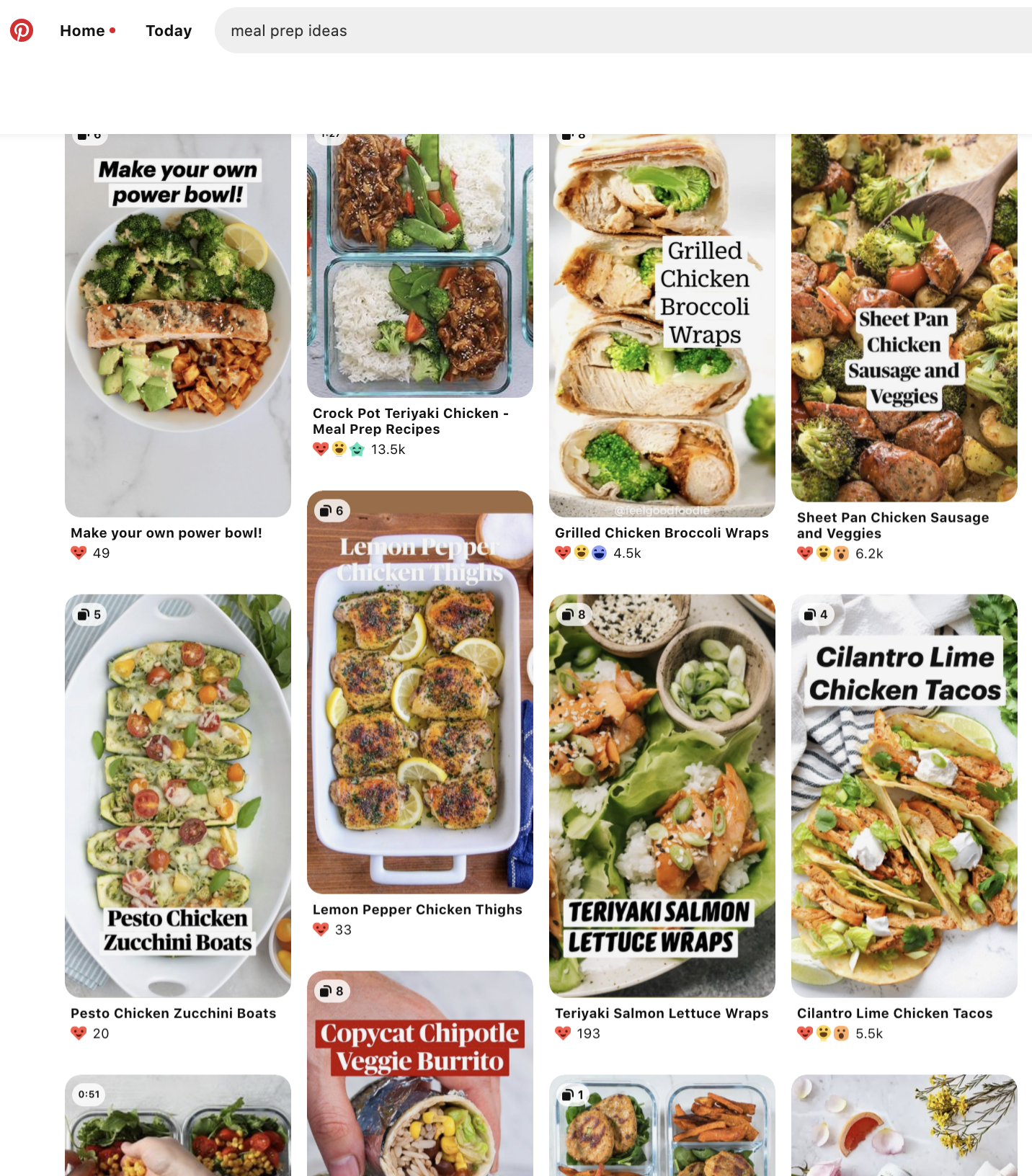 After my recipes are picked, I compare prices via different grocery store apps — and will usually chose to do curbside pickup or delivery in order to avoid bringing my kids into the store. Not only does this save me from public meltdowns and additional grocery items on my list for bribes, but it also saves me time and money.
This past week, curbside pickup won out. My total of $83.10 at King Soopers was a whopping $79 cheaper than Instacart delivery — all for the exact same items.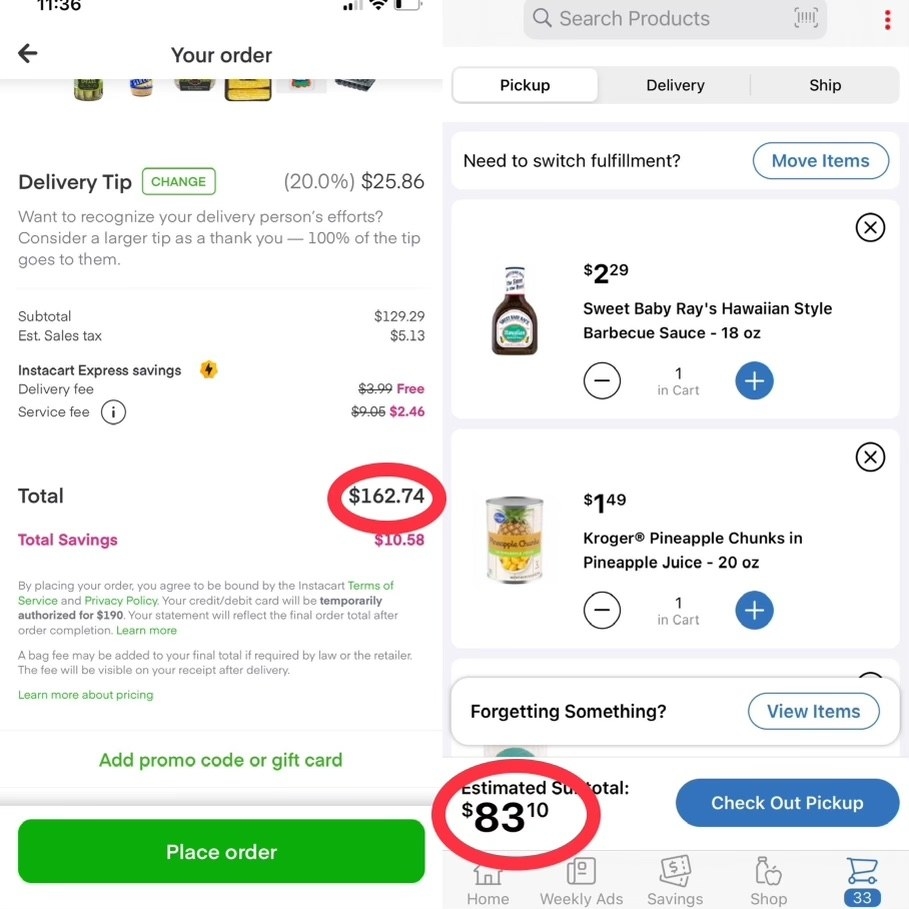 And here are a few other things to note up front:
• The $83 covered about 85% of our meals for the week ahead. The other 15% covered kitchen and pantry staples (e.g., cereal or oatmeal for breakfast, or turkey sandwiches for lunch) that I always keep stocked and bulk-buy from Costco about once a month.
• Dinners almost always roll over into lunch for the next day. My kids are young enough where they're not typically eating a full adult-size portion, so I'm able to stretch things, which is great.
• For the kids, I don't make modifications — other than spiciness level. I know kids can be picky, but one thing that's worked well for my family is me asking the kids to help pick out recipes when I'm looking. I find that they are more excited to eat the meals that they picked themselves!
Here's how this week went!

I recommend it! It saves me time, prep, and effort by making one big oven-baked pancake that I can then slice and eat throughout the week (or freeze for later) — and I don't have to stand over the stove to flip.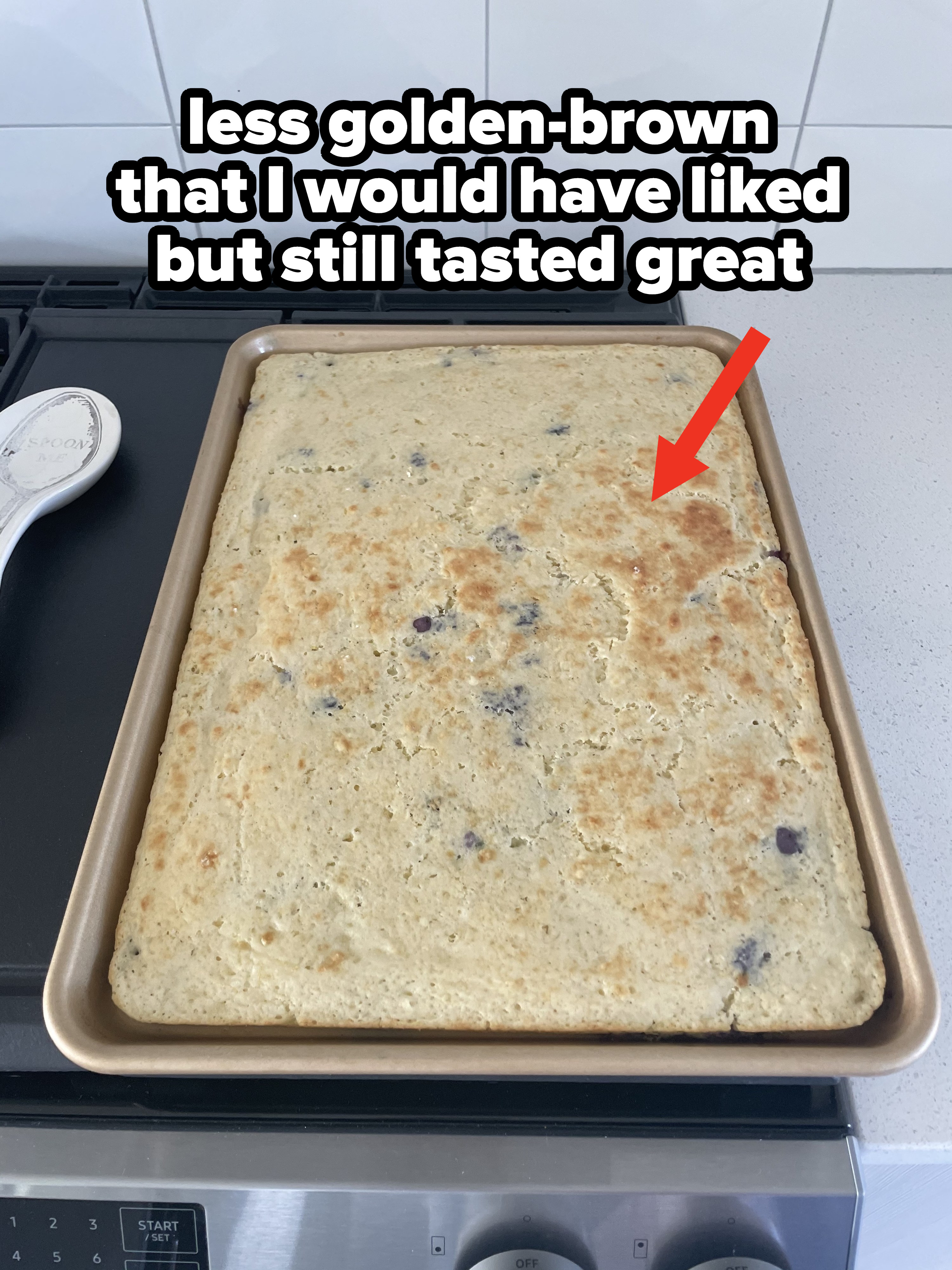 We kept the leftovers in the fridge and ate them for breakfast through the middle of the week. They were a hit!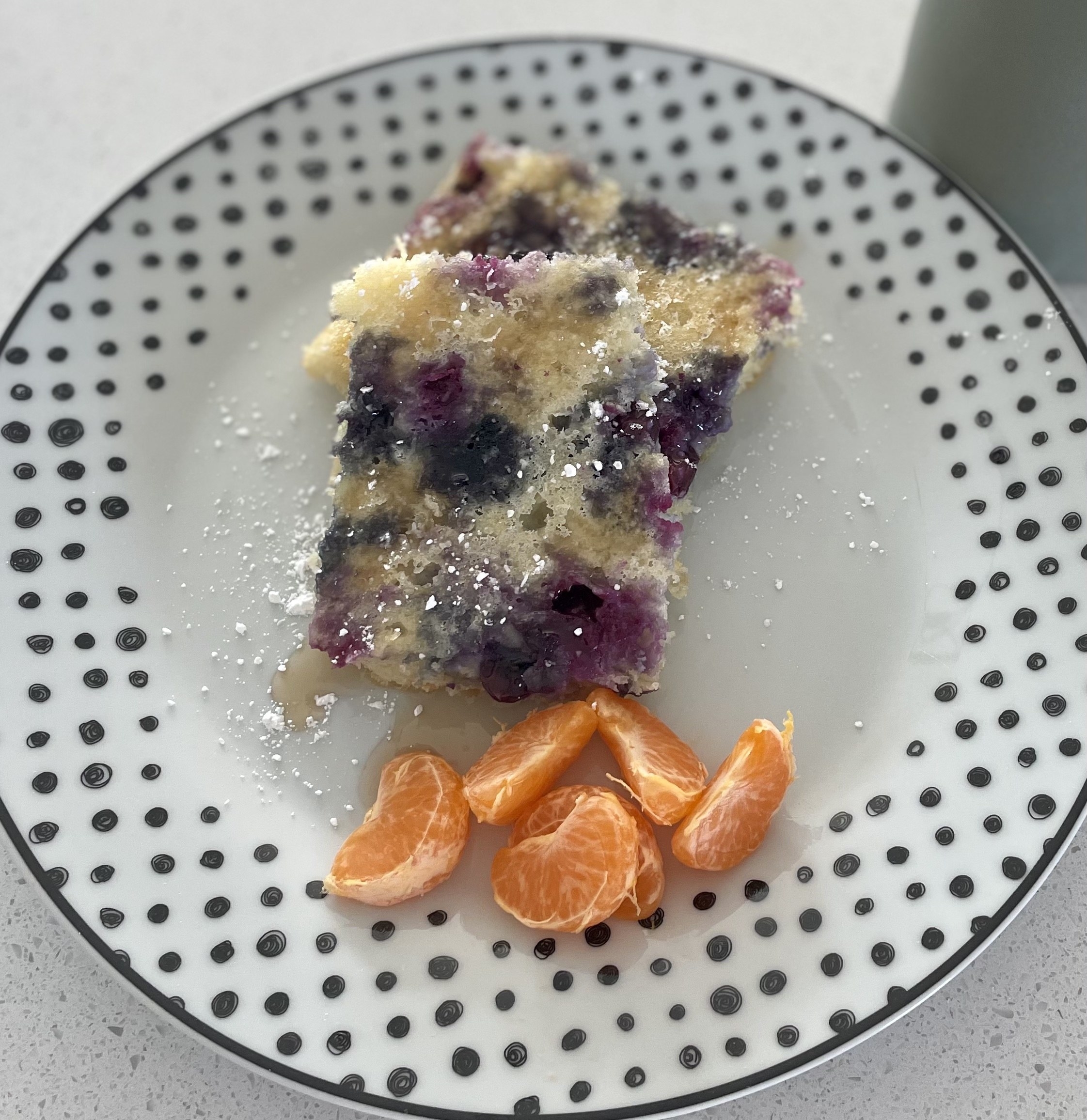 The weather here on Sunday was beautiful, so I didn't want to spend too much time cooking. My husband and I took the kids to the playground in the late afternoon, and I was able to put dinner together quickly once we got home.
Dinner was sheet pan Hawaiian chicken. The biggest things I look for when choosing a recipe is that it is fairly simple, has a good amount of protein, and includes vegetables. This recipe checked all those boxes!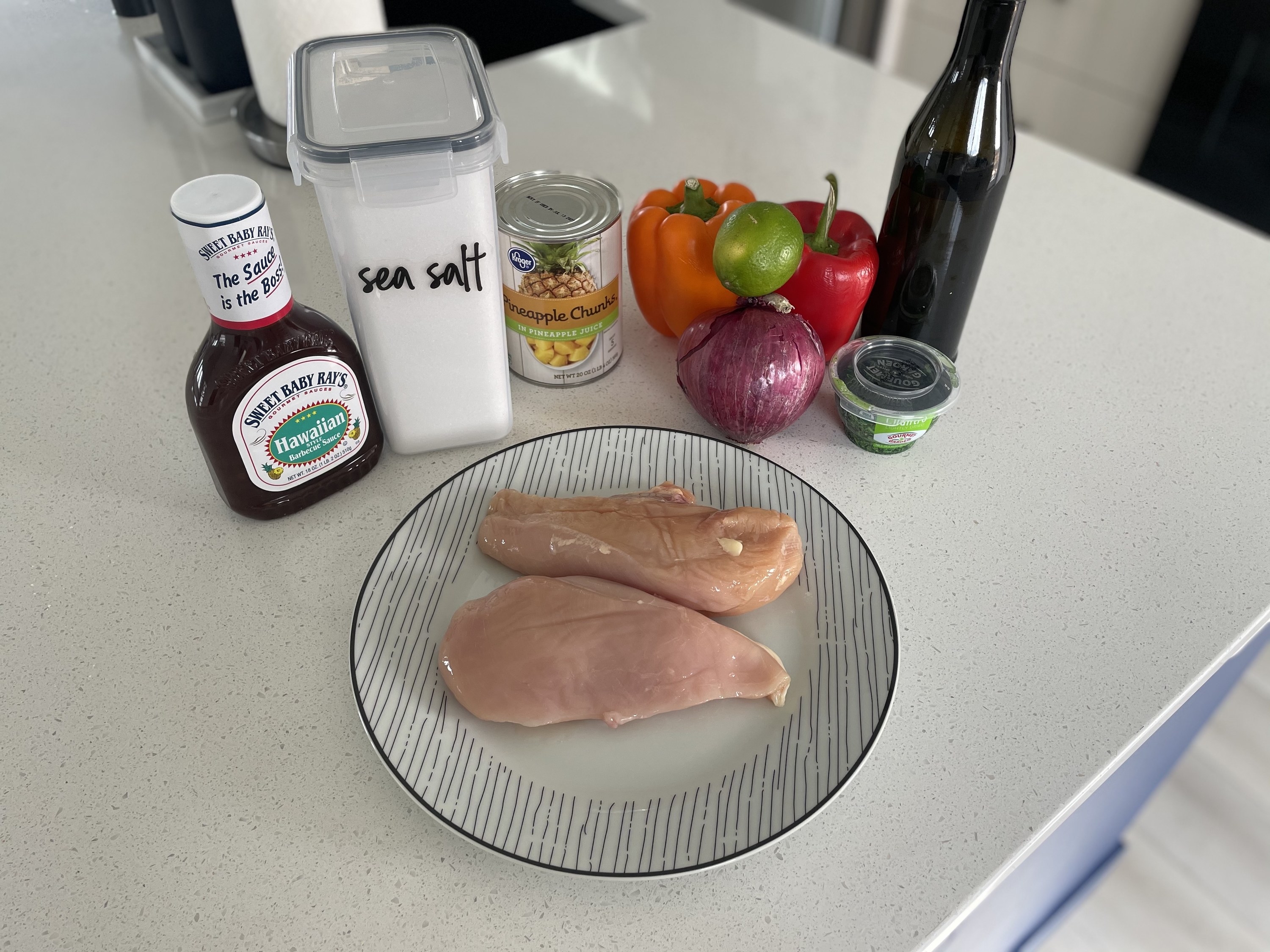 Prep was minimal: just a bit of slicing and dicing, then tossing everything onto the sheet pan.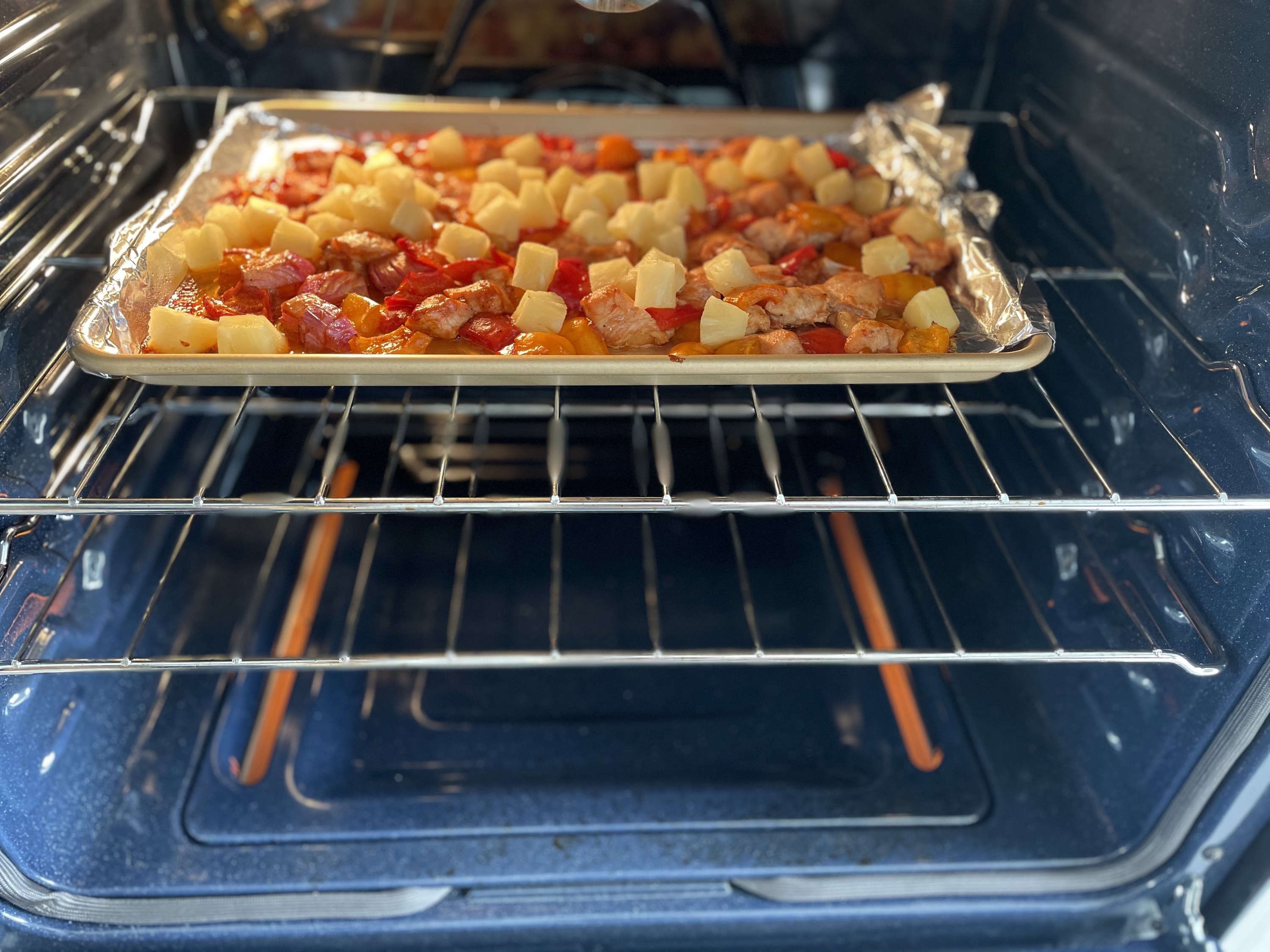 I also loved this because it gave us a taste of the summer flavors that are right around the corner.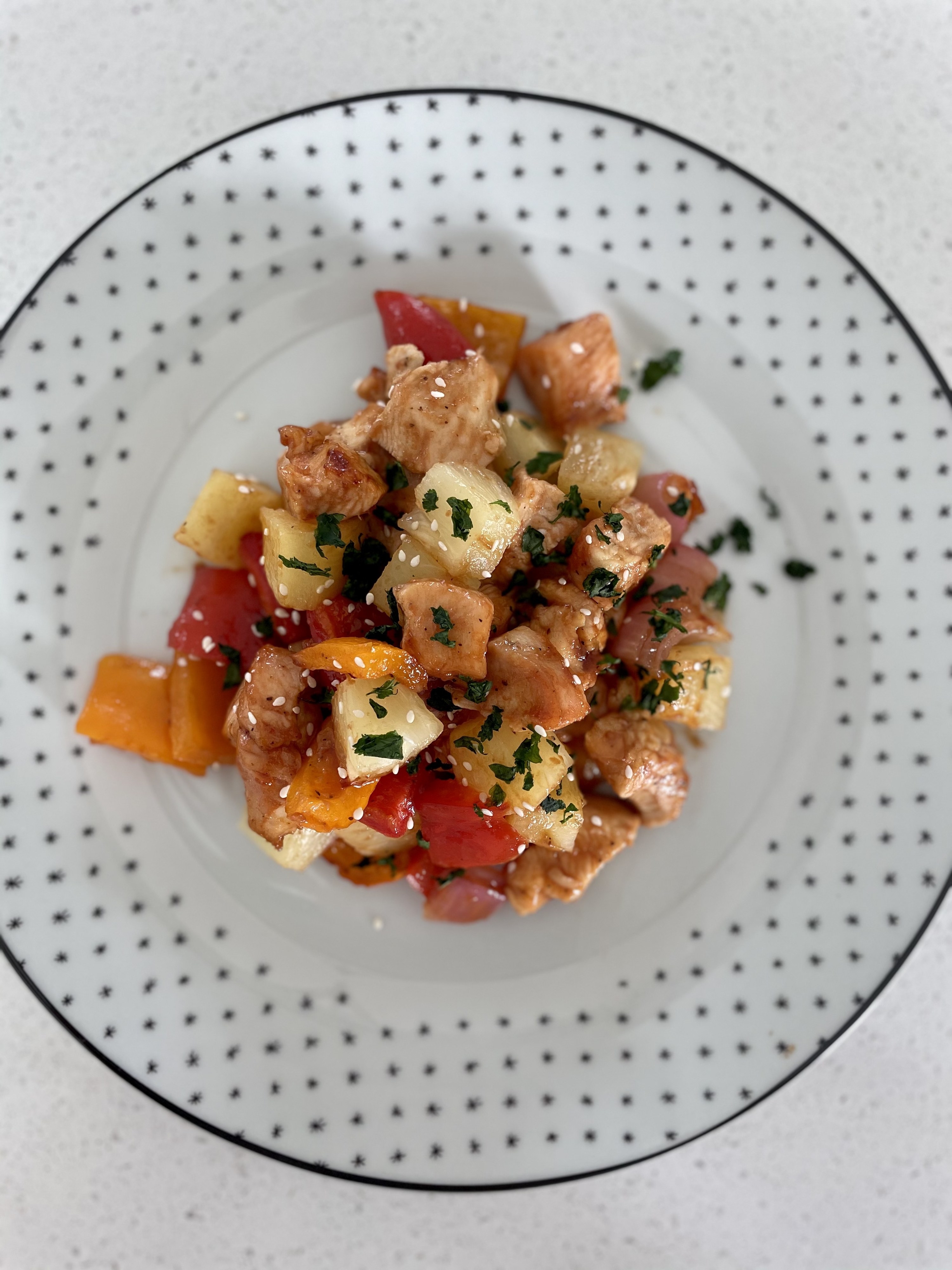 Breakfast and lunch were leftovers. For dinner, I broke out my Instant Pot to make a big batch of barbacoa beef to use as the base for burrito bowls.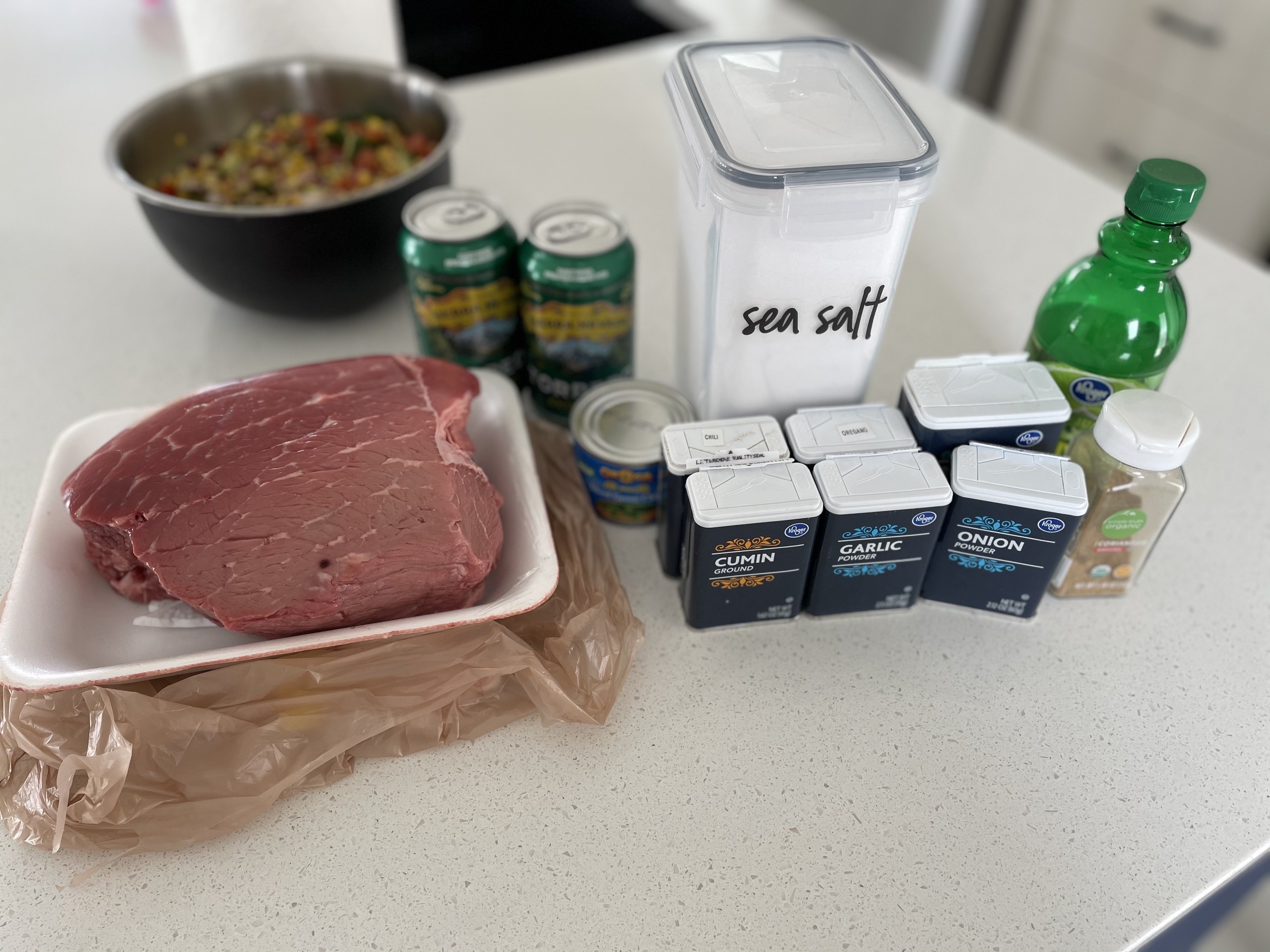 Prepping the meat was quick and easy — and called for a beer braise. My husband often tries different beers but doesn't always love them. This means I have random cans of beer in my fridge for an unknown period of time. This was the perfect recipe to clear out some space on my top shelf.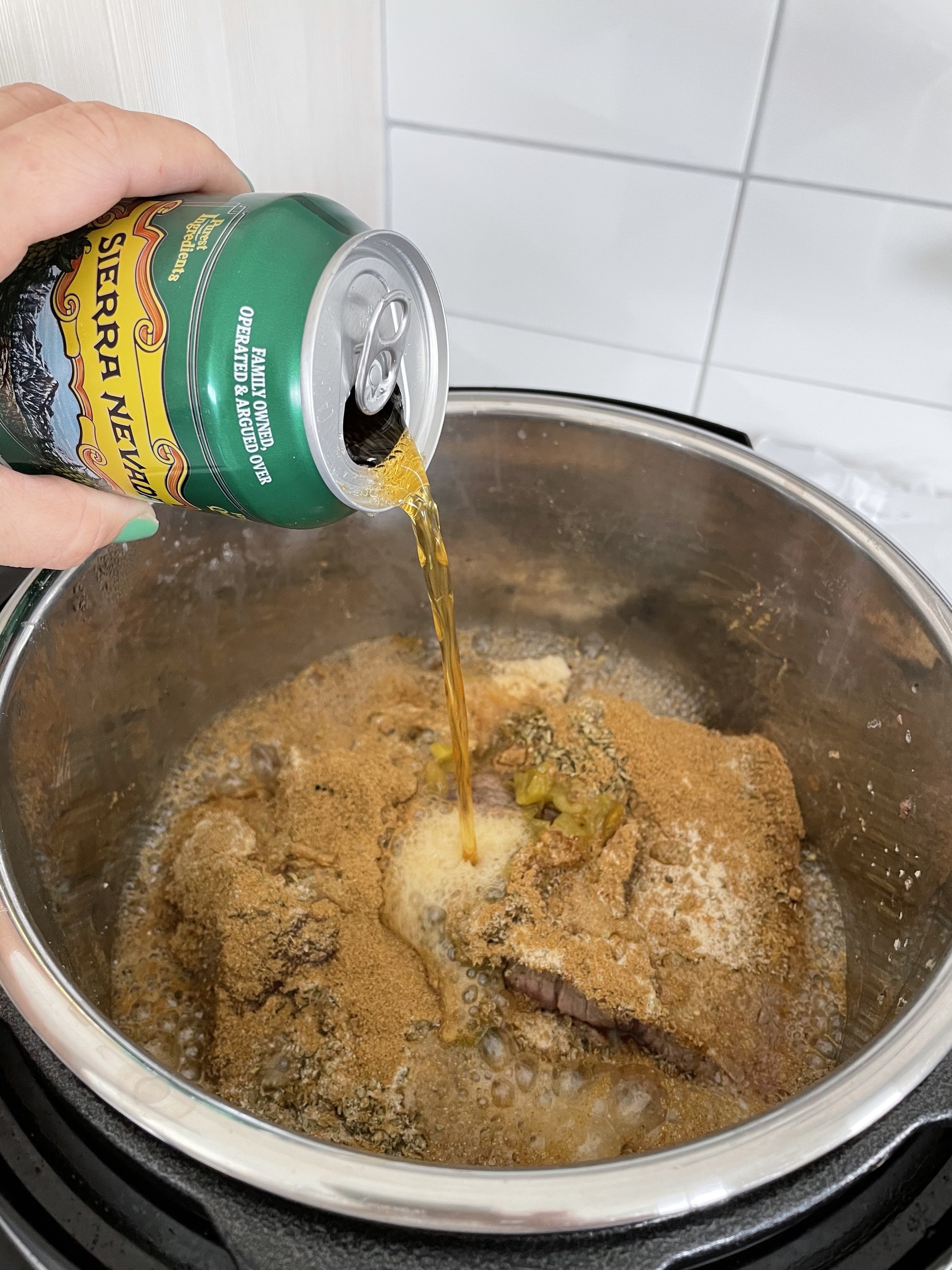 The meat needed about an hour in the Instant Pot, so while it cooked, I made a side of rice and a fresh corn salsa.
I heated the corn on the skillet (you also could char it on the grill if you wanted) and then after it cooled, combined it with the other ingredients to make the salsa.
Soon the beef was done — and I dropped it into my stand mixer to quickly shred it.
Then it was time to put everything together. This was *really* good — and it made enough for leftovers later in the week.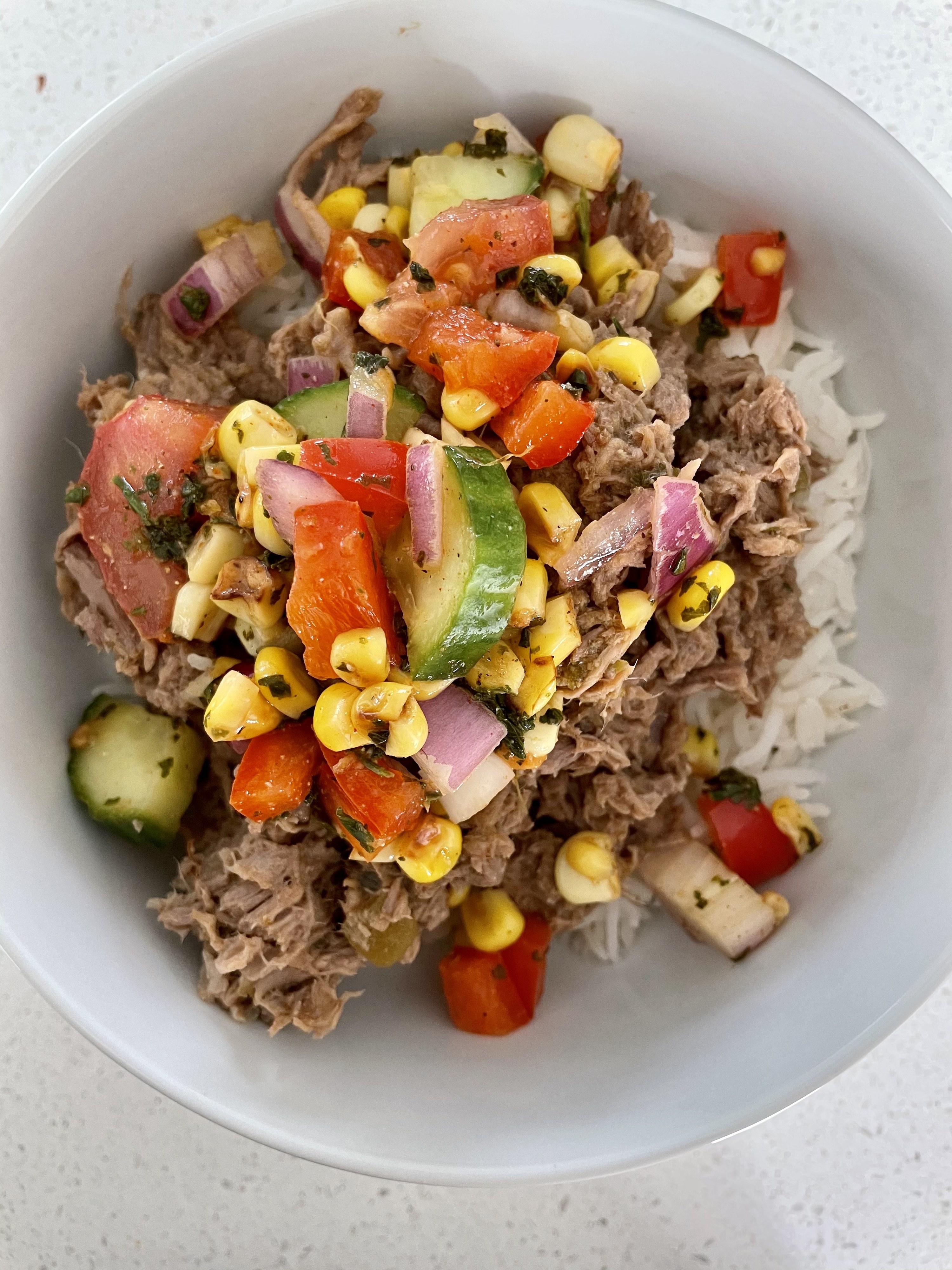 On Tuesday, breakfast and lunch were leftovers. It was cold and rainy all day, so it was the perfect opportunity to keep my toddler busy at home — *and* make a sweet treat to enjoy for the week.
Baking with my toddler can sometimes be a challenge. She doesn't like to wait to start taste-testing anything, so I find it easier to give her a job that also lets her have a little treat.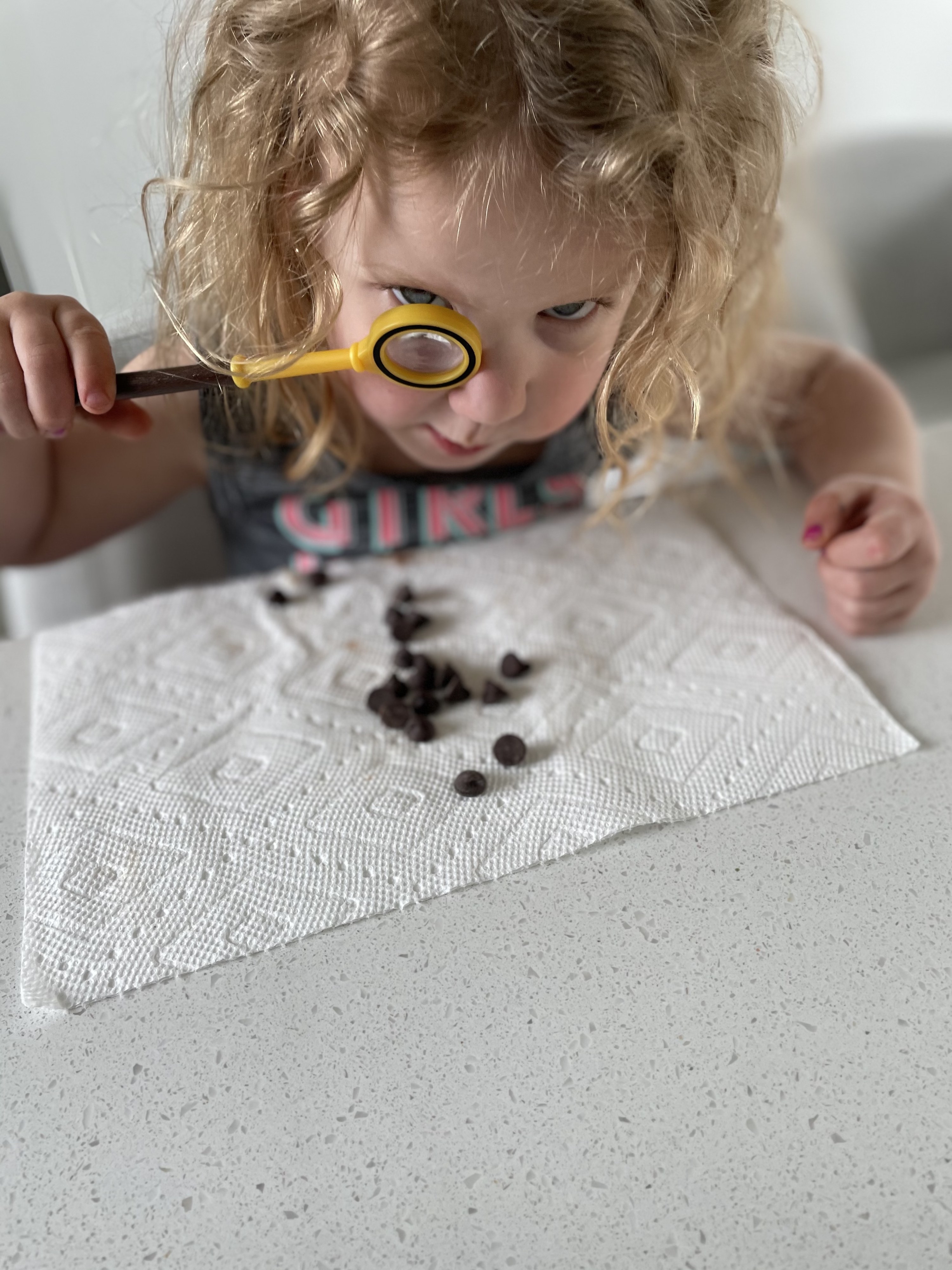 These cookies always end up being a perfect combination, IMO. The inside always stays soft, but the outside has a bit of crunch.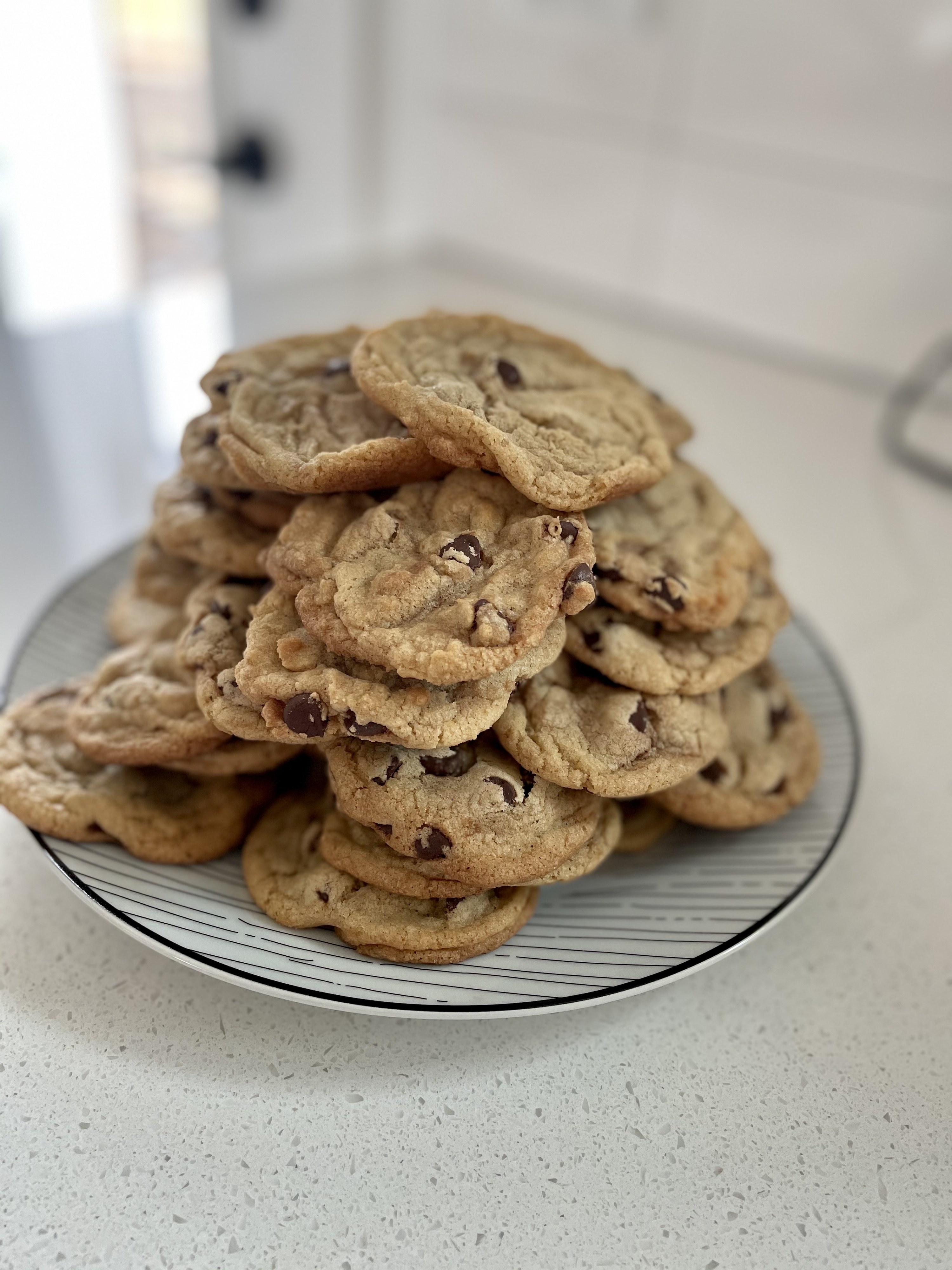 These turned out great. I kept it super simple and served them with chips. My only regret was not checking my fridge prior to my grocery delivery, because it was too late when I discovered we were out of pickles.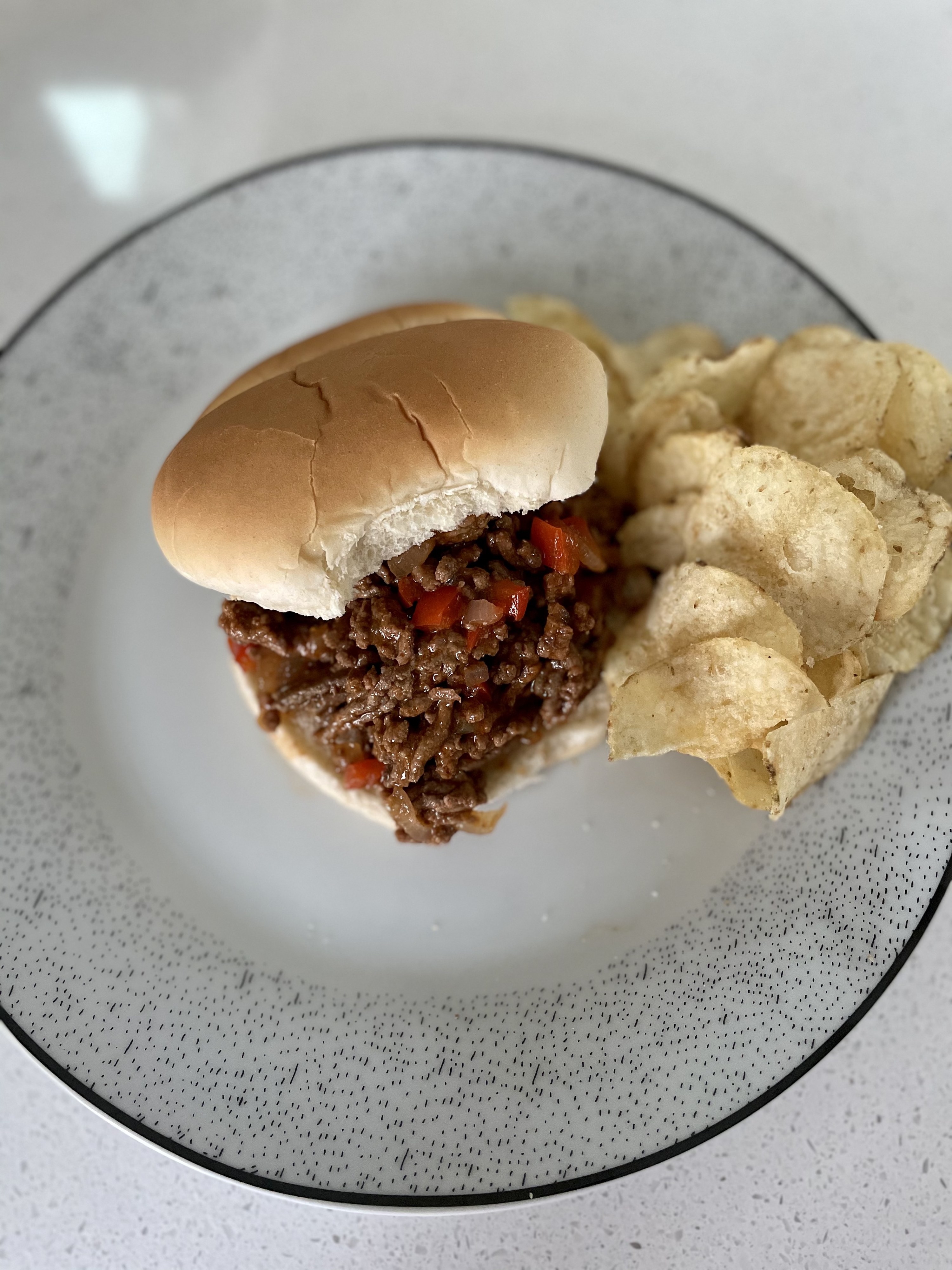 Breakfast was the last of the pancakes, and lunch was leftover sloppy Joes. For Wednesday's dinner, I went back to one of my favorite cookbooks and its recipe for Greek chicken pilaf bowls.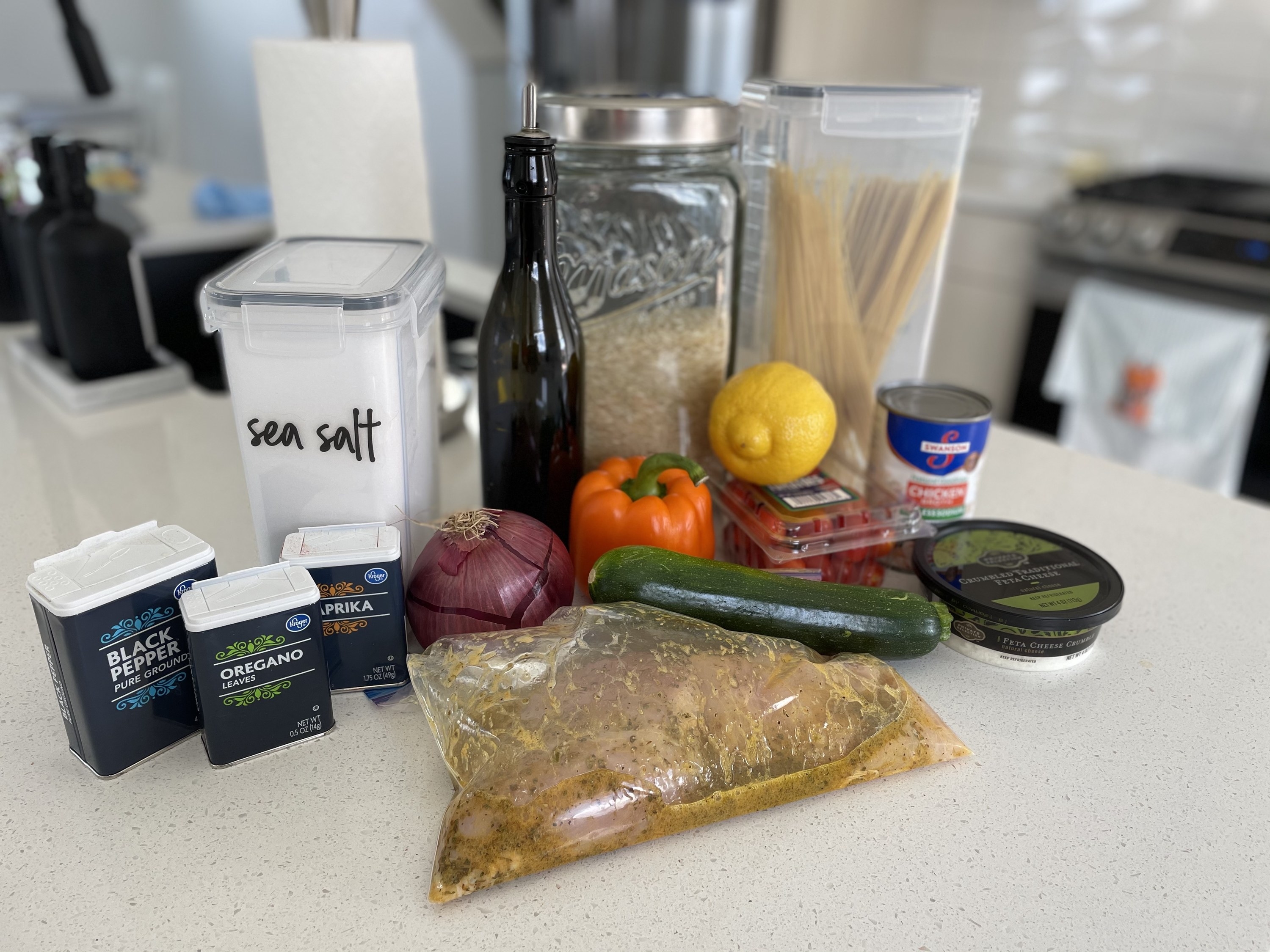 The recipe was simple and convenient — everything cooked on the sheet pan, and I made a pot of the rice at the same time.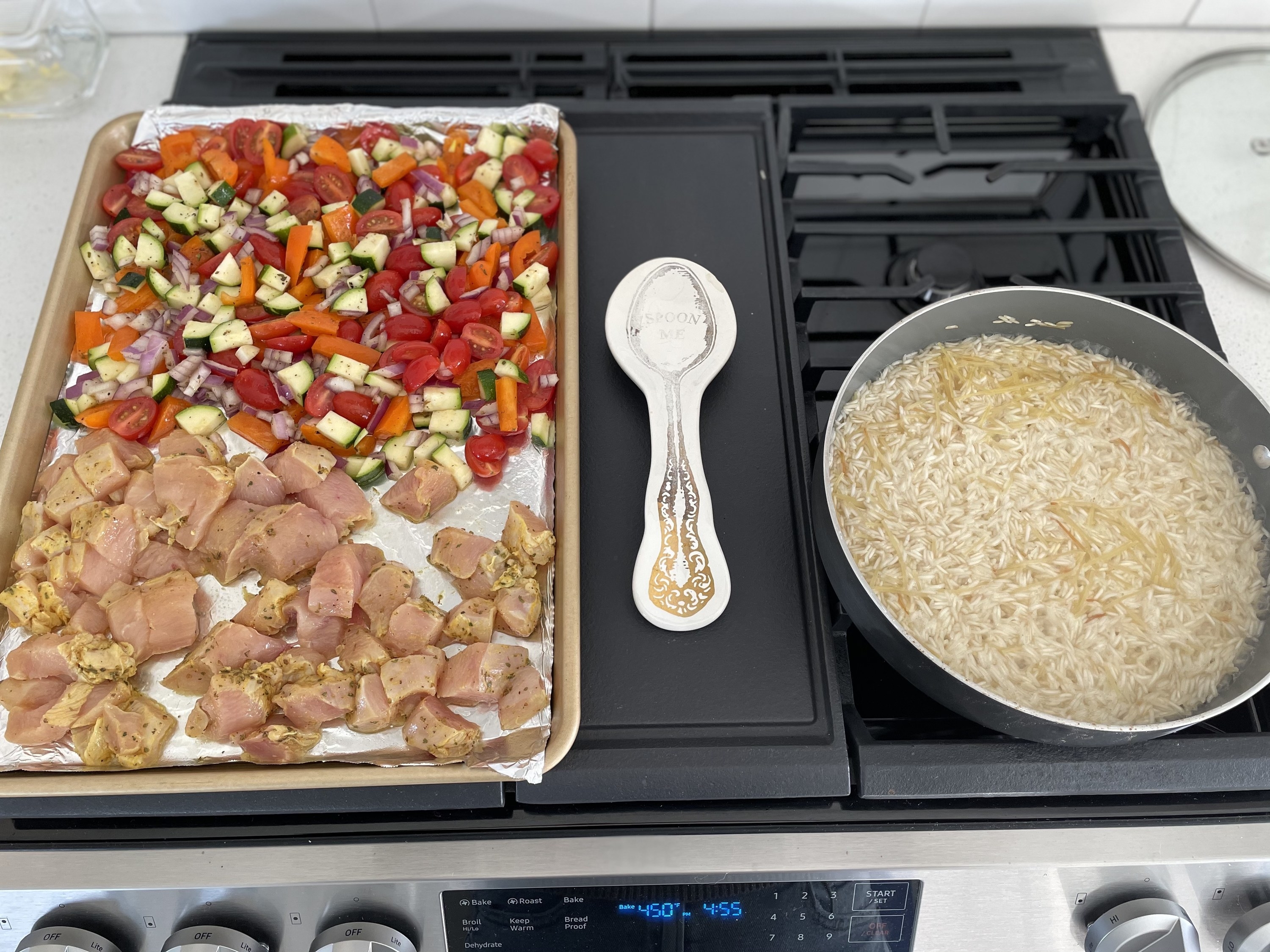 Here was everything all together — topped with some feta and lemon for extra flavor: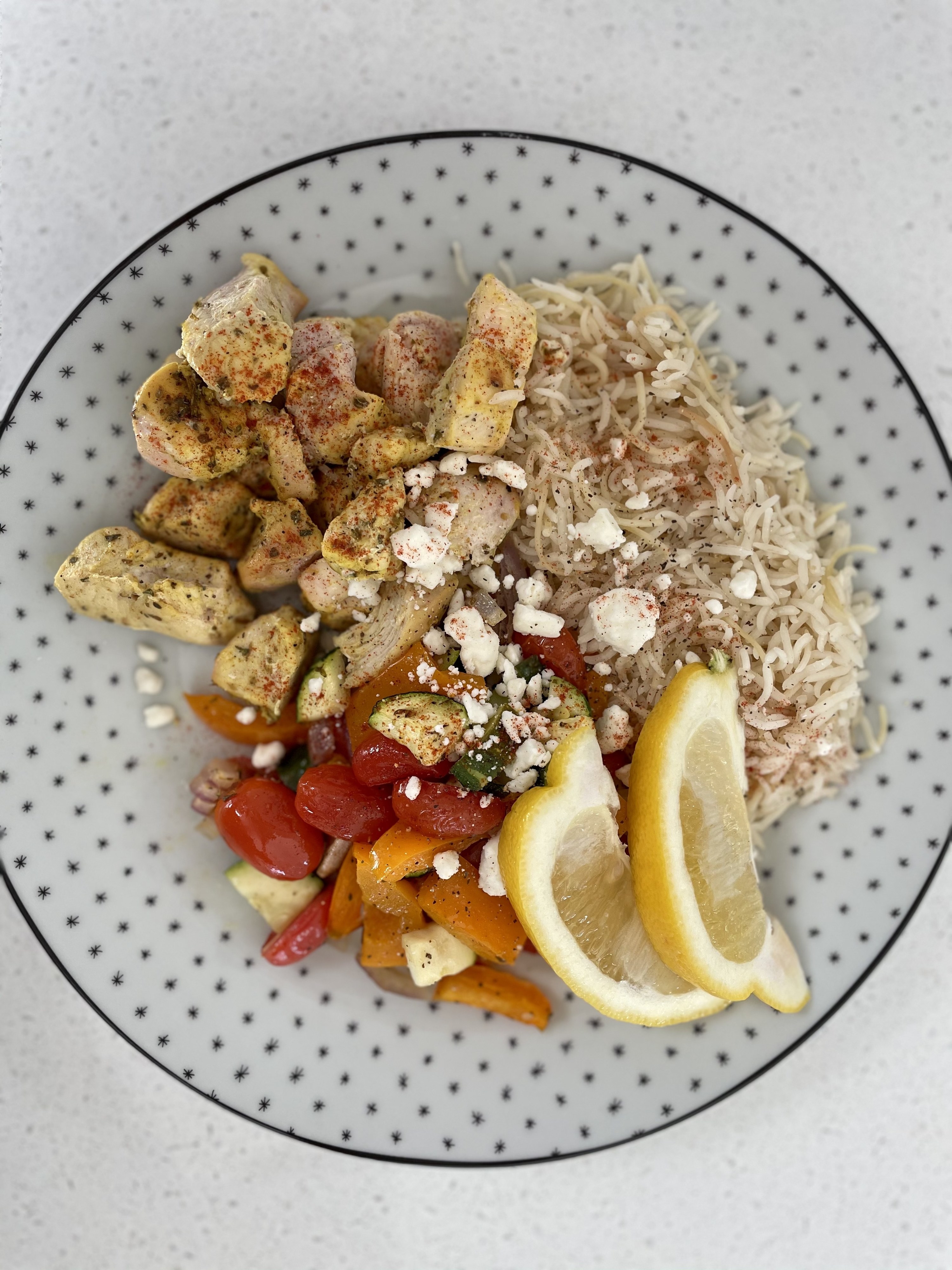 Breakfast was pick-your-favorites from the pantry, and lunch was leftover Greek bowls. Thursday dinner was taco night! If my 6-year-old got to pick dinner everyday, we would have a rotation between three things: burgers, pizza, and tacos. I used this recipe for shredded chicken tacos get in one of those requests.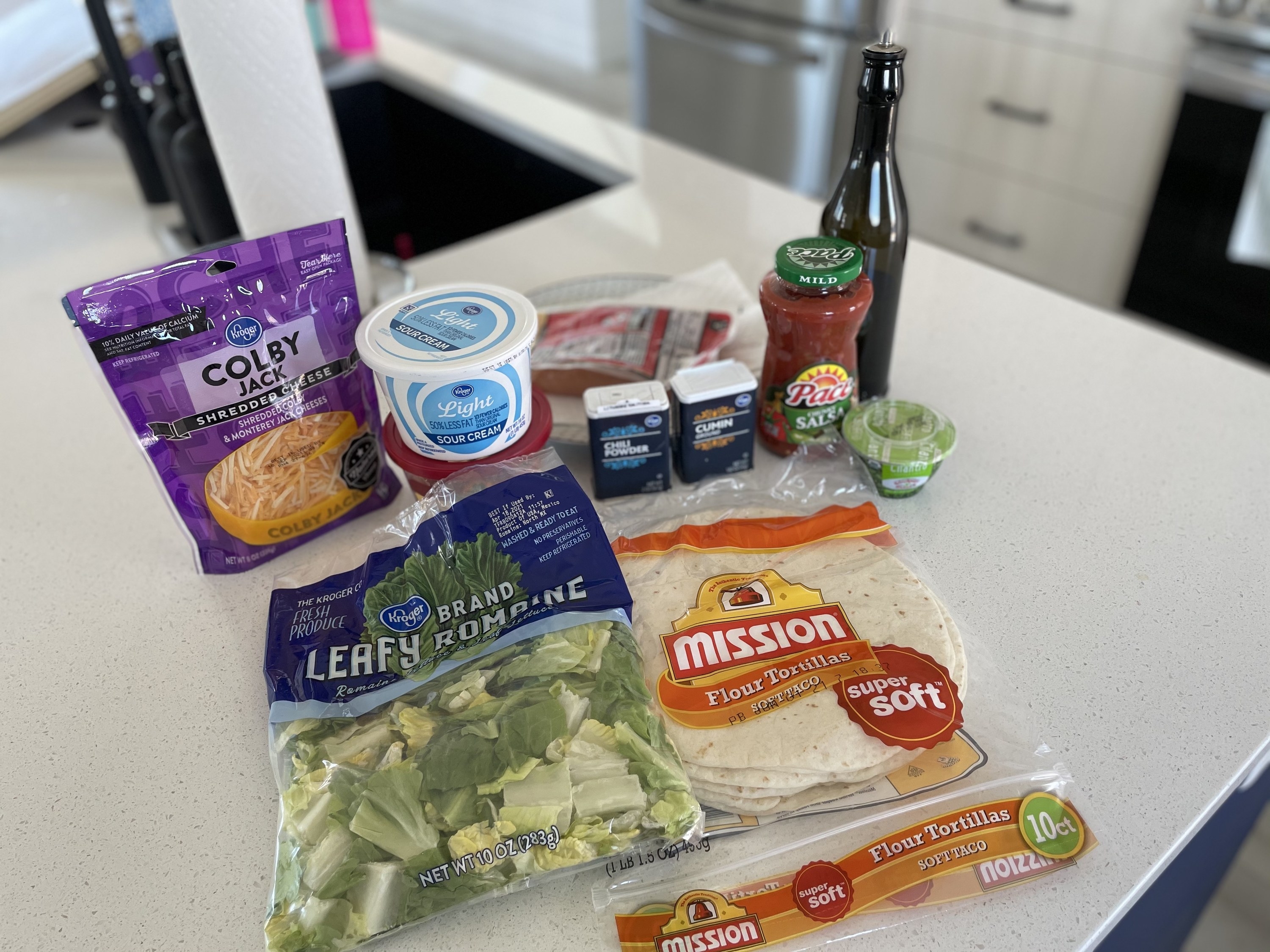 This recipe tells you to cook the chicken on the stovetop, but I used my Instant Pot instead to save time and effort.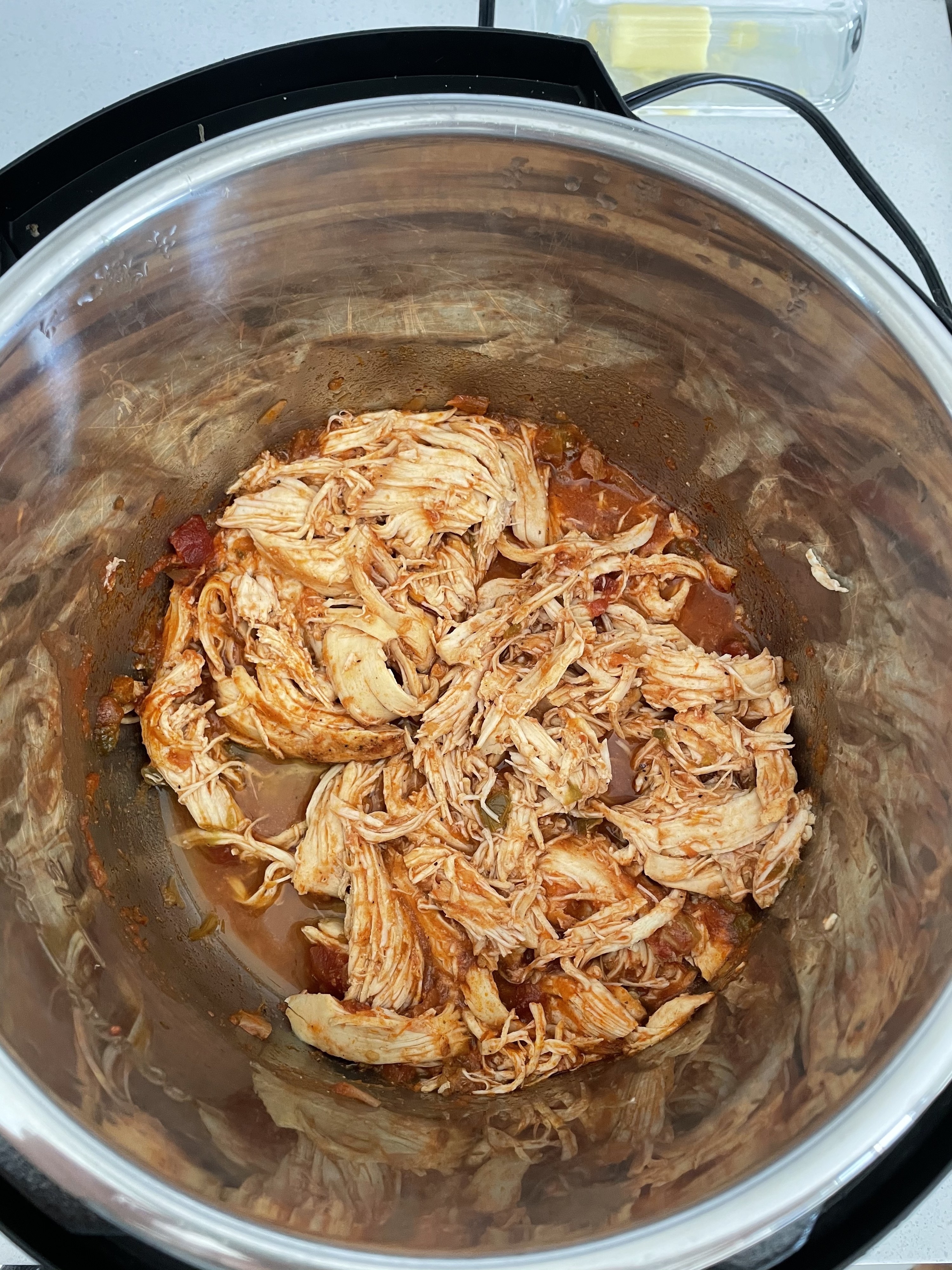 Once the meat was cooked, I shredded it — and everyone built their own tacos.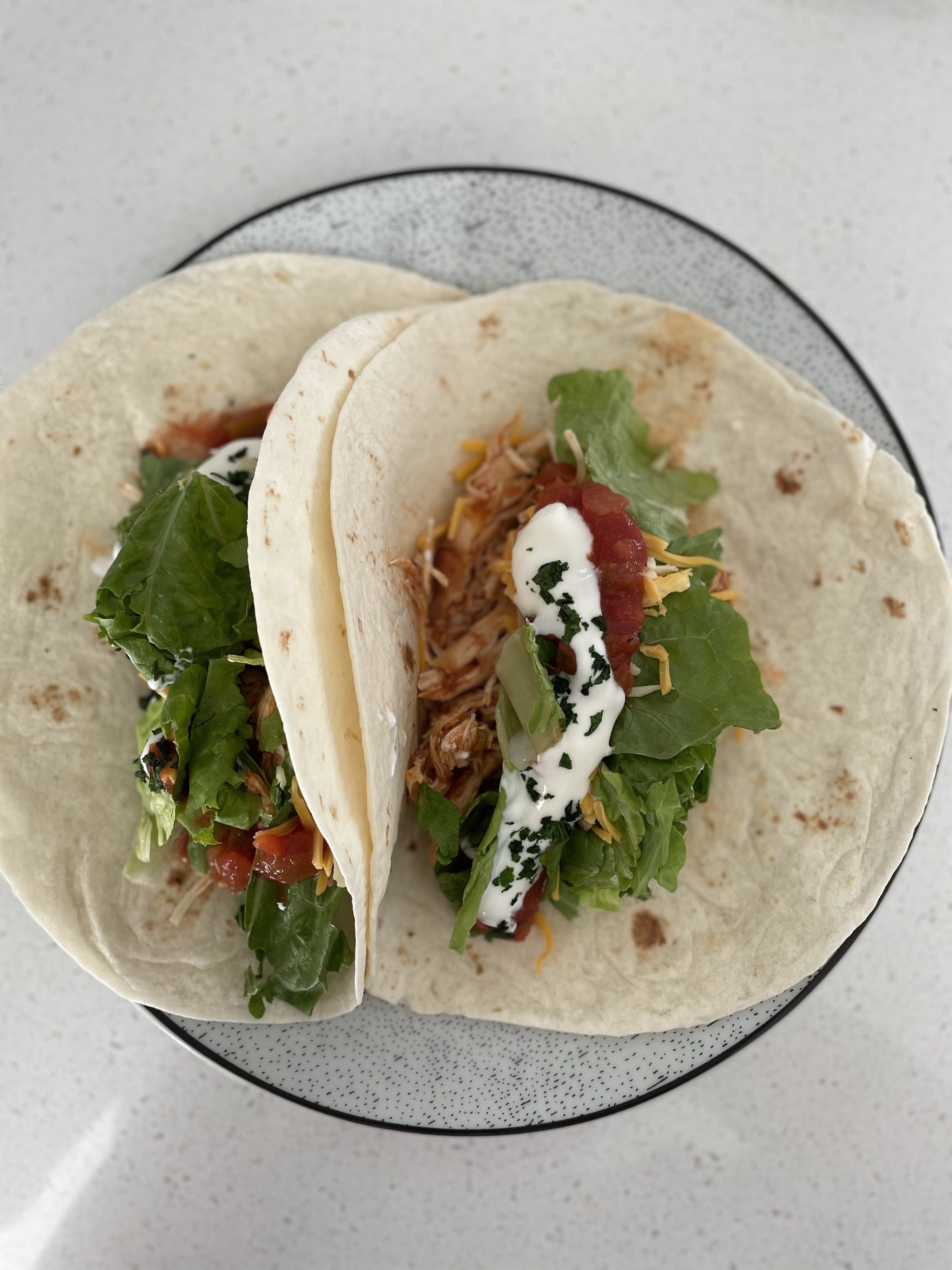 Friday was pantry favorites for breakfast, and (you guessed it) leftovers for lunch. For dinner, my husband and I went out for a date night — and the kids got to order pizza.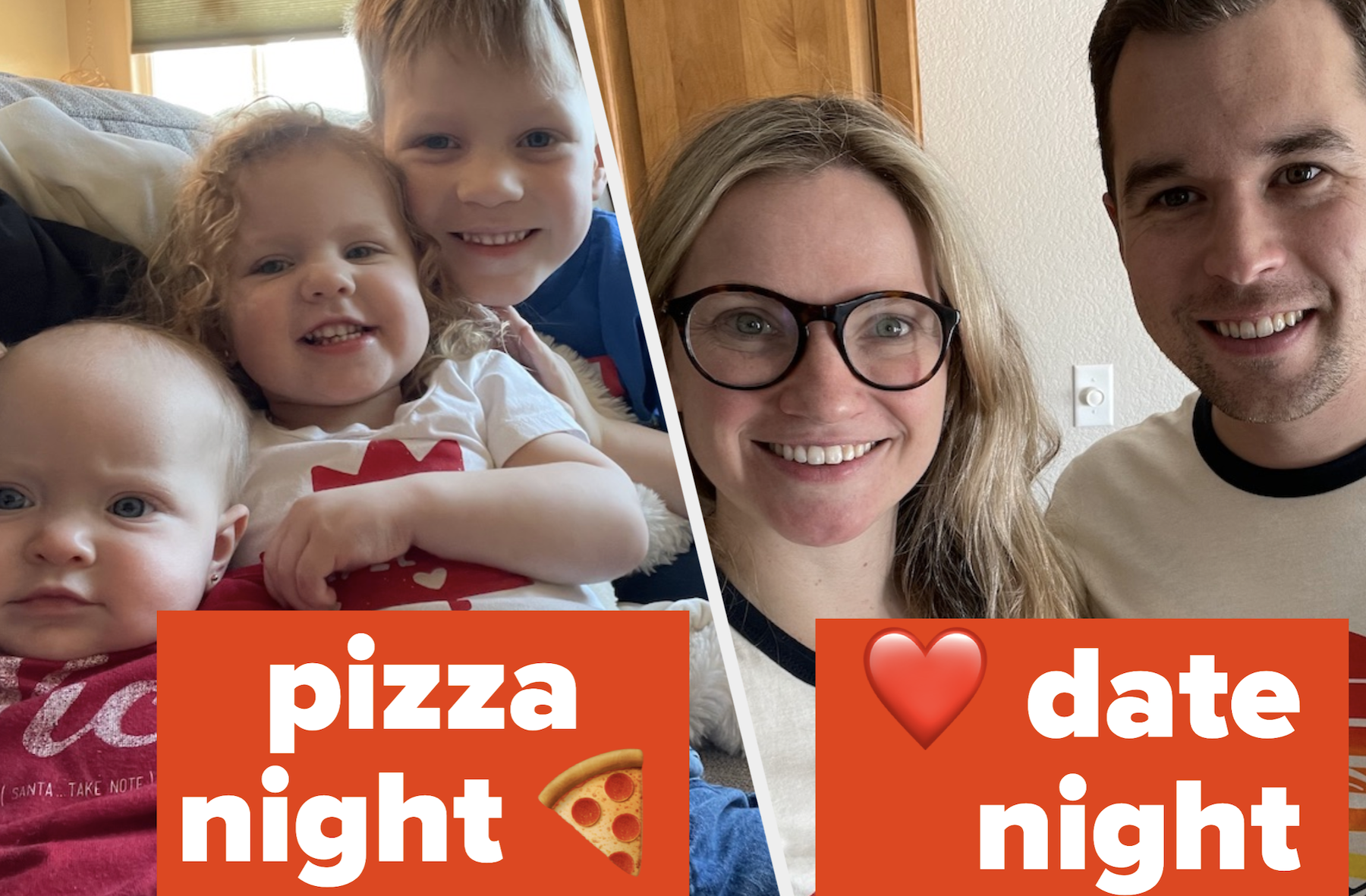 Breakfast was eggs, bacon, and toast — and lunch was leftovers. Dinner was looped into the following week's shopping plan. And then the process started over again! 🛒
When you're in the thick of it, trying to shop, prep, and cook meals everyday can be daunting. However, with a set plan and a little preparation — plus favorite reliable recipes that you gather over time — you can really simplify things to help yourself out.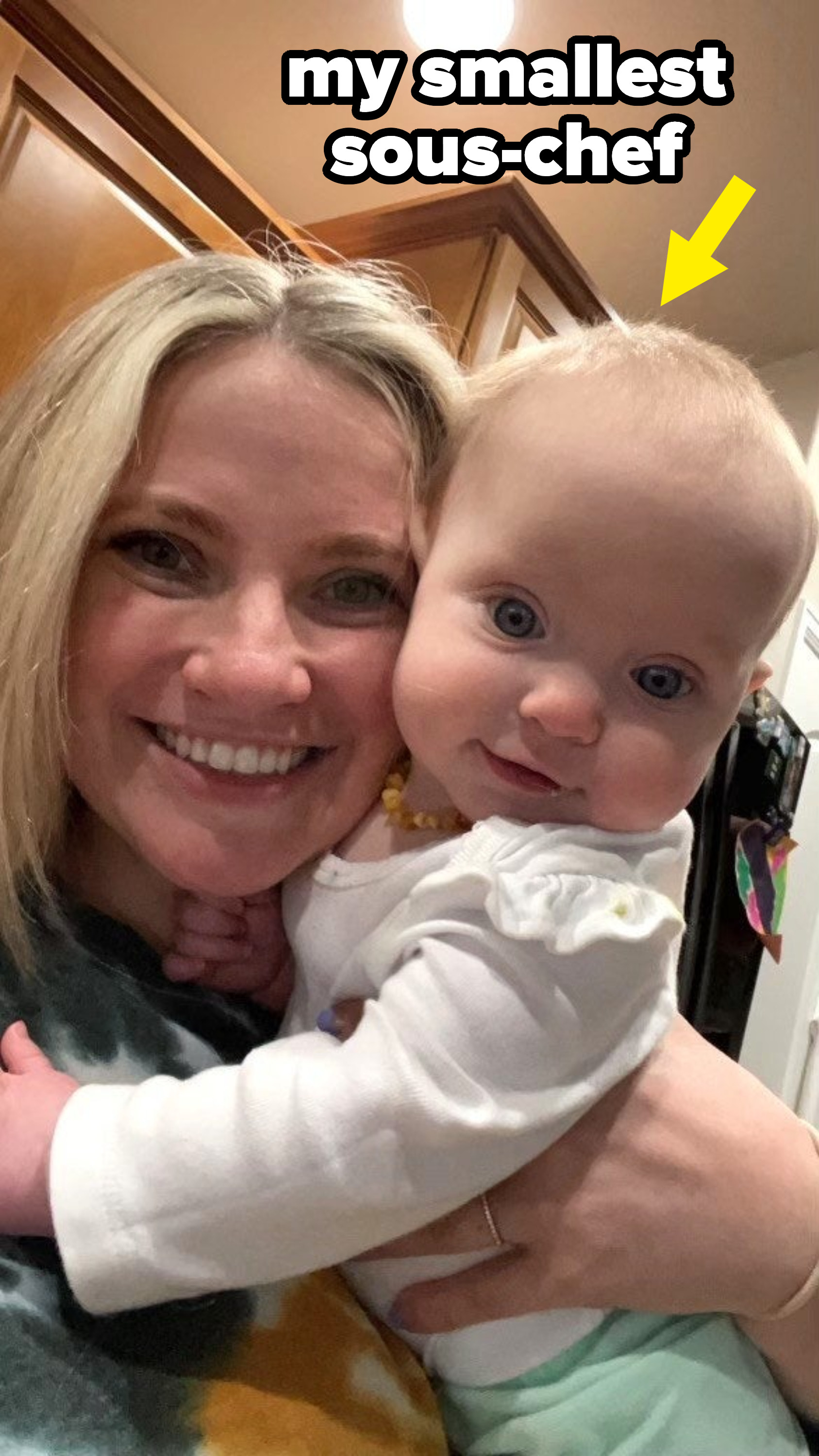 As an added disclaimer, feeding kids is hard. They are picky and always changing what they like. As usual, my kids thought everything was gross, even if they secretly liked it. 😉
What does shopping and cooking look like in your household each week? I'd love to hear about it in the comments below!