17 Reasons Why The Amazon Kindle Was The Best Investment I Made Last Year
You could say it helped ~re-kindle~ my love for reading.
We hope you love the products we recommend! All of them were independently selected by our editors. Just so you know, BuzzFeed may collect a share of sales or other compensation from the links on this page if you decide to shop from them. Oh, and FYI — prices are accurate and items in stock as of time of publication.
1.
I didn't want to admit it at first, but it's much more convenient to read on a screen than actually holding a book. I'm not sure whether this was because I was so used to digital screens but I found myself reading faster on the Kindle than I did with physical books.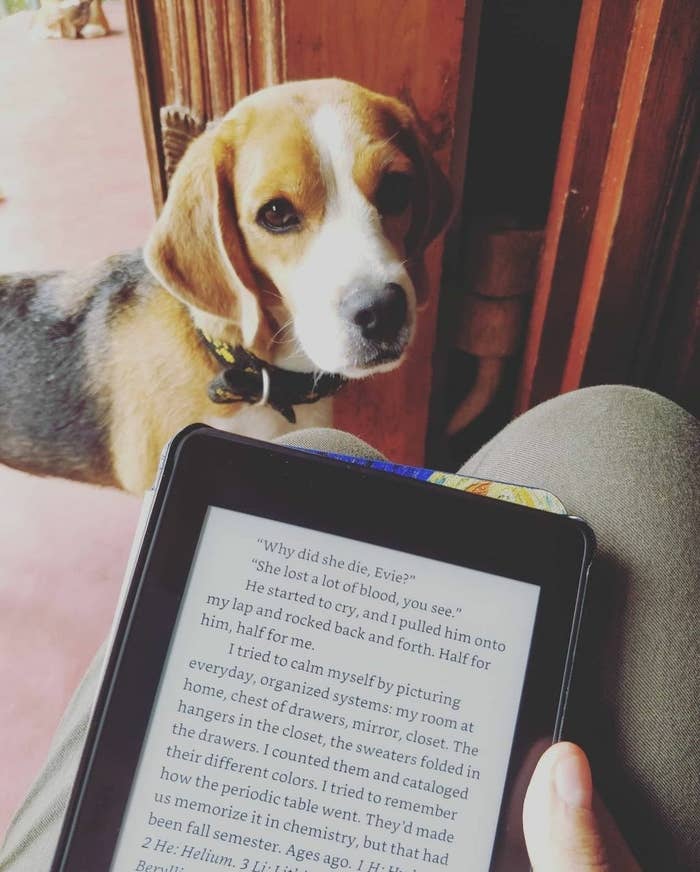 2.
You can have multiple books on one single device. And by multiple, I mean thousands! So if you're like me and like to read multiple books at once, this is a huge win.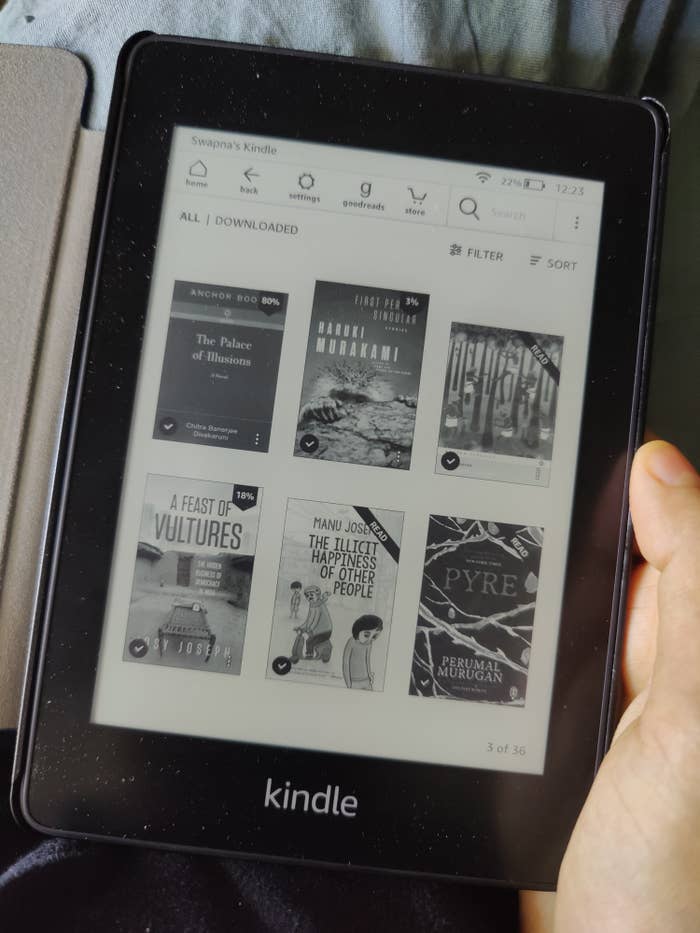 3.
There is no wait time - you can get to reading as soon as you've bought the book. The part I hated the most about ordering books online was having to wait 2-3 days for the order to arrive to my house.
4.
The Kindle has a dictionary feature which I think is the biggest plus for me. I love learning new words and improving my vocabulary, and with physical books I'd always have to reach for my phone to look up words. In the end though, I'd just get distracted by my phone and start scrolling through memes again.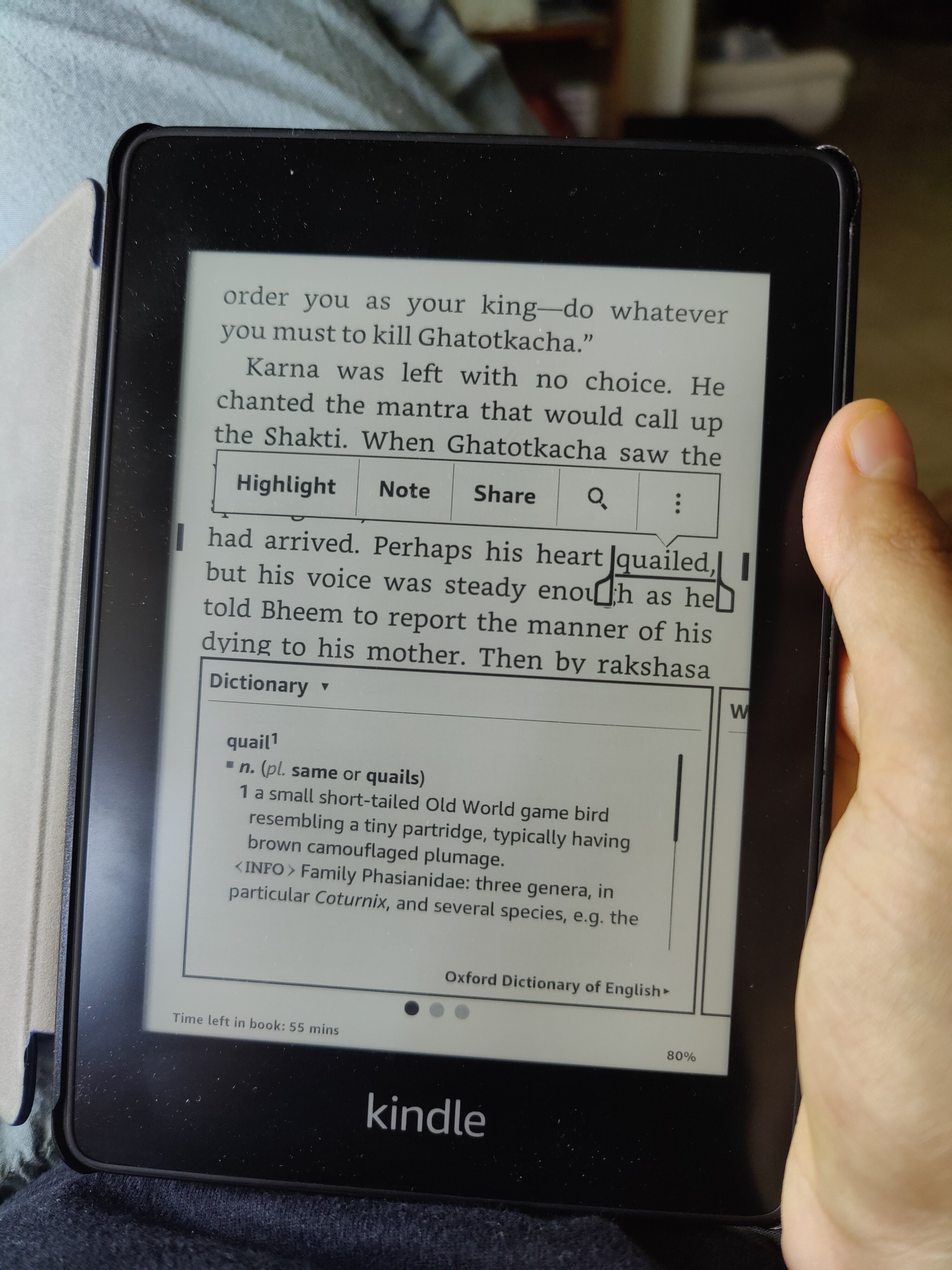 5.
Speaking of scrolling, ever since I started using the Kindle, I've significantly reduced my screen time and the amount of time I waste scrolling through social media.
6.
Because of this, I end the day feeling more productive and go to bed feeling like I know more than what I did when the day began.
7.
Also, just the fact that I've spent a lot of money on this gadget (₹12,999) and need to make the most of it was a motivating factor for me to read more.
8.
The Kindle has an option that let's you see what parts of the book other people highlighted. I think it's super cool to know what bits of the book other readers found interesting.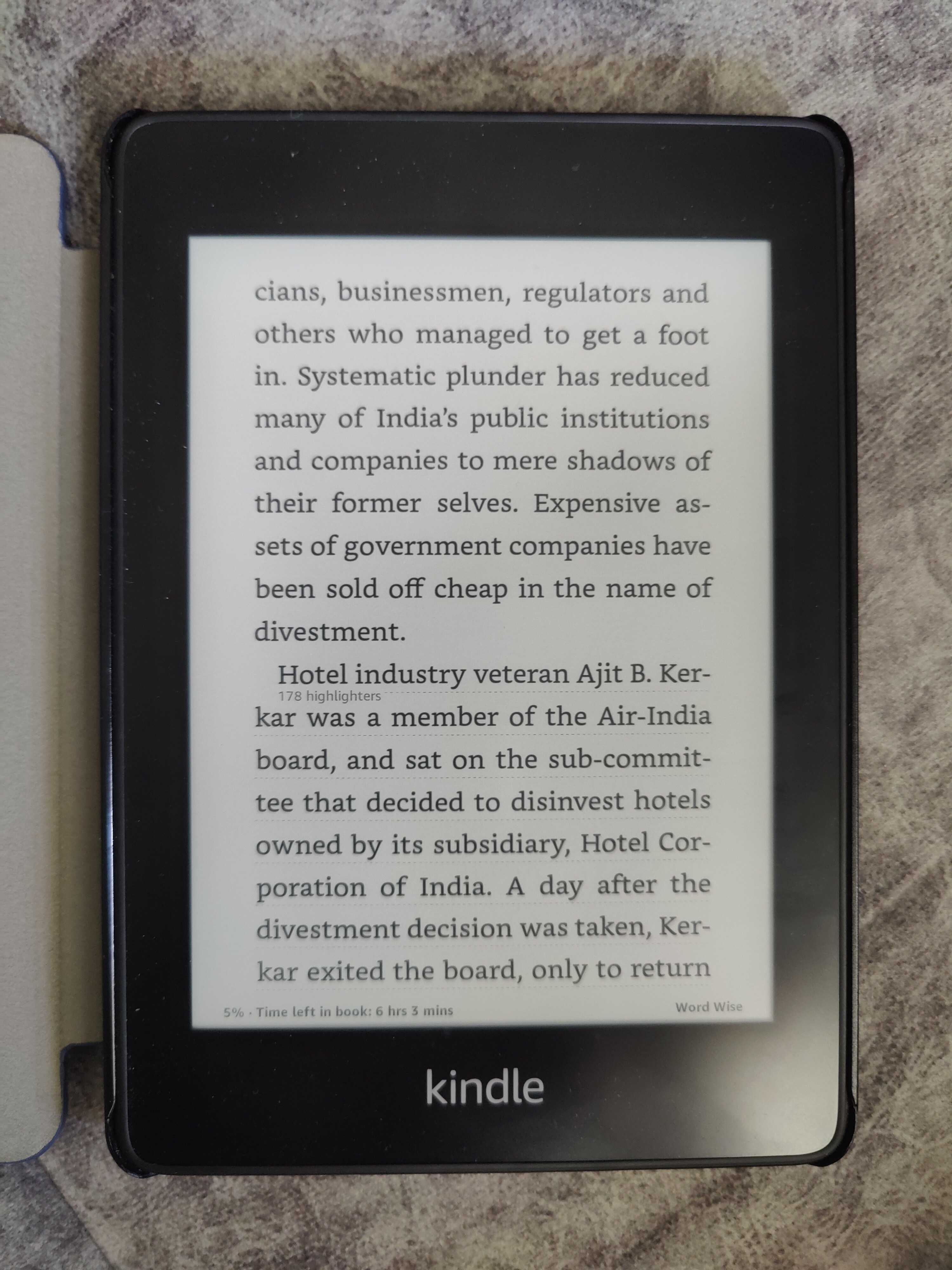 9.
The Kindle Paperwhite has a dark mode that inverts screen colours so its easier to read at night.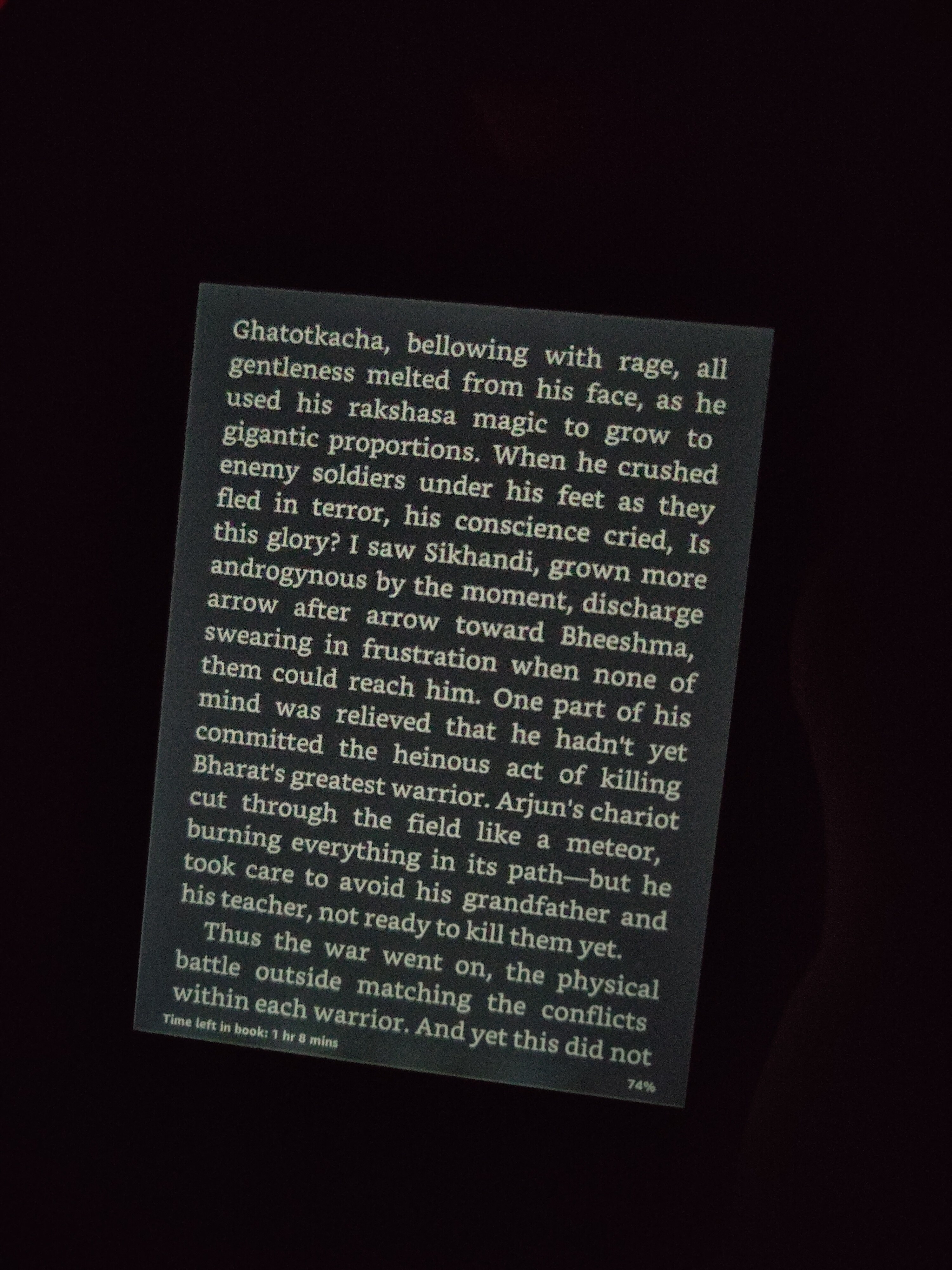 11.
Not to mention how easy on the eyes this screen is. I used to read on the iPad and mostly at night and I always wound up straining my eyes too much.
12.
This Kindle is waterproof so you can bring it along with you to the pool, or even read in the shower. Not saying I do that, but it's always nice to have an option! 😂
13.
The Kindle Paperwhite is as tiny as my palm and easily fits even into the smallest bags I carry.
14.
You can share books between different devices under the same Amazon account. This is super useful to me because my brother has a Kindle as well, and we don't have to exchange devices or spend on the same book twice.
16.
You can sync your device to your Goodreads account and check out book reviews before deciding whether or not you want to invest in a new book! It also gives you personalised recommendations based on previous books you've rated. 😁
17.
Lastly, and this is going to be corny, but this little device has re-kindle-d my love for reading and I ended up reading over 40 books last year, and can't wait to see how many more I can put on my list this year!