Each year, Phi Gamma Delta at UCI hosts an annual party, "FIJI ISLANDER"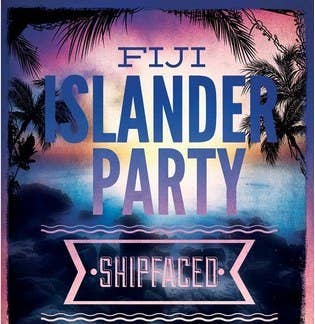 Update:
Some have accused us of instigating this situation. In truth, we had established civil email communication with the Phi Gamma Delta President more than 24 hours before the event, wherein we attempted to resolve the issue peacefully by laying out clearly the offensive nature of their event and easy steps they could take to resolve the issue without incident. Yet the event still happened, appropriation and all. These are the email records, with personal identifying information blacked out for obvious reasons.
"J" is the Phi Gamma Delta President, "P"/"C" and "S" are concerned students.
Phi Gamma Delta's official nickname is FIJI. Apparently, this nickname should take precedence over FIJI THE PEOPLE. FIJI THE ETHNICITY. FIJI THE CULTURE.
SINCE WHEN DID A HISTORICALLY WHITE MALE INSTITUTION SUPERCEDE ENTIRE COMMUNITIES AND CULTURES?
IRREFUTABLY DE-FUCKING-HUMANIZING.
This event made folks in the community angry.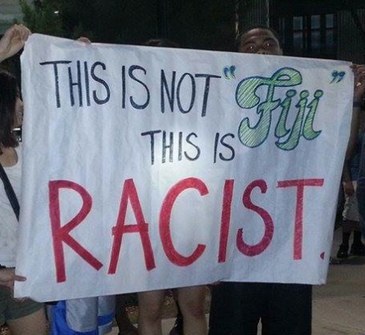 Why? Because CULTURAL APPROPRIATION.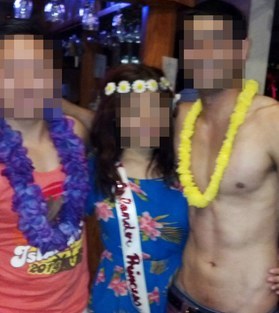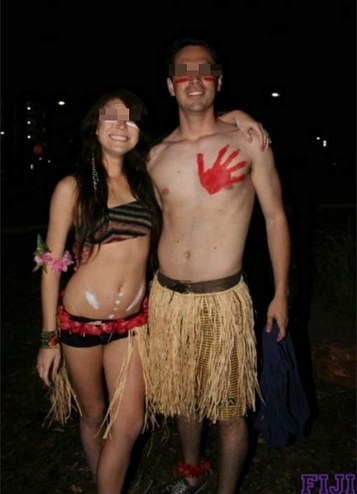 The president of the fraternity was notified of the community's concerns yet the party went on. What did he do? Notify the attendees through an *effective* and *clear* facebook post. So articulate.

The event went on as planned. Cultural appropriation dehumanizes individuals, communities, histories, and cultures.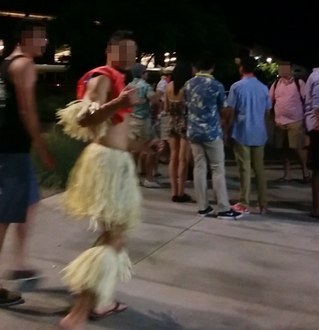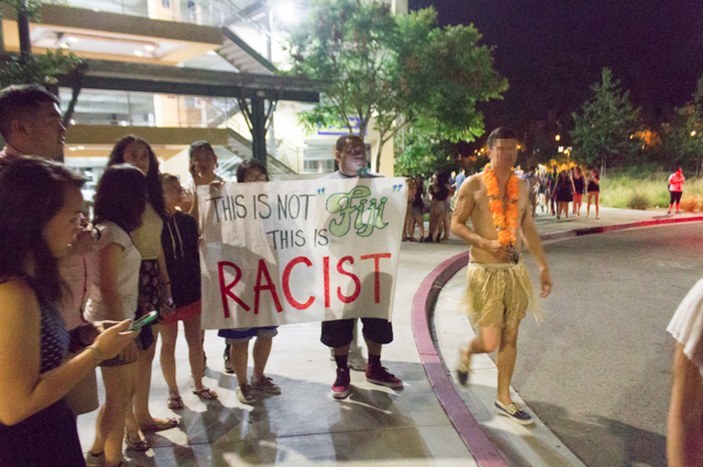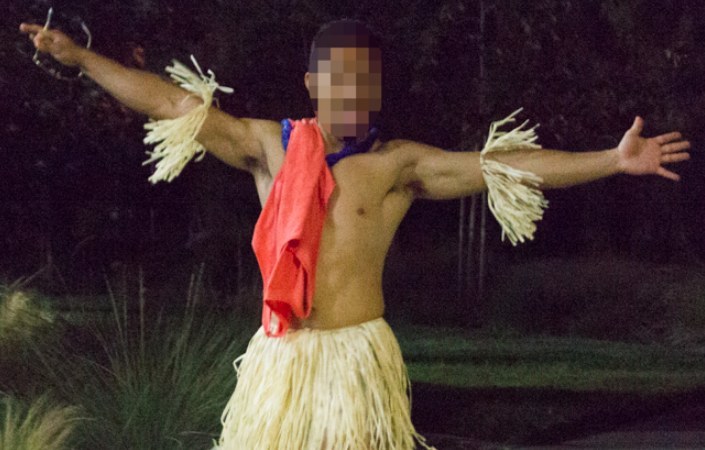 Some partygoers were kind enough to give their middle fingers at the peaceful protestors.
Unfortunately it was not captured on camera.
Fiji is a place. It is a community. It is home. It is NOT a party theme. It is NOT a costume. One attendee claimed the theme was actually "Hawaiian".
Phi Gamma Delta is RACIST. Join us as we challenge the fraternity and UCI to address the blatant displays of racism at UC Irvine.