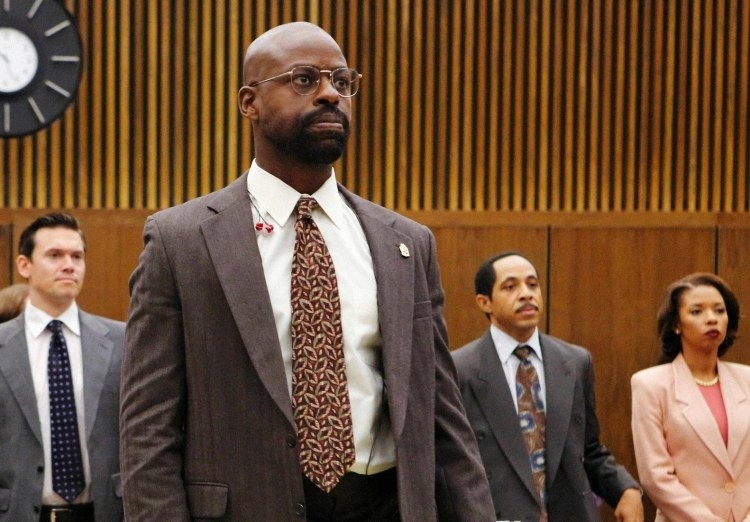 BEVERLY HILLS, California — "You would think in 20 years time this country has progressed to such a place where you look back and be like, 'How interesting that was back then.' But back then is what's happening right now," Sterling K. Brown told reporters backstage at the 2017 Golden Globes.

The People v. O.J. Simpson: American Crime Story won the honor for Best Limited Series at the 2017 Golden Globes; Brown — who portrays O.J. Simpson prosecutor Christopher Darden — explained to reporters at The Beverly Hilton Hotel how the racial issues of 1995 are still relevant today.
"Unfortunately, it's not that surprising because the show is more relevant than what it should be. So the fact that a primarily African-American jury in Los Angeles could find fault with the police department is not that surprising," he said before calling attention to the countless reports of police brutality in recent years. "We have a lot ocular proof over the past two years of police misconduct ... A lot of people don't always feel protected and served."
He praised The People v. O.J. Simpson and the writers and producers behind it for depicting the infamous trial in a way that may have challenged the public's opinion of the outcome.
"I think it's because of all of the things that we've been able to see that there's a level of understanding that people may not have had 20 years ago for that jury to make the decision to acquit ... People who actually celebrated that decision had a chance to see the amount of evidence that the prosecution had and can actually say, 'Well maybe that wasn't exactly the right approach,'" he continued. "People on both sides started to understand each other and instead of just getting in fights all the time."