People Are Using The "Ghost In The Shell" Meme-Maker In The Most Savage Way
The studio's latest attempt to hype up the upcoming film has backfired.
Last week, Paramount Pictures launched #IAmMajor, a social media effort aiming to drum up excitement for Ghost in the Shell, the studio's upcoming adaptation of the popular anime franchise.
The tweet included a link to a meme generator that fans can use to upload a photo and caption responding to the question "What makes you unique?"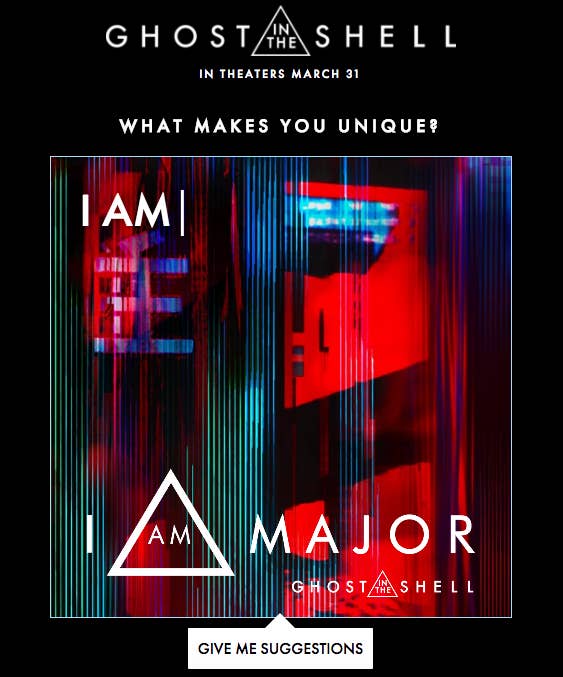 Soon after it launched, some people began using the meme-maker to call out Paramount for casting a white actor as the lead in a beloved Japanese property.
Paramount Pictures did not immediately respond to BuzzFeed News' request for a comment.