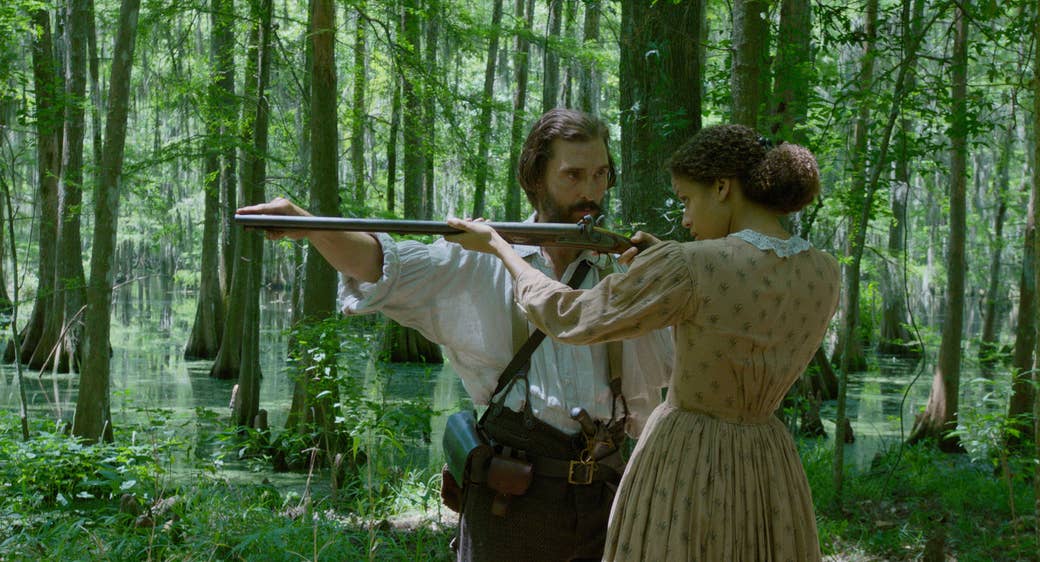 There is no shortage of films about the Civil War, but the upcoming movie Free State of Jones centers on a lesser-known aspect of the time that audiences have never seen explored in depth on the big screen before.

The film, which took director Gary Ross 10 years to research, tells the true story of Newton "Newt" Knight (Matthew McConaughey), a medic who deserted and waged a guerrilla war against the Confederate army. He and a band of runaway slaves and yeoman farmers declared their independence from the seceded South and established a region known as the "Free State of Jones" in their home of Jones County, Mississippi. While the movie does center on its white protagonist, it also often turns its attention to Rachel Knight (Gugu Mbatha-Raw), a former slave who became a crucial figure in Newton's revolt, and, after the war, his real-life wife.
When Newton is branded an outlaw and wanted for treason, for example, it's Rachel who leads him into the safety of the nearby swamplands, which later become the base of his rebel regiment. She also steals a knife from her owner's dressing table so that Newton and his men can fashion weapons for hunting. Though Rachel is continually at risk, she increasingly proves her resilience by rejecting her status as a mere slave in a multitude of ways.
"Nobody in this movie accepts their enslavement … She is, bit by bit, trying to fight for her own freedom in her own way," Mbatha-Raw told BuzzFeed News of Rachel in early May at the Beverly Hilton in Beverly Hills. "There are many facets of a rebellion. You could be a rebel by learning to read — that's a nonviolent way of progressing yourself and empowering yourself," she added, alluding to a moment in the film when Rachel is seen peeking into a room of schoolchildren and quietly reciting the lesson along with them.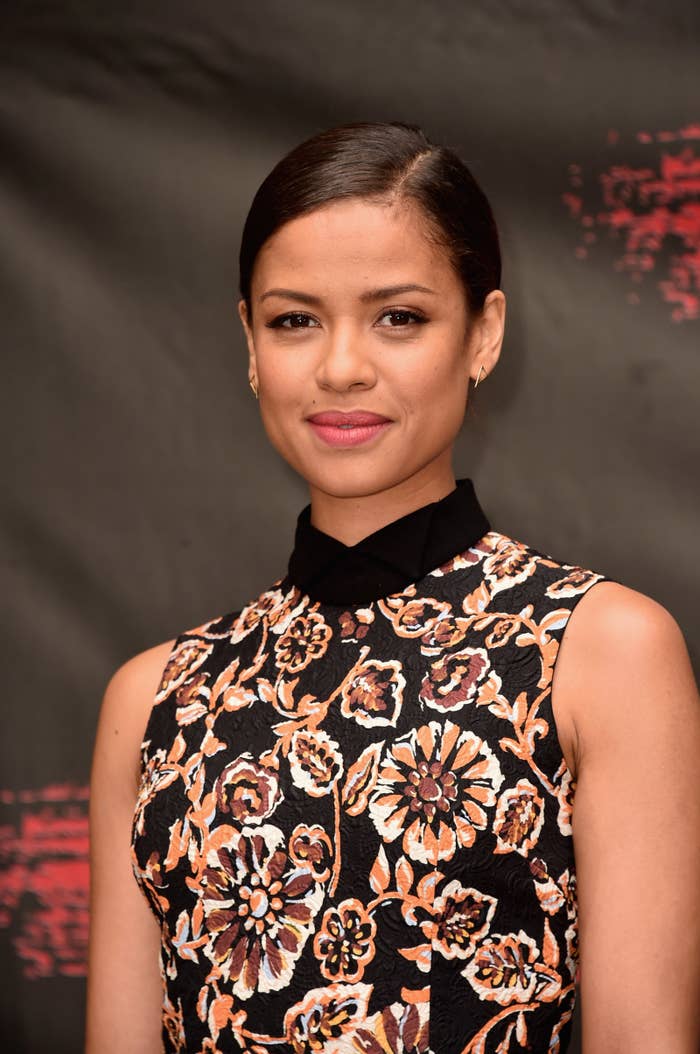 Rachel also learned how to fire a rifle and even joined Newton's squadron in a skirmish against a cavalry of Confederate soldiers.
"What I really responded to was her bravery," Mbatha-Raw said. "It's hard for us to imagine it today, [given] all the freedoms that we have as women … Freedom was not just given to people. They had to demand and fight for it."

Rachel and Newton's eventual union itself was revolutionary for the time, since interracial marriage was forbidden where they lived (and would not become legal until 100 years later, in 1967). Their common-law marriage was one of the first mixed-race unions to be recognized in that area. And after Newt deeded her 160 acres of land, Rachel became one of the few landowning women — and, of course, women of color — at the time.
Whether it was the couple's collaborations or the combination of disparate groups coming together in Jones for a common cause, the mixed-race story of the Free State of Jones struck Mbatha-Raw as "pioneering."
"What was unique about this story was that poor white farmers and escaped runaway slaves united together. It wasn't a black versus white situation; it was almost like an alliance. I didn't know that that happened," said the British actor, who was "happy to shine a bit of light on an area that [brought] people together."
"Somebody like Rachel — [who is] almost living this double life — going from the plantation as a house slave out into the [swamplands where Newton is marooned] by night, delivering information and supplies … when you could get whipped or worse," said Mbatha-Raw, who read Frederick Douglass and Harriet Jacobs' diaries in preparation for the film. "As an actor, you hope that you are telling a story that has a truth that transcends time and culture. Sometimes you do have to acknowledge the ugly parts of our history, because only then can the healing process begin."