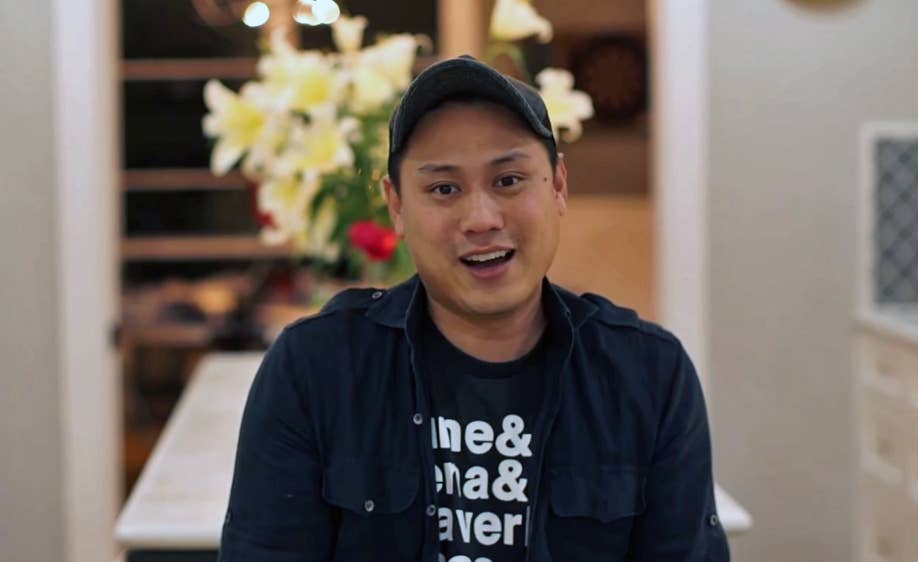 "This guy has a great look; his accent is close. He seems like he's Australian," filmmaker Jon M. Chu said to BuzzFeed News as he sat perched on a couch in the airy living room of his West Hollywood home in late February. He was watching an audition video on YouTube that had been submitted by one of the thousands of actors hoping to land a part in his upcoming film adaptation of Crazy Rich Asians. A small smile crept across the director's face, as his eyes stayed glued to the computer screen.

Weeks prior, Chu had released a video of his own, requesting aspiring Asian and Asian-American actors to post audition tapes online to be considered for a part in Crazy Rich Asians. "We've done open calls before on some of my other movies," he said. "[The actors] are not always the highest quality because they are inexperienced, but I always find a couple — sometimes many — people who just never had that opportunity."

The move to bust the audition process wide open is one way Chu hopes to make good on his promise: that Crazy Rich Asians would comprise "amazing Asian actors cast in EVERY SINGLE ROLE." His pronouncement followed a particularly egregious season of Hollywood "whitewashing" and now, nearly a year since he set that goal, the Step Up director intends to deliver, but finding a "cream-of-the-crop Asian cast" has proven to take some time.
For one thing, Crazy Rich Asians — originally a bestselling novel by Kevin Kwan — consists of more than a dozen distinctive characters. There's Chinese-American Rachel Chu, who travels with her Singapore-born boyfriend for a wedding in his homeland. There, she meets her partner's mother, his Hong Kong-bred cousin, and another cousin from London, among many other roles that require actors to adeptly speak with a British or Singaporean accent on top of having what Chu describes as an X factor.
"When you have a wide range of characters that you're supposed to find, they're not going to be people you know necessarily," Chu said. "When I do a 'regular' movie with Caucasian actors as the leads," he said with a small laugh, gesturing with air quotes,"… actors are everywhere." That's not the case when it comes to finding Asian actors, he said, but it's not because there aren't enough Asians to audition.

In fact, the director attacked the myth that there are few Asian entertainers ("There are so many!") and explained that, rather, it's a consequence of the lack of roles written for them. When actors can't land managers, agents, or other representation, they have less of an opportunity for exposure, and the vicious circle spins on. "There are not parts for these people, and so … why would they have a manager?" Chu's search for Asian male leads has been particularly challenging, because he needs five of them. "It's a systemic problem because there aren't enough leading-man roles for people to cut their teeth on and learn how to be a leading man," he explained. "As an Asian male myself, I feel like this representation is very important to me, and I want it to be a range of dudes that have a range of looks and feels, so it's not just one-note either."

Although Chu said Warner Bros., the studio behind the forthcoming film, has been supportive of his vision and has agreed to invest "more money, more time, more effort" into finding actors who fit the bill, he wanted to cast a wider net for those who aren't established names already.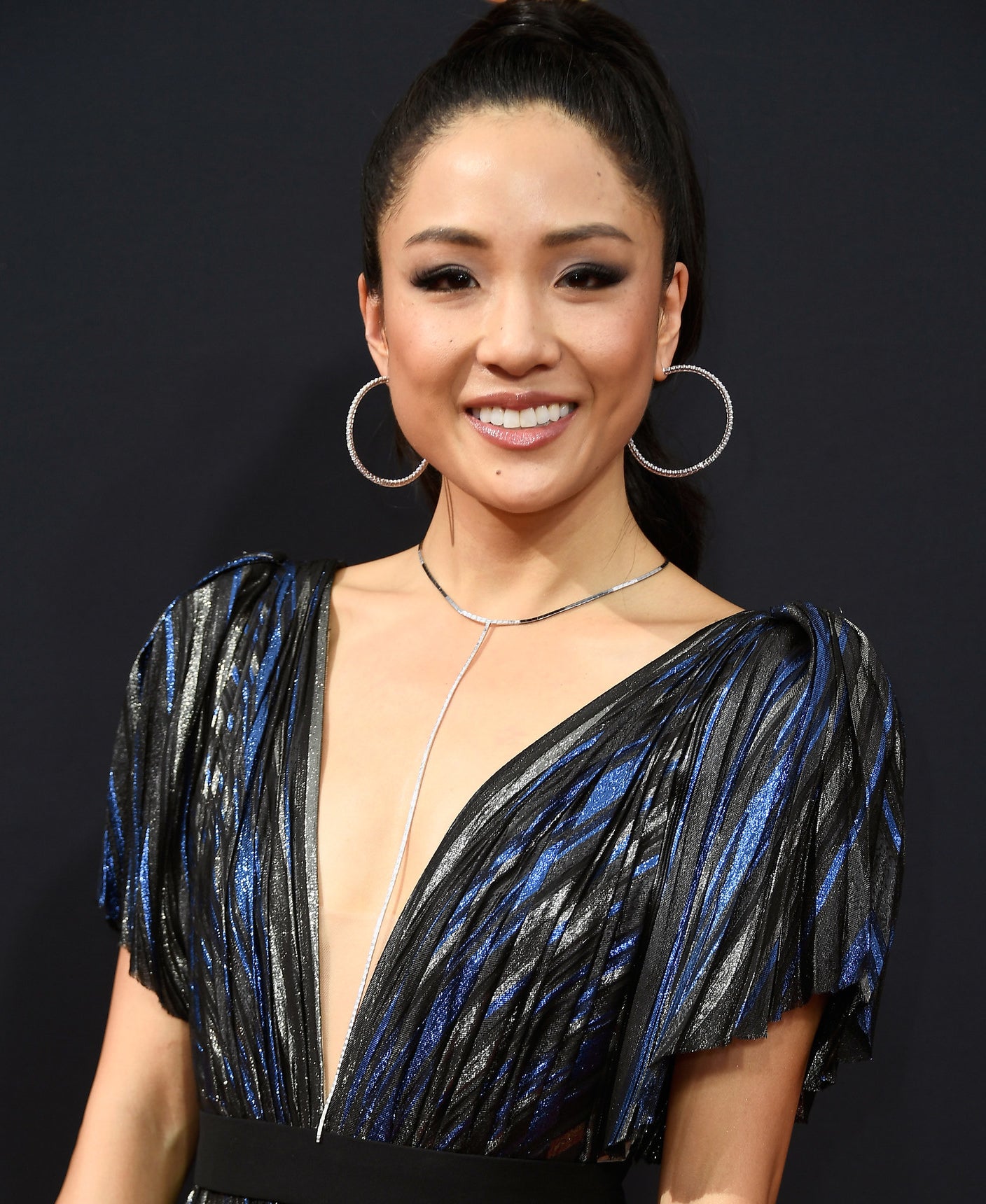 "Even though we've seen thousands of professional actors and now thousands of new people who want to pursue acting … it is still very difficult," Chu said. "[We] realized mainland Chinese actors can't necessarily do an English accent properly or understand the strife of an Asian-American character."
Fortunately for Chu, he at least has found one of his leading women in Constance Wu, who signed on as Rachel, the Chinese-American girl-next-door naïve to her boyfriend's lavish world — and to his scheming, status-obsessed family. "When we started to develop this movie, I always had her in mind but didn't know if she would ever do it," Chu said of Wu. The pair met last year to discuss the prospect of her joining the film, but the actor was filming Fresh Off the Boat Season 2 through the end of 2016, which was the same time production on the movie was slated to begin. However, she later asked him to delay production until she was done shooting Fresh Off the Boat so that she could join the cast, he revealed.
"She wrote an email to me and said, 'I know there are some logistical things that are in our way, but I keep thinking about the book … I think it's a very important story to tell. I think we can tell it together.'" Chu shared her note with the movie's producers, who agreed to Wu's request.

"I always wanted a true Asian-American to represent the journey of Rachel, and she was always the perfect person," he said, grinning. (Wu did not respond to BuzzFeed News' request for comment.)

While he is thrilled to have Wu on board, there are other issues that have "kept me up at night." "One of the biggest questions now is: Do we have to hire a Chinese to play a Chinese? Can you have a Korean play a Chinese? Can you have a Japanese play a Chinese? Can you have a mix?" Chu said. He admitted to consulting many friends and colleagues involved in Asian-American entertainment — his own private "brain trust" — for their thoughts on the matter. So far, he's heard a range of opinions, though he thinks limiting his cast to solely those of Chinese descent would be "a ridiculous ask."
"That's saying, 'Oh you're Chinese, you can't come to the call. You can only come to the call if you're Japanese.' I get that we look different, but at the same time, there are passable tradeoffs in the same way Caucasian actors are passable," he said, visibly frustrated. "That would take out so many opportunities for so many Asian actors. I mean, Meryl Streep can play any ethnicity that she kind of looks like. We have US soldiers being played by British dudes and superheroes — very American superheroes — being played by other people, so why do [Asian-Americans] need to have that kind of restriction?"
At the same time, Chu said, "It's definitely a priority to try to get ethnicity as accurate as possible." And he understands why some see the need for ethnicity-specific casting, citing the problem of Memoirs of a Geisha, which features three Chinese actors as Japanese women. "Maybe it's because Memoirs of a Geisha is so culturally Japanese."
Whatever approach Chu decides to take, he says he understands the cinematic significance of Crazy Rich Asians: It will be the first romantic comedy to feature an all-Asian principal cast and the second-ever Hollywood film generally to do so, following 1993's The Joy Luck Club. He's been working closely with Wu, who's also been combing through YouTube audition videos and flagging them for Chu to watch. Her enthusiasm and the encouragement of others in the business — like Ken Jeong, who reached out to Chu offering his support — has given Chu a sense of solidarity that he says he hasn't experienced in Hollywood in his nearly 20 years in filmmaking.

"When you are working on a project in this business, you don't know if people will be supportive or cynical. So to hear other leads in the entertainment business who are Asian give support, it reminds me that Hollywood can be good. It's not everyone out for themselves," he said. "The hope is that [Crazy Rich Asians] isn't just a one-off, that this allows other [films] to be made so that there's a whole industry that gets infiltrated by the idea that anybody from anywhere can be the romantic leads of your love story or of your movie."