Hello. Maybe you've heard of El Paso congressman Beto O'Rourke and his campaign for Senate. Maybe you've seen how much he sweats, watched his eloquent response on police brutality protests, or seen him skateboarding in the Whataburger parking lot.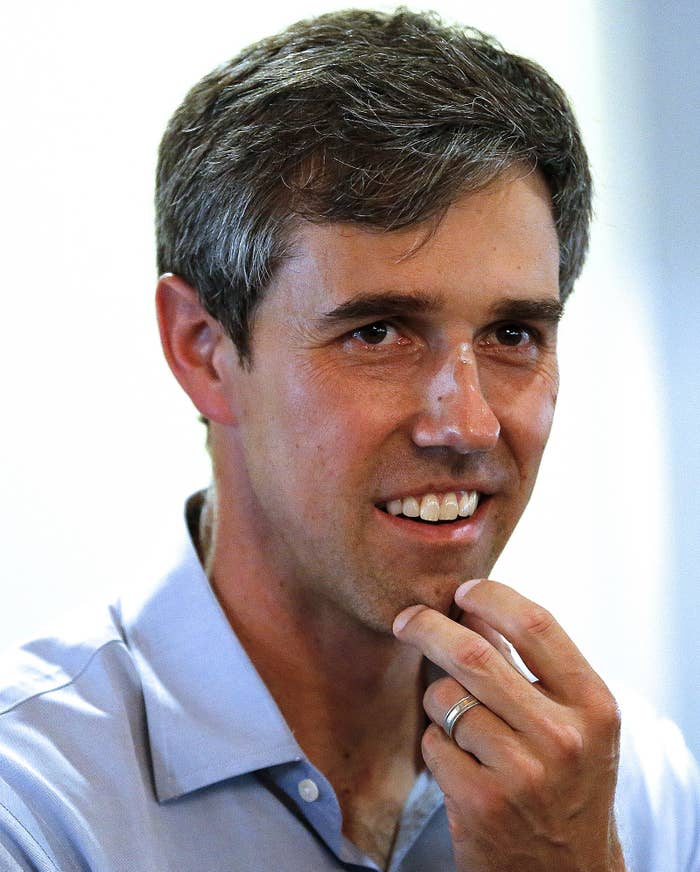 Until today, though, you probably haven't seen Beto O'Rourke petting a bunny named Rainbow. I'm pleased to bring you an opportunity to change that right now.
"This is what I needed in my day today," says Beto. Me too, says me.
Turns out Rainbow is quite a star on Twitter along with his best bros Fred, George and Pat.
The replies to the original tweet include some #bunniesforbeto, which, you know, bunnies can't register to vote but they are extremely cute, so I'm not complaining.
Thank you to Rainbow for bringing us this moment of pure and gentle zen in a chaotic world.
P.S. If you liked Beto and Rainbow, you might also like "Beto saving dogs" — from August.