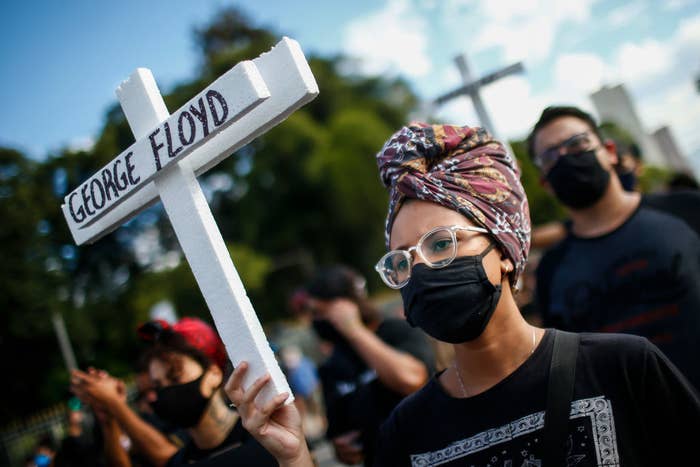 However, in India, when Bollywood celebrities like Priyanka Chopra and Disha Patani jumped on the justice for George Floyd bandwagon, they were promptly called out for their hypocrisy as these actresses are known to have endorsed skin-lightening creams in the past. These beauty products have only helped catalyse the country's obsession with fair skin.
It is a known fact that one of the most popular cosmetic products to have come out of India is called 'Fair & Lovely'. Introduced to the market in 1975, this cream has managed to cross an INR 2,000-crore sales milestone despite receiving heavy backlash for promoting colourism and equating fair skin with beauty and success.

However, one YouTube creator in particular had no time for the product's bullshit. Meet Anncy Twinkle, a Dubai-based YouTuber who posts (unintentionally hilarious) videos on beauty and lifestyle.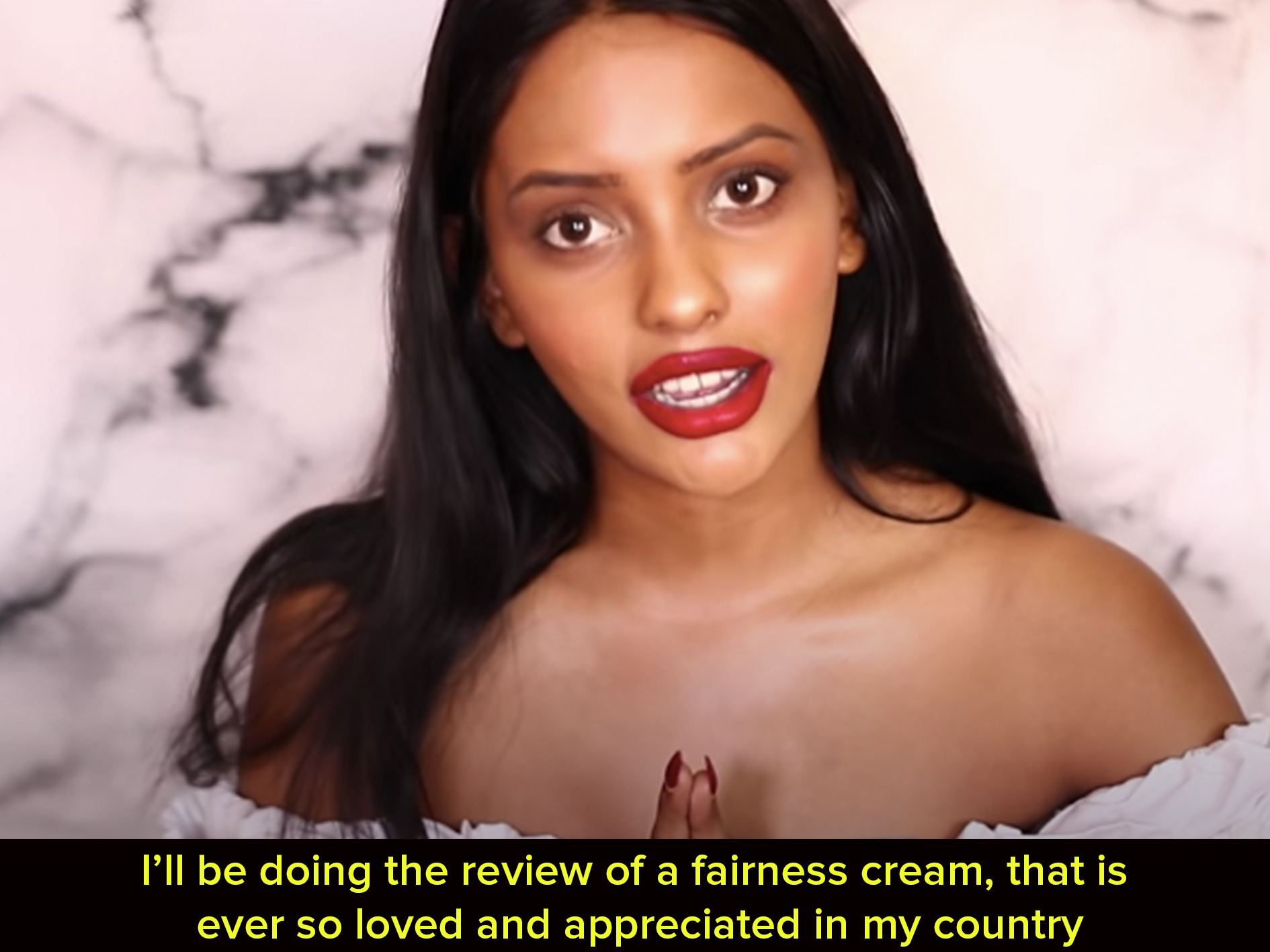 She starts off by giving us an overview of the product like *ALL* other review videos on YouTube.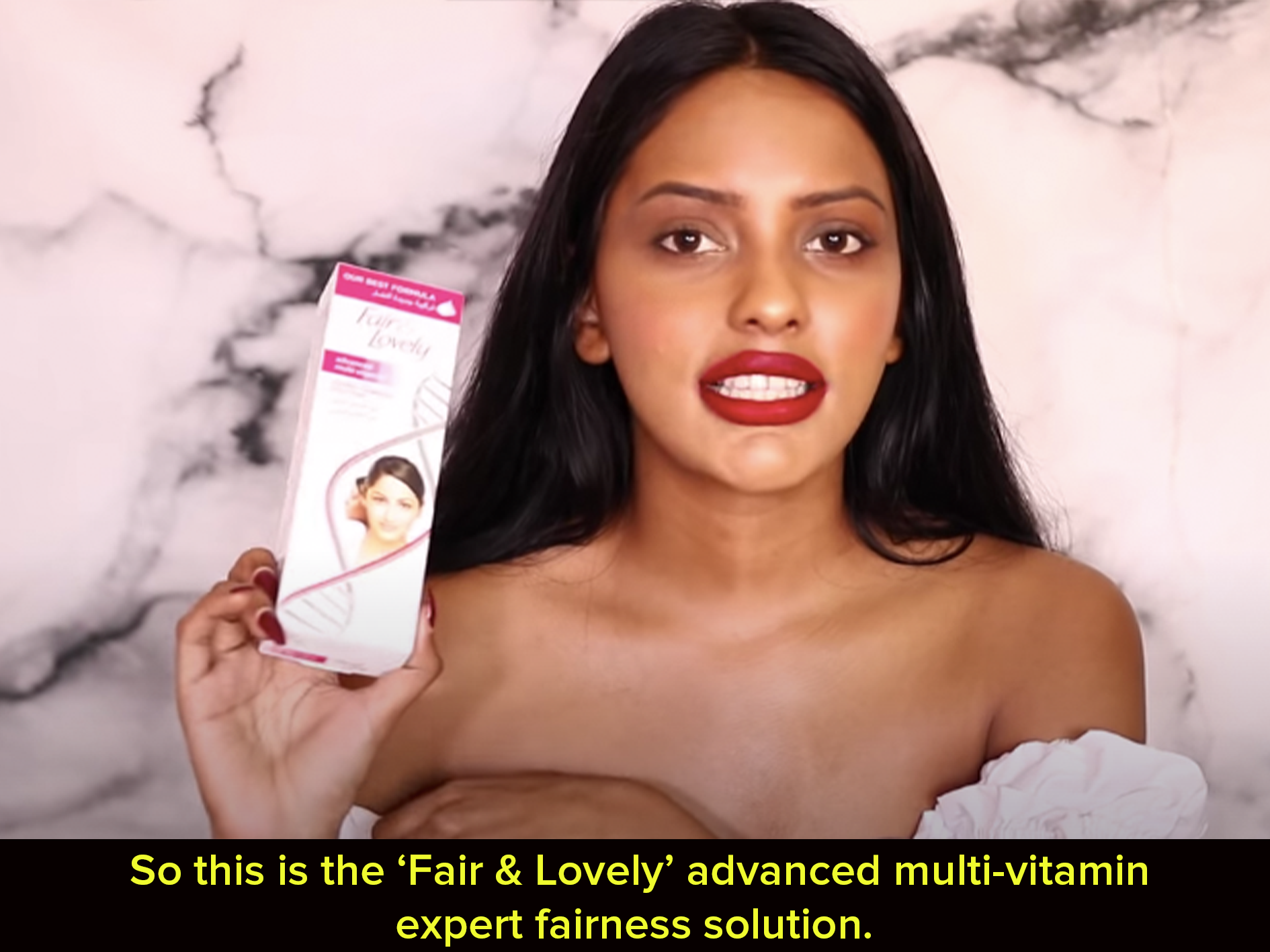 But things get interesting pretty quickly.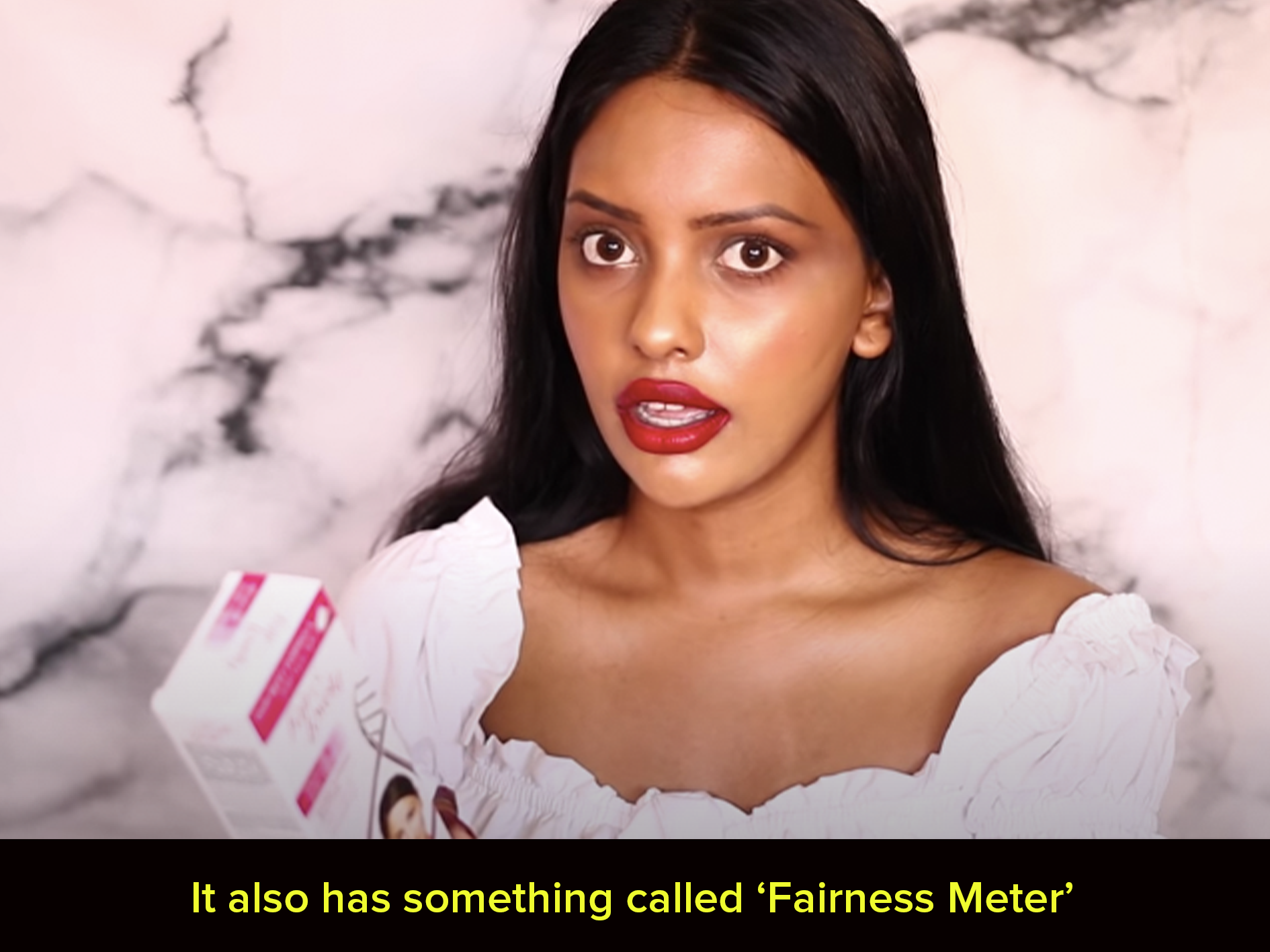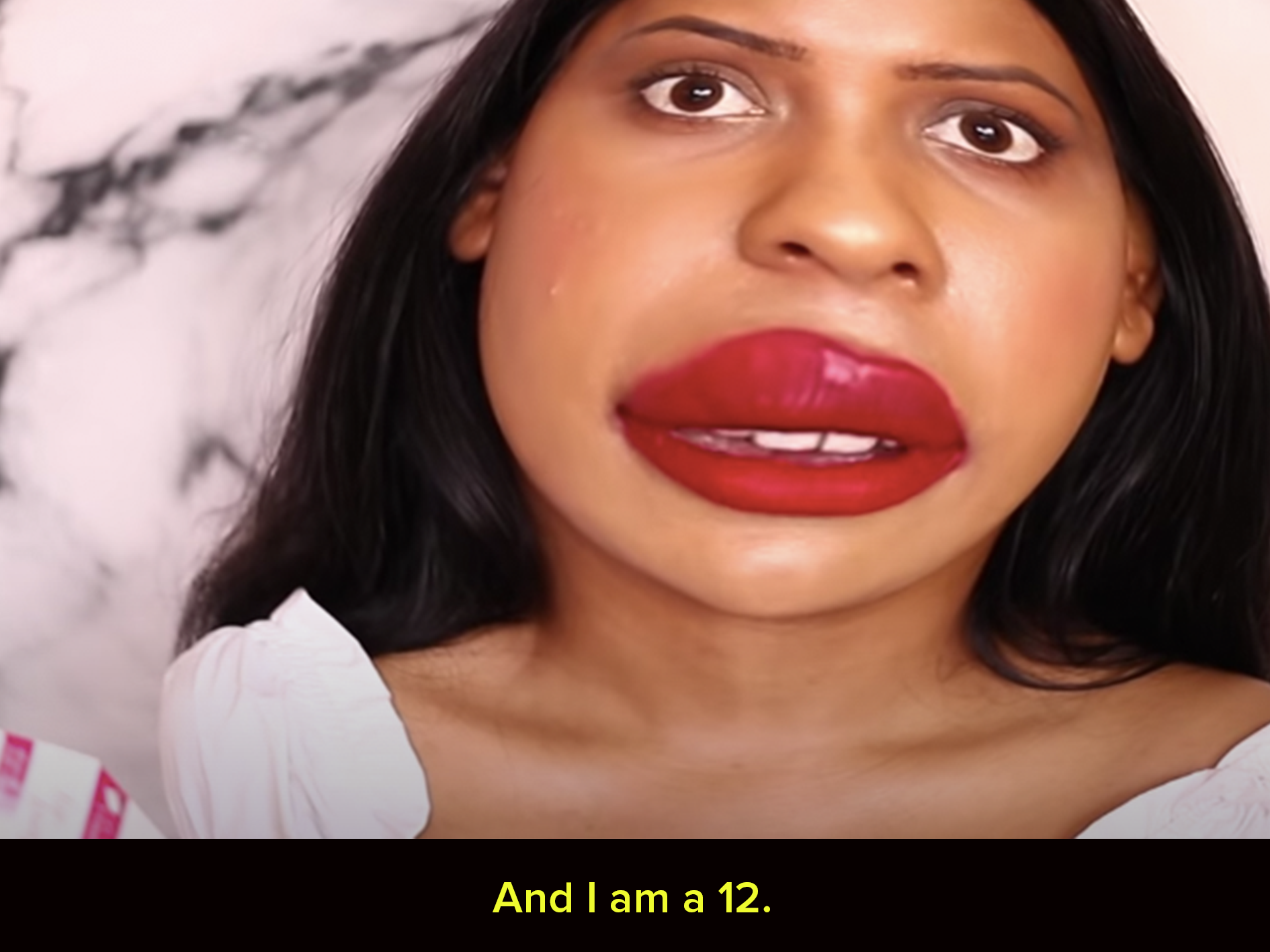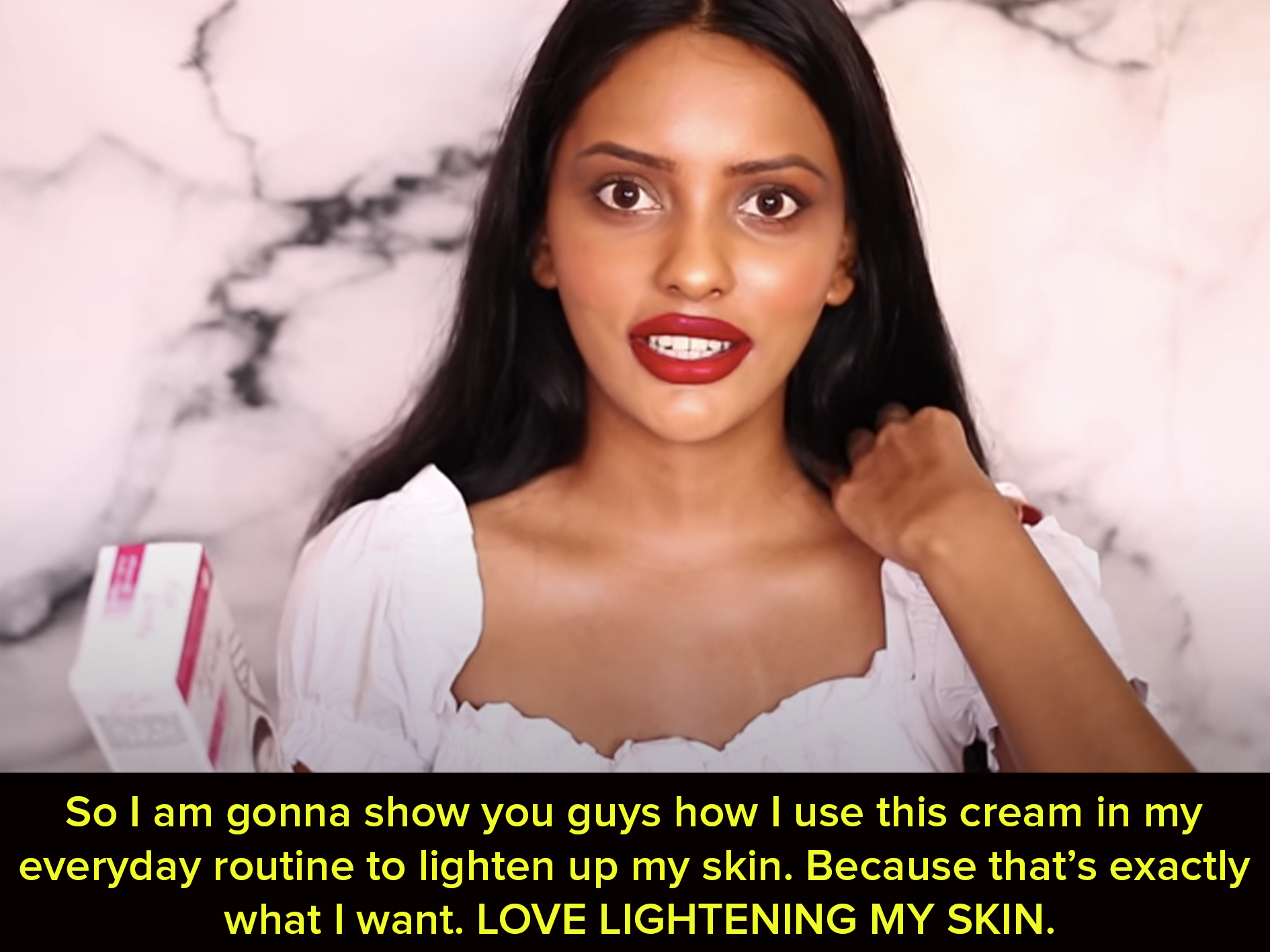 She also peppers her 'review' with strong statements such as these.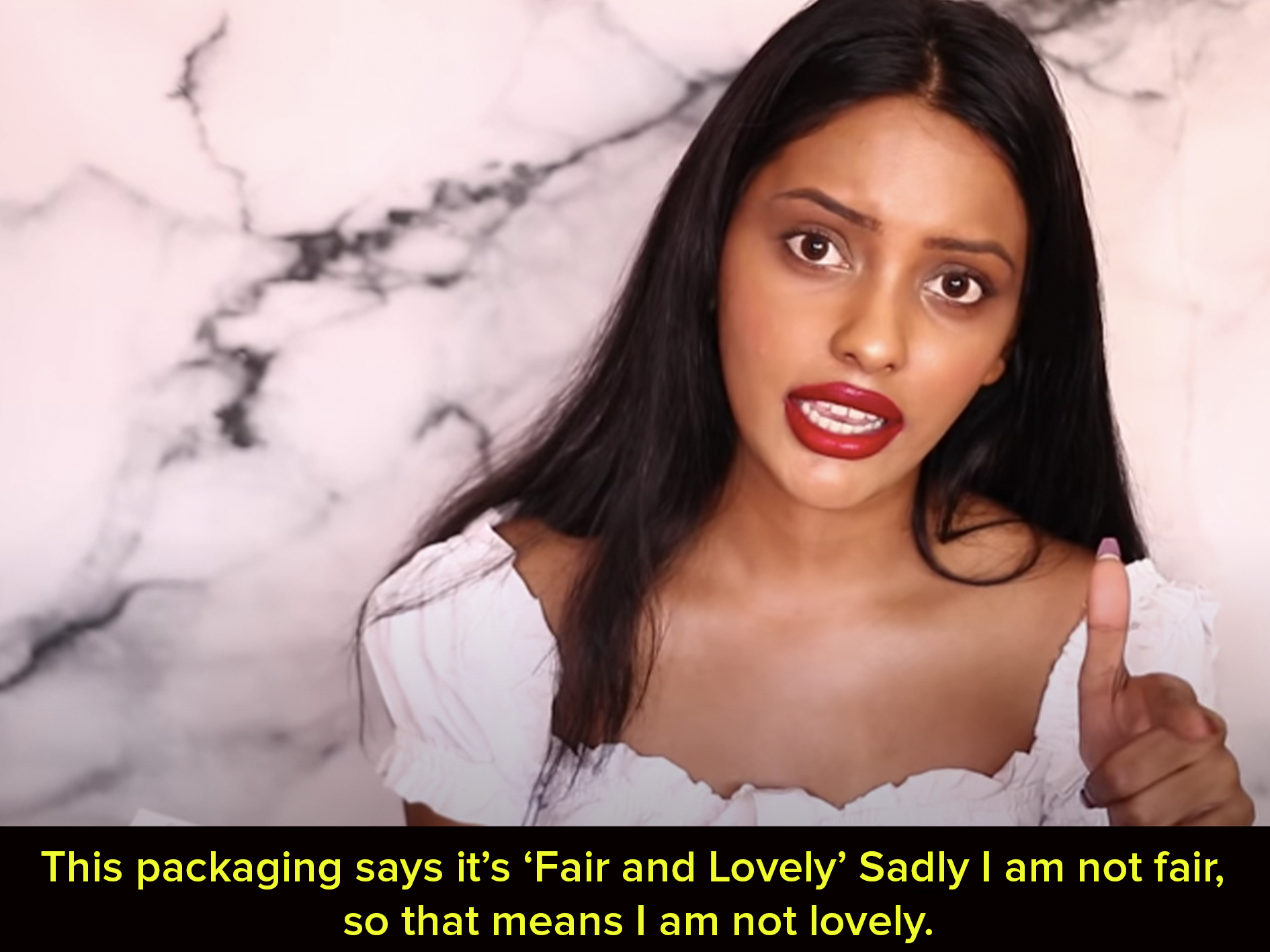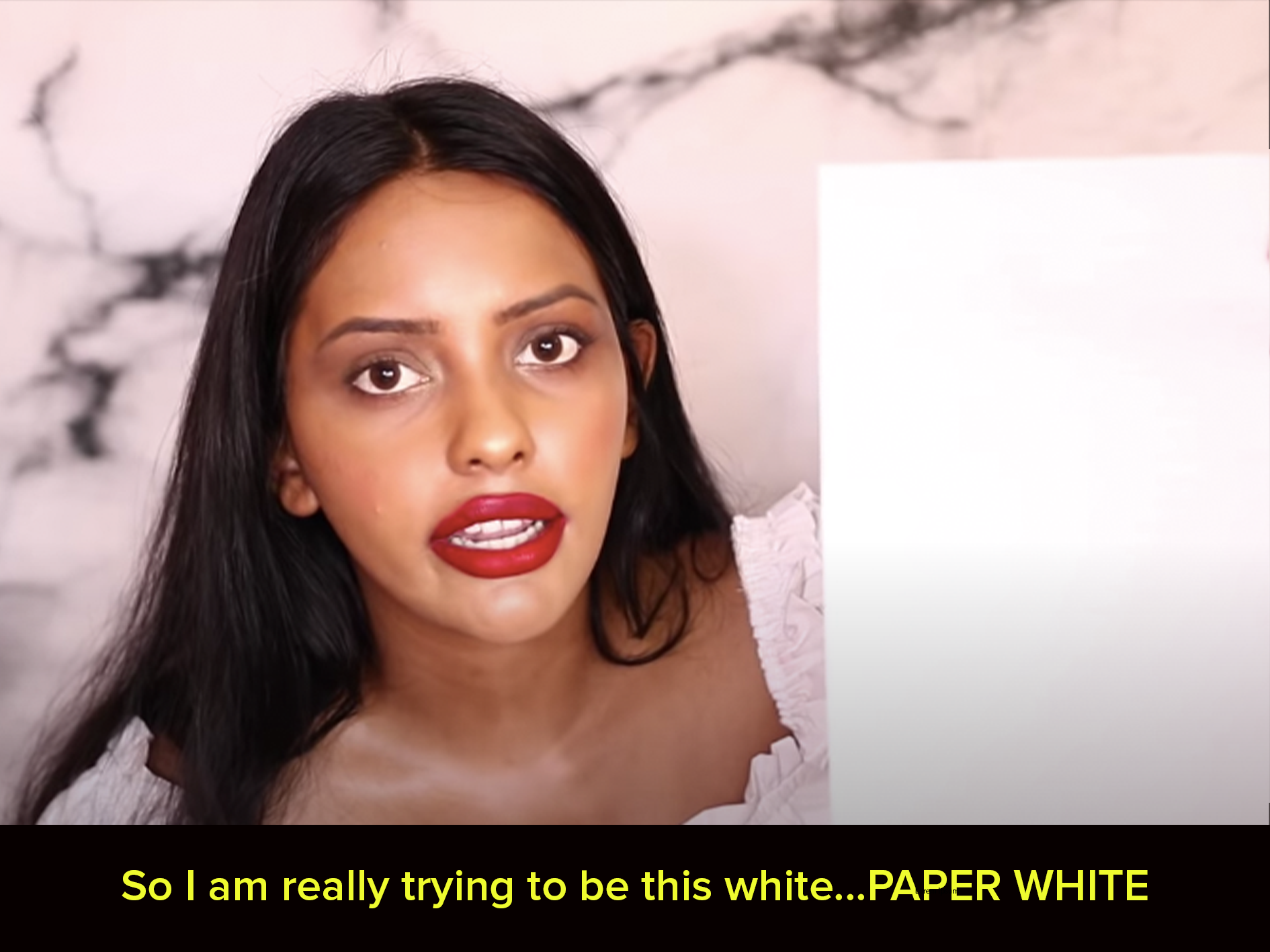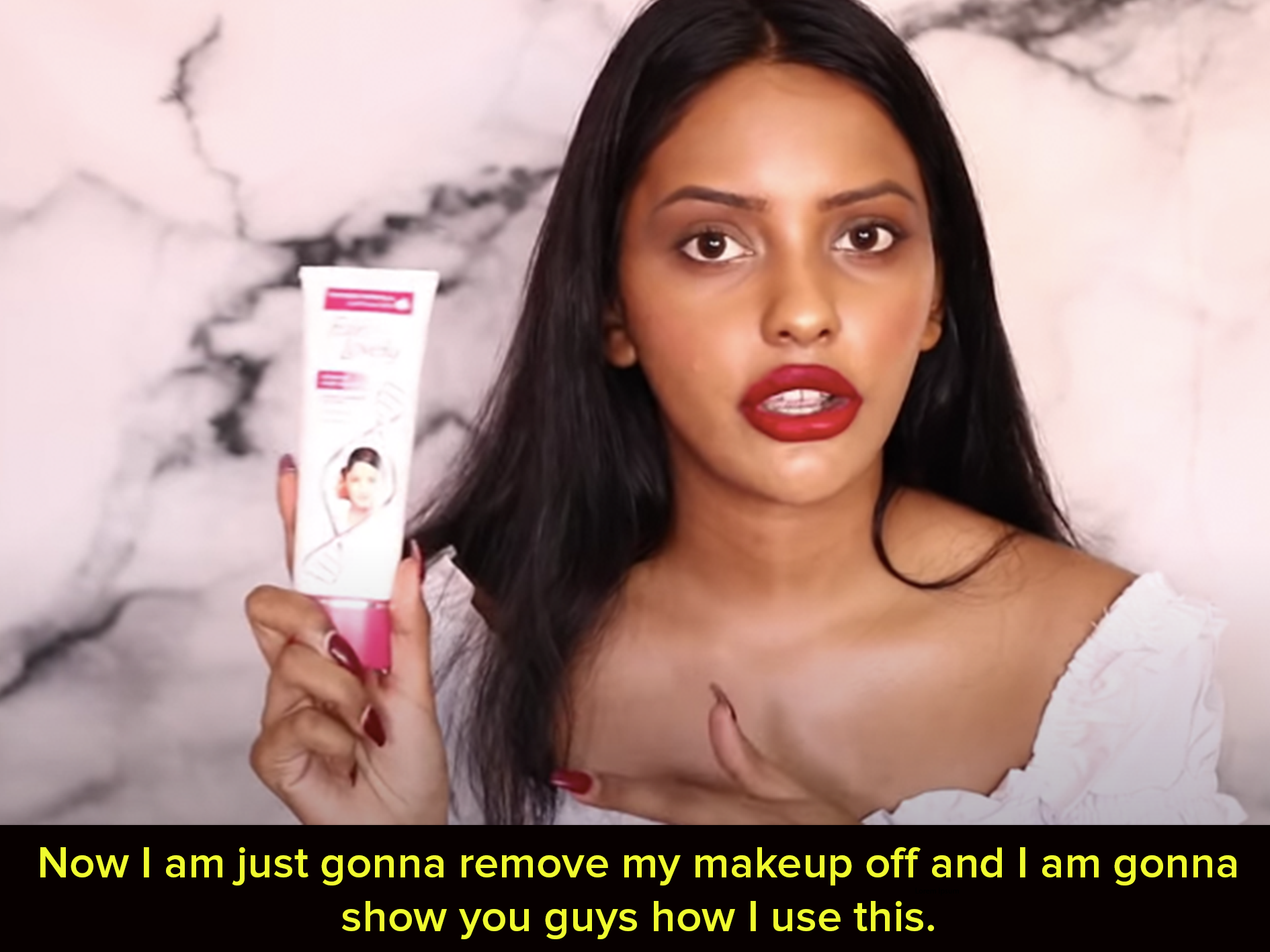 And just when you think: "Oh, so she actually plans to apply this thing all over her face", something magical happens.
YES SHE TOSSES THE PRODUCT INTO THE DUSTBIN...where it belongs.
And that's it! That's the entire video.