2.
When Karan Johar addressed the antics of his many trolls on social media.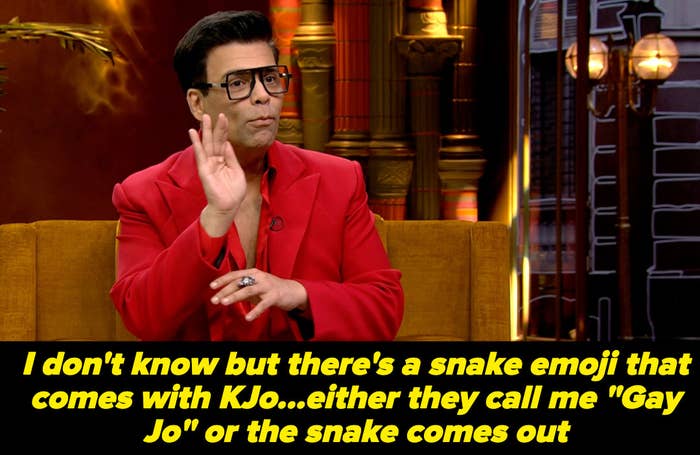 3.
And when Ranveer Singh had thoughts on the criticism of his fashion sense and being labelled "frivolous."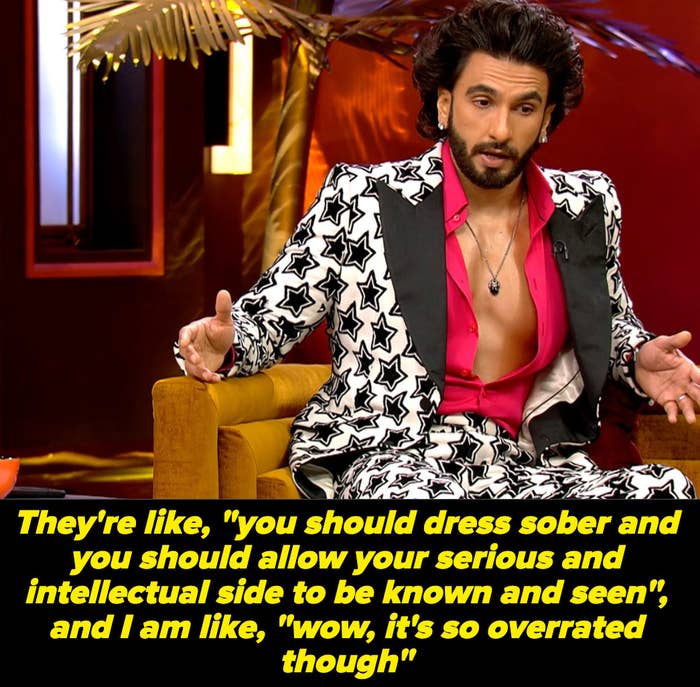 4.
When we learnt some insider details about the Alia-Ranbir wedding and how Ranbir is a complete "traditionalist" and a ritualistic person.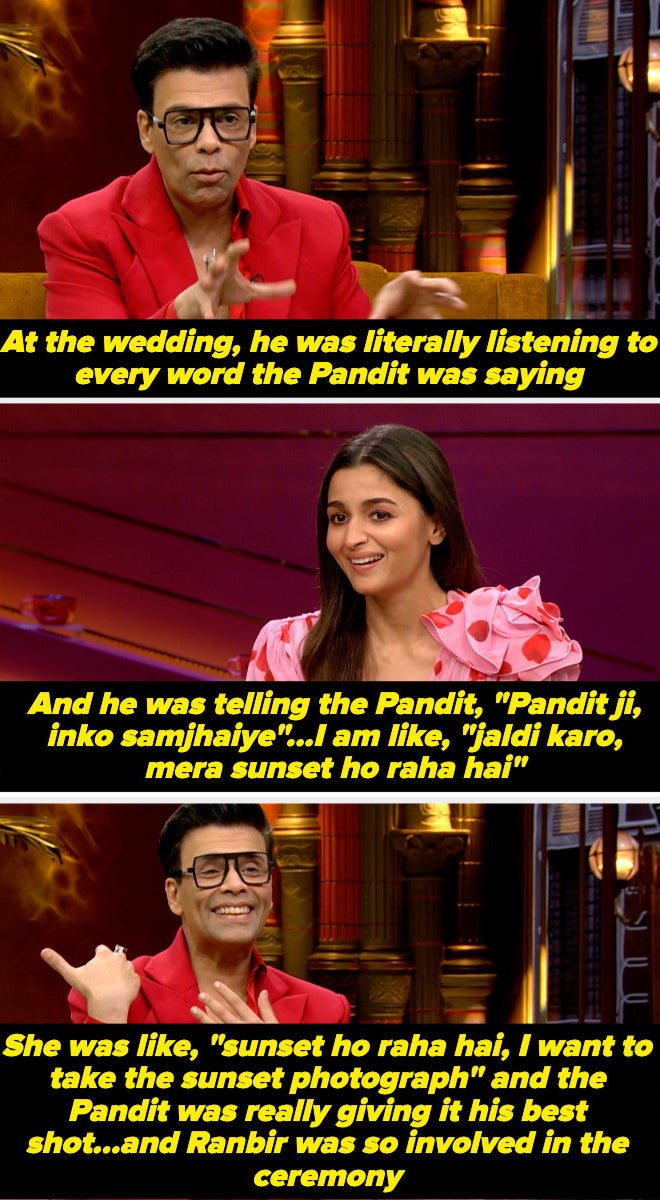 5.
When Karan had this to say about Ranveer Singh's personality.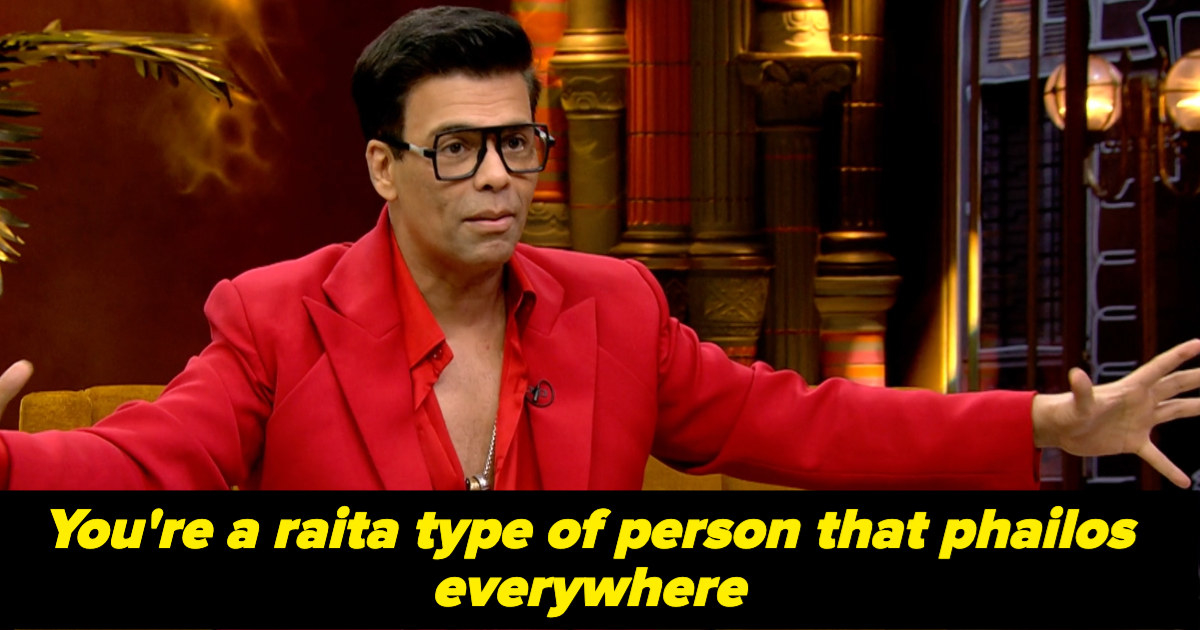 6.
When Ranveer opened up about adapting to the ways of his relatively solemn in-laws.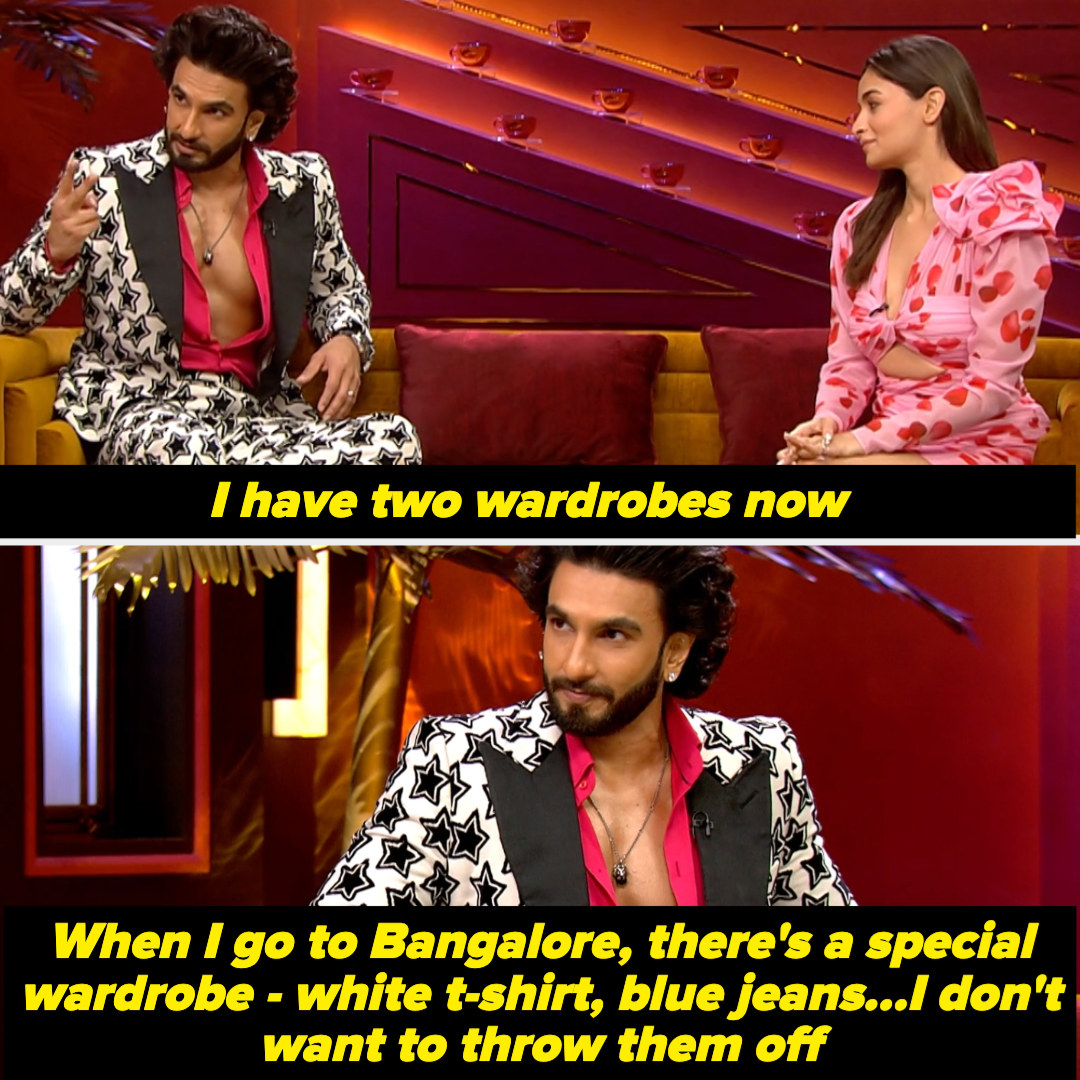 7.
When Karan spoke about the blossoming of Alia and Ranbir's relationship and Ranveer made this revelation, which was apparently entirely unknown to Alia.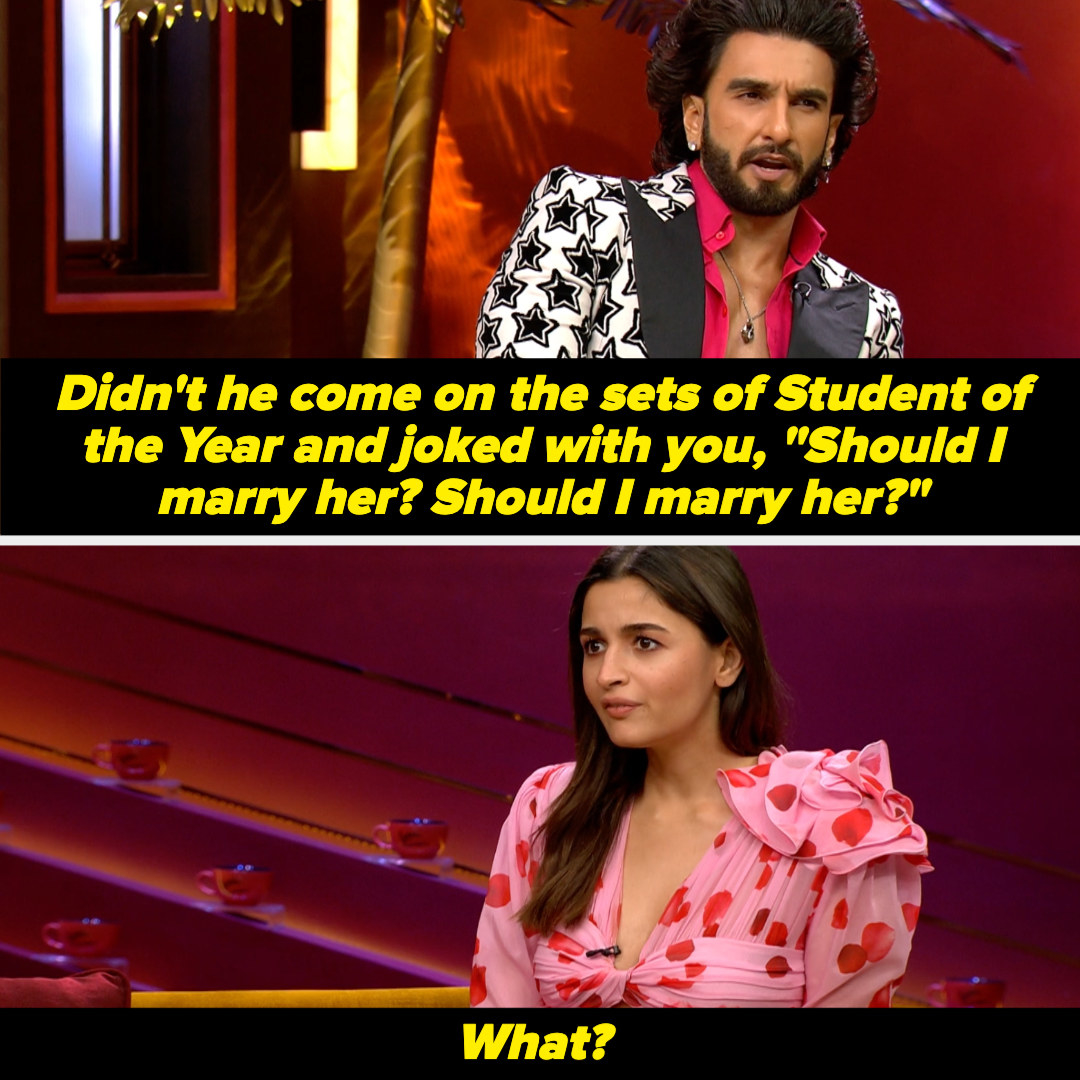 8.
When Alia shared the story of her dreamy proposal and how elaborately it was planned by Ranbir.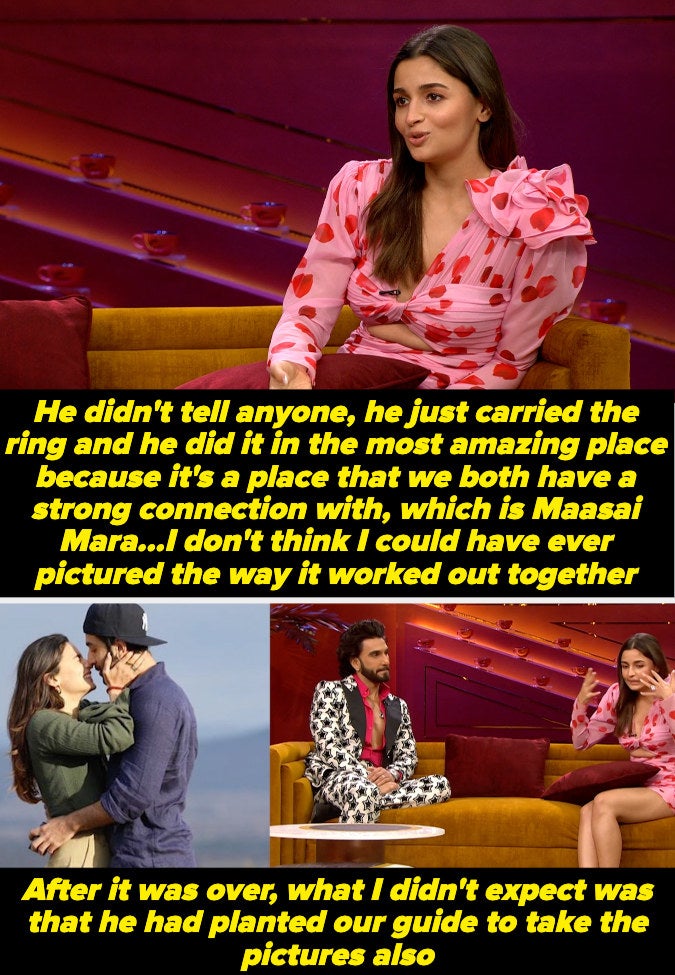 9.
When Alia also revealed how both Ranveer and Karan reacted to the news of her getting married.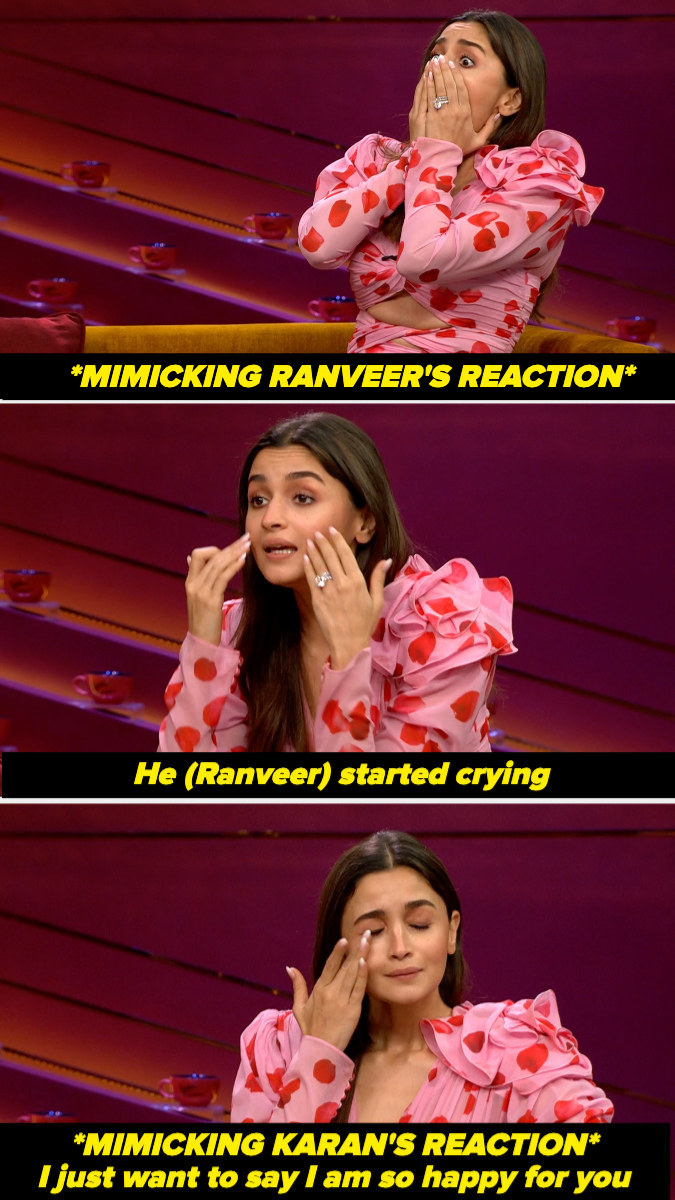 10.
When Karan Johar did the most on-point impression of Mahesh Bhatt making some observations during the wedding.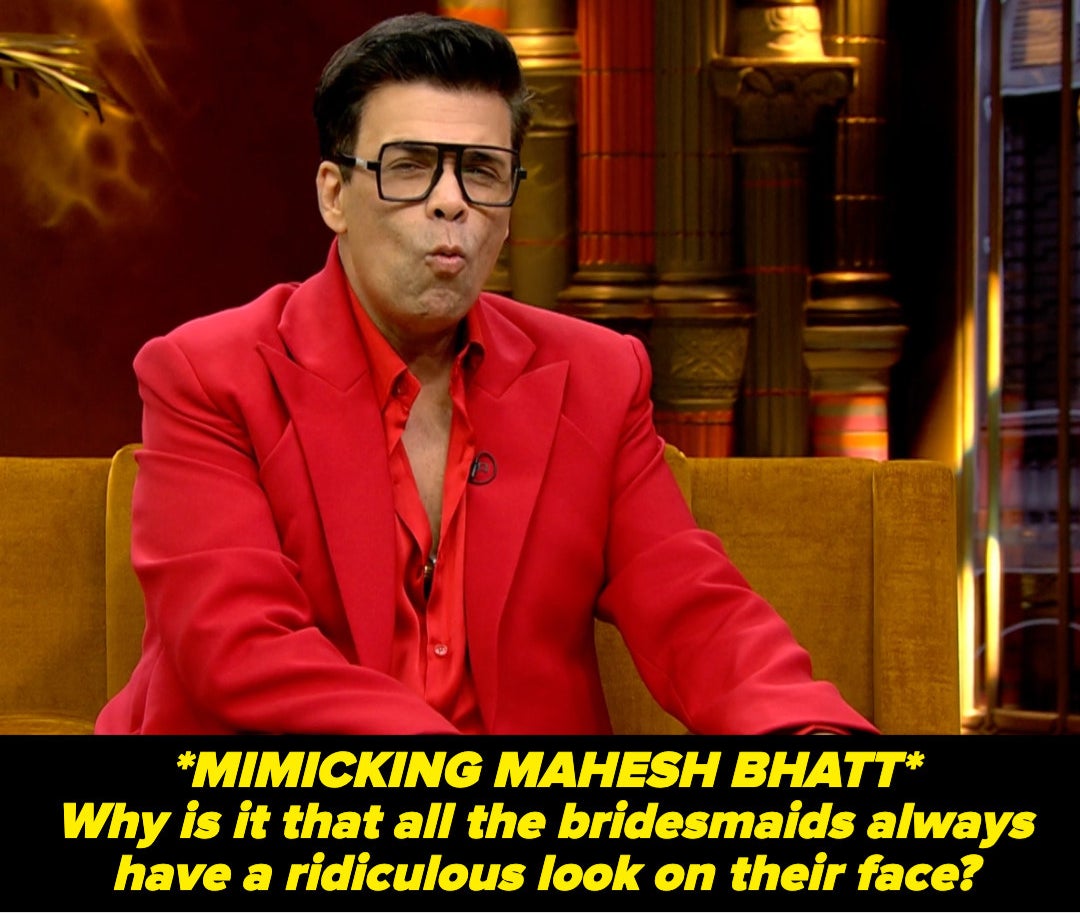 11.
We also learnt that Ranveer Singh can do the most accurate impression of several celebrities, including Dharmendra...and he'd often do it in the presence of Dharmendra, who is also a part of their upcoming film, Rocky Aur Rani Ki Prem Kahani.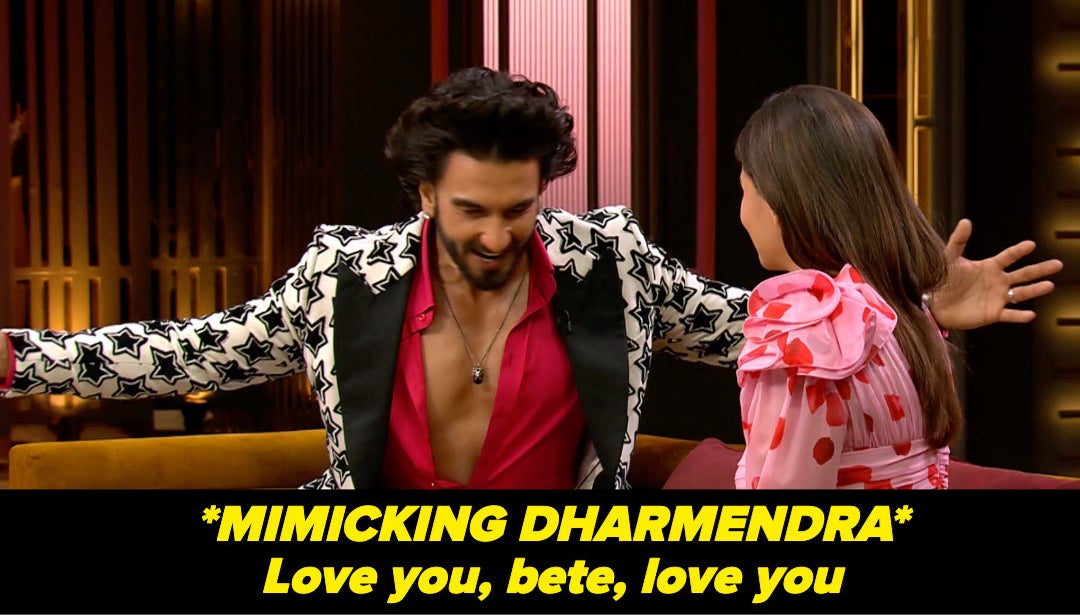 13.
Here's Ranveer Singh as Varun Dhawan coming out of the gym and facing the paparazzi.
14.
As Kartik Aaryan facing the paps.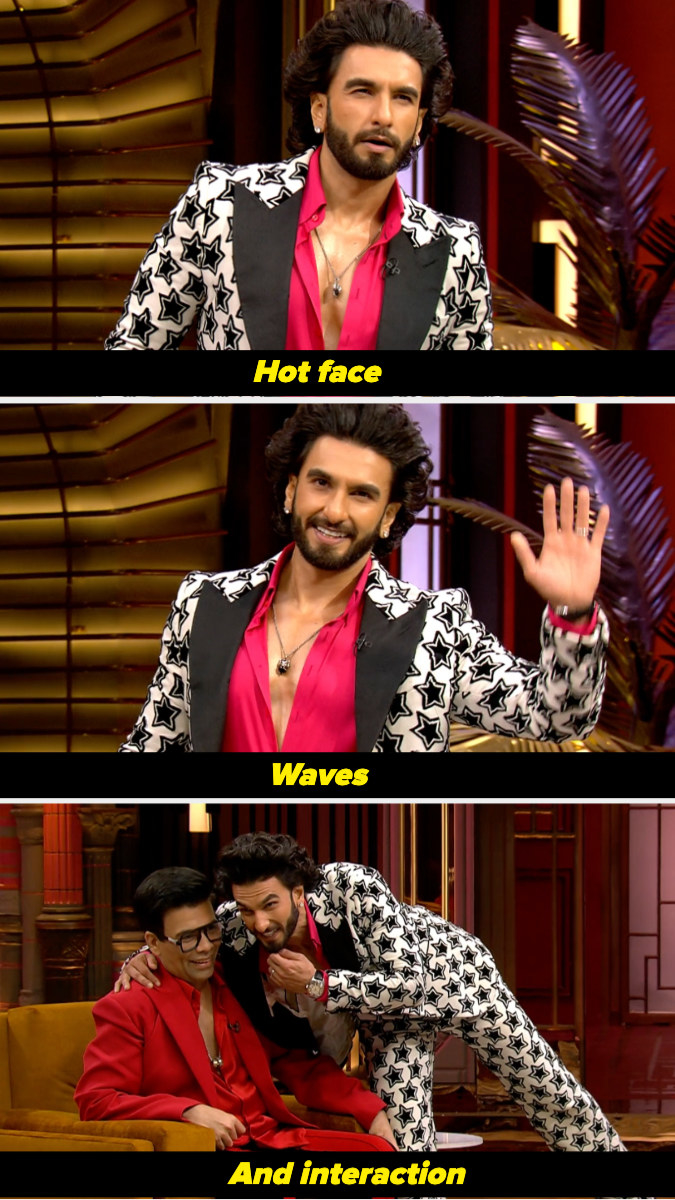 15.
As Aamir Khan with his ubiquitous pillow.
16.
And as Ajay Devgn.
17.
When Ranveer's bingo revealed several things about him.

18.
And Alia's...well...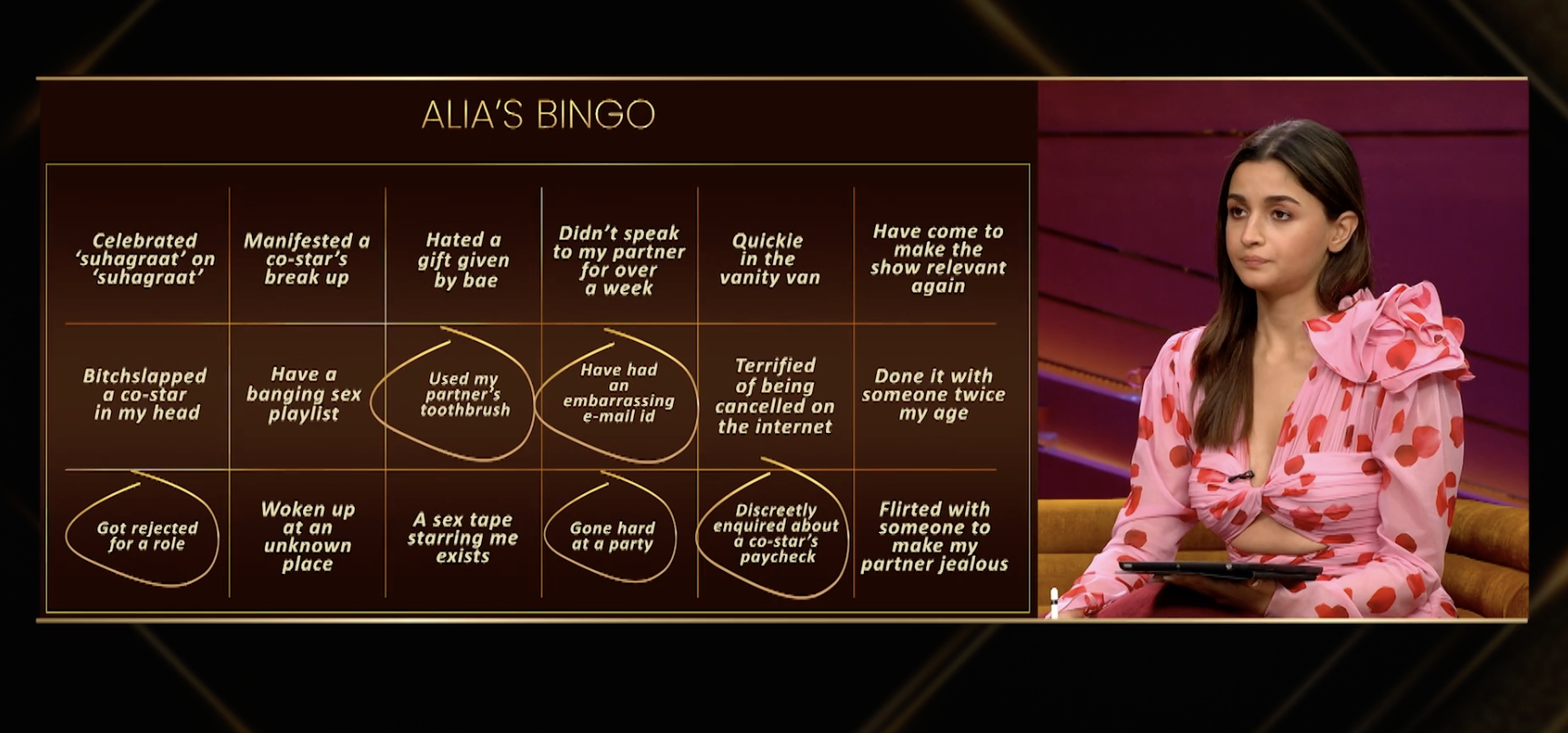 19.
When we learnt this pretty cool piece of trivia about Ranveer...from Ranveer.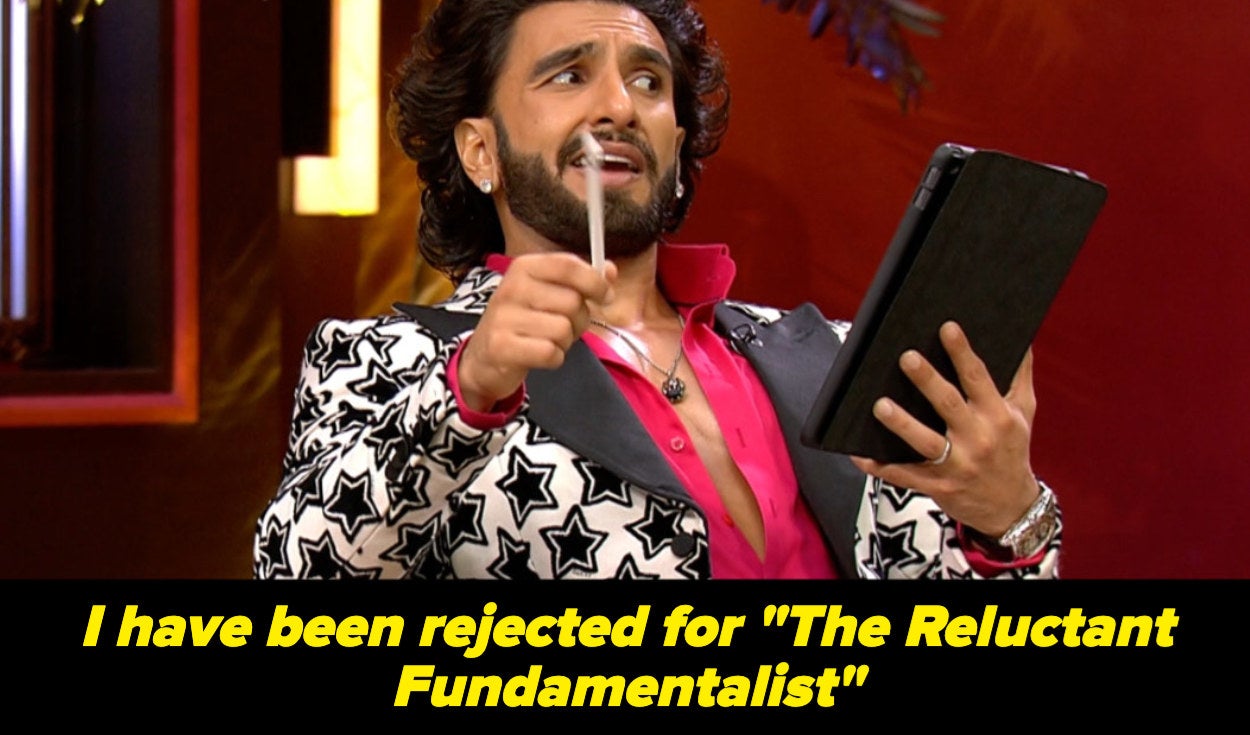 20.
When Ranveer was the most relatable person to ever exist.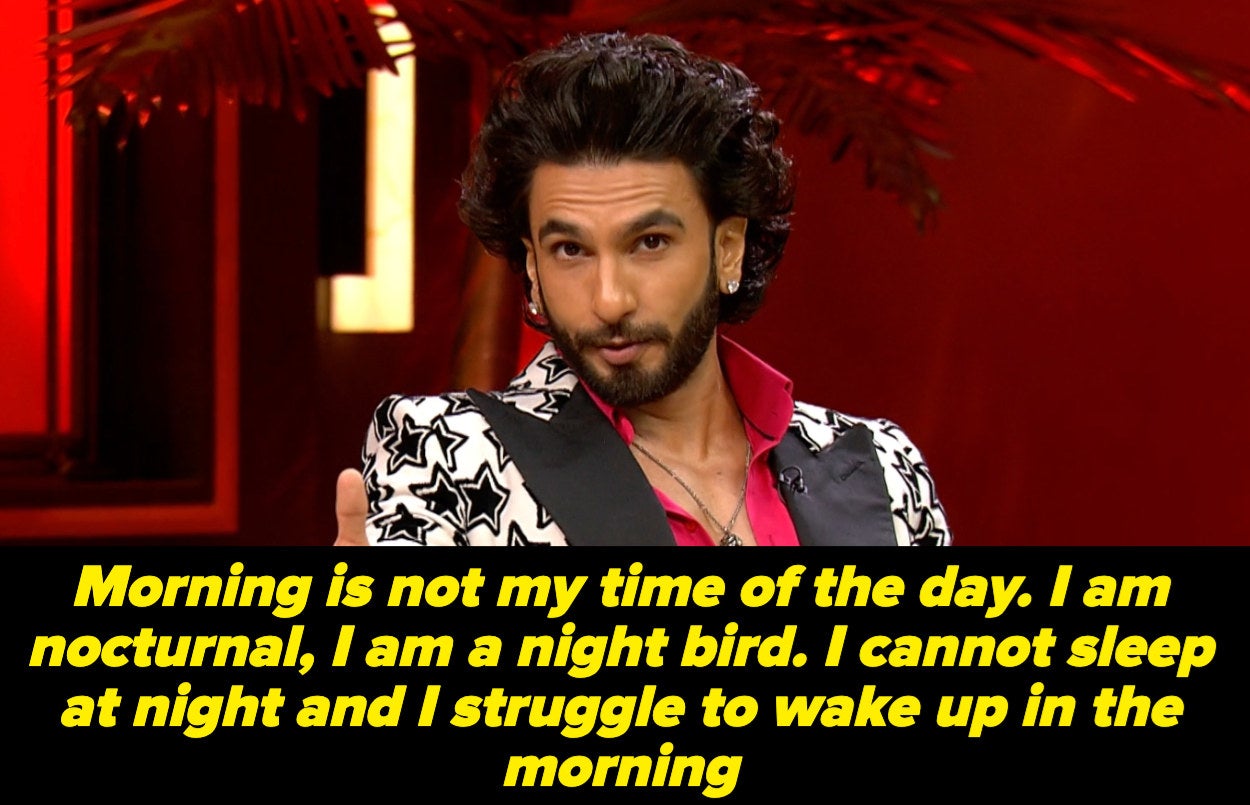 21.
When we learnt this cute piece of trivia.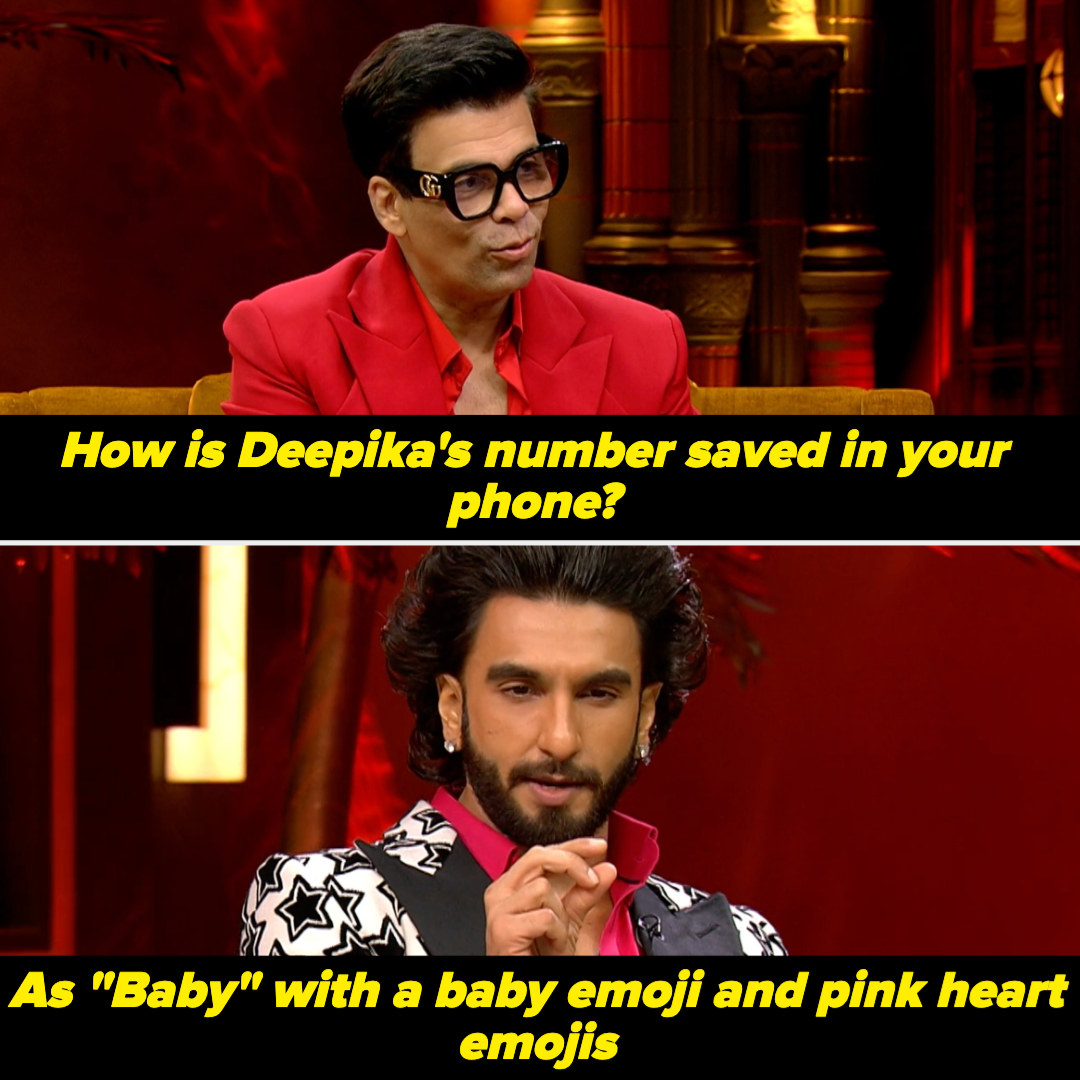 22.
And Ranveer's superhero name.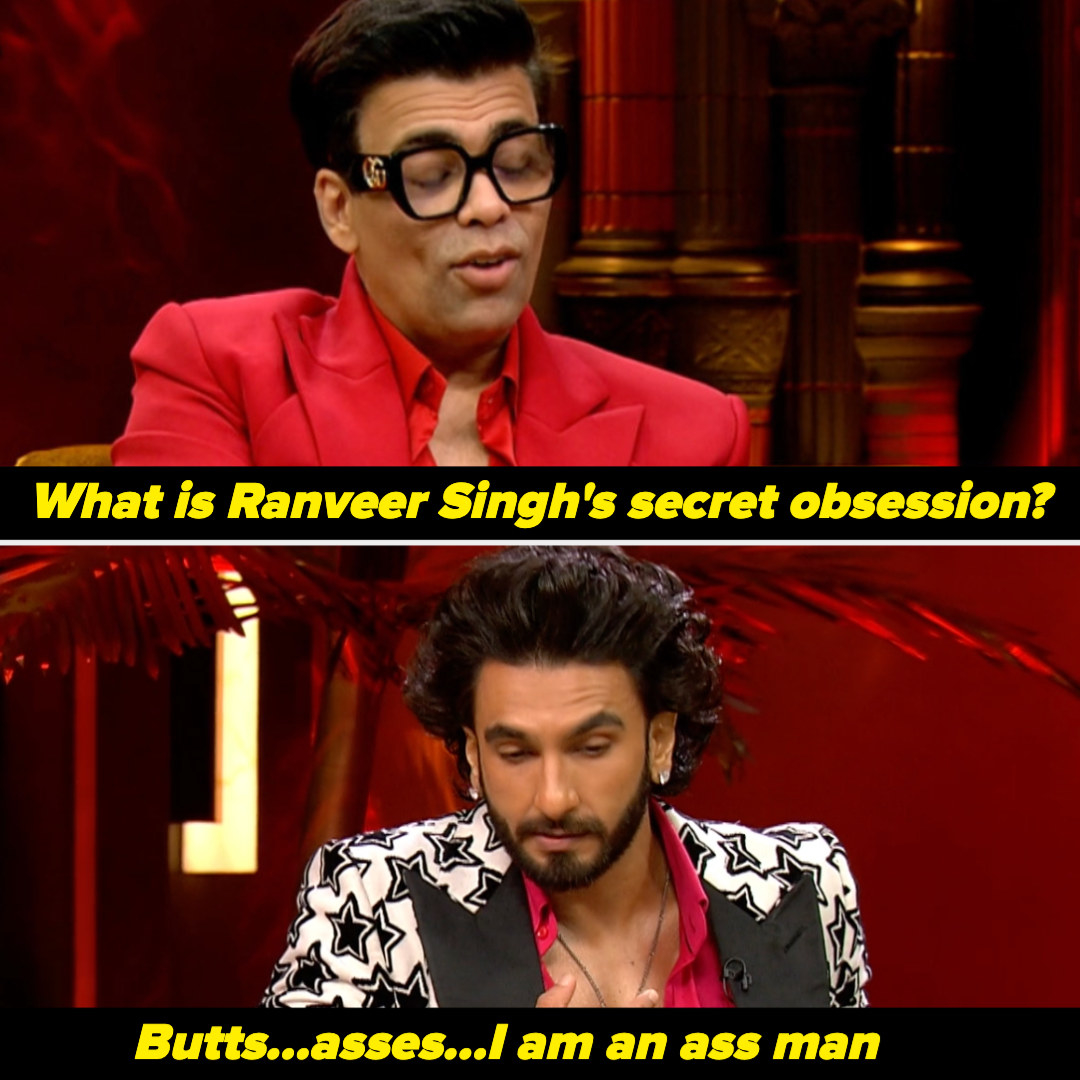 23.
When he made an unofficial piece of information...well...official.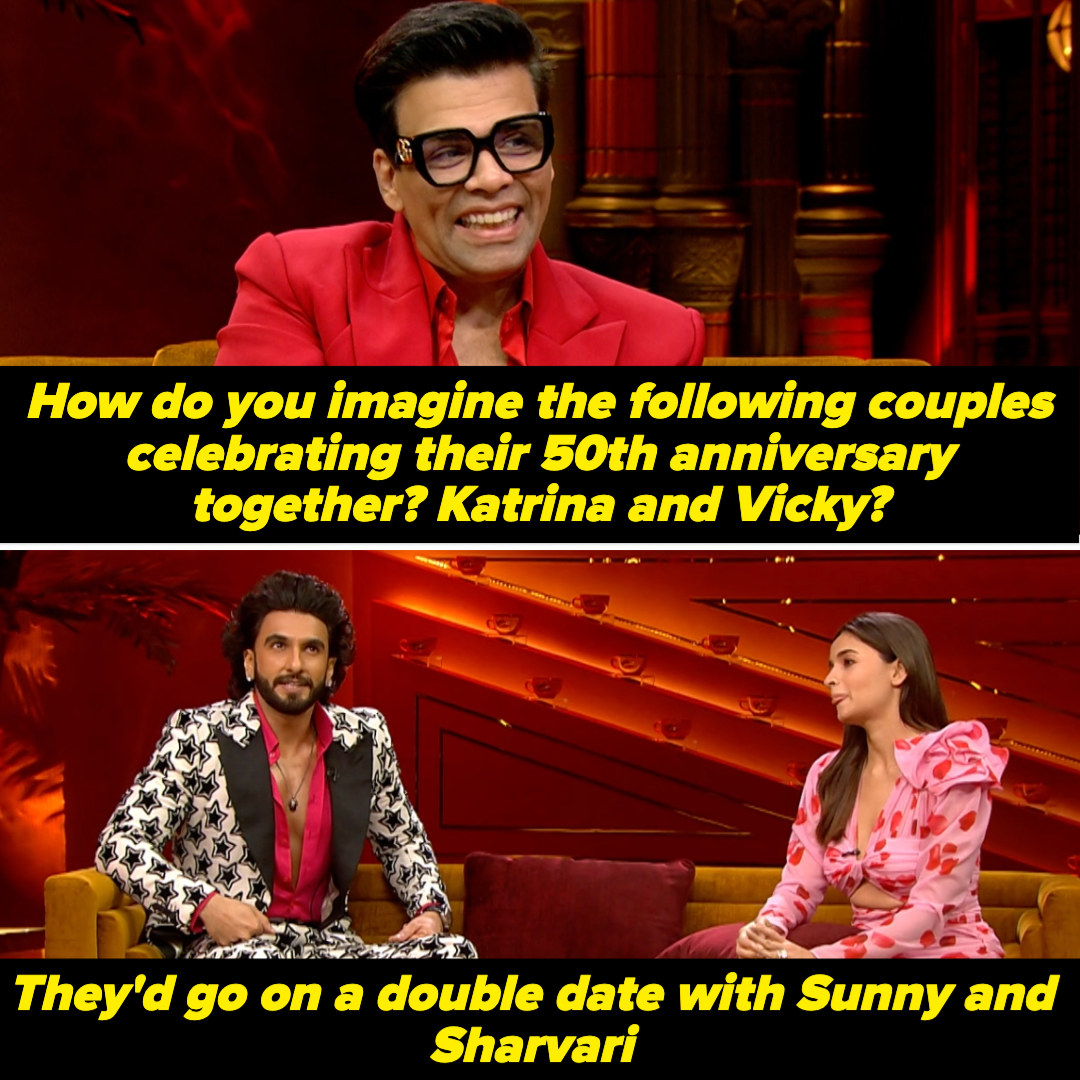 24.
And gave us yet another perfect impression.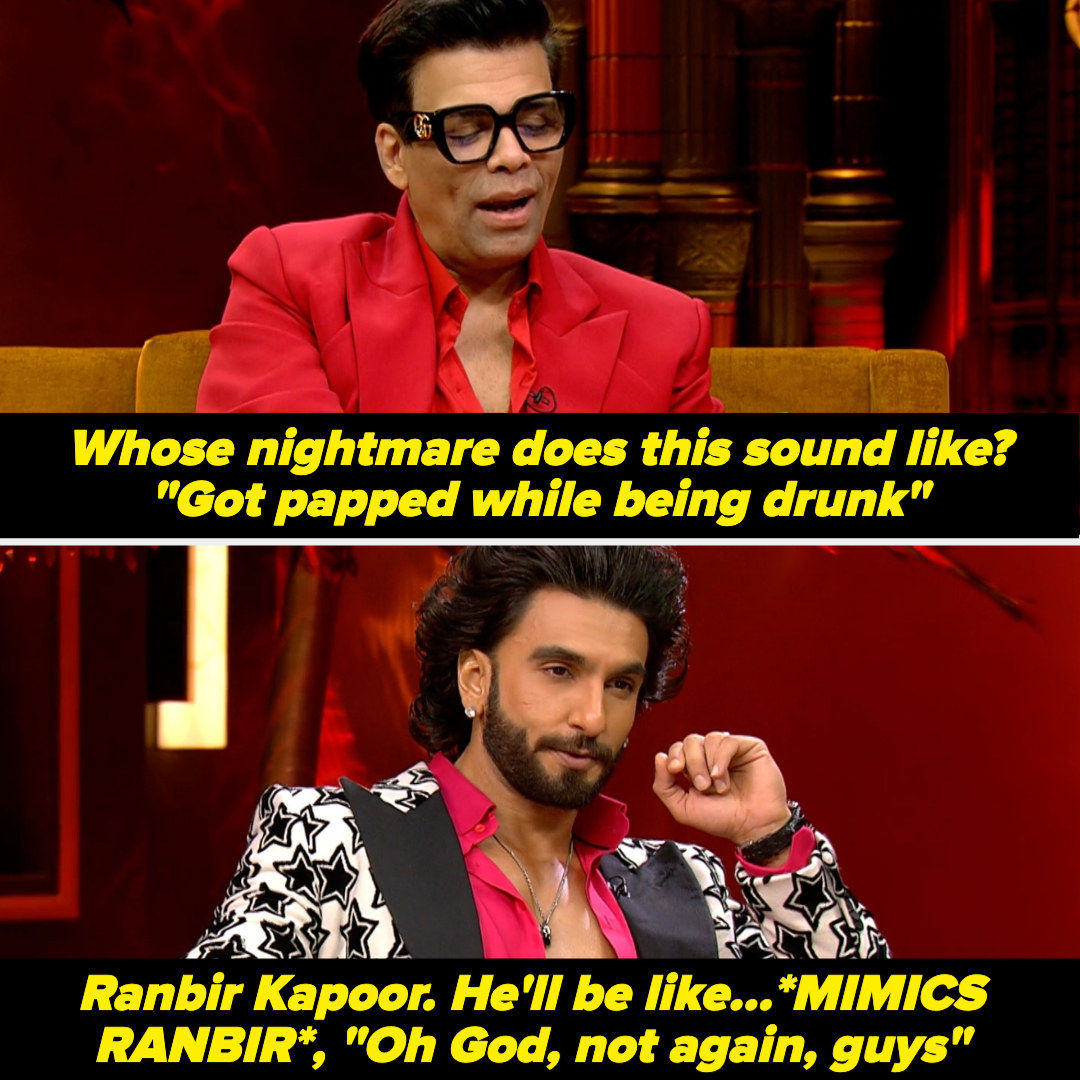 25.
When he was well aware of India's latest fashion icon.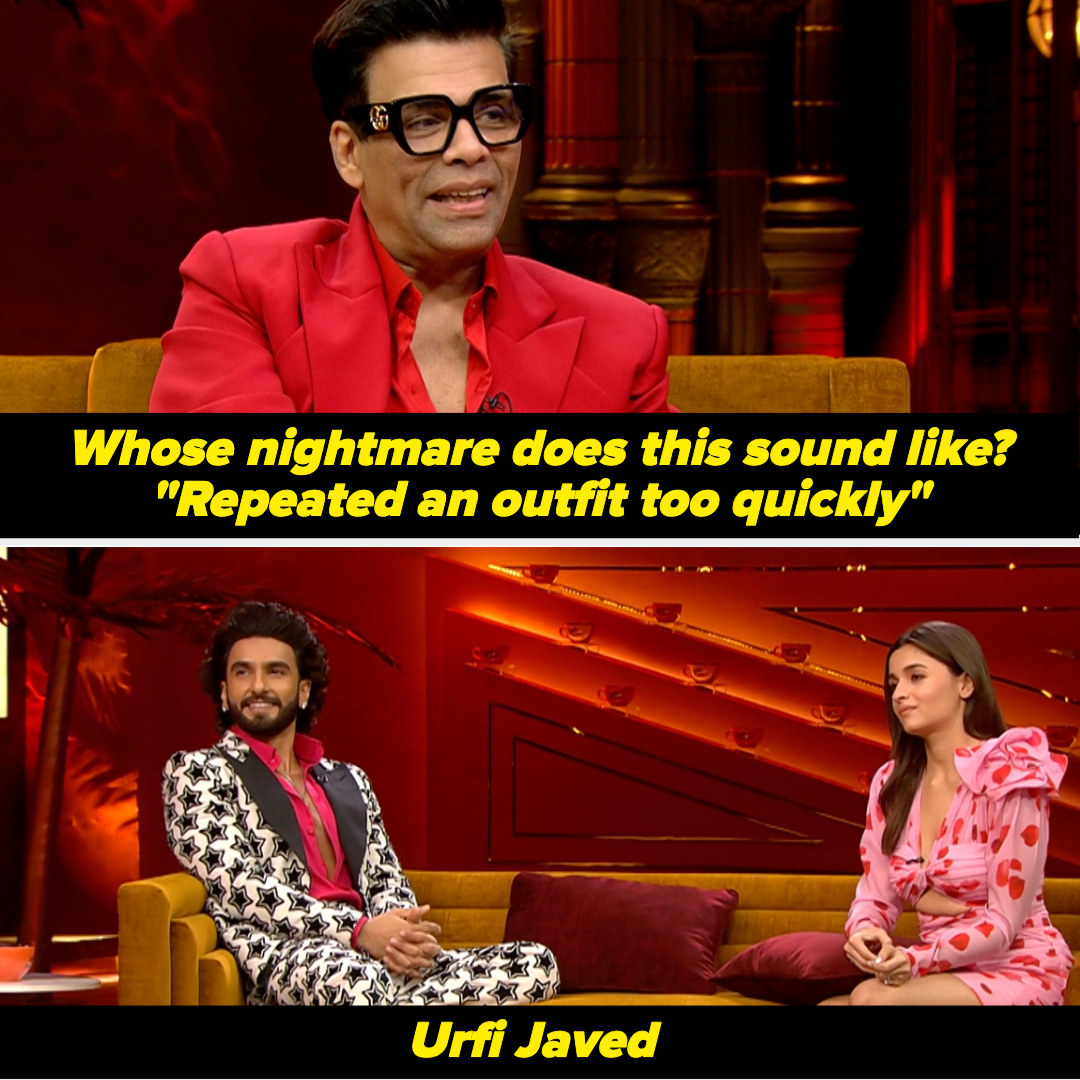 26.
When Alia revealed a promise Sanjay Leela Bhansali made to her.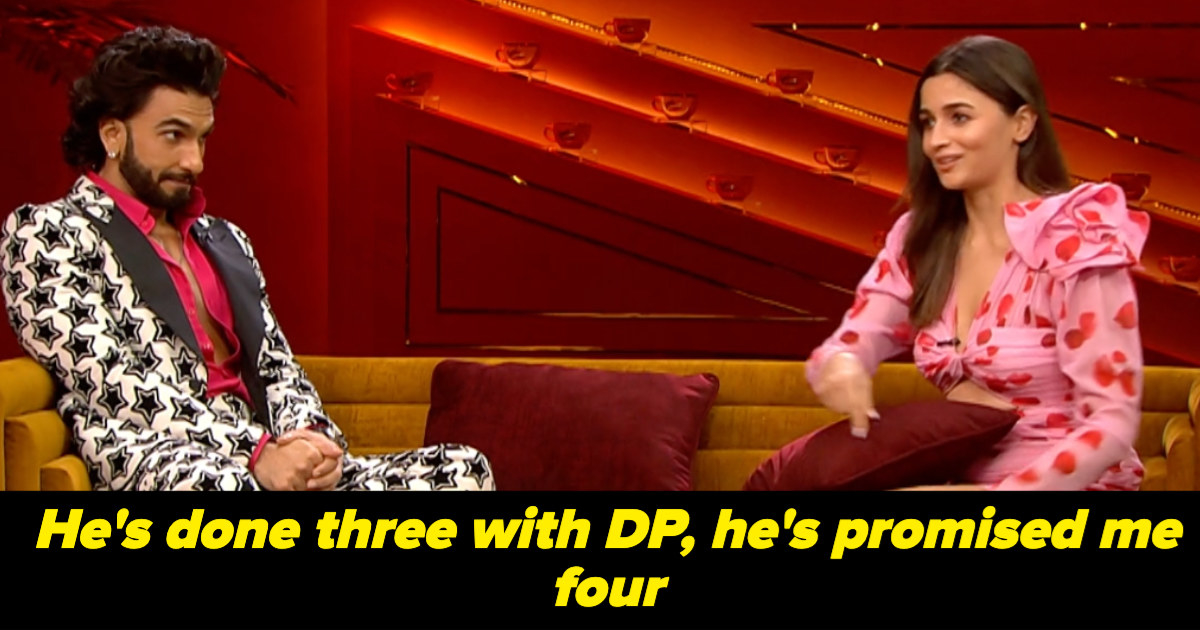 27.
And when she admitted to something that visibly upset Ranveer.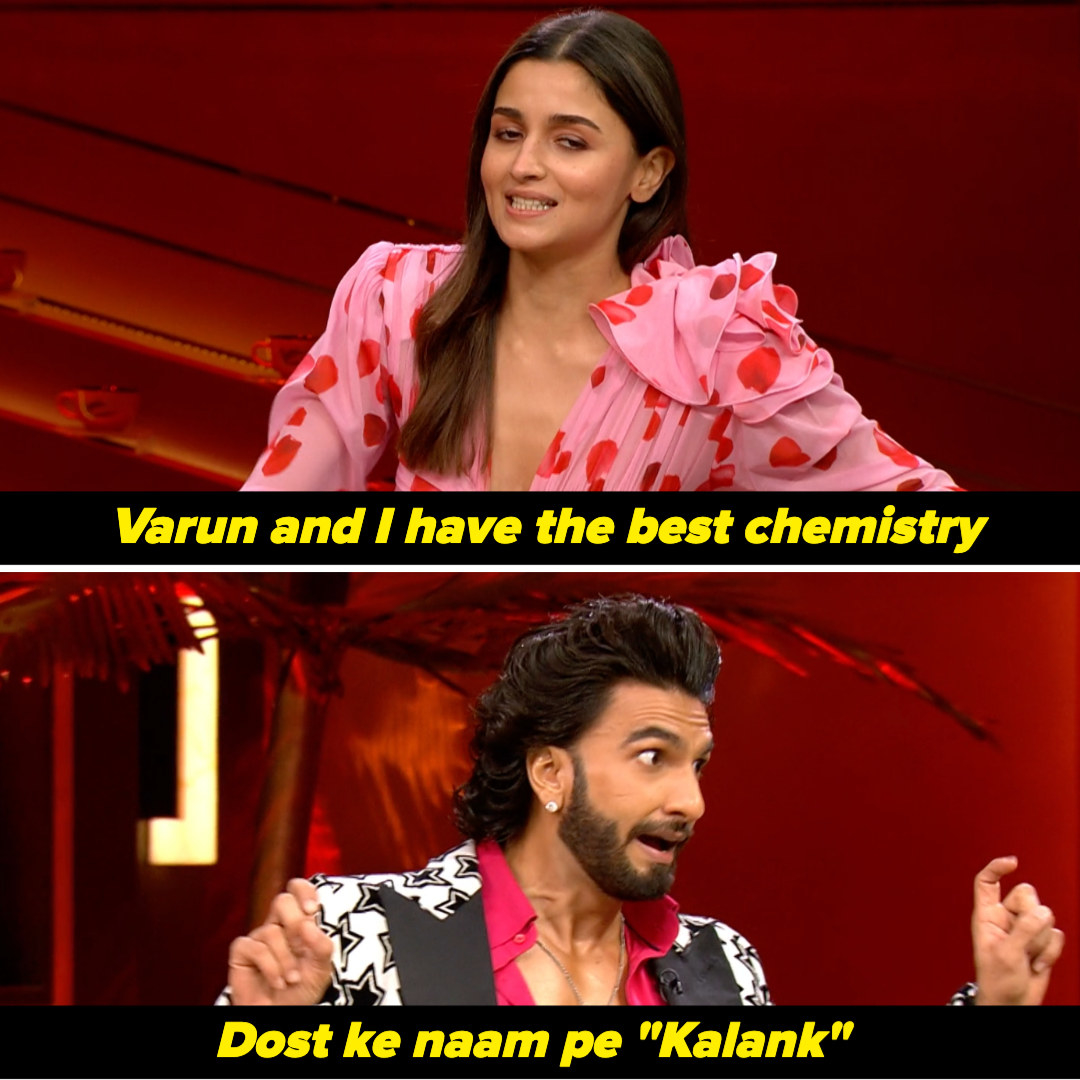 28.
And then admitted to something that we were kinda already aware of.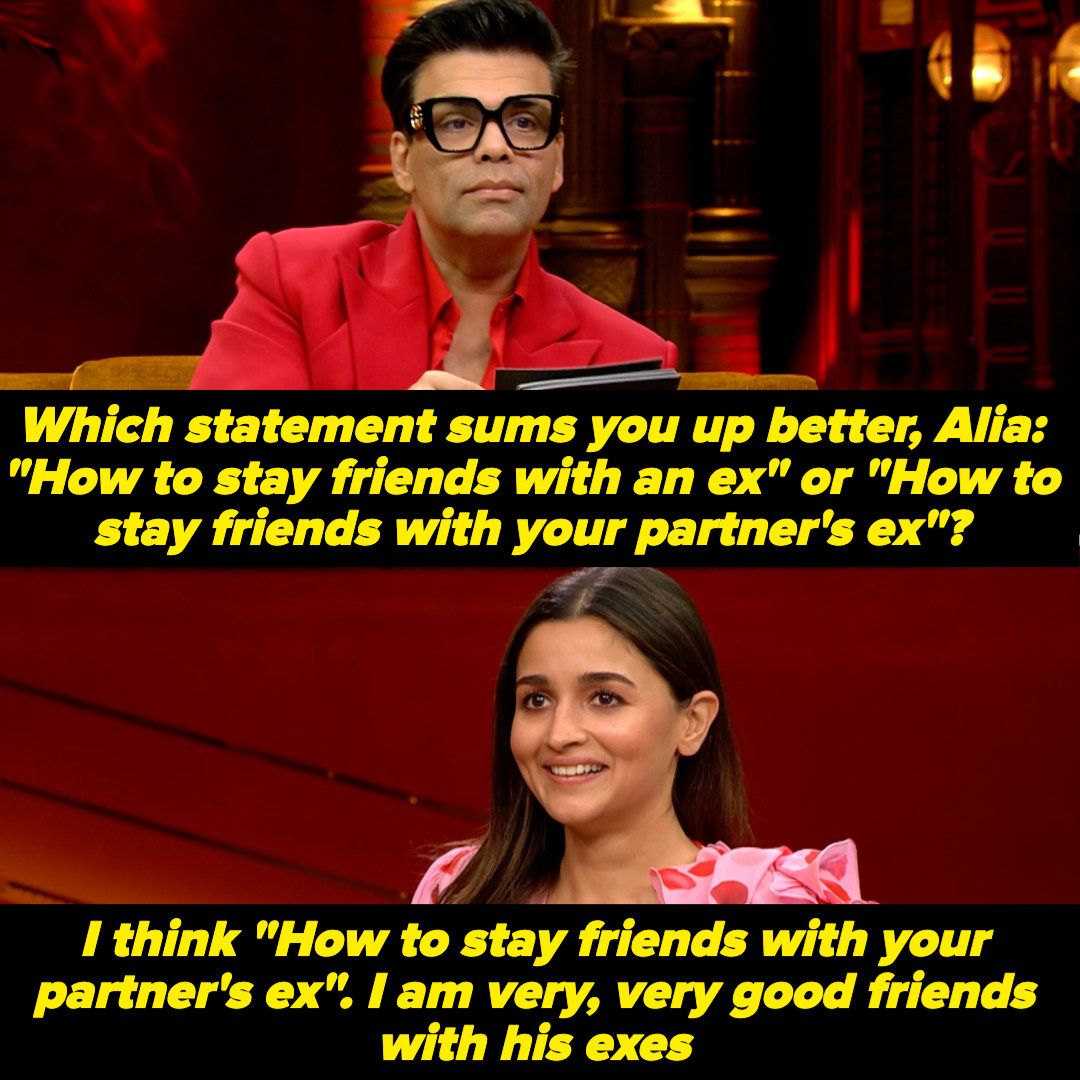 29.
When she read out a rather adorable text message that was sent to her by Ibrahim Ali Khan as a compliment for her work in Gangubai Kathiawadi.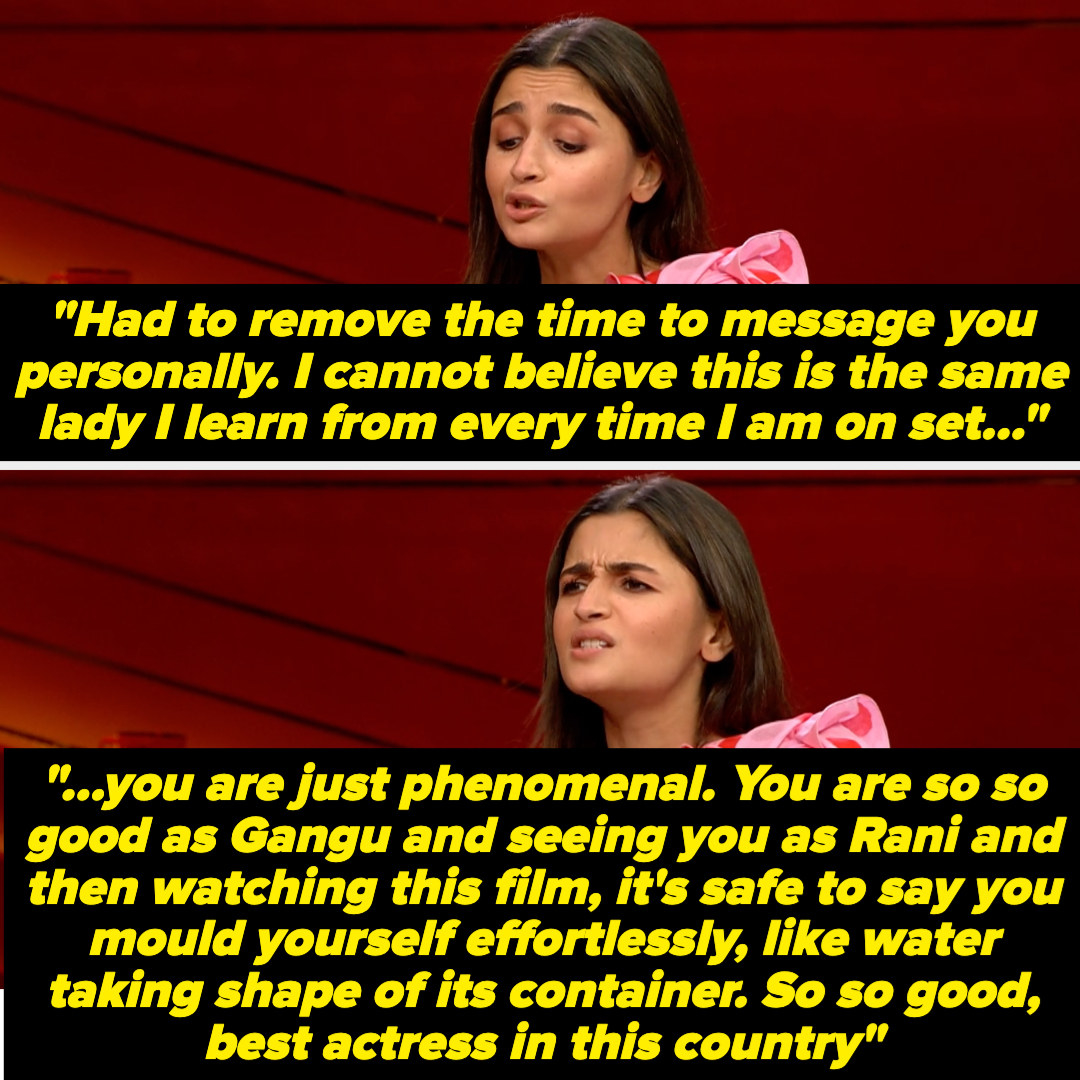 30.
When she spilled pure facts.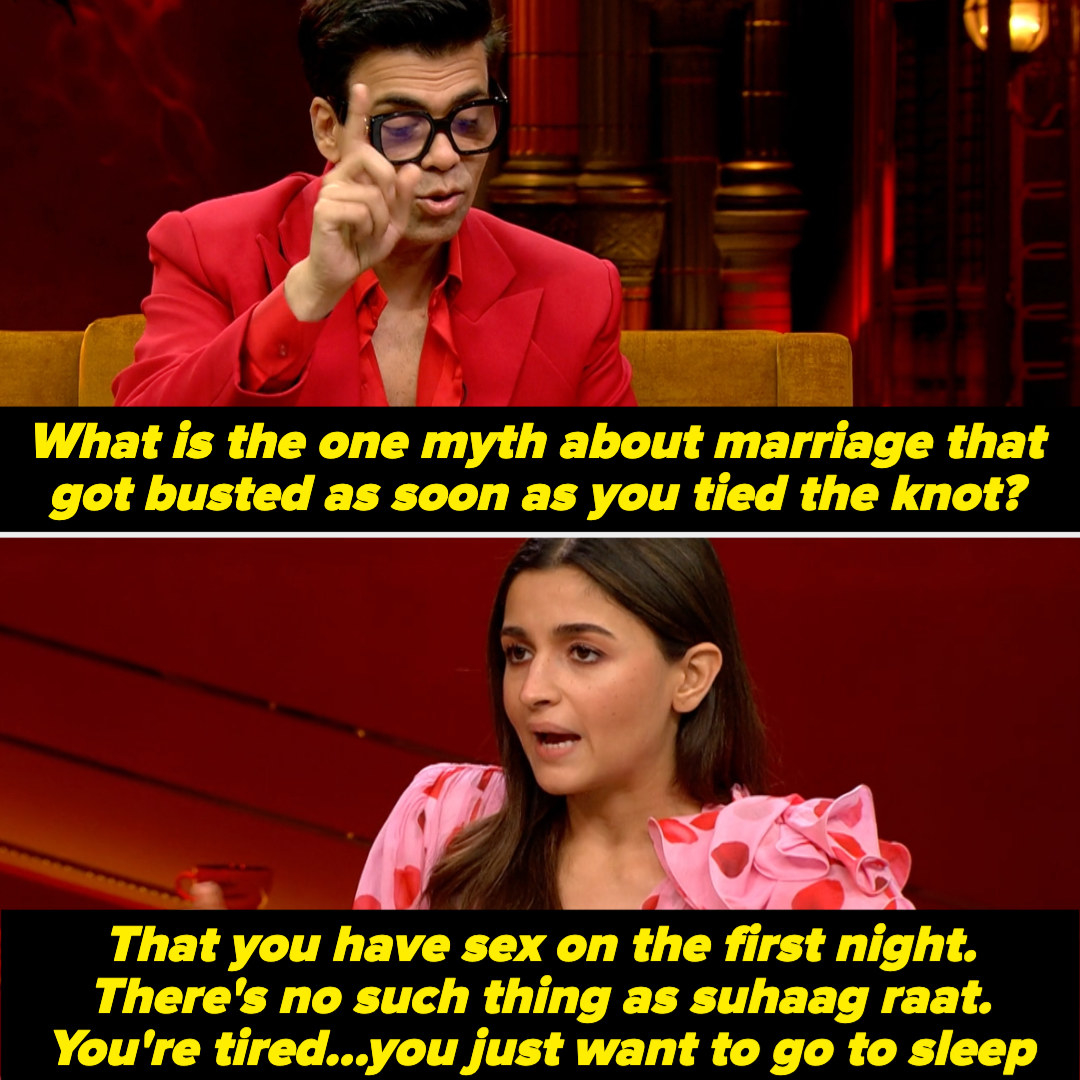 31.
Prompting this reaction from Ranveer.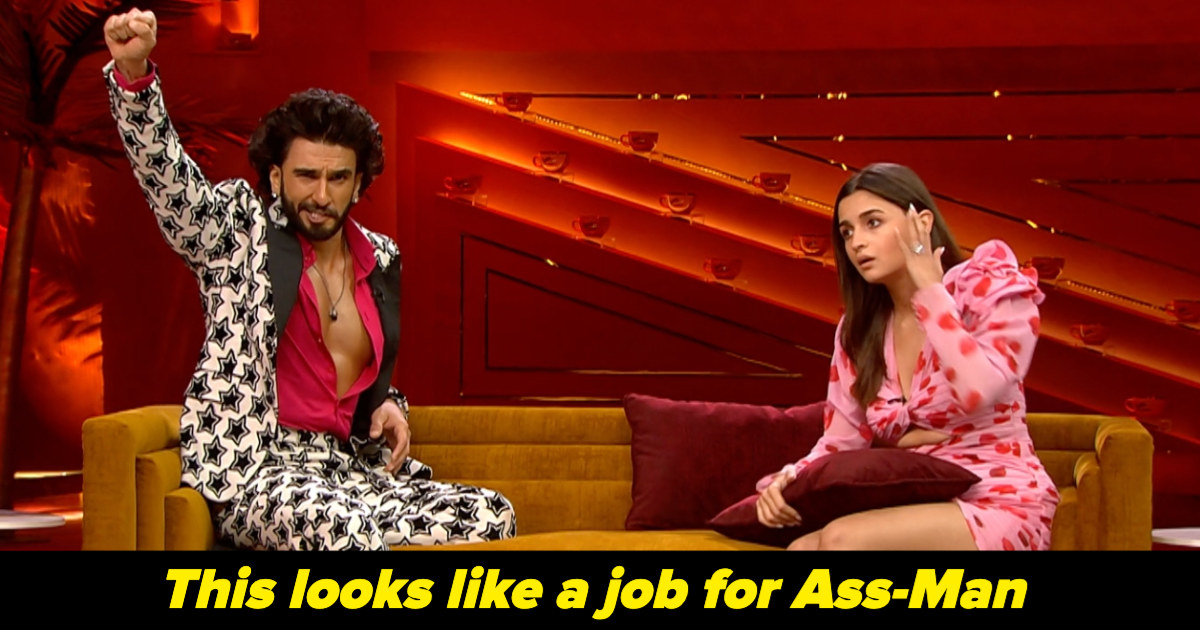 32.
When she had a very pertinent question for Karan.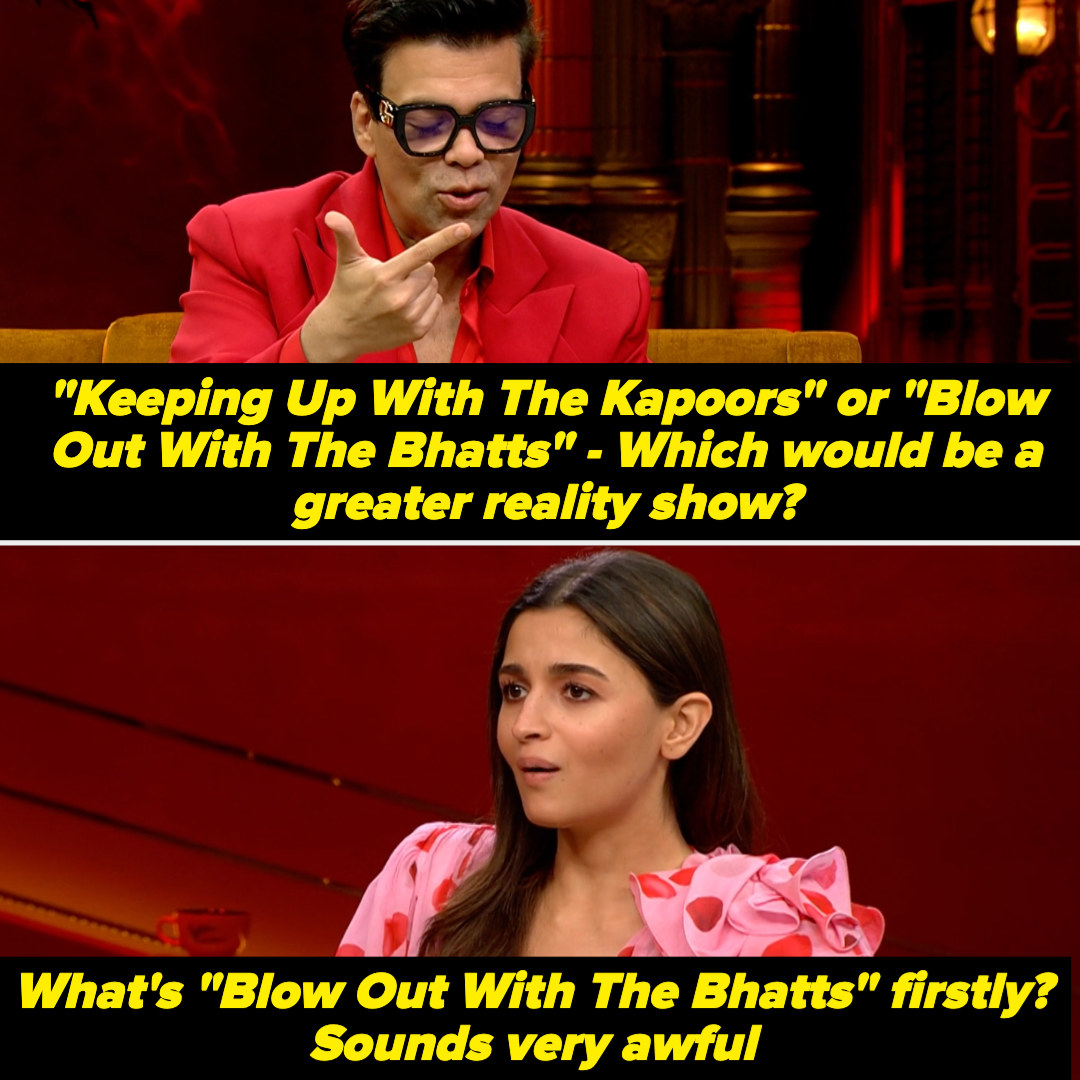 33.
When, thanks to the magic of OTT, we got to see Alia react a certain way upon correctly answering a question that Ranveer got wrong.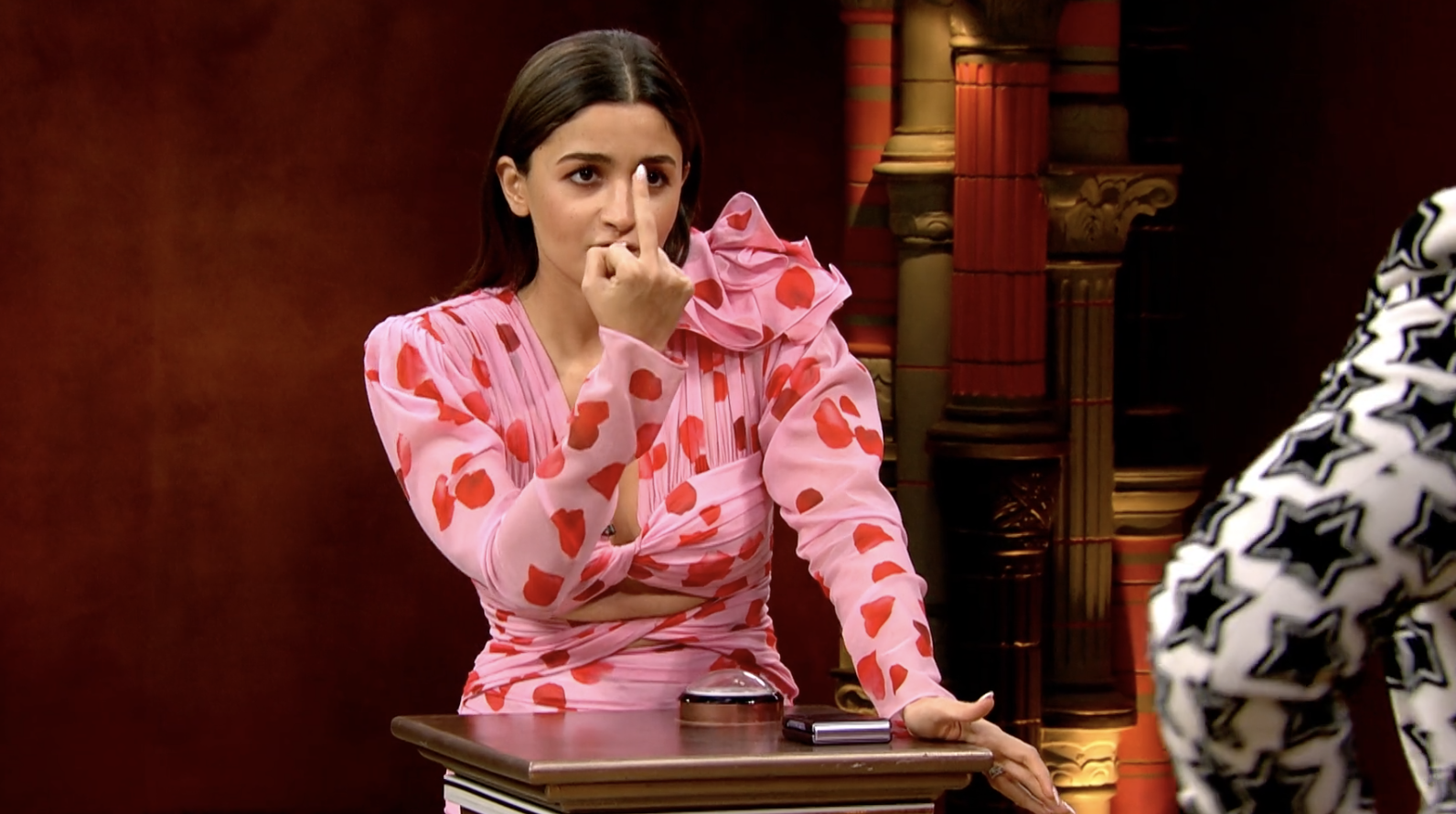 34.
When Ranveer was unabashedly himself.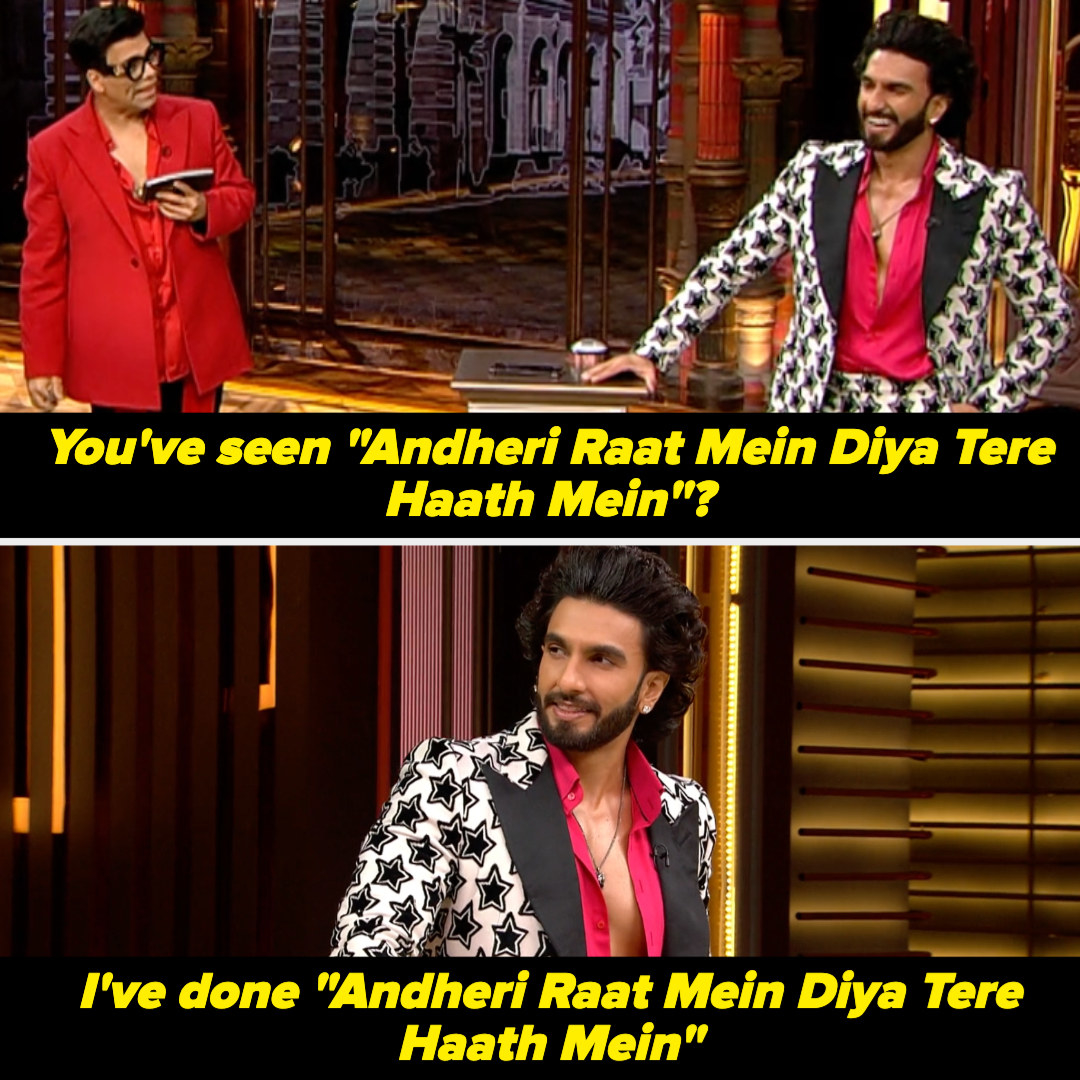 35.
When Alia gave an audition for a role in the "iconic" film, Ek Ek Ka Kaat Dungi.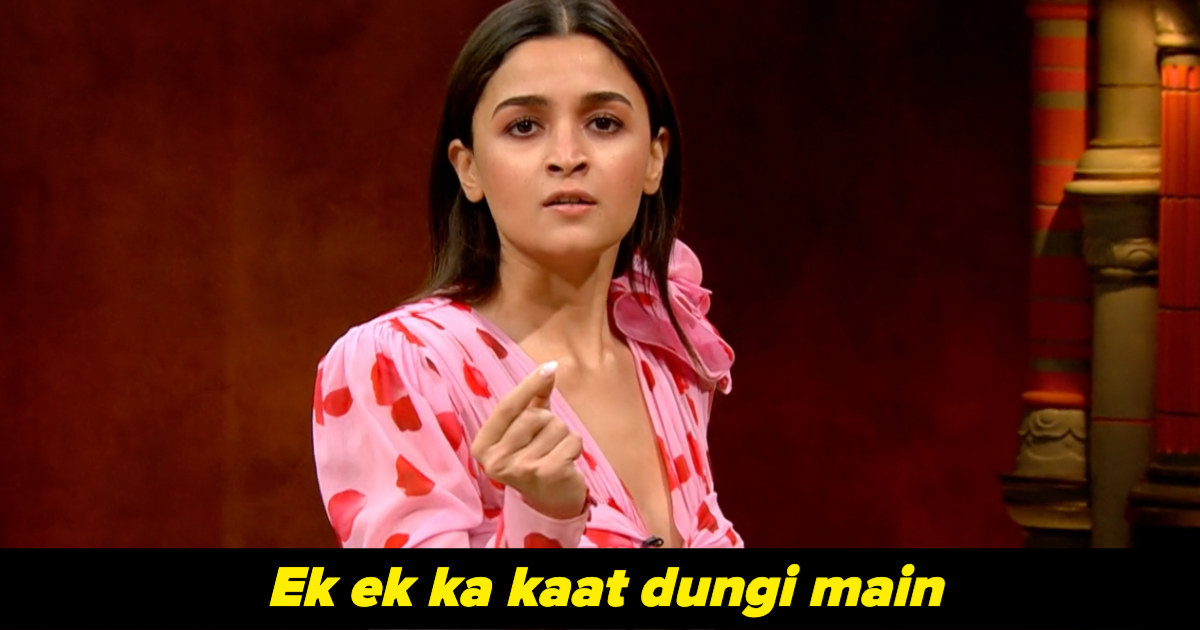 36.
And when we witnessed her incredibly competitive spirit.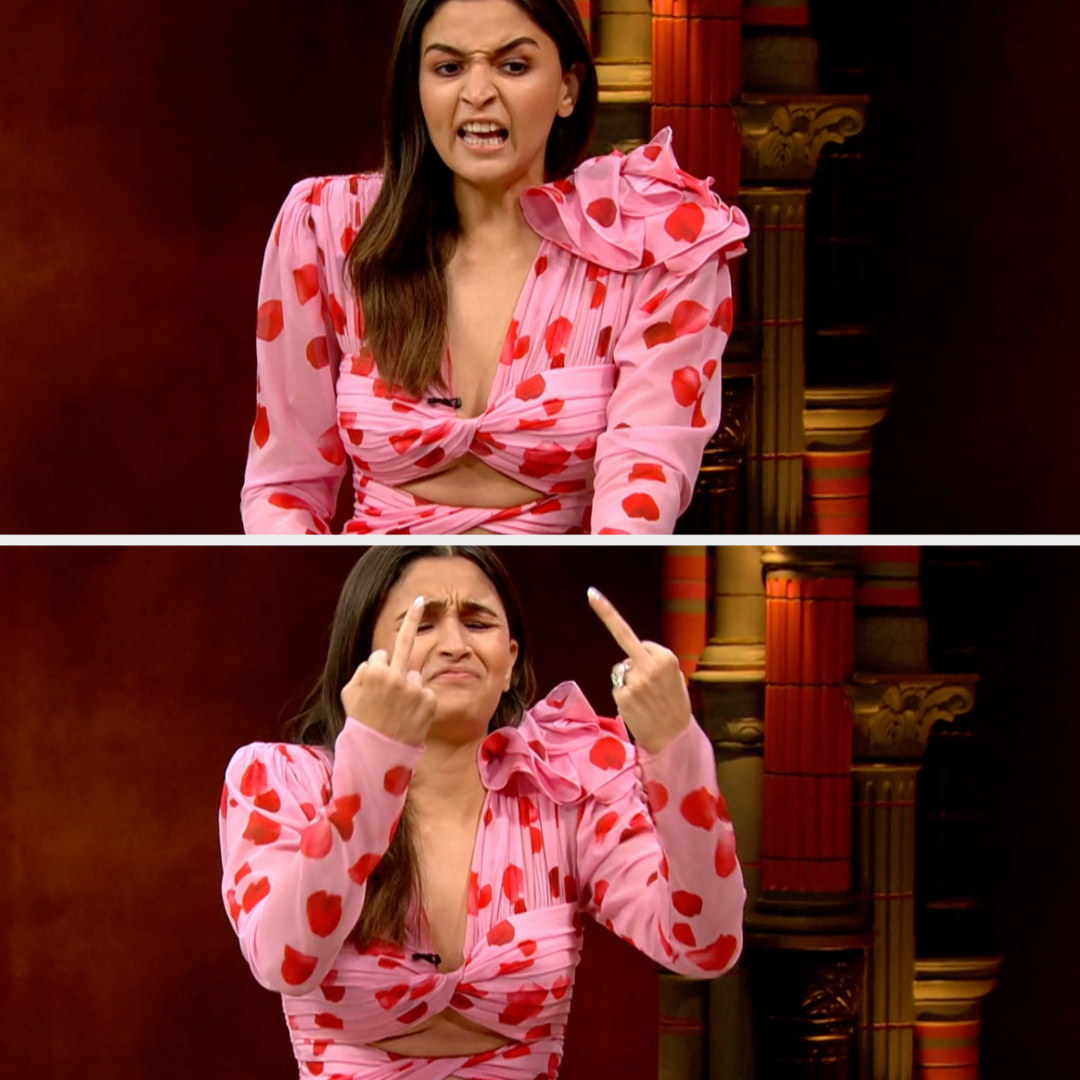 37.
When Ranveer did not know the zodiac sign of...his own wife.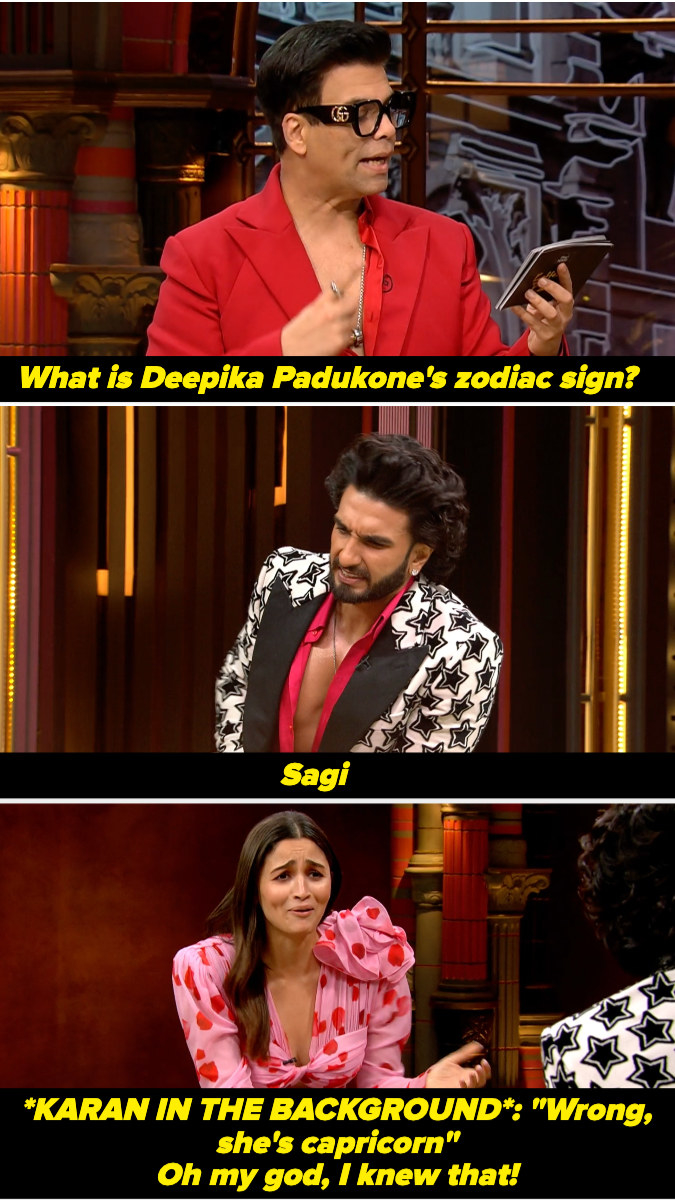 38.
And answered yet another question about her incorrectly.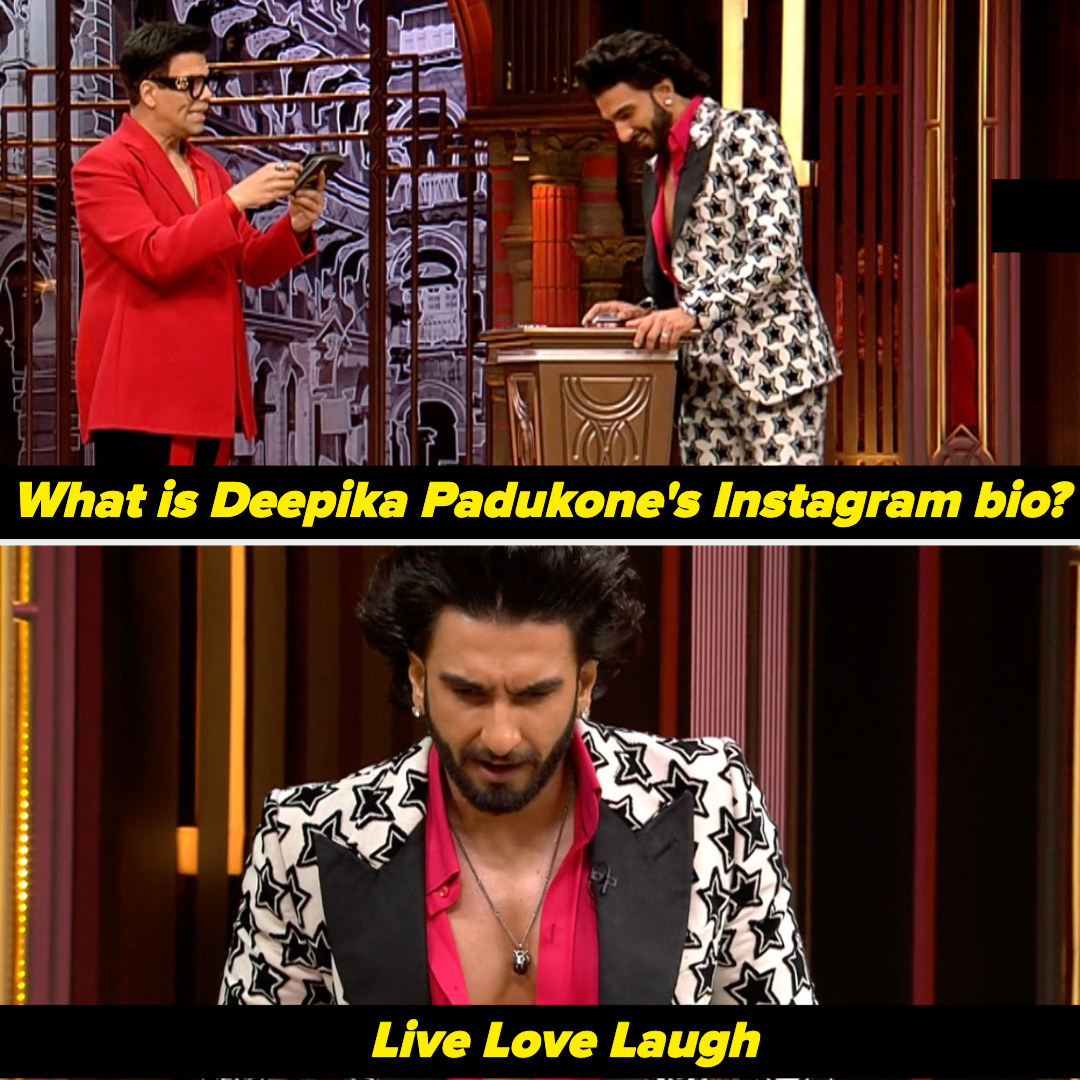 39.
When he had this to say as he thought Alia had an unfair advantage over him in the quiz.
40.
When Alia misconstrued one of Karan's questions...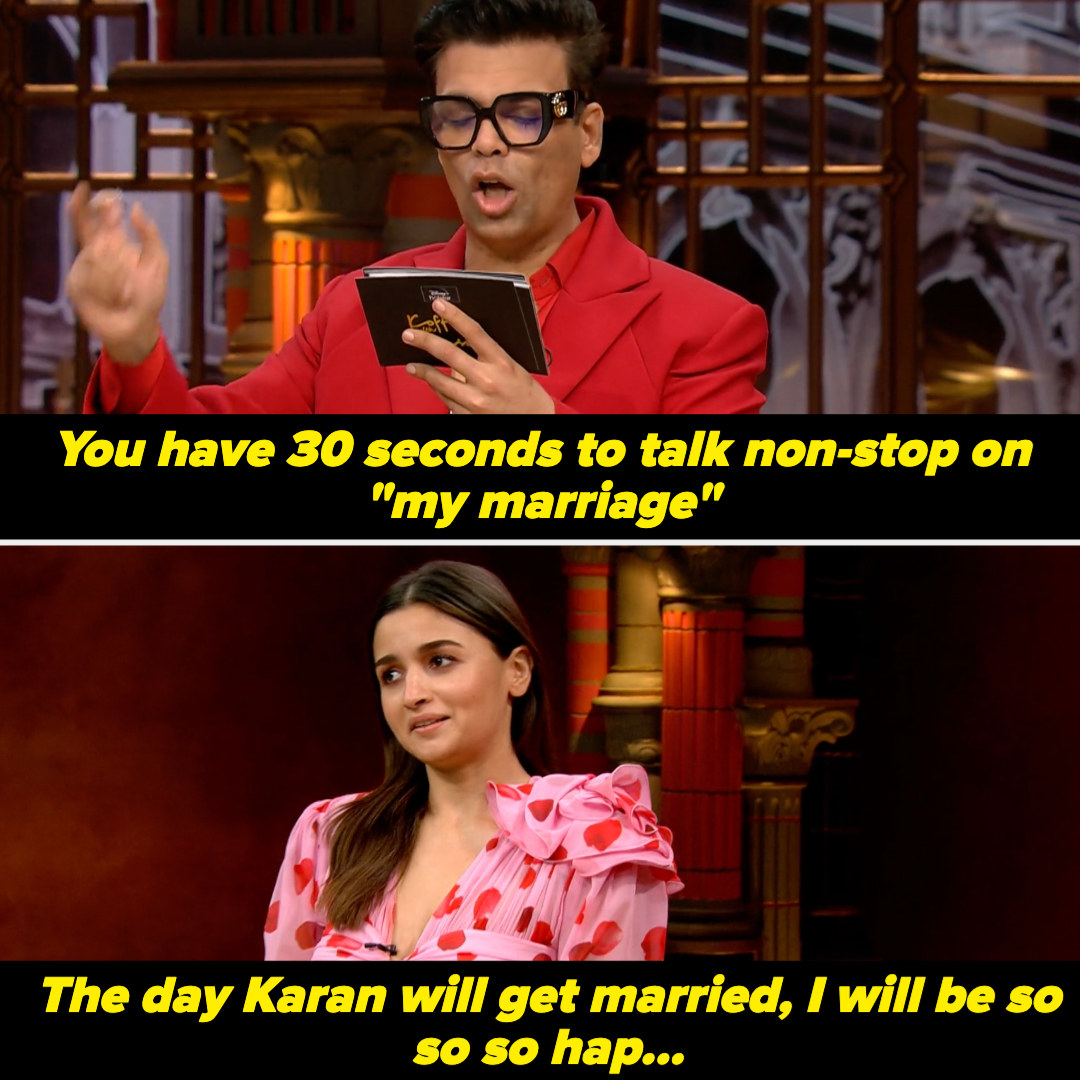 41.
...that naturally produced uncontrollable fits of laughter.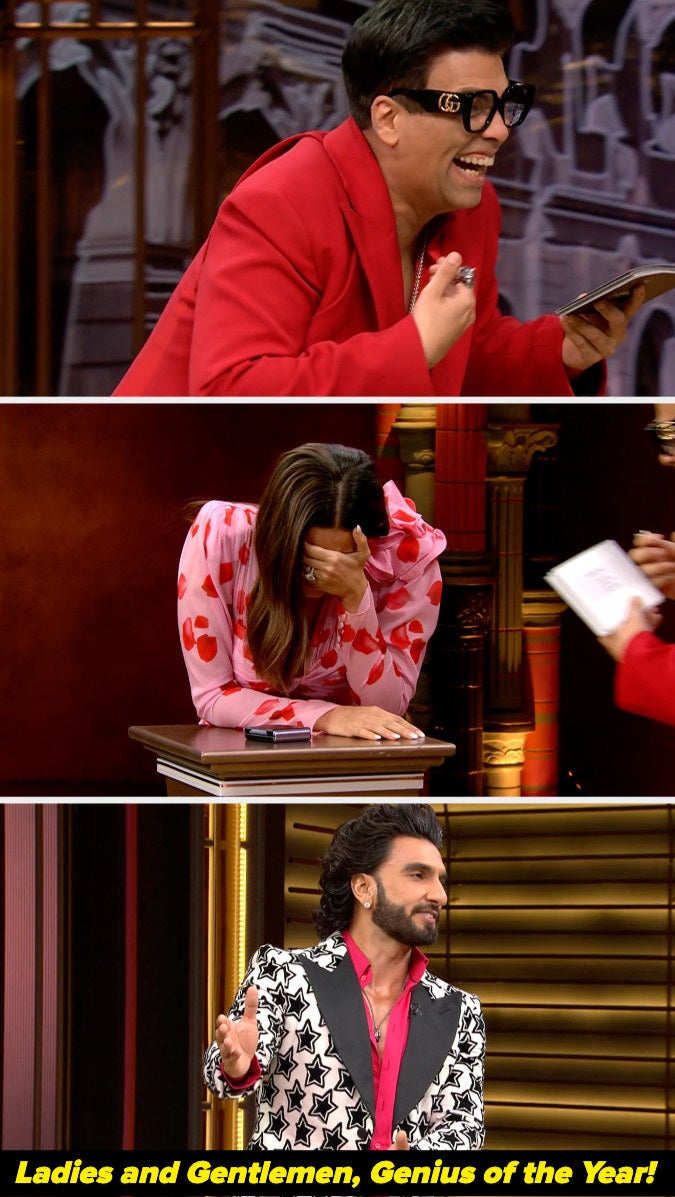 42.
When Arjun Kapoor made his mandatory Koffee with Karan appearance.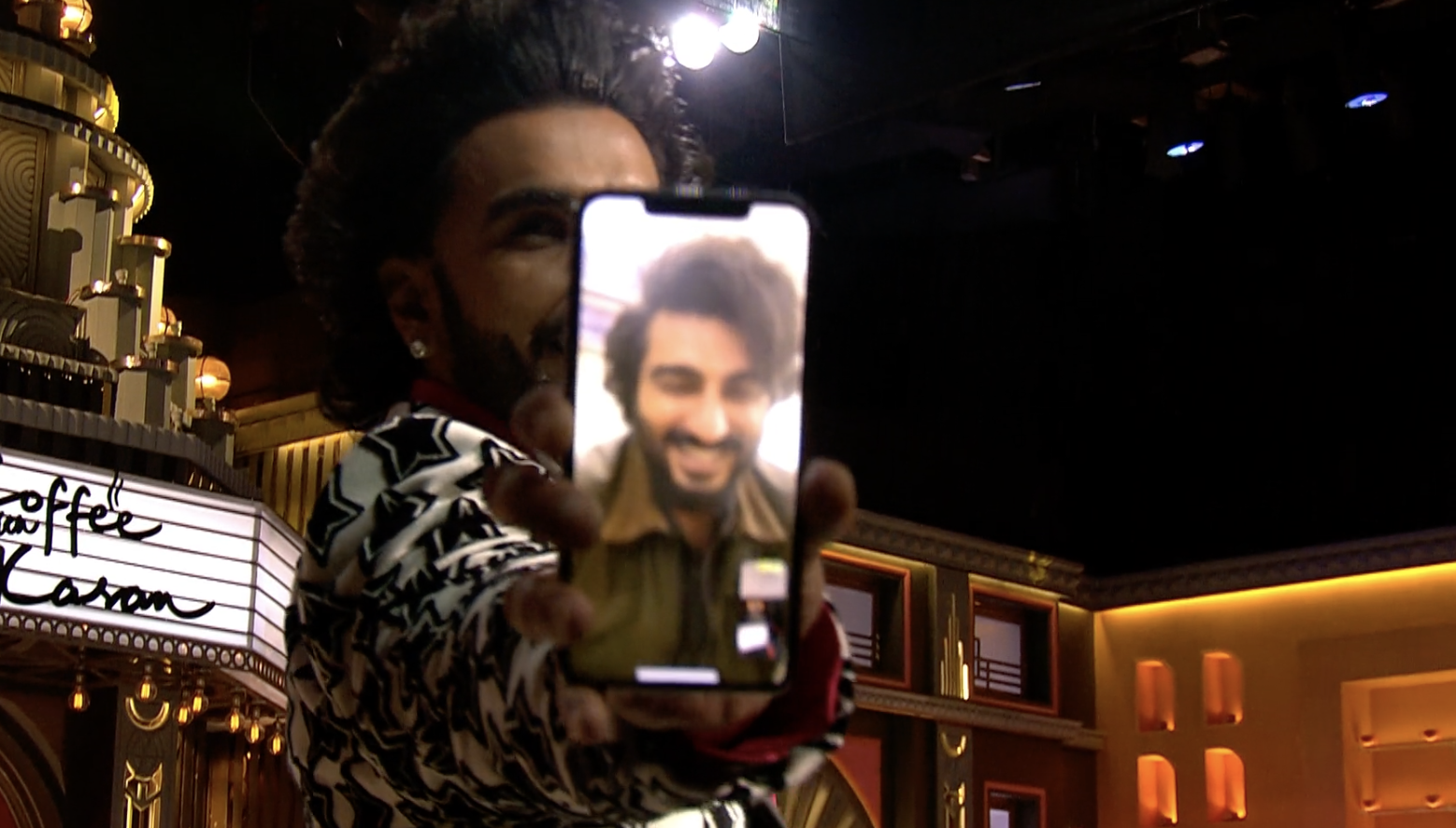 43.
And finally when, upon losing a round to Alia, Ranveer reiterated the show and its host's infamy.