One by one the people think there's something going on that the others are in on. They can't figure it out, but then it doesn't matter because they can't help but start laughing. Red jacket girl thought they were all high or crazy .
Laughing is contagious!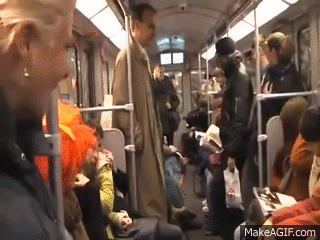 Ever been on a train full of people that were high :p ?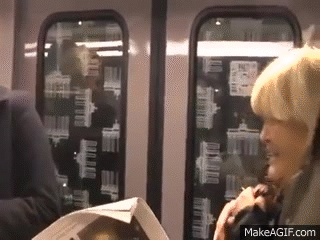 This Video makes you see how easily we as humans can connect without even saying a word.