1.
The guy who couldn't post his selfie quick enough: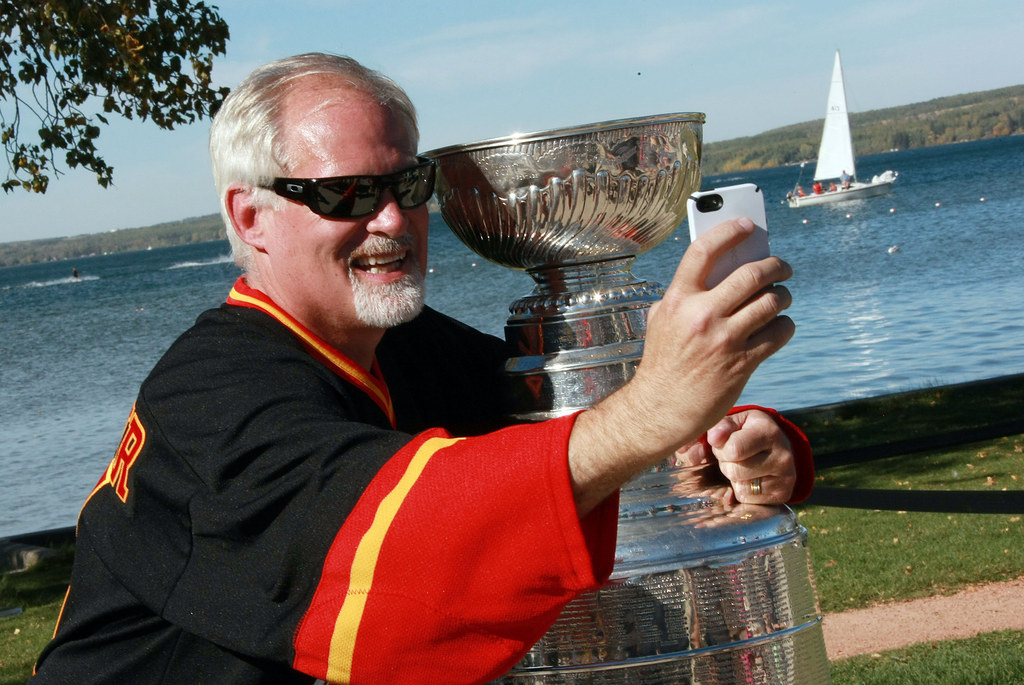 2.
The rude duo that deserves to be in the penalty box: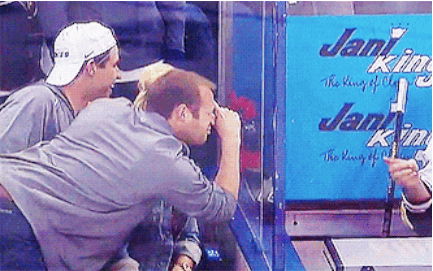 3.
All of the green guys: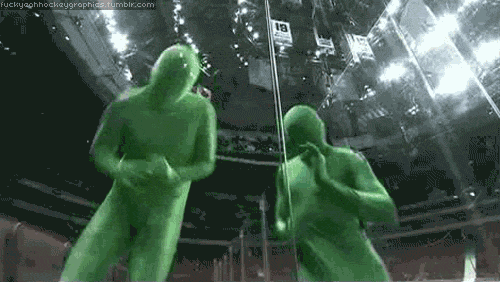 4.
The sign holder who is game for love: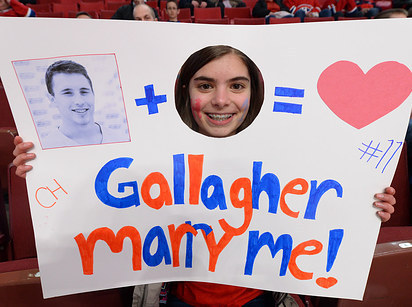 5.
The photo bomber who couldn't care less if his team scores as long his goal of being on the Jumbotron is fulfilled: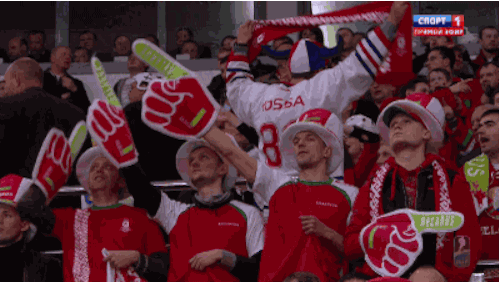 6.
The characters who throw work dress codes out the window: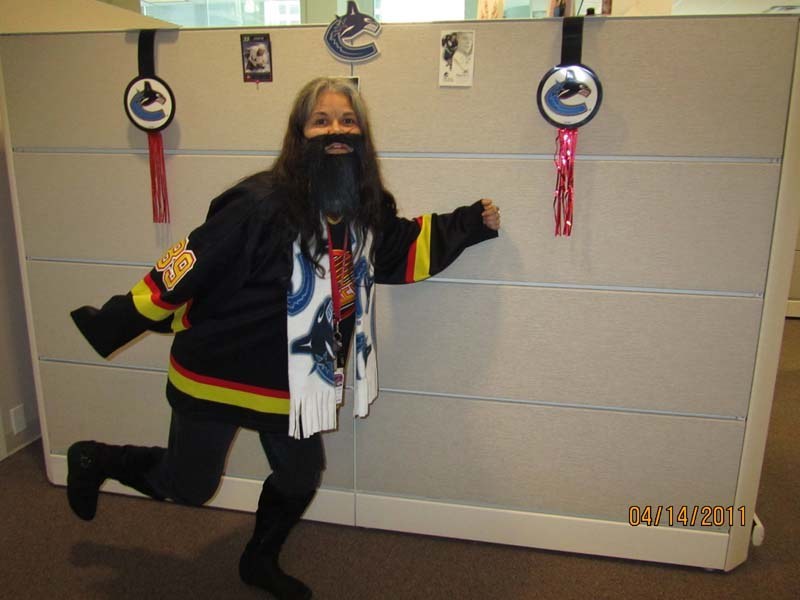 7.
The people who got caught with expressions that say it all:
8.
The fans with all the right moves: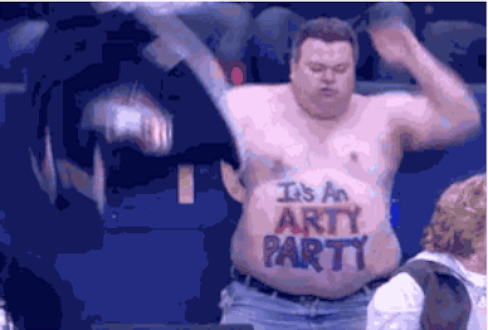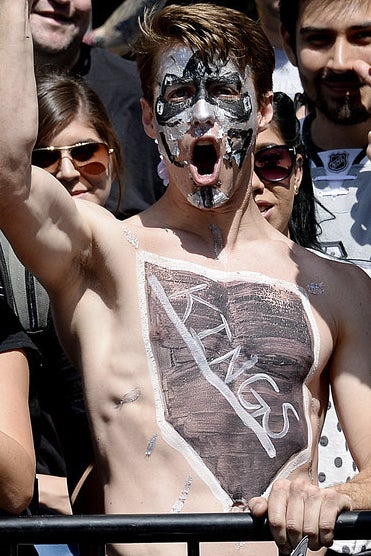 11.
And most importantly, the hair cutters: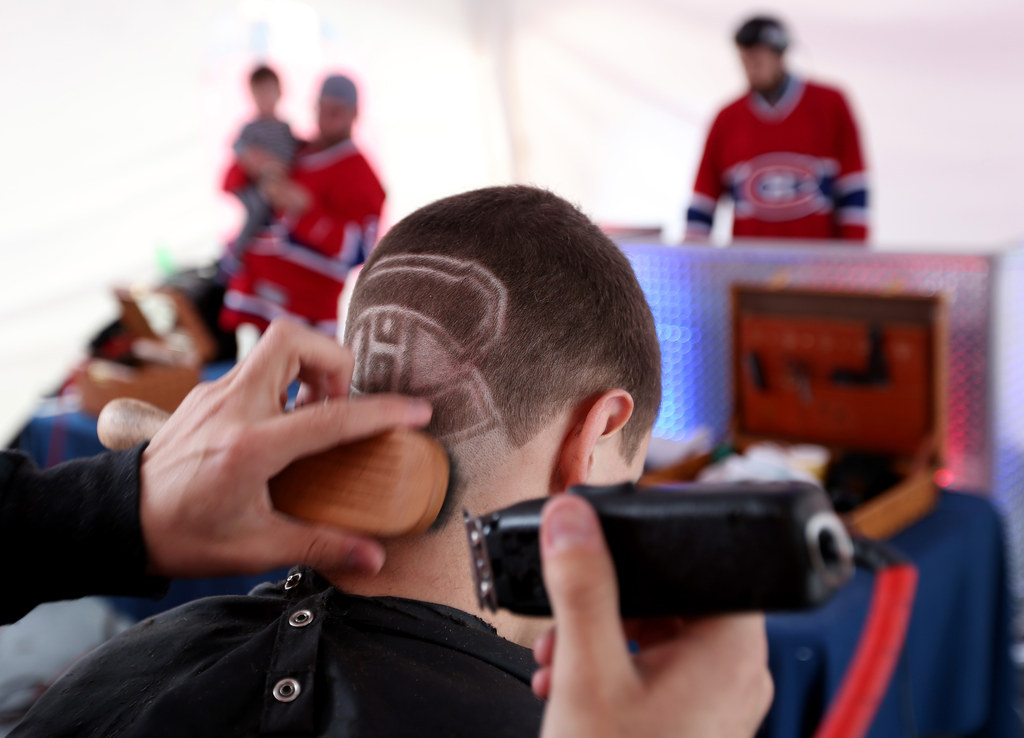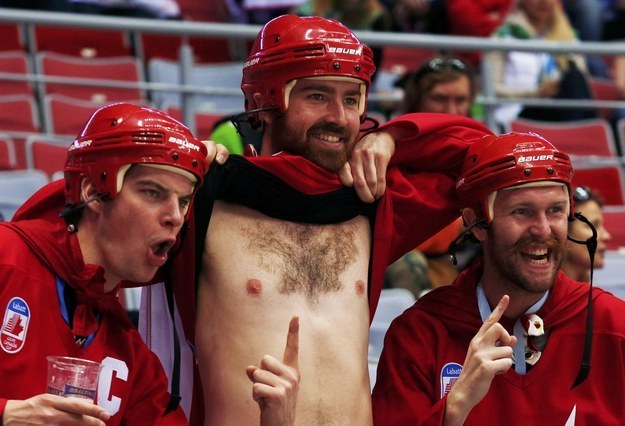 How will you step up your game this season?