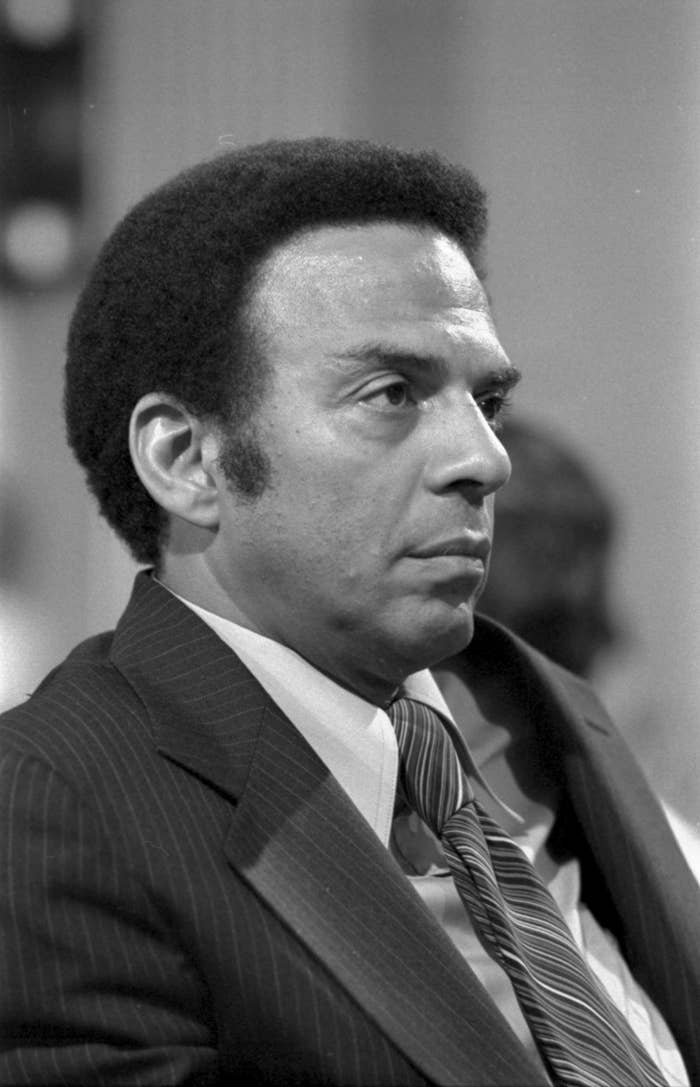 Andy Young had run out of patience. Having spent his life working in the trenches of social change and politics—supervising Martin Luther King's voter registration drives, organizing civil rights protests across the South, and winning his own races for Congress and then mayor of Atlanta—he was trying to help Walter Mondale's team develop a strategy for the 1984 presidential race against Ronald Reagan. When he was elected to Congress in 1972, Young had successfully applied grassroots organizing practices that included transporting 6,000 Black voters to the polls on election day, and he repeatedly urged Mondale's team to invest resources in registering and mobilizing voters of color, but his words were falling on deaf ears. Finally, he had had enough and his frustration boiled over at the National Association of Black Journalists convention (NABJ), where he made his now-famous comment that the campaign was being run by "a bunch of smart-ass white boys, who think they know it all."

Thirty years later, Young stood by his words. "Unfortunately, I was right," he said at the NABJ conference in 2014. "Mondale let the experts there take over the campaign and put the money into television and did not get out the vote."
Progressive politics are still dominated by "White boys." White men comprise 31 percent of the American population and just 23 percent of Democratic voters but they control nearly 90 percent of what happens in Democratic politics and progressive advocacy. Whether the current crop of largely male Caucasian consultants is equally "smart-ass" as in the eighties depends on who you ask, but what is clear is that what I call Smart-Ass White Boy Syndrome continues to this day — a time when the future of the progressive movement depends on solidifying the support of the growing number of people of color in America.

Much of the arrogance of today's political consultants is based on a powerful and popular myth surrounding Obama's historic election. According to the myth, Obama was elected because his team of brilliant strategists—nearly all White guys—mastered cutting-edge technological tools in ways that ran circles around the Hillary Clinton and John McCain campaigns. Many otherwise intelligent people have talked about "the Obama magic" in reference to the so-called mojo mastered by the tech wizards who ran his campaigns.

Buying into this mythology fuels arrogance, and arrogance keeps one ignorant about how Obama was actually elected. What Obama's elections actually showed is that the country's demographic revolution over the past fifty years has given birth to a New American Majority. Progressive people of color now comprise 23 percent of all the eligible voters in America, and progressive Whites account for 28 percent of all eligible voters. Together, these constituencies make up 51 percent of the country's citizen voting age population, and that majority is getting bigger every single day.
Failing to appreciate who the real drivers of change were in 2008, the White House and Democratic political machine directed their attention to the wrong sectors of the electorate in 2009 and neglected the New American Majority voters who had put them in power in the first place. As a result, progressives all paid the painful price in midterm elections in 2010 and 2014 when Republicans trounced Democrats from coast to coast.

With all the attention focused on technological firepower and data-driven analytics and metrics, the existence of a New American Majority really should be common knowledge by now for anyone who knows how to use a spreadsheet. And the resistance to recognizing the dawning of a new demographic day continues to come from the kinds of people whom Andy Young called smart-ass White boys with big budgets and small stockpiles of cultural competence. Their determination to continue pursuing the shrinking sector of the electorate made up of White swing voters is not only mathematically unsound, it's also incredibly fiscally irresponsible. Millions of dollars are being spent on a losing strategy at a time when we need to be investing tens, if not hundreds, of millions of dollars in organizing and strengthening the New American Majority.
Cultural competence in campaigns and the rest of the progressive movement is needed now more than ever in order to connect with the New American Majority. It's been thirty years since Andy Young cast down the gauntlet. We can't afford to wait another thirty."
***
Steve Phillips is a national political leader, civil rights lawyer, and Senior Fellow at the Center for American Progress. In 1992 he became the youngest person ever elected to public office in San Francisco and went on to serve as president of the Board of Education. He is co-founder of PowerPAC.org, a social justice organization that conducted the largest independent voter mobilization efforts backing Barack Obama, Cory Booker, and Kamala Harris. In 2014, he co-authored the first-ever audit of Democratic Party spending and was named one of "America's Top 50 Influencers" by Campaigns and Elections magazine.He holds a Bachelor of Arts degree from Stanford University and a Juris Doctor degree from Hastings College of the Law. He lives in San Francisco with his wife and two cats. Brown is the New White is his first book.
To learn more about Brown is the New White, click here.