We Tried $5 Pizza And $135 Pizza To See If It Was Worth The Price
AND IT WAS, IT REALLY WAS.
BUT WHO COULD SAY NO TO PIZZA?!
The first stop on the pizza adventure was Blaze Pizza in Pasadena, California, where a whole pie costs between only $5.25 and $7.95.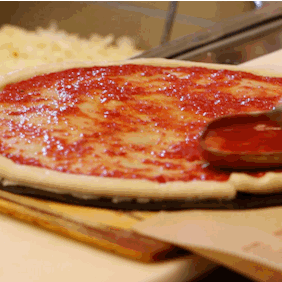 CHEERS, dudes.
After a brief Tootsie Pop break to cleanse their palates, the guys head to Pizzeria Mozza, where the price ranges from $14 to $23.
Things were getting a little bougie now! The guys would be ordering a burrata pizza with squash blossoms — and yes, you're already drooling.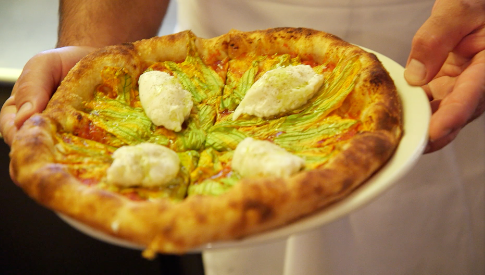 They also learned a cool ~PIZZA HACK~ to tell whether or not your pizza is ready to eat: It should stay flat like a board if you pick it up at one end.
After a reluctant cheers, it was time to taste the magic.
~Gentle angels whispering.~
THAT CRUST THO.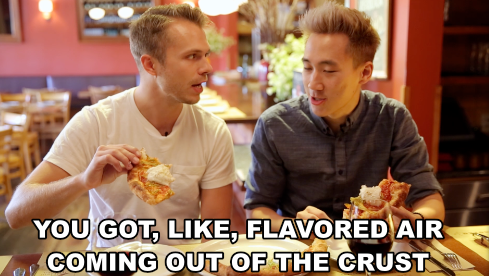 Good enough to date, amirite?
The guys were getting drunk off pizza now — even the sound/camera guy was getting involved.
But there was one more place to try! LA's famous Spago in Beverly Hills, where they don't fuck around price-wise. This Italian white truffle pie was about to cost them $135!
And now, the most expensive pizza-tip touch that has ever occurred:
"The aroma that it's giving off... You can smell this from the other end of the restaurant."
After such fine dining, the dudes needed a little candy corn to balance the palate.
Overall, the guys decided that Pizzeria Mozza was their favorite because, duh, burrata.