We've tried a lot of bomb-ass food on "Worth It" before but nothing quite compares to the one and only, pizza. So we decided to try the cheapest and the most decadent pies we could find in New York City to see which was worth it.
Our first stop at the lowest price point was Joe's Pizza in Greenwich Village.
Here, we got a generous slice of the classic cheese for $2.75, and damn did it look good.
The taste was ON POINT. Andrew proclaimed it the classic New York-style pizza and they both wanted more than just one piece.
The next stop was Rossopomodoro at the New York staple, Eataly. Here we also got the ~celeb~ treatment and had famous chef and restaurant owner, Mario Batali, cook for us!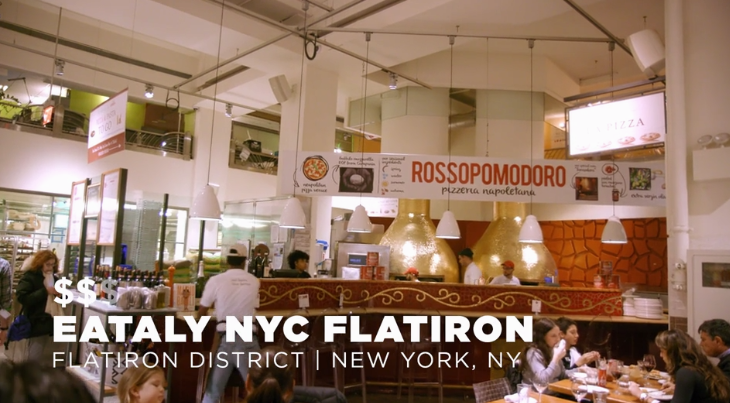 Mario told us that the bread and the sauce are really the heart of the Neapolitan pizza, and made us a classic "Marinara Pizza" which cost $13.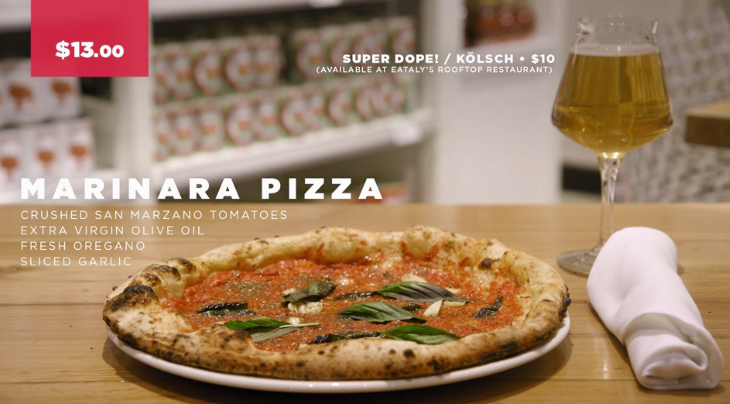 And he even sat down to enjoy the pie with us!
But the party didn't stop there, he also prepared a calzone filled with classic ricotta cheese for us to taste.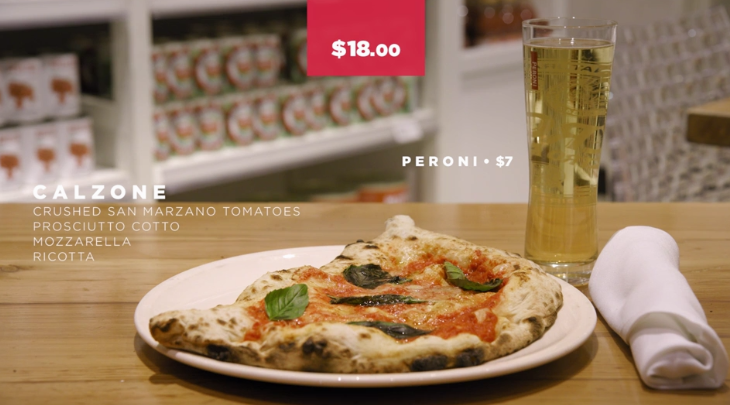 And if Steven's face says anything, you can tell it was good.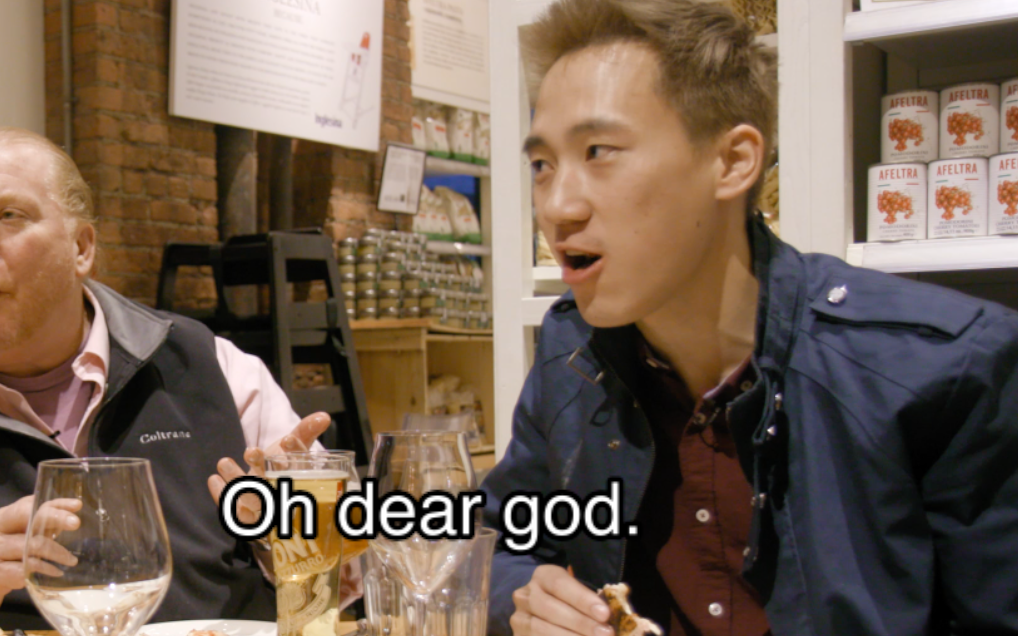 The next and final stop was the Industry Kitchen where we would be eating a $2,000 pizza. That's right... we were about to each multiple month's worth of rent, y'all.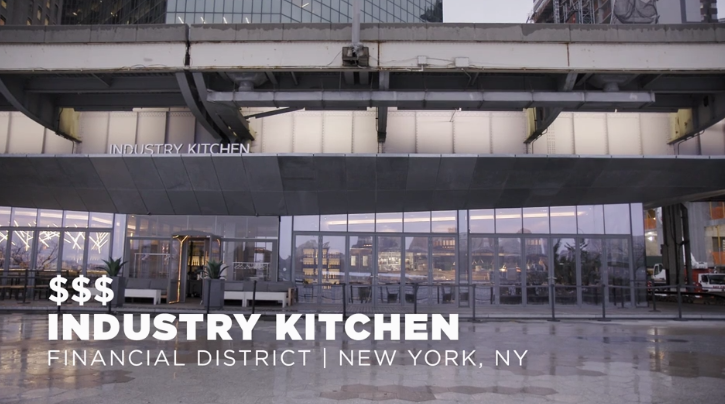 Here we would have a $2,000 pizza made on squid ink dough and topped with foie gras, winter black truffle, osetra caviar, stilton cheese, and 24 karat gold leaf.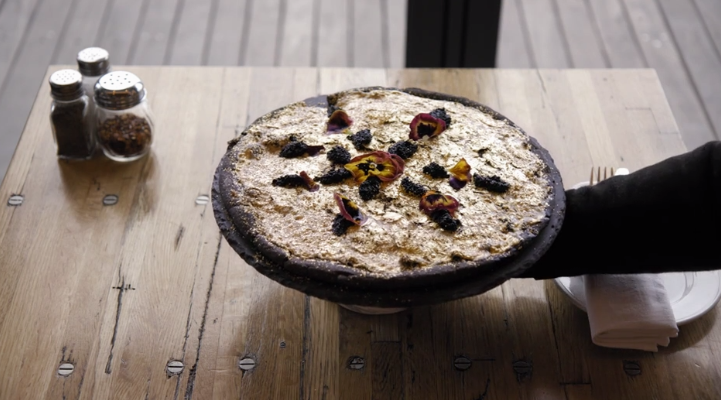 It was time for some expensive bites.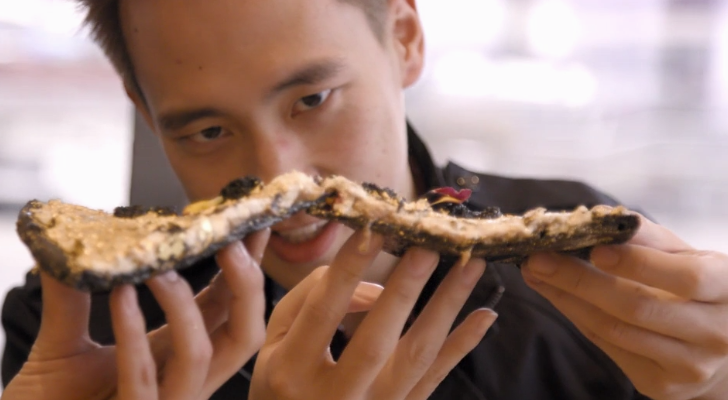 And we were pretty speechless.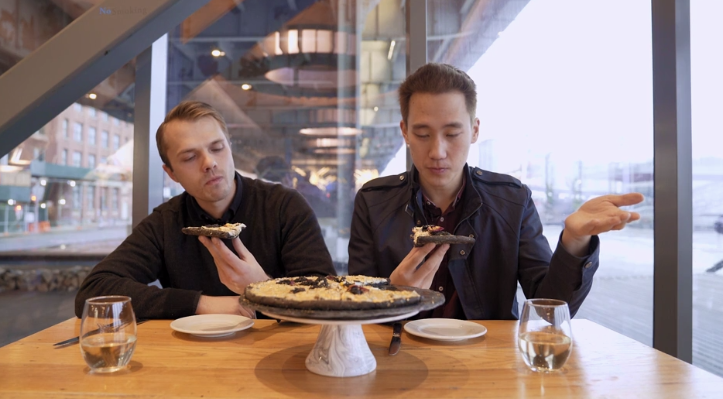 But we felt a little guilty eating 2K alone so we brought it back to BuzzFeed headquarters to share the wealth, and people were... excited.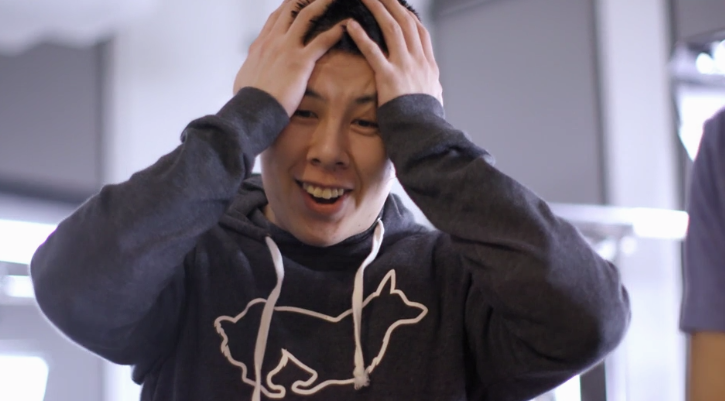 At the end of the day, despite the potential of pooping gold, Andrew chose the classic cheese from Joe's.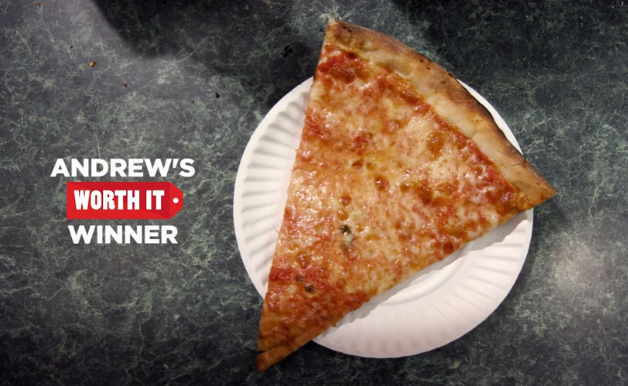 And Steven chose the Neopolitan pizza made by Mario Batali at Eataly.